Local GEC Z3430s (aka WRTL HML400s)
Z3430s were used on the high masts in Derby's City Centre until Autumn 2009, when new CU Phosco masts and lanterns were installed. The Z3430s are believed to have replaced older, less efficient lanterns in the 1970s or 80s.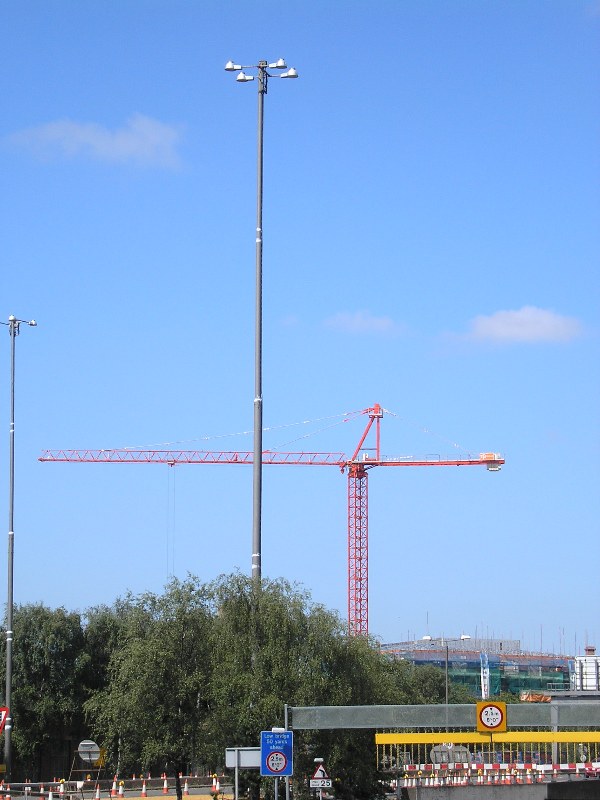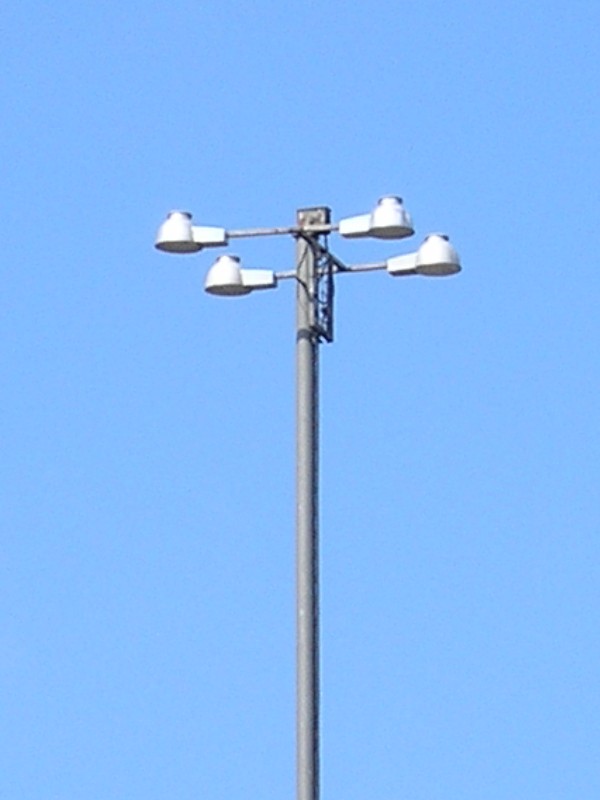 There were four lanterns mounted to each mast - maintenance is carried out at ground level thanks to a winch mechanism located in the base. In 2003, the mechanism on one mast jammed whilst the gantry was at ground level, and so the lanterns were temporarily removed until it could be repaired. Unfortunately, the problem was with the pulley at the top of the mast and so an extra-high cherry picker was required for the engineer carrying out the repair. The white rings painted on the joins along the mast were the result of corrosion reduction work undertaken shortly after the gantry was repaired.
In late 2008 / early 2009 the high masts were all fitted with three Phosco P655 lanterns, located approximately three-fifths of the way up the masts. Seeing as P655s were to be attached to the new masts later in the year, I assume that these were installed by CU Phosco in order to plan the beam angles of the replacement lanterns.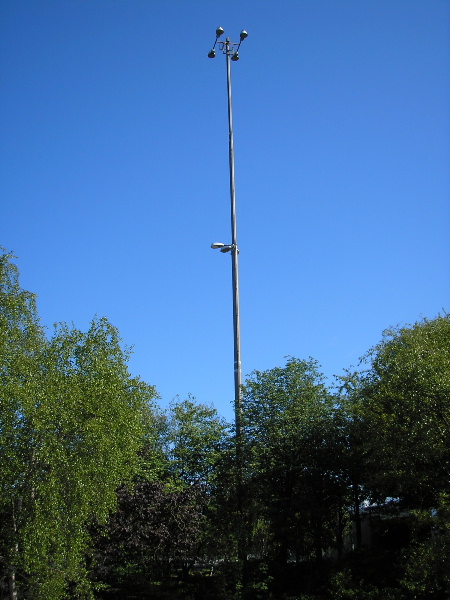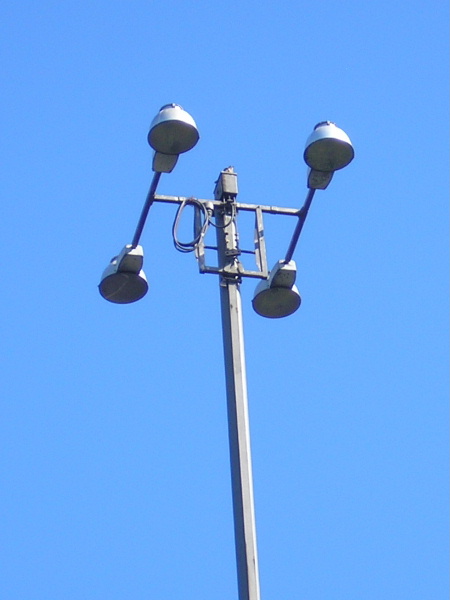 Following the complete replacement of the Derby high masts, Z3430s can no longer be seen on Derbyshire's streets.
---
BACK TO LOCAL SIDE-ENTRY LANTERNS PAGE
BACK TO LOCAL LANTERNS PAGE
CLICK HERE TO MAKE A MONETARY DONATION
© 2002 - English Street Lights Online