Local CU Phosco P655s
P655s first appeared in Derby in late 2008/early 2009, when several were installed on the existing high masts that were installed on the ring road, but at a lower position on the masts than the outgoing GEC Z3430 lanterns were installed at. New masts were erected towards the end of 2009, and all of the old equipment was removed. The new masts were supplied by CU Phosco, and P655s were employed. However, unlike the old masts, which all supported four lanterns, the new masts carried anything from three to eight lanterns, depending on their location.
The first couple of photographs show the 'temporary' P655s that were fitted to the outgoing high masts for a while.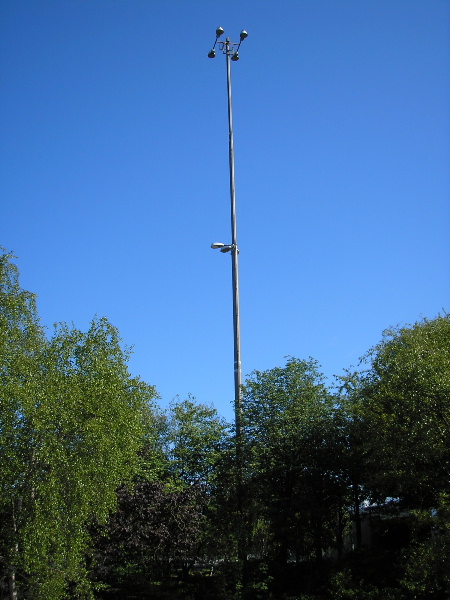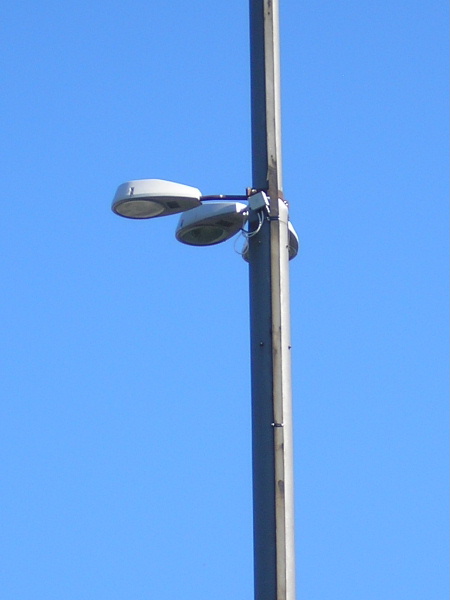 One of new eight-lantern masts is seen below, in August 2010: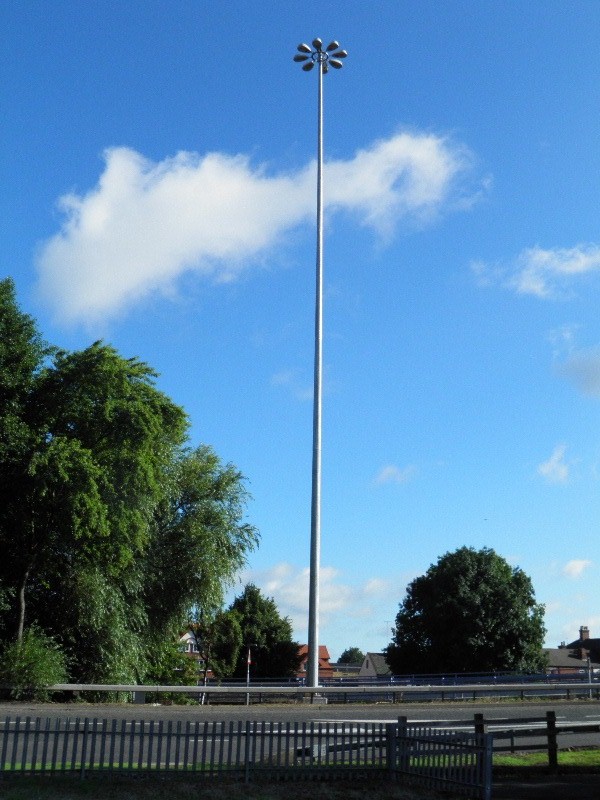 This heavily zoomed-in photograph shows the beam angles of the eight lanterns: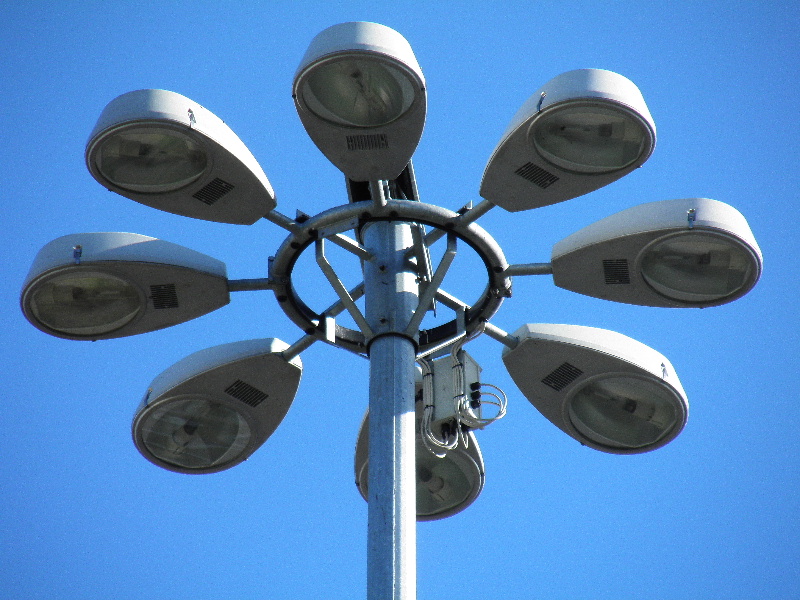 Another nearby mast supports six lanterns: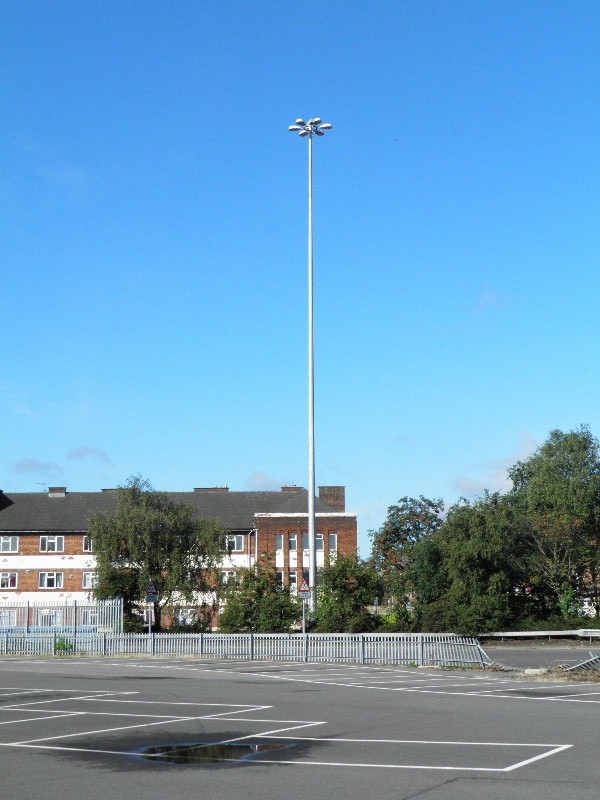 Again, the lanterns all have their optics tilted to maximise the effectiveness of their output.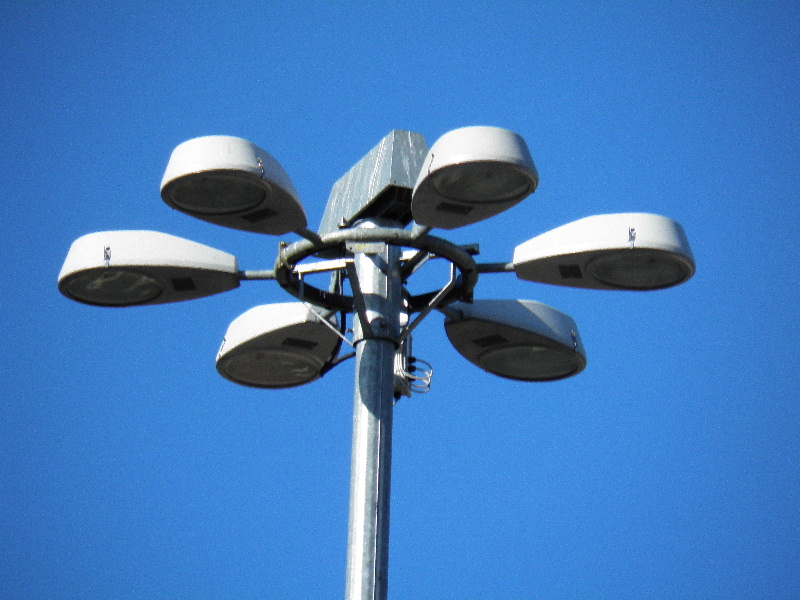 ---
BACK TO LOCAL SIDE-ENTRY LANTERNS PAGE
BACK TO LOCAL LANTERNS PAGE
CLICK HERE TO MAKE A MONETARY DONATION
© 2002 - English Street Lights Online