Local Philips MA 60s (SRS 201s)
The MA 60 was used on many major roads in the region and all three versions (early gearless, later gearless and gear-in-head) were used. The lantern's popularity was greatest in the late 1970s/early 1980s although some new examples were installed at the Nottingham Rd/Chaddesden Park Road junction in 2002. The examples used on the latter were removed as part of the Derby Street Lighting PFI in 2009. An unused example entered the Collection in December 2009.
This early gearless example is on the A52 coming into Derby from the Pentagon Island. Identical installations can be seen across the road and two gearless MA 50s are in the central reservation. The lanterns here were group switched via a control point located to the side of the roundabout, but are now also confined to history as a result of the PFI.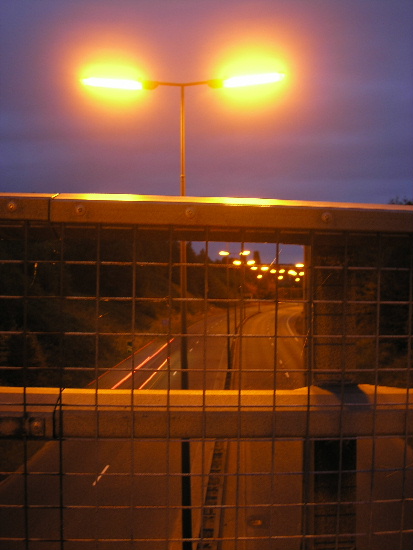 These MA 60s were on the A38 through Derby - they are believed to have been installed in the early 1980s and so have done very well. The lanterns were removed in 2009 when this section of the A38 was relit.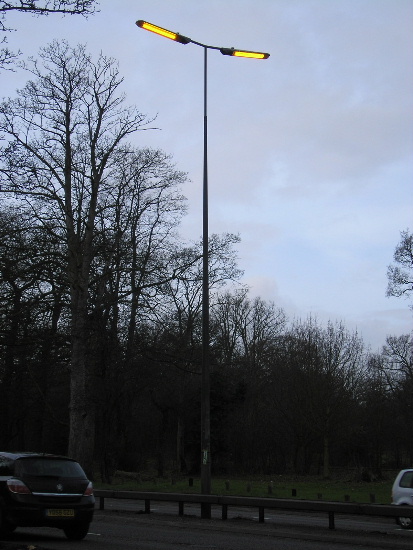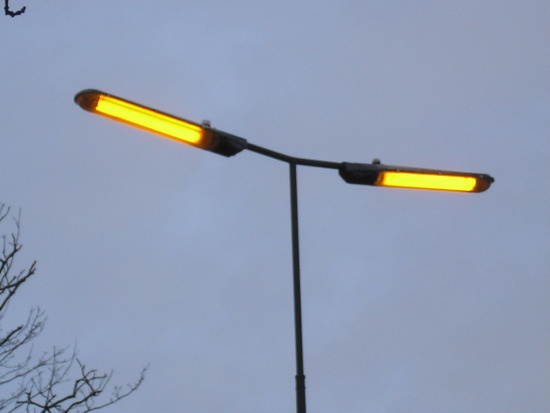 Another dual example on the A38 - the only difference is that these were not meant to be on when I took the photograph!
---
BACK TO LOCAL SIDE-ENTRY LANTERNS PAGE
CLICK HERE TO MAKE A MONETARY DONATION
© 2002 - English Street Lights Online