21AB. Lower Outwoods Road, Burton-upon-Trent, Staffordshire With thanks to Dwight for informing me of these Survivors. Installed along this road are two versions of the Stanton 1805-type 15 ft / 5 m concrete column, with one being noticeably older than the others are, though all three run 35 Watt SOX lanterns, regardless of the age difference.
The older example features a top-entry bracket and GEC Z9531.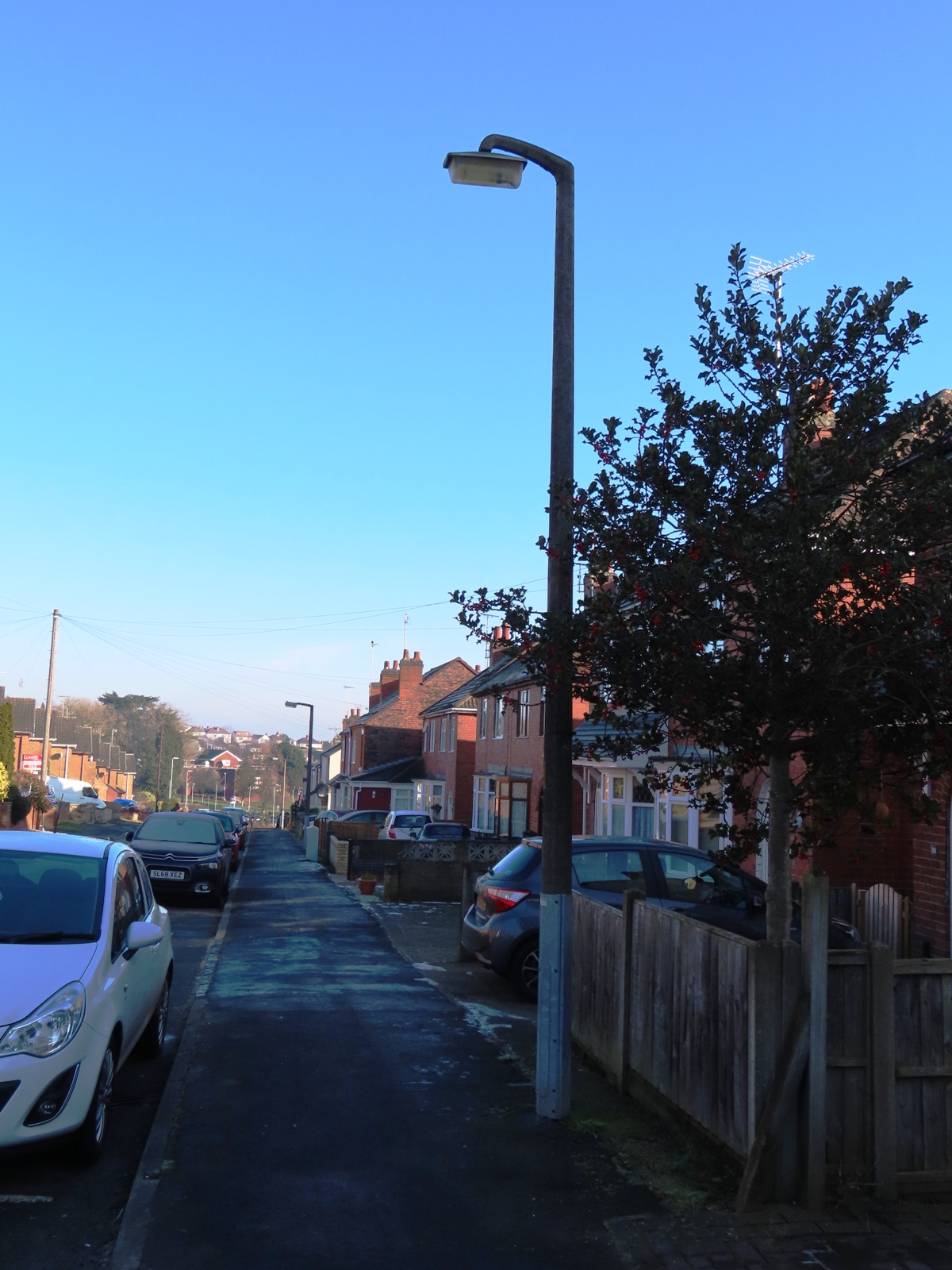 The Z9531 features an aluminium canopy and polycarbonate bowl, and is likely to date from the early-mid 1970s.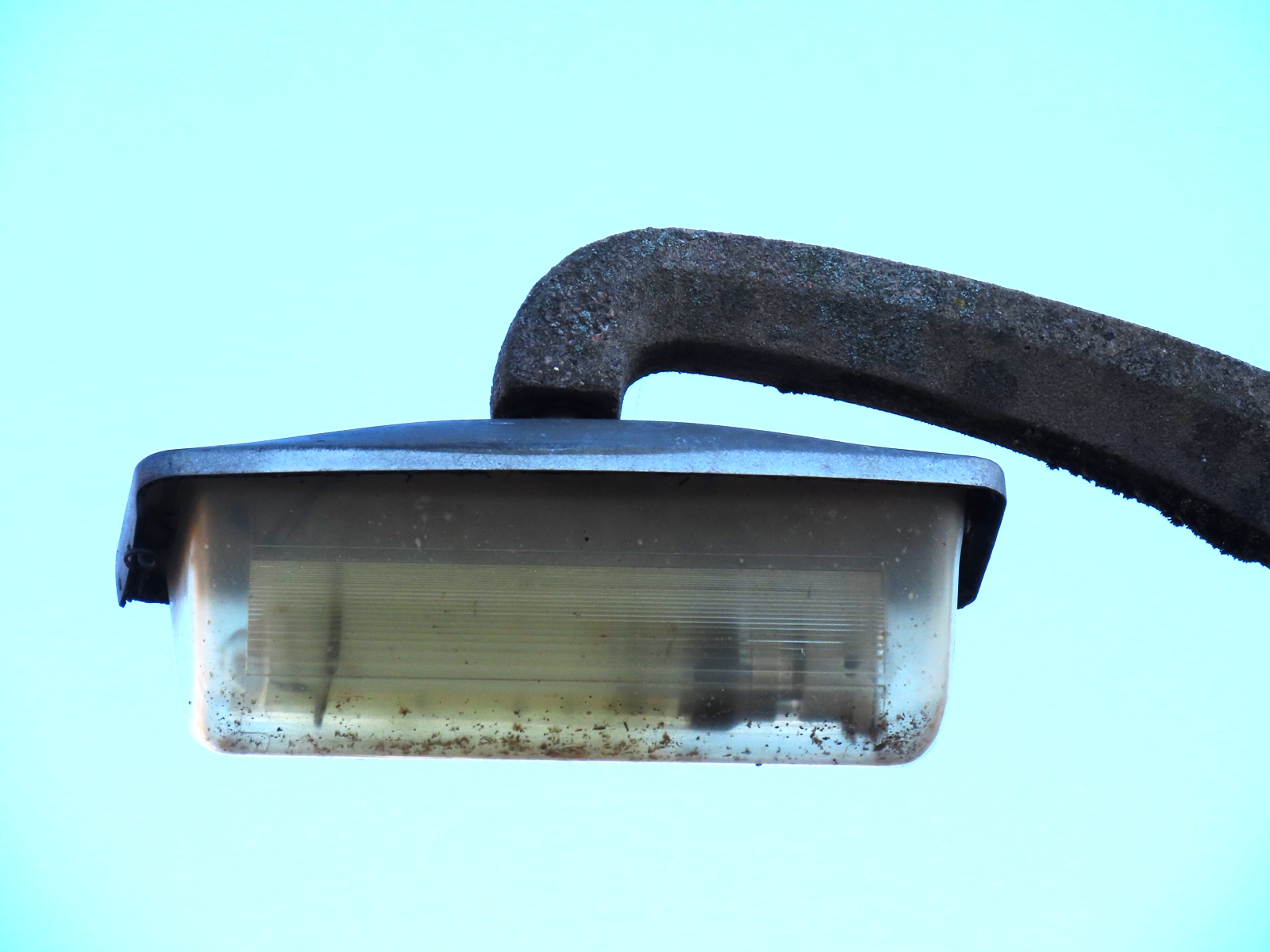 The lantern is installed with the bowl clip facing outwards, which, technically, means that it is facing backwards.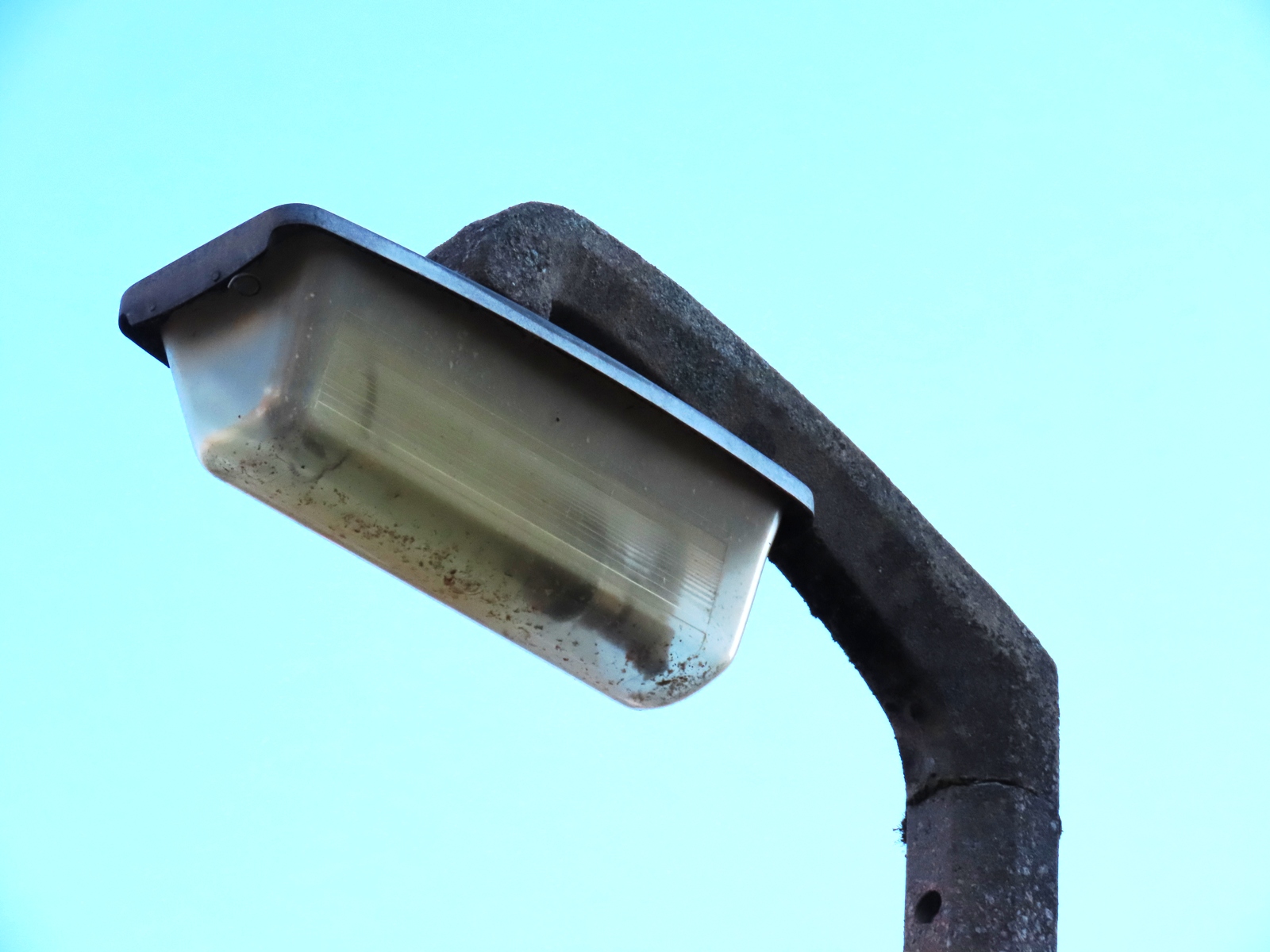 The rest of the 1805 columns are from the 1980s, with side-entry brackets.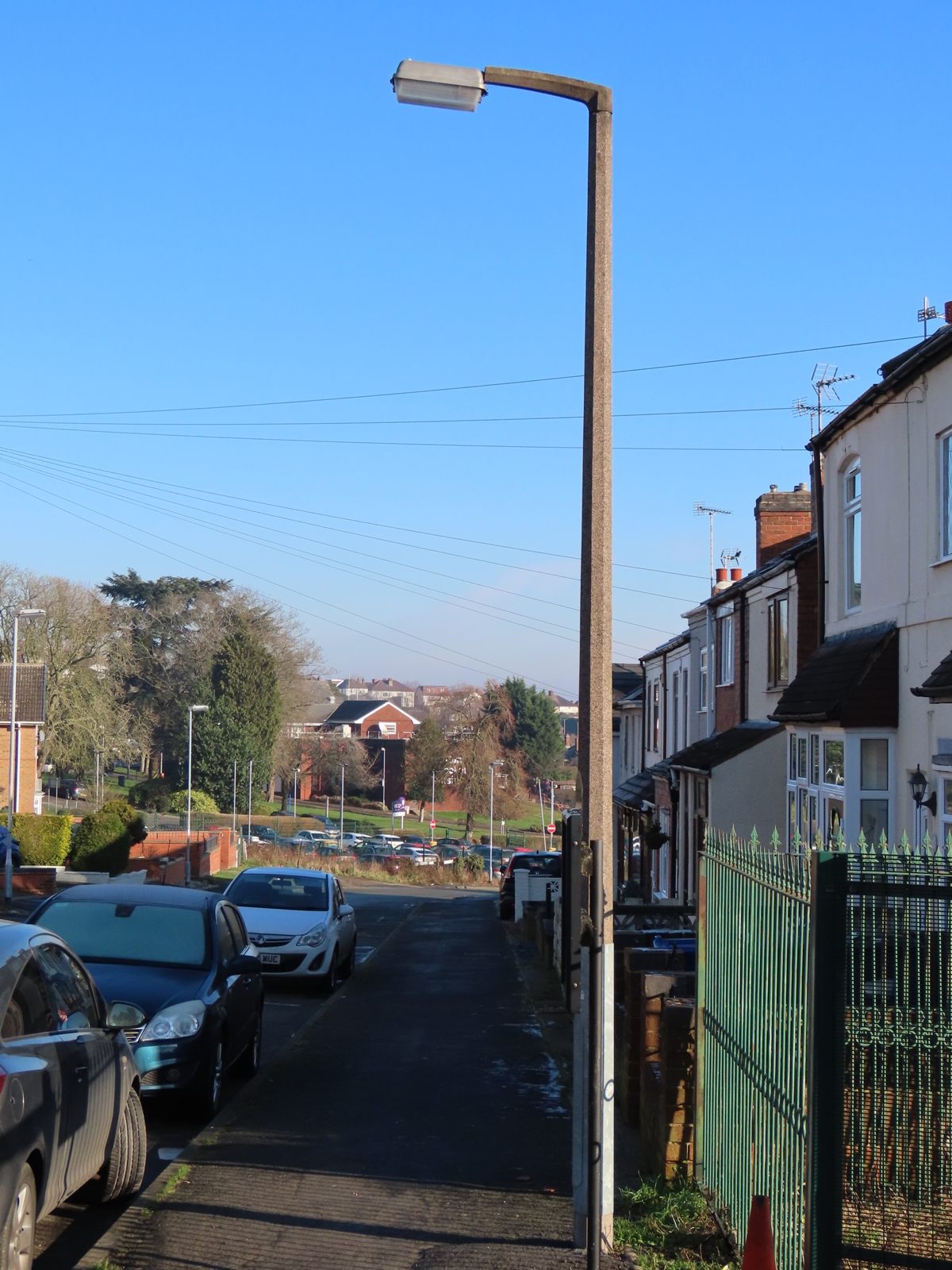 Philips MI 50 lanterns are employed.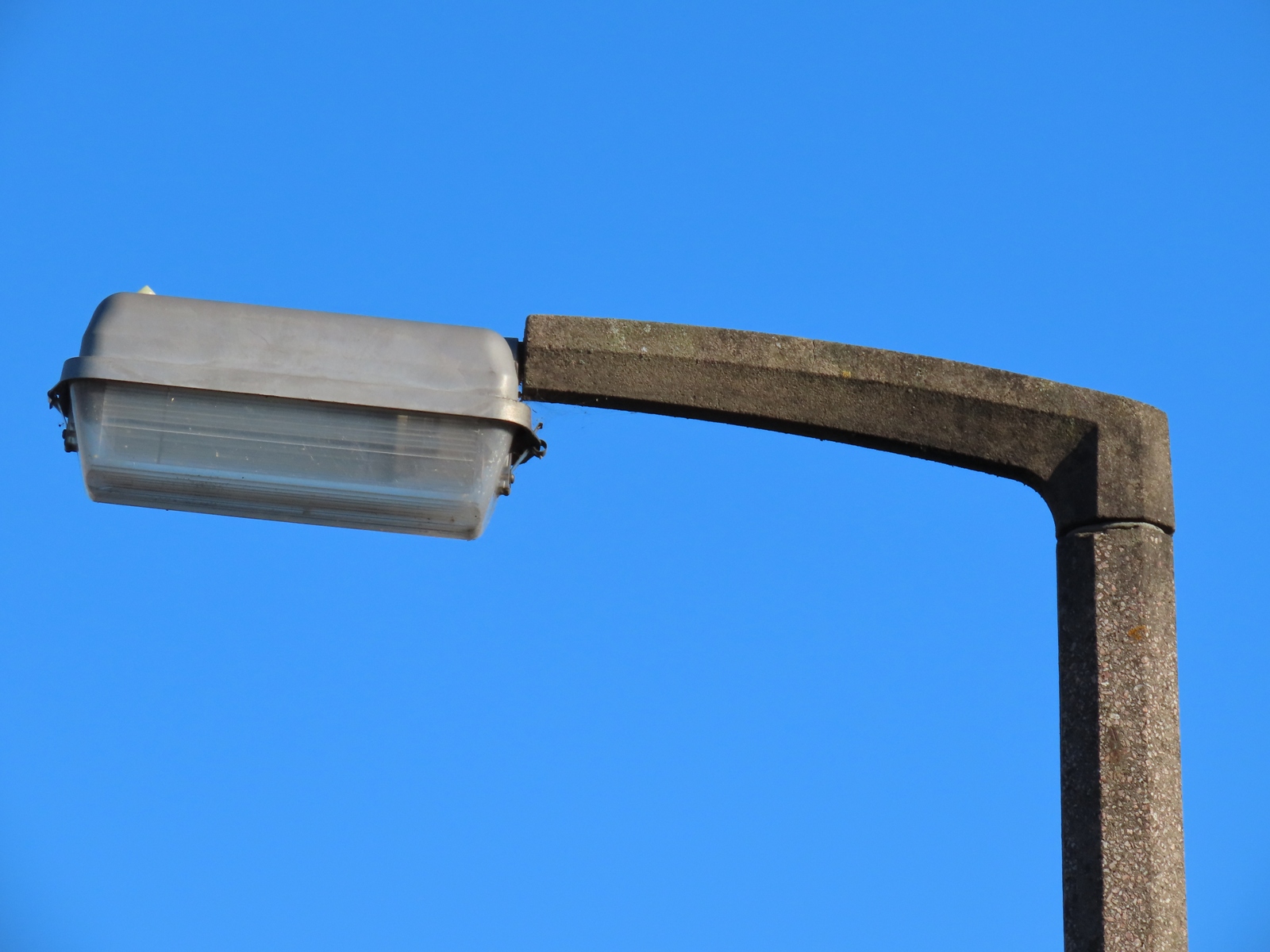 ---
CLICK HERE TO MAKE A MONETARY DONATION
© 2002 - English Street Lights Online