GEC Z9531
Lantern acquired in December 2006.
This lantern came from column 57612 on Southfields, Long Eaton; and was removed due to ongoing concrete bracket replacements in Derbyshire. The Stanton 10F bracket was in an excellent condition for its age and has been retained. Top-entry brackets are almost non-existent on County Council owned roads these days - this example is probably one of the last of its kind in the area. The aluminium-canopied Z9531 is also becoming quite a rarity here. Ironically, less than a week before I received the lantern and bracket, Saint Gobain Pipelines - the company which now owns the Stanton site, announced that production of iron pipes was to cease in April 2007 - ending over 200 years of iron working at the site.
A regular side-entry sleeve was fitted to the column and a Beta 5 with a high-frequency ballast was used as the replacement lantern.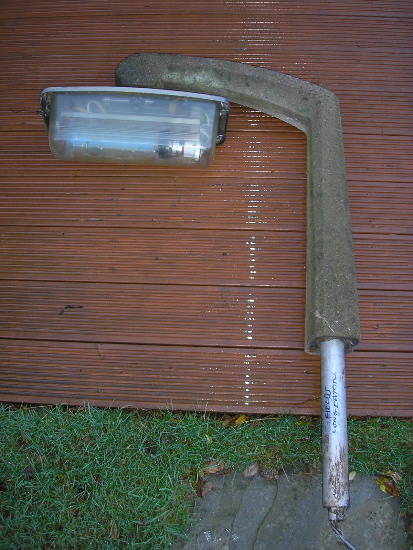 The lantern and bracket are in excellent condition for their age. The bracket has a slight crack at the front which probably occurred during its removal. The bowl is slightly yellowed but not severely.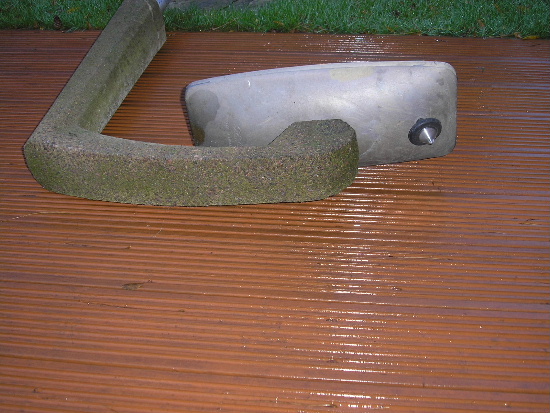 The aluminium canopy shows that this is an older version of the lantern. The P42 detector is probably original.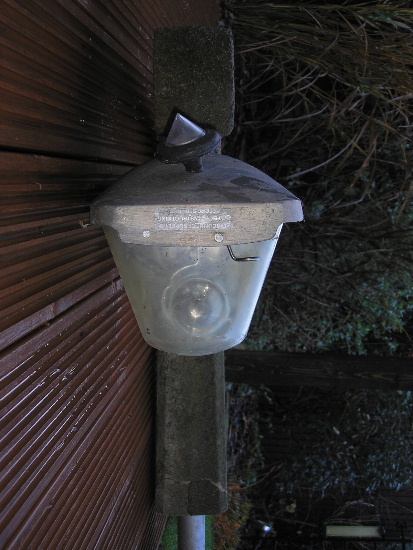 The obligatory GEC 'Disconnect before servicing' label can still be seen above the bowl clip. This is actually the 'back' of the lantern (not that it matters too much with a SOX!) and so the lantern is actually fitted back-to-front.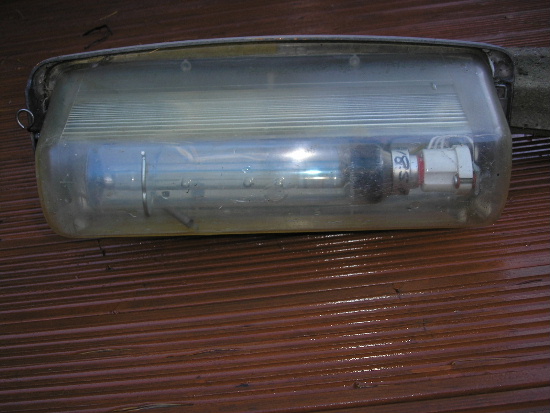 As with all lanterns in this range, the underside of the bowl is clear.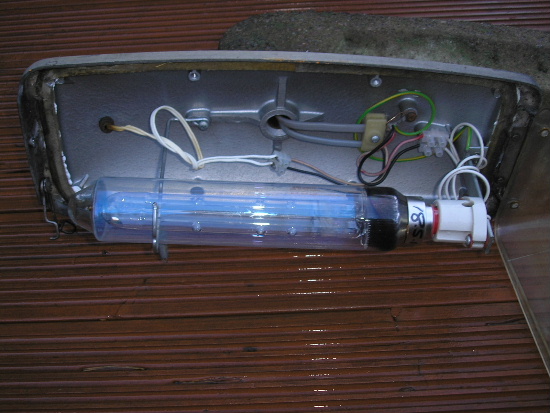 The lantern is clean and looks well maintained internally. The existing lamp was fitted on the 18th May 2005. Two of the four holes where the gear tray would fasten to can be seen.
---
On Thursday 28th December 2006 I decided to go and have a look at where the lantern and bracket had originally been fitted. Southfields is just off South Street and is simply a driveway for several houses. Only two columns are installed - a tubular steel about halfway along the road; and the Stanton 10F at the end of the driveway.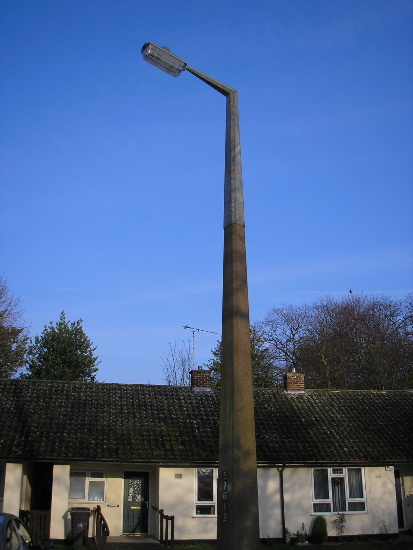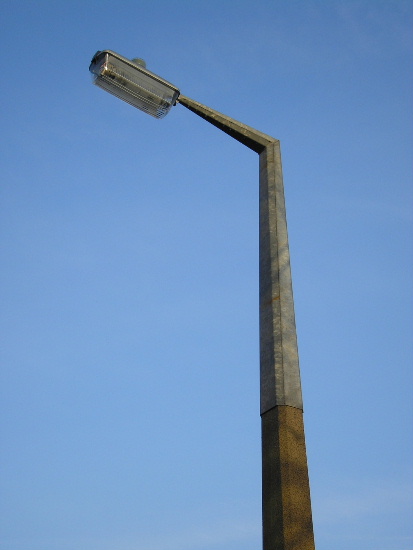 The characteristic shape of the 10F is shown here.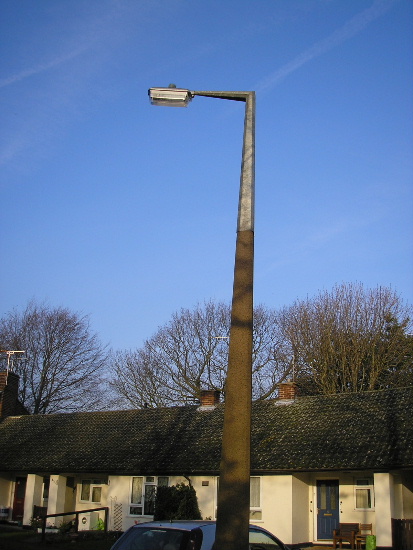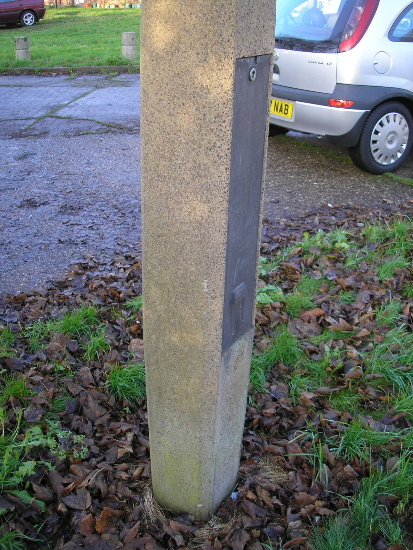 Lanterns in the Z953# range in collection

Z9531
Z9532 (aluminium)
Z9532 (GRP) (1)
Z9532 (GRP) (2)
Z9536 (GRP)
Z9538
Z9539 (1)
Z9539 (2)
---
CLICK HERE TO MAKE A MONETARY DONATION
© 2002 - English Street Lights Online