72AB. Off Bradley Street, Uttoxeter, Staffordshire Situated within the bus station complex is a Stanton 1805 5 m concrete column supporting a GEC Z9580 35 Watt SOX lantern - the design that was renamed the Siemens SRL 35 in later years. Although the column carries a Staffordshire-style maintenance number, I am not certain that it remains in Council ownership, given the long redundancy of SOX lighting by 2023, when these pictures were taken. Additionally, the bus station is lit with modern lanterns (possibly, Urbis Aledos) attached to 10 m columns, rendering this installation somewhat superfluous.
The column is to the right of the bus station complex.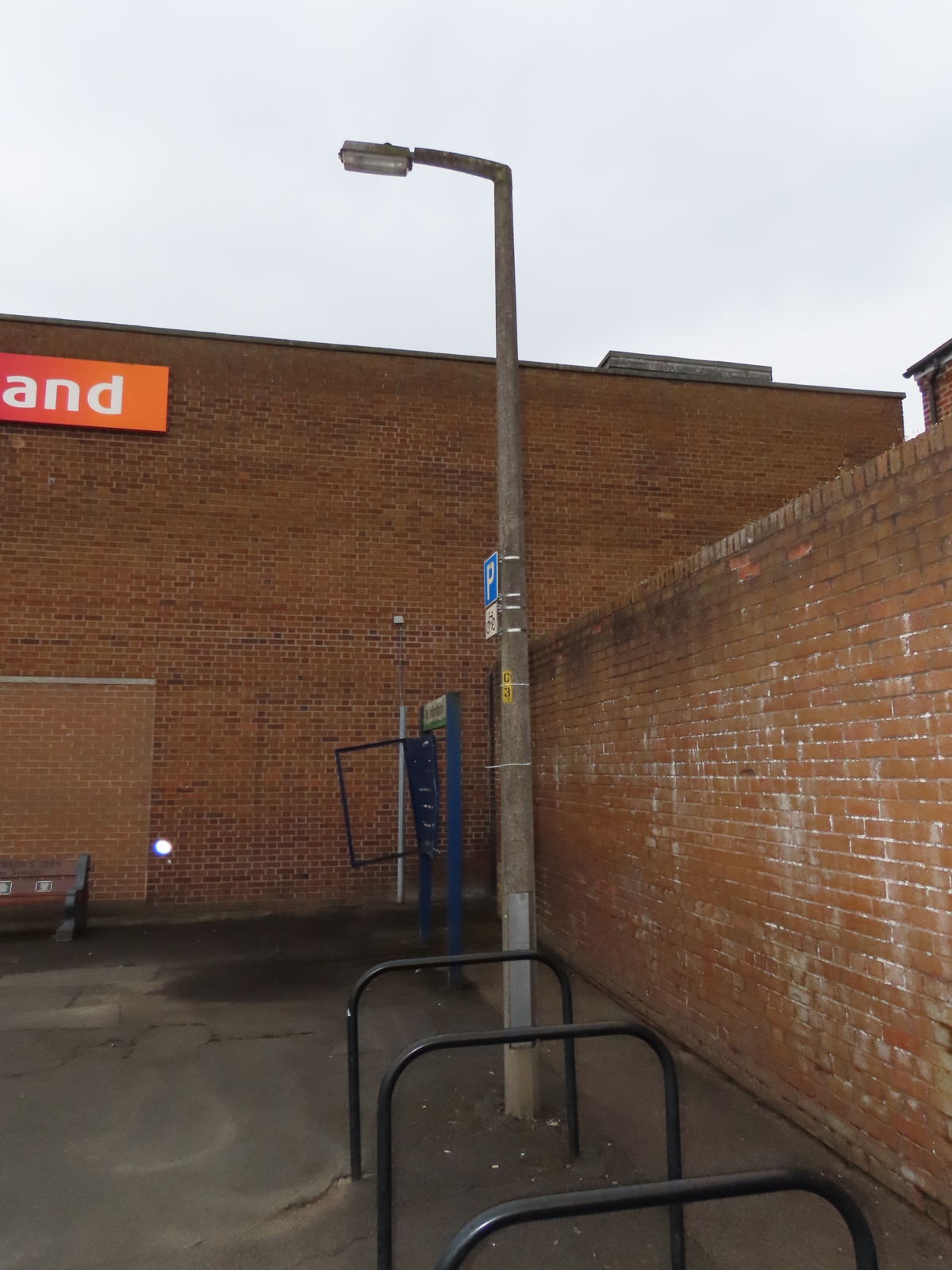 A Royce Thompson P42 photocell detector is fitted to the lantern.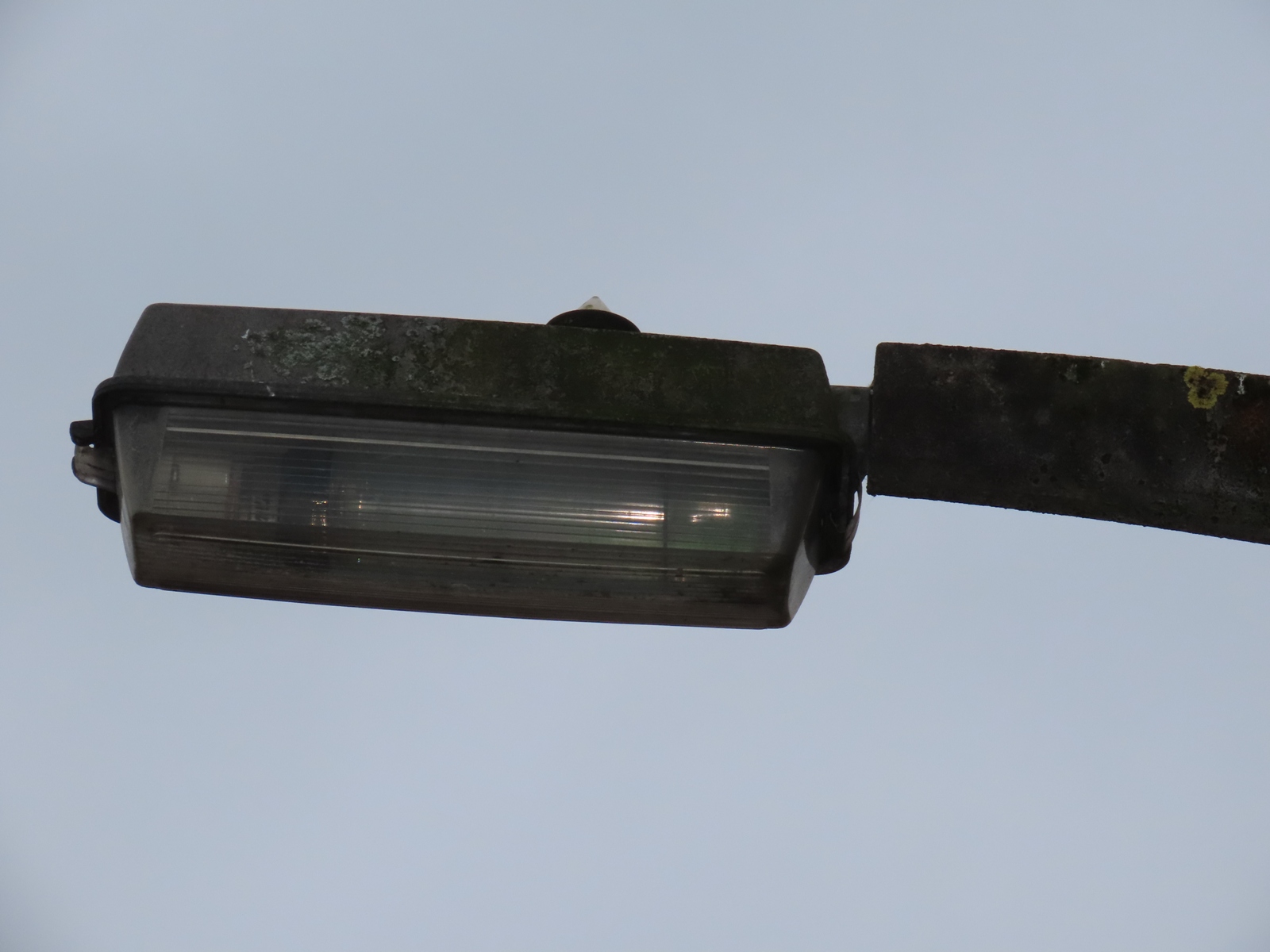 If the lantern is disused, the lamp fitted looks healthy.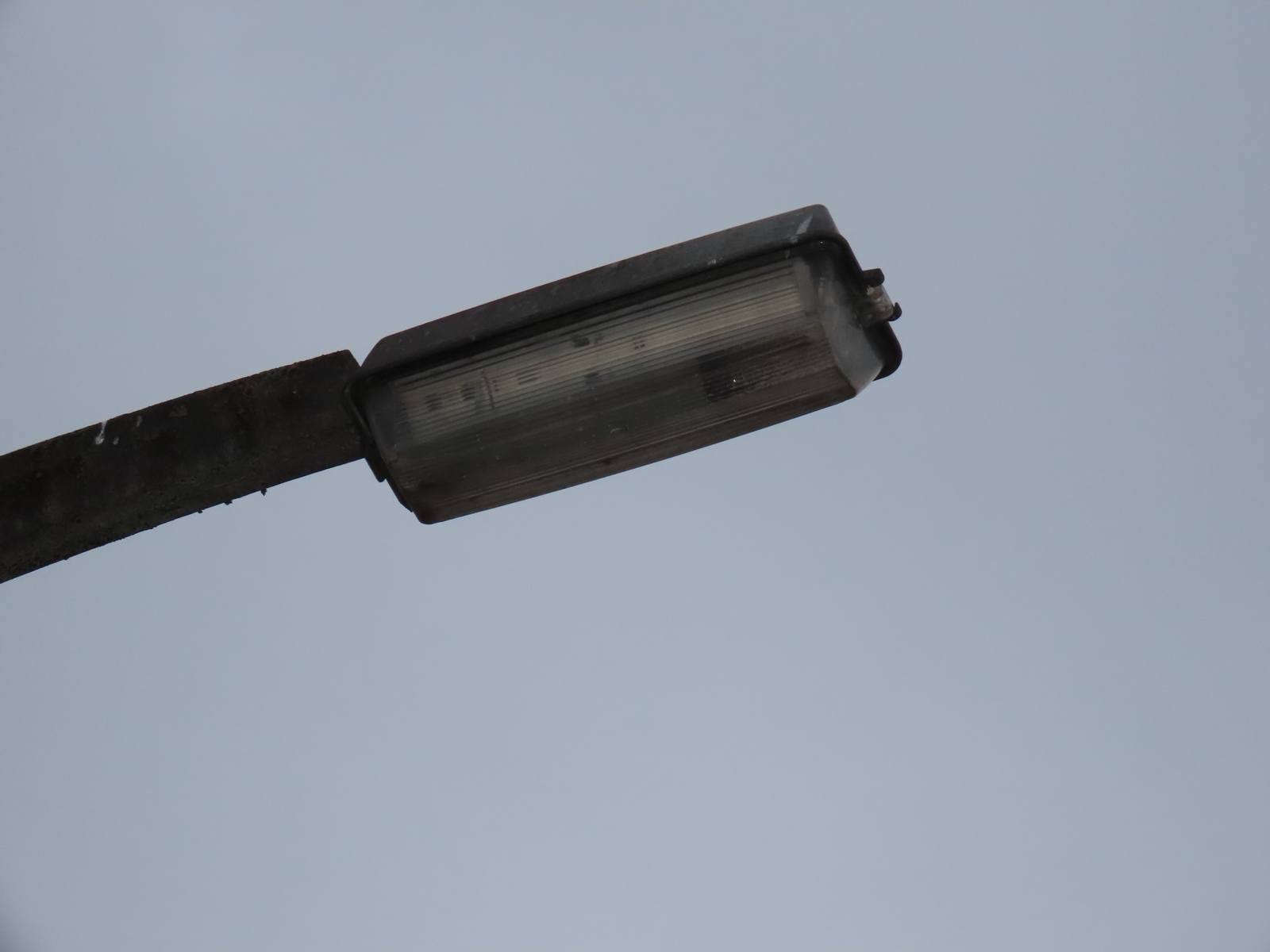 A steel conduit Y-box allows a steel wire-armoured, and a mineral-insulated cable to terminate, with a supply then going into the cut-out above it. Despite the presence of the P42 detector, there is no controller in the base, although two cables pass up the column shaft. One of these, however (the one that is connected to the detector), is not connected to anything in the base, suggesting that the column is switched from elsewhere, particularly as the live wire from the cut-out connects straight into the live terminal of the ballast. The provision for photocell control may exist in case the supply cable was ever made permanently live. Although the backboard carries the stamp of when the column was made, unfortunately, the capacitor is installed right over the year part of the date stamp, and was rather well clamped in place.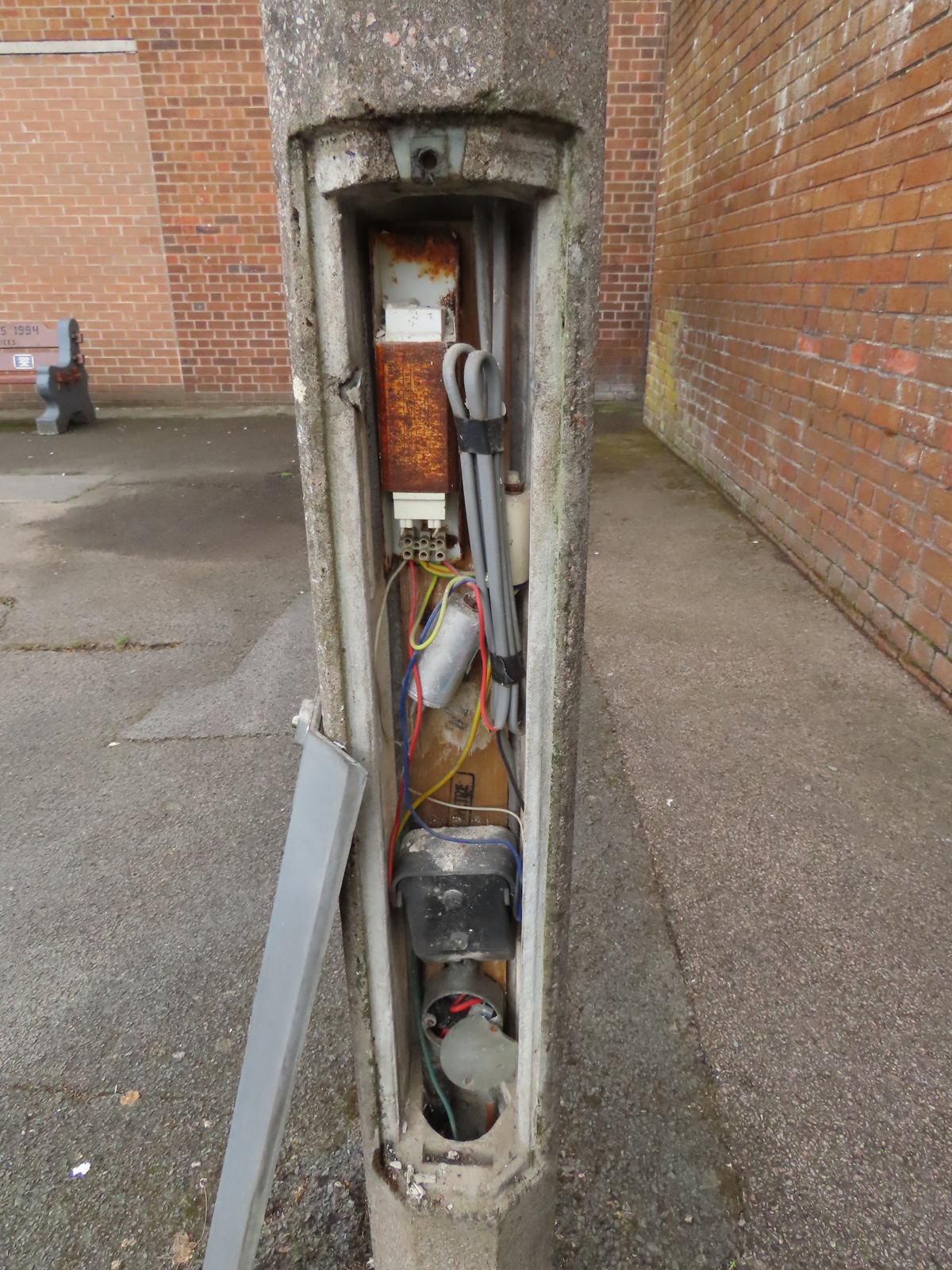 ---
CLICK HERE TO MAKE A MONETARY DONATION
© 2002 - English Street Lights Online