72AA. Off Town Meadows Way, Uttoxeter, Staffordshire. Located in an electricity substation compound are two Abacus base-hinged tubular steel columns supporting Atlas / Thorn Gamma 5 post-top lanterns. Neither of the lanterns is in use any longer, with one, as you shall see, damaged quite significantly.
The two columns were pictured from the convenient vantage point of the old Lidl supermarket car park situated adjacent the substation complex.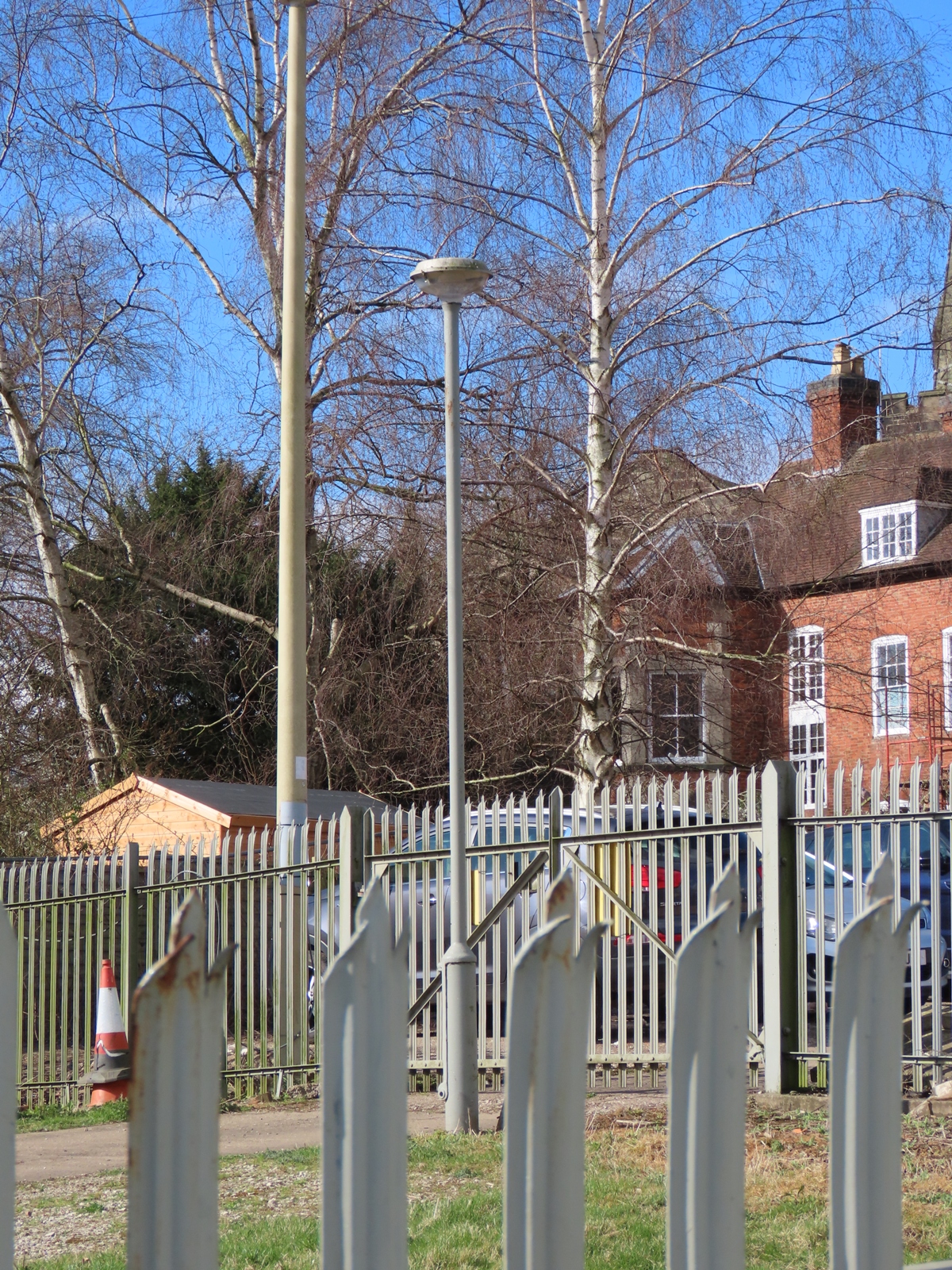 The column features a flared spigot that matches the contours of the Gamma 5 bowl - in fact, the bowl attaches directly onto the spigot, rather than requiring a separate base casting that would then attach to the column. This example's bowl is transparent, as can be seen, revealing an internal glass refractor, and absolutely no lamp whatsoever! The canopy is secured with two clips, rather than the later design using two bolts fixed to the top of the canopy, as my own examples have.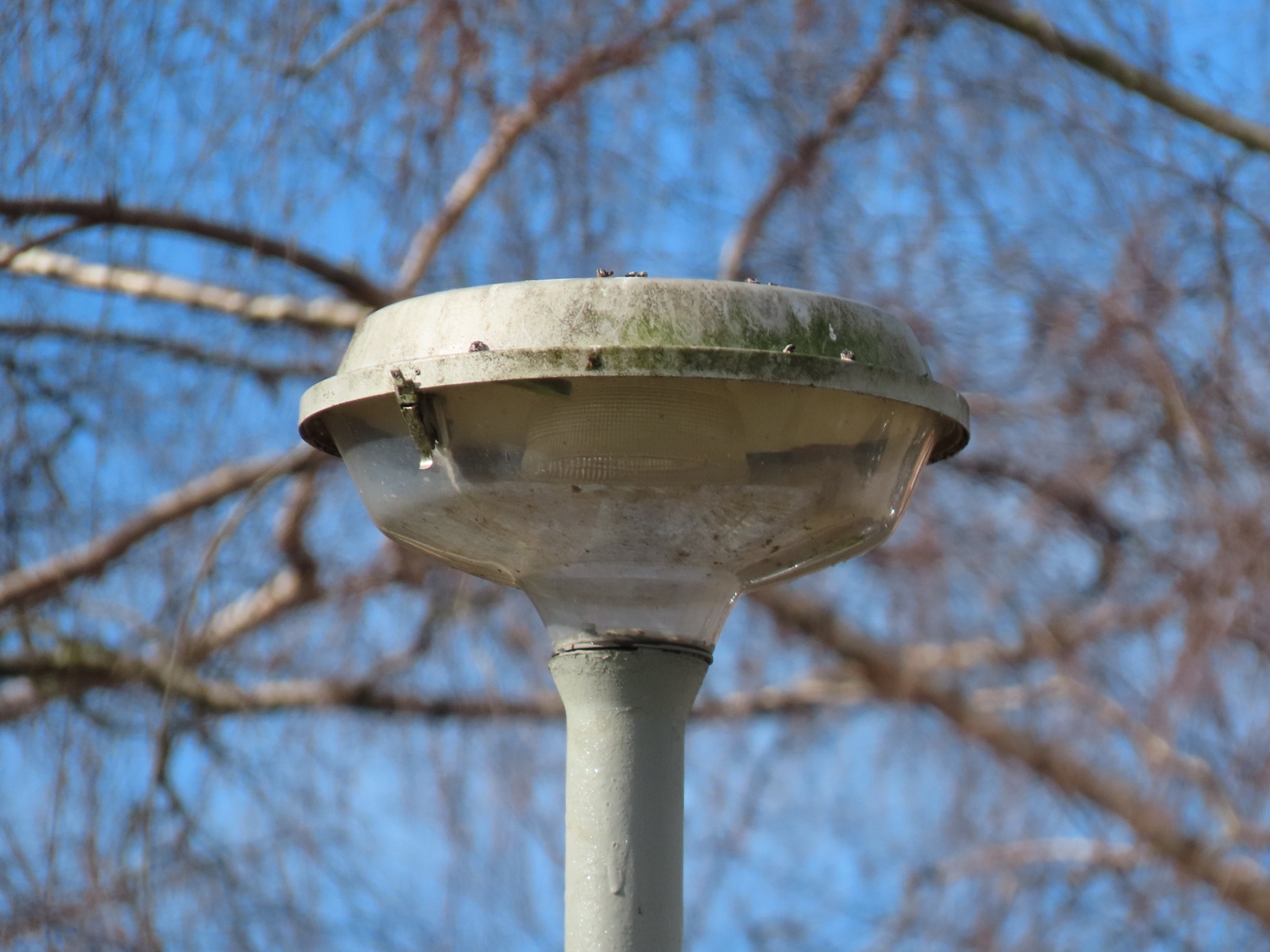 The column's base section is also to an earlier design, although the basic principle of hinging the column down for maintenance has remained the same since the product was launched in the early 1960s.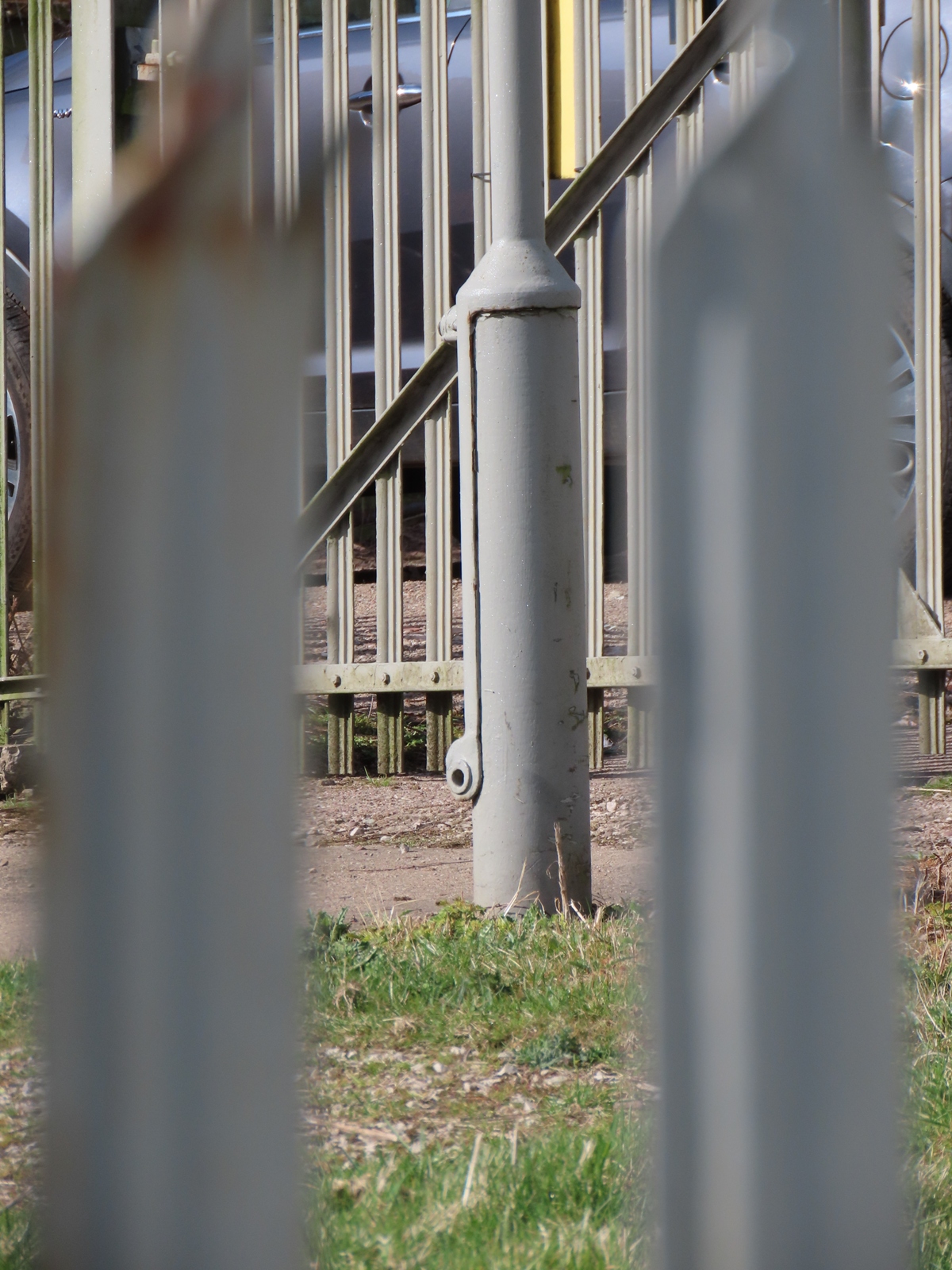 The second column is located further down the access road, and the lantern is missing.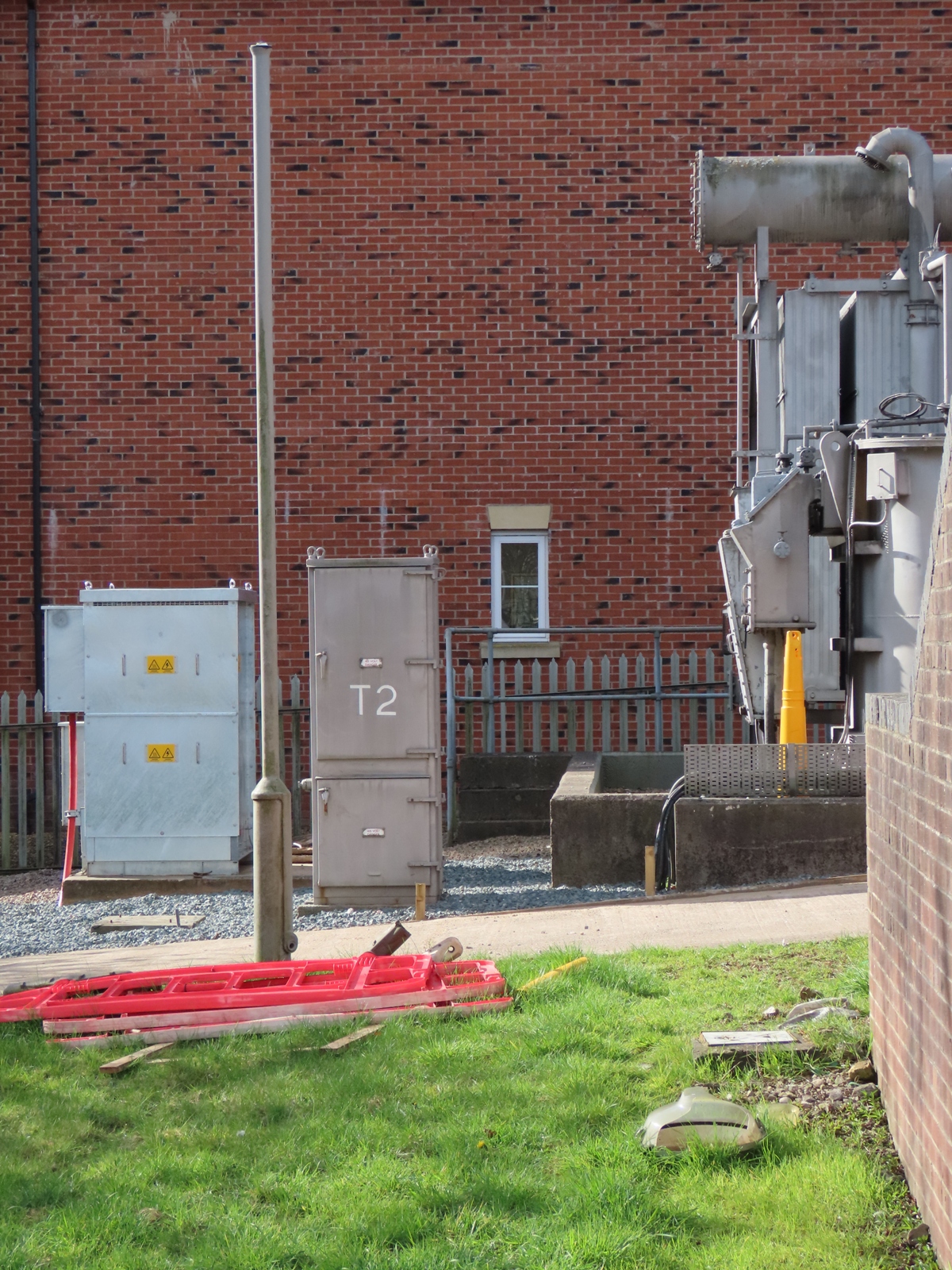 Not that it is far away, however - the bowl is broken, but is still attached firmly to its canopy. The glass refractor has detached and is separate from the lantern, although from this view, it appears to be intact, amazingly.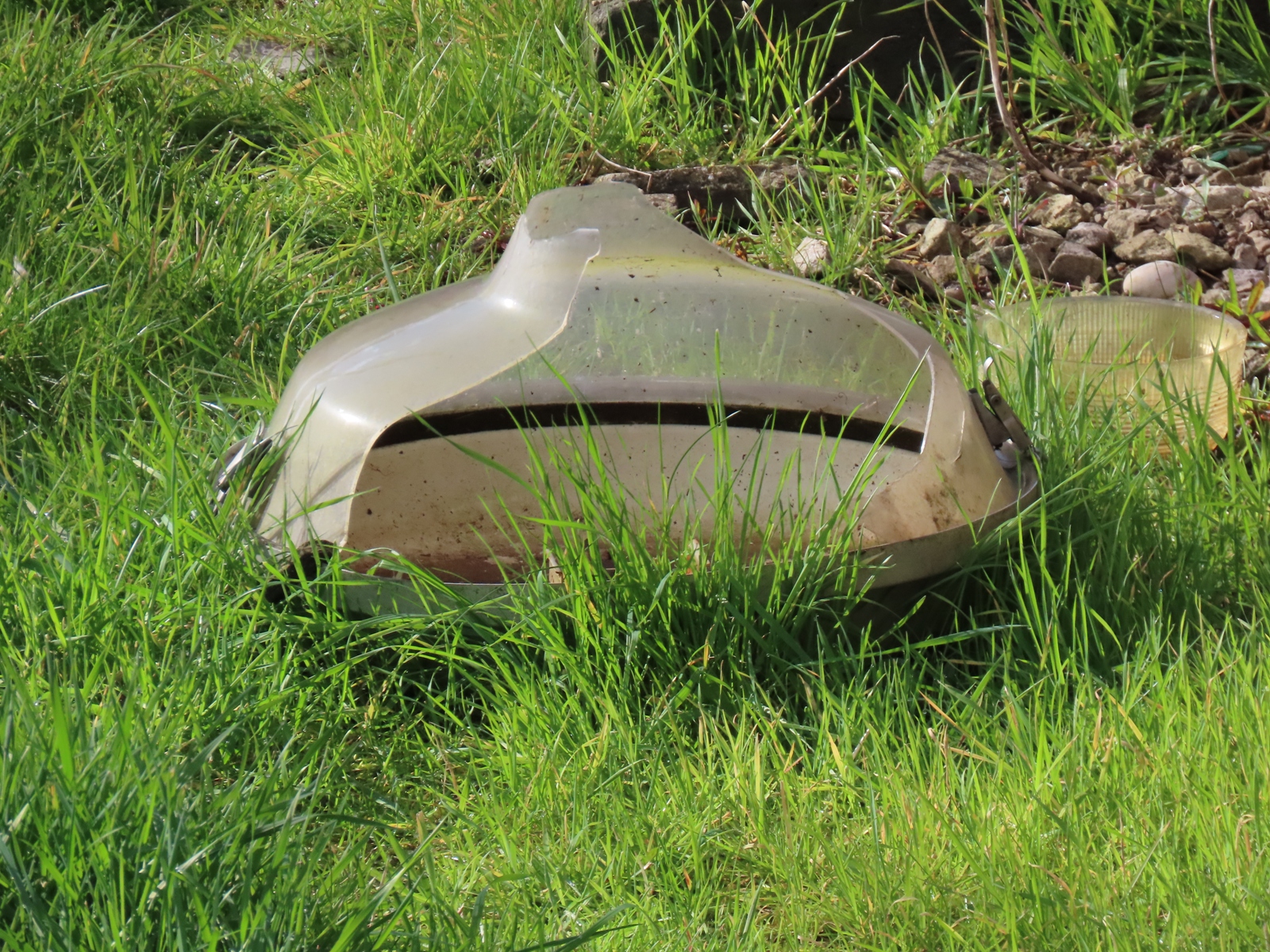 ---
CLICK HERE TO MAKE A MONETARY DONATION
© 2002 - English Street Lights Online