District line car diagram - Pre 1990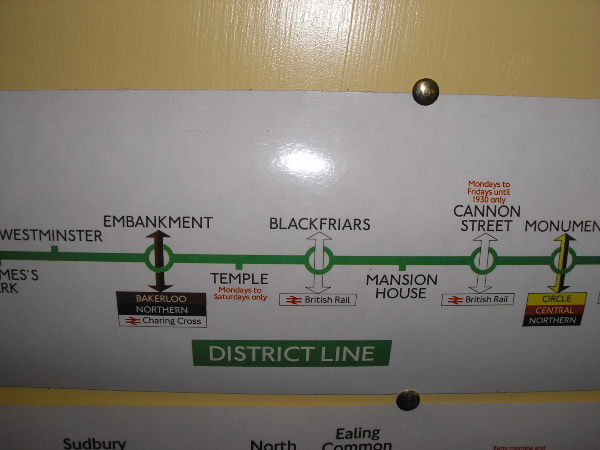 This section of the line remains virtually unchanged - really only the mentions of 'British Rail' show that time has passed.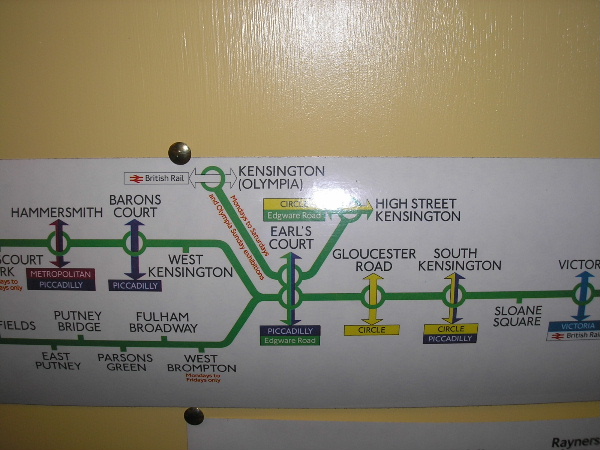 Even at locations where tracks are shared with the Circle line, interchanges are not always shown. At this time, the Hammersmith & City line was still depicted as being part of the Metropolitan line.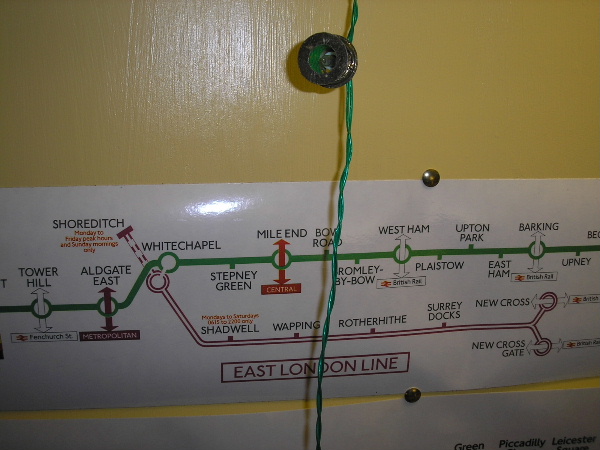 An interesting feature of this diagram is that the East London line is also shown - this is depicted in Metropolitan line colours as well; albeit without solid colouring. Canada Water station did not exist at this time, of course, and Surrey Quays was still known as Surrey Docks.