Jubilee line car diagram - Early 2000s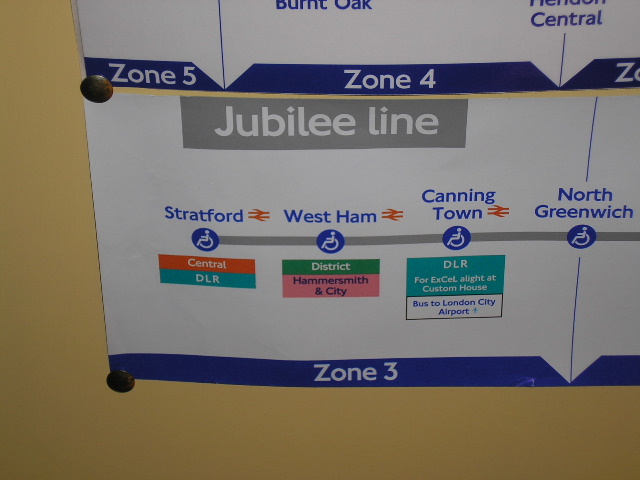 The diagram does not contain the "For the Dome/O2" as a suffix at North Greenwich and thus was produced after the Millennium Dome closed but before the site reopened as the O2.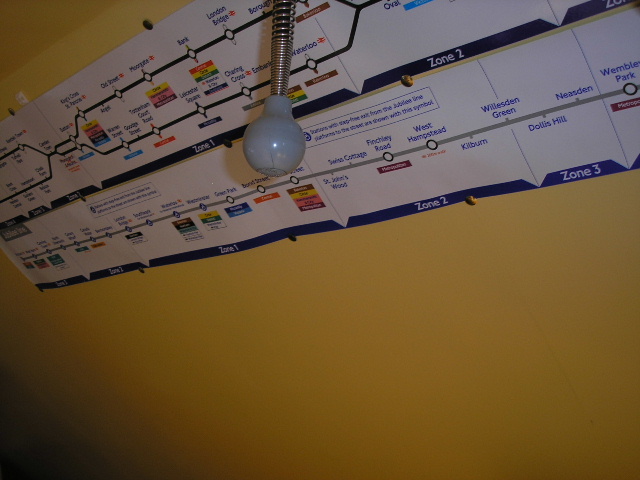 Two versions of the diagram exist - a 'left to right' (Stanmore to Stratford), and a 'right to left' (Stratford to Stanmore). This version is of the latter type. Compare this diagram to the 1990s Northern Line diagram above.