Piccadilly line Gallery 1
1973 Stock train at the centre platform at Cockfosters. At first the destination had not been set; moments later I was informed that the train would be heading down the Heathrow branch.
The same train as seen above but viewed from a different angle. These photographs show off the imposing concrete trainshed which partially covers the platforms at Cockfosters.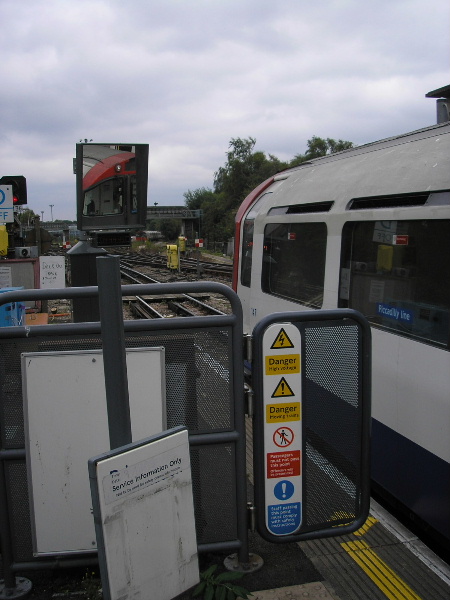 The train awaits the signal to depart back into Central London. (The signal visible on the left is for the train on the next platform. Just visible below and to the right of this is a hand-written note which warns of deer being on the line!) In the distance a train can be seen stabled near Cockfosters depot.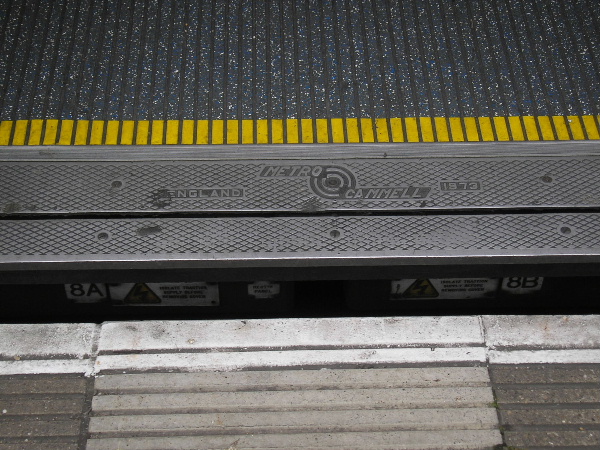 The Metro Cammell logo can be seen on the train's step plates.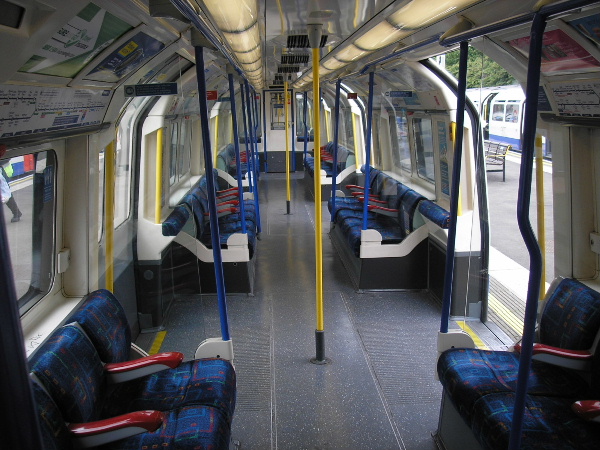 Interior of Driving Motor 147
Views looking over the viaduct between Southgate and Oakwood.