Piccadilly line Gallery 2
A couple of exterior views of Charles Holden's iconic station building at Southgate. The station opened in 1933 as part of the Piccadilly line extension to Cockfosters.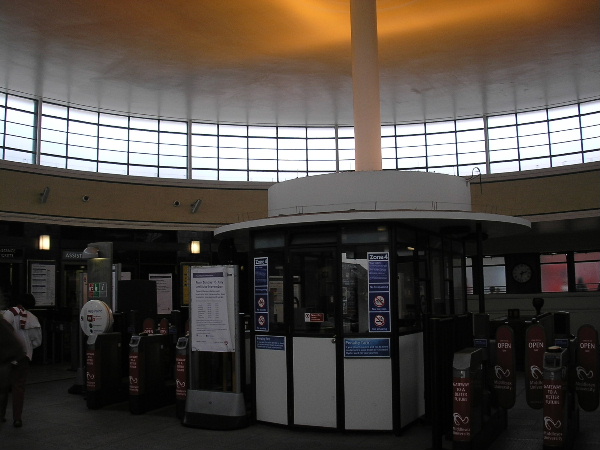 Inside the station the central 'Passimeter' still survives, although it is largely disused these days as a result of automatic ticket barriers being installed.
The escalator shaft is lit with a series of uplighters - these days, mercury vapour (MBF) lamps are employed instead of tungsten filament lamps.
The concourse is similarly lit with period uplighters. High pressure sodium (SON) lamps are now fitted - unfortunately this causes everything to look slightly off-colour as a result!
A view of the deserted eastbound platform, and another of a deserted 1973 Stock car!
RETURN TO PREVIOUS GALLERY | CONTINUE TO NEXT GALLERY