Victoria line Gallery 1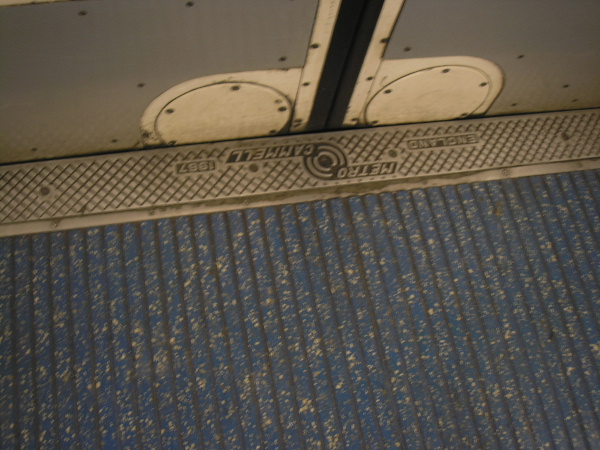 The locations of the door rollers are visible in the 1967 Stock; in later stocks these are hidden behind the kickboards.
The photograph on the left/top shows a 1967 Stock car with the majority of its seats being of the type fitted when the trains were refurbished; the right-hand/lower photograph shows a car fitted with a newer seating moquette.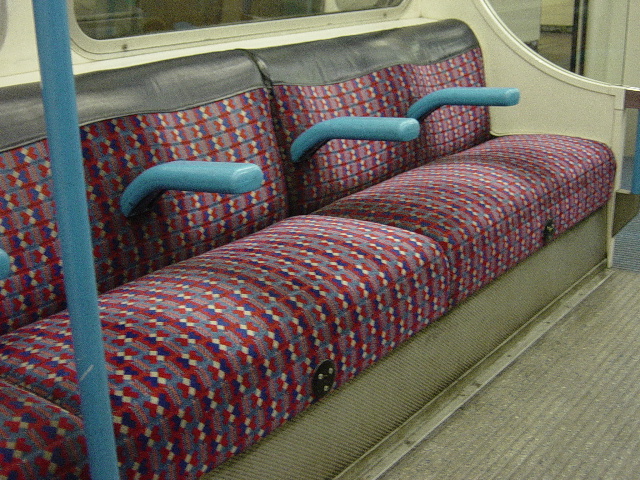 Another view of the original seating moquette used on the refurbished 1967 Stock.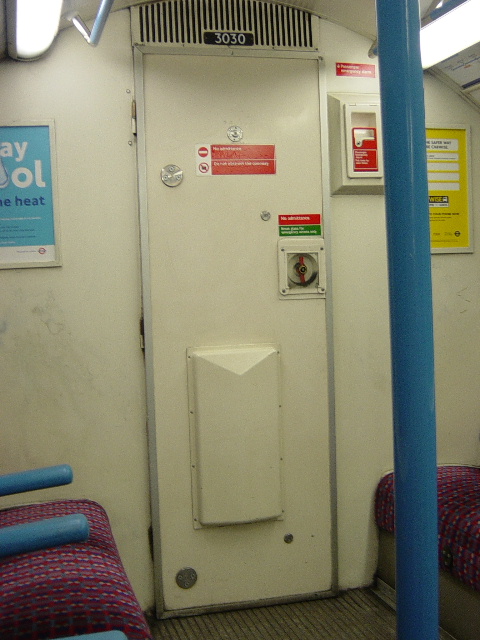 View of 1967 Stock Driving Motor Car 3030's 'J' Door.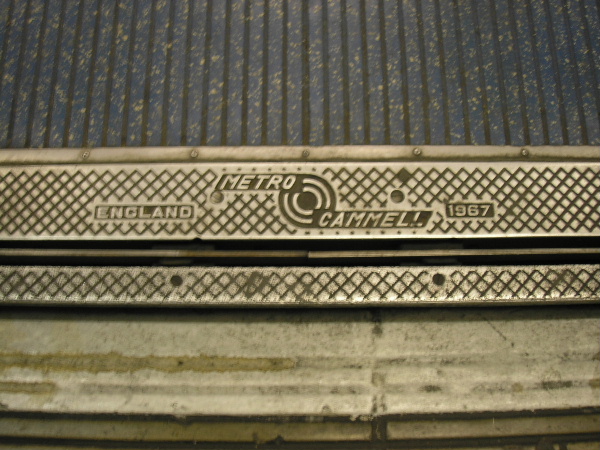 The step-plates all look as if they have seen considerable use over their many years in service!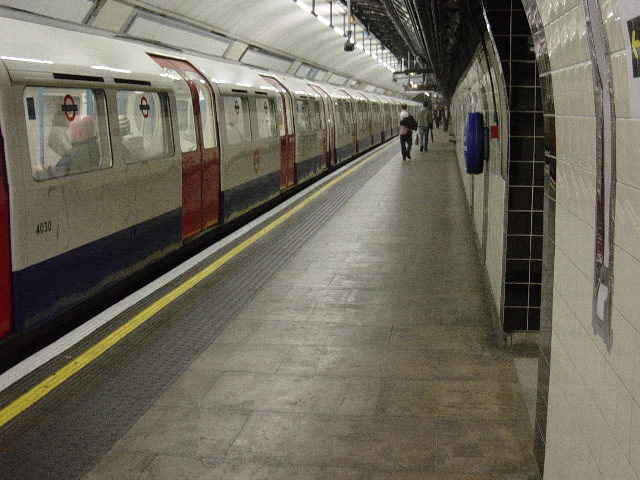 1967 Stock train ready to depart Warren Street en route to Walthamstow Central.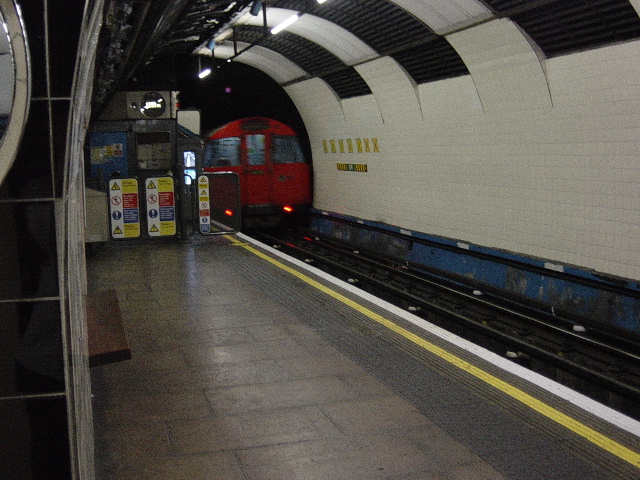 The same train as above has now left the platform at Warren Street.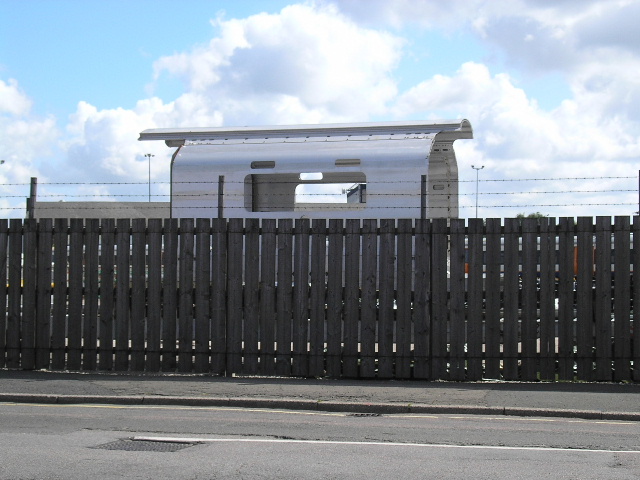 A sign of things to come - part of what will become a 2009 Stock car is seen within the perimeter fence of Bombardier's factory in Derby in June 2009. Just visible behind the fence is a completed Class 378 train destined for use on London Overground.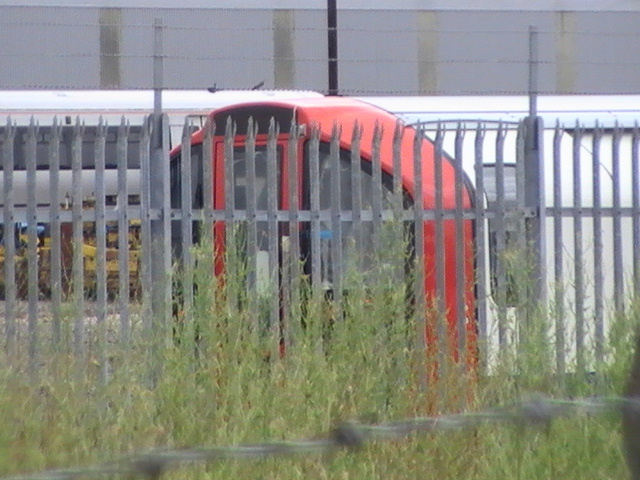 A completed 2009 Stock train could be seen stabled within the Bombardier compound in July 2009. Although not visible here, this Driving Motor's tail lights were operating at the time.
CLICK HERE TO MAKE A MONETARY DONATION
© 2008 - English Street Lights Online