GEC Z8260
Lantern acquired in April 2005.
This came from Bob Cookson. Fluorescent lanterns have almost completely disappeared from the UK's streets, however there are happily still a small number to be seen in use on railway-owned land around the country.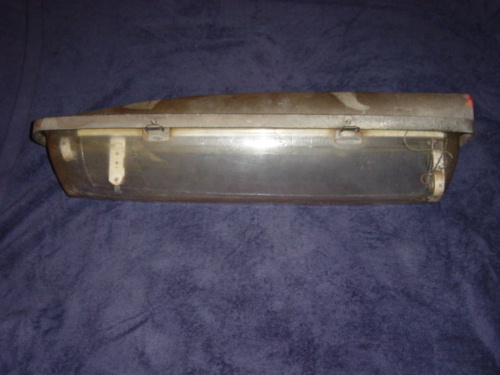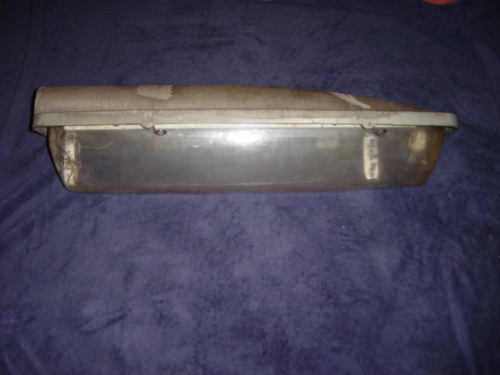 The lantern is complete and the bowl is free of damage, however the wiring to the lampholders will need replacing as the insulation is cracked in places. One of the lampholders has worked loose from the wiring but refitting it shouldn't be a problem.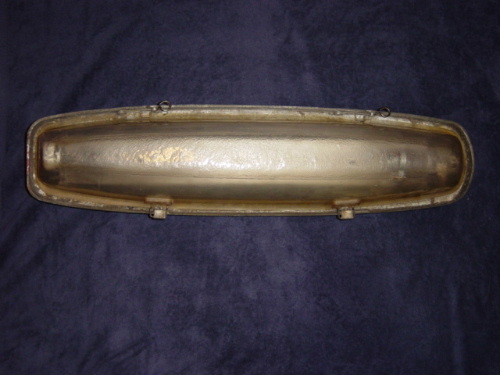 The bowl itself does not have refractor prisms moulded onto it, however the side that is directly below the tubes is patterned to diffuse the downward light.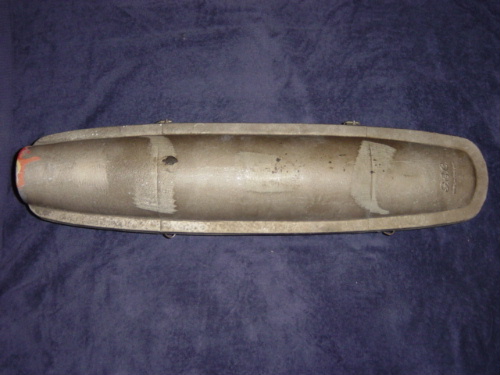 The mould that the canopy was cast from was clearly made in three parts as the picture above shows.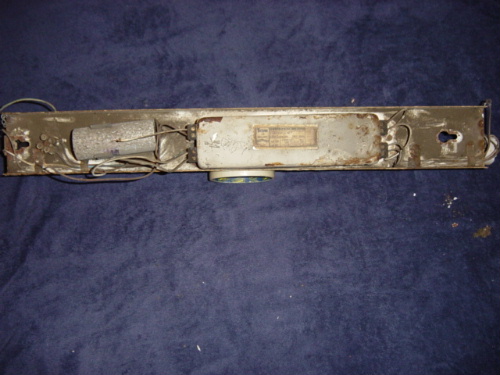 The lantern's gear consists just two components - a ballast which runs both tubes, and a capacitor. At some point, the original GEC ballast has been changed for a Thorn one. This is longer than the original, and so the securing holes do not match up, meaning that the ballast is loose on the gear tray.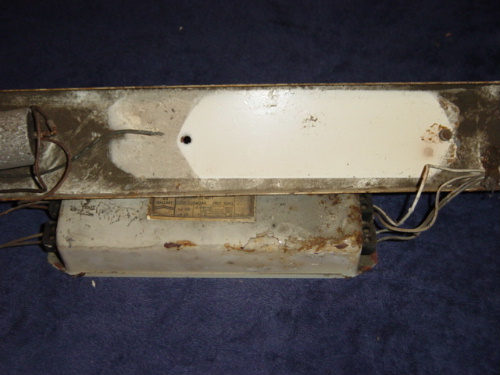 With the ballast moved out of the way, the shape of the original ballast can be seen due to the area being free of any dirt.
---
Restoration of the lantern took place between Monday 30th May - Thursday 2nd June 2005. This involved a canopy, gear tray and ballast repaint, a bowl cleaning and finally a rewiring of the components. I also drilled a hole in the gear tray to accommodate the longer ballast, and a new capacitor was required as the wiring going into the existing one was in a very poor condition but couldn't be removed.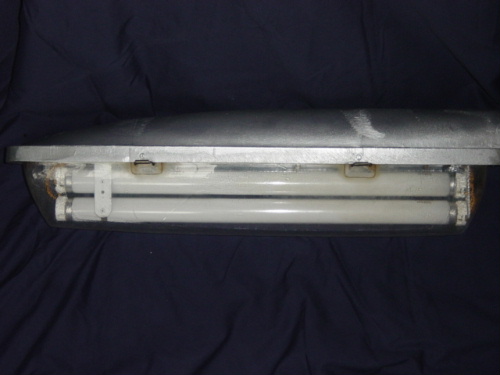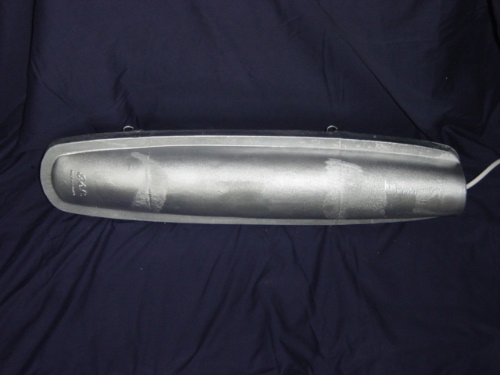 Finally, I powered the lantern up, and after a momentary pause, the tubes struck up simultaneously. I was surprised at how bright they were: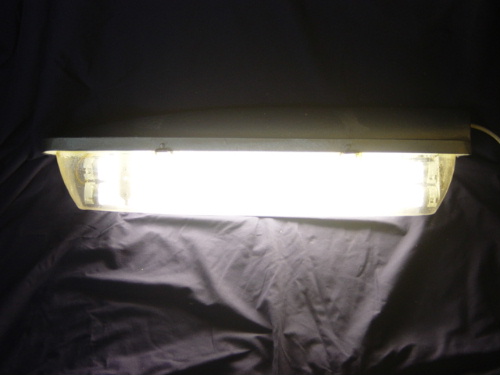 The lantern was mounted to an AC Ford AC872 wall bracket on Monday, 8th August 2005.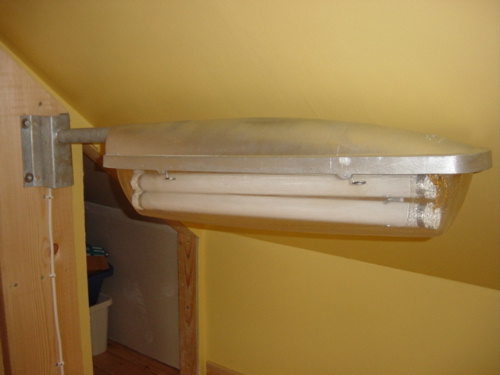 Lantern operation video:
Thorn EMI Alpha 1 | Thorn Alpha 9
---
CLICK HERE TO MAKE A MONETARY DONATION
© 2002 - English Street Lights Online