GEC Z8430CM
Lantern acquired in May 2004.
This lantern was used to light a section of Derby City Council's Stores Road depot. It dates from 1965 according to a date on the bowl. The replacement lantern was a WRTL MRL 6, and had a metal halide lamp fitted.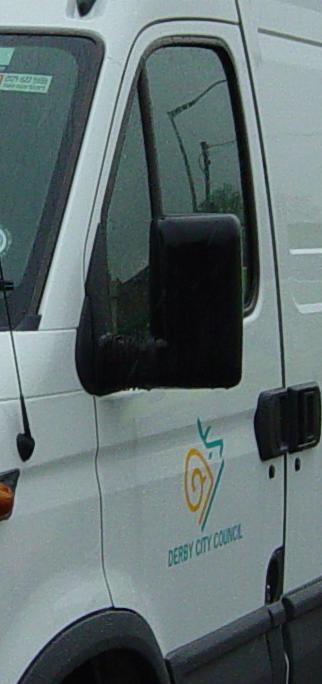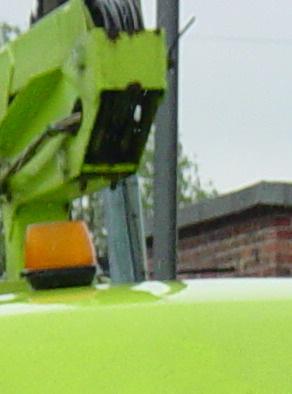 These first two pictures show sections the column and bracket that the Z8430 was on whilst in service. Unfortunately, I didn't manage to get the image of the lantern in the reflection of the new van's window!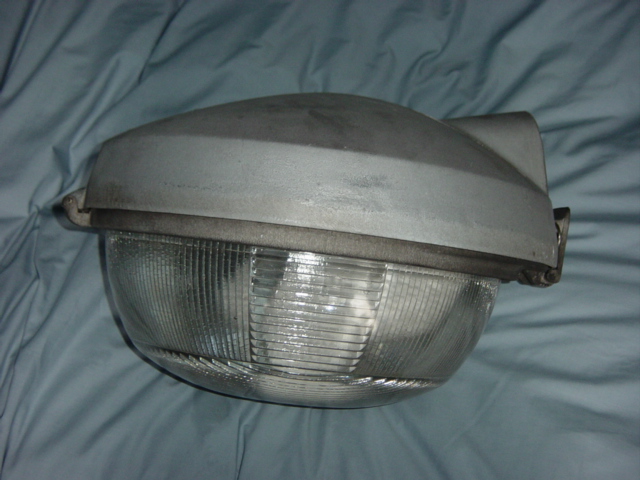 From the side, the similarities to a Z8896 can easily be seen. Glass was the default bowl type, rather than polycarbonate, making this quite a heavy lantern. The bowl catch is also slightly different.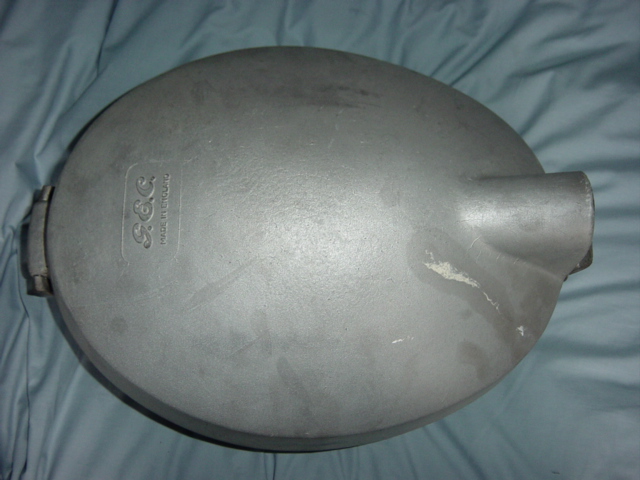 The only difference in the appearance on top of the lantern is the addition of the GEC logo. No hole has been drilled in the canopy for a photocell as the lantern ran on a time switch.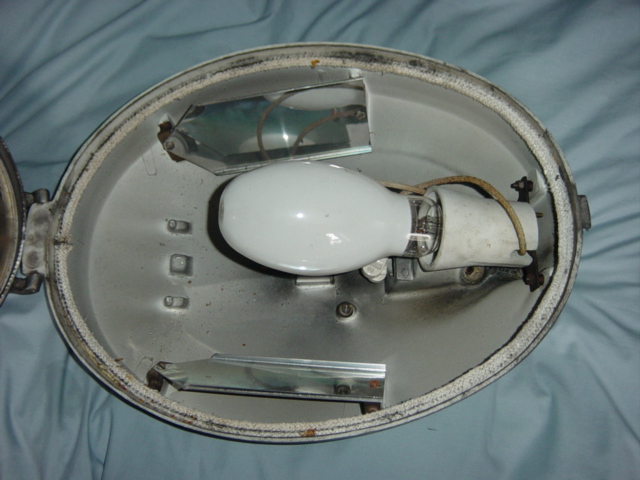 Inside however, the lantern is very different. Firstly, the lamp is mounted by the cable entry, rather than opposite the cable entry. Also, the addition of reflector panels on either side of the lantern helps to focus the light out of the lantern. The gasket around the rim of the lantern appears to be some kind of rope - quite possibly made from that wonderful cancer causing material known as asbestos. This may also be the material that was used to insulate the wires going to the lampholder - great!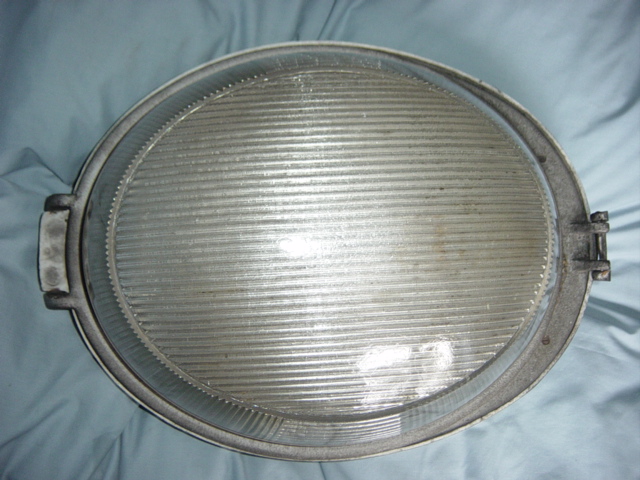 When the bowl is in place, it is easy to see that it is not centralised - obviously to try to get the light to go forwards onto the road.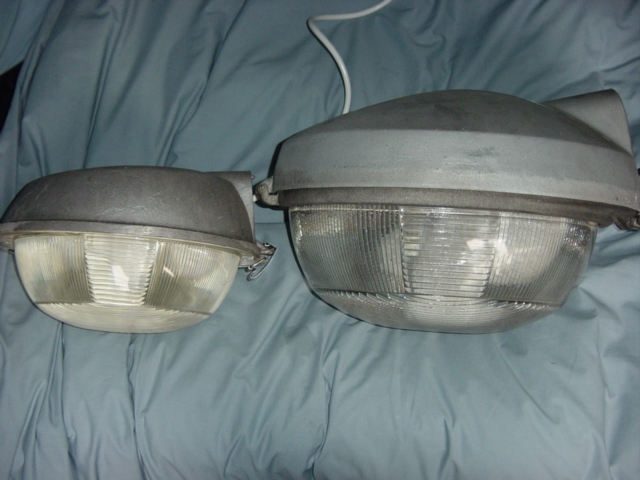 Just for size comparison, I put the Z8896 next to the Z8430. Notice that the Z8896 does not have such a curved canopy as the Z8430. Maybe then it is actually the larger version of the earlier design, the Z8591.
---
Restoration of the lantern took place on Thursday, 17th June 2005.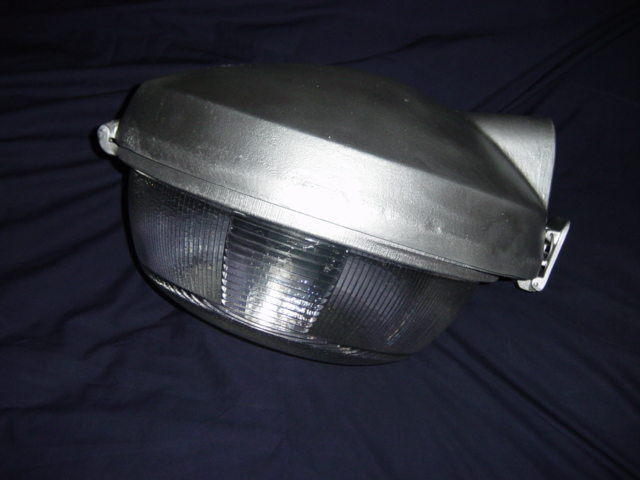 The canopy was cleaned and then painted, both inside and out.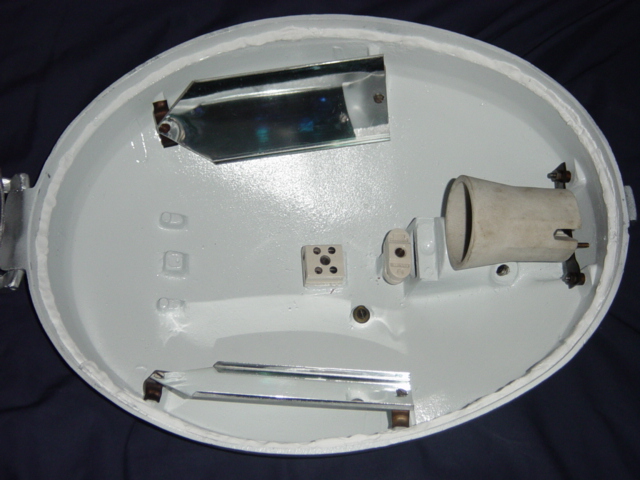 The porcelain components were also cleaned, although the marks on the lampholder could not be removed. Notice the new gasket around the rim - better to be safe than sorry!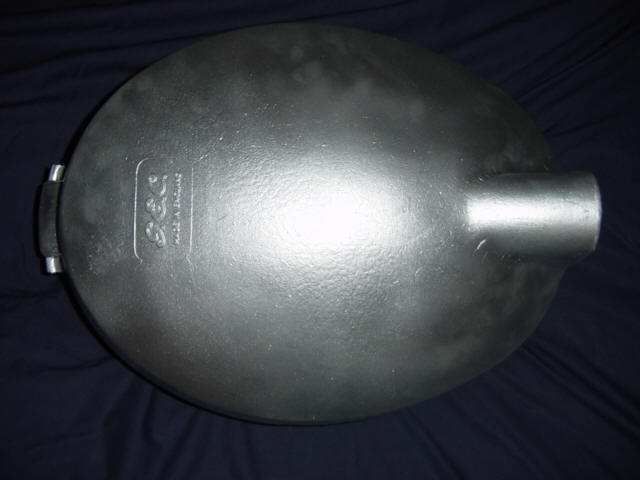 For some reason, the canopy appeared to be covered in fingerprints when I took this photograph - this can't have been the case, as I wore gloves whilst moving the lantern about, specifically to stop this from happening!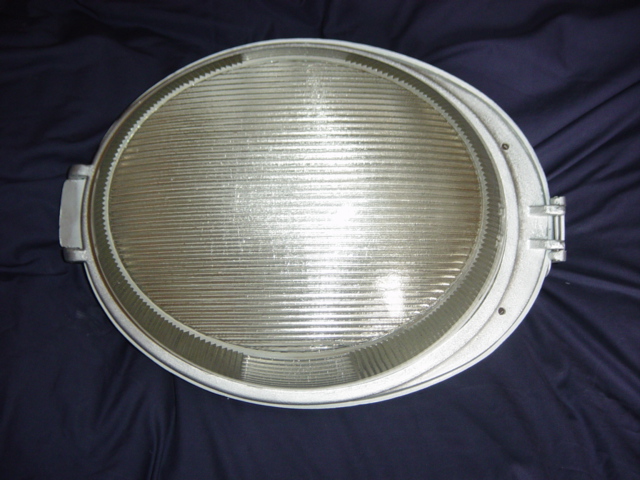 The bowl required little cleaning although some small specks of dirt had become trapped between the refractors. Once these were removed, the bowl was left to dry out and was then fitted back into the aluminium supporting rim.
---
The lantern was mounted to an AC Ford AC872 wall bracket on Tuesday, 9th August 2005.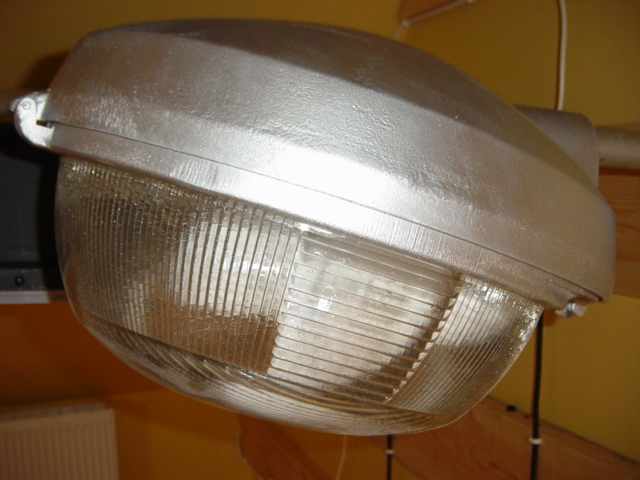 ---
On Thursday, 10th November 2005, the lantern was finally able to be powered up.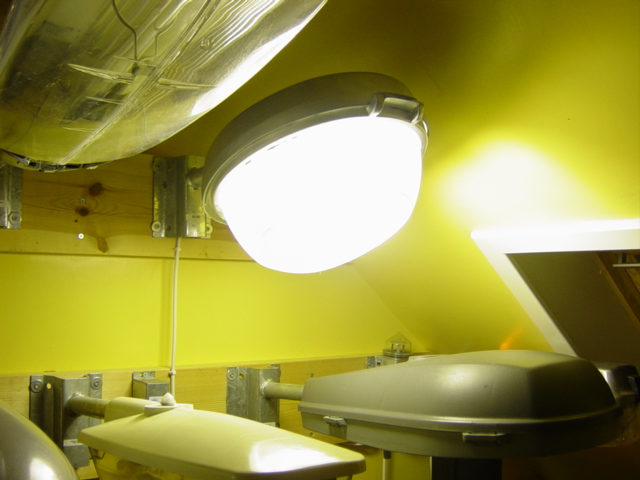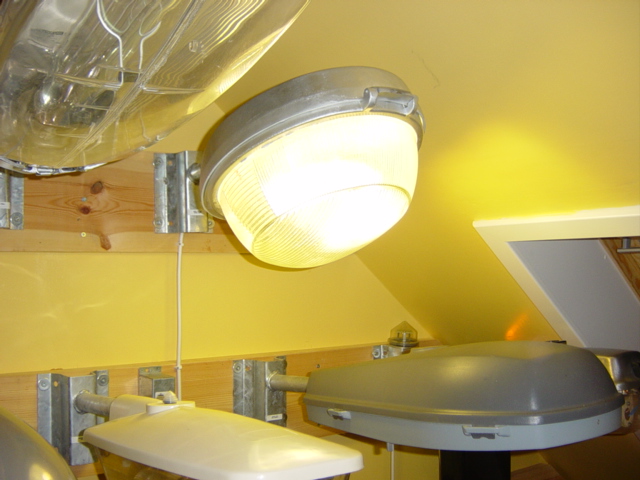 ---
CLICK HERE TO MAKE A MONETARY DONATION
© 2002 - English Street Lights Online