Thorn Alpha 6 (Remote Gear)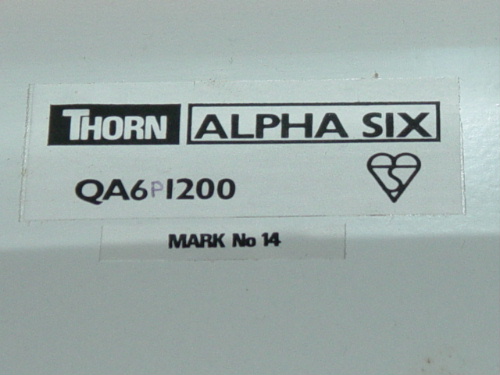 The lantern is intended to have a 200 W SLI/H lamp fitted in it, however the 140 W and 200 W lamps are the same size, so in theory, a 140 W lamp could be used instead.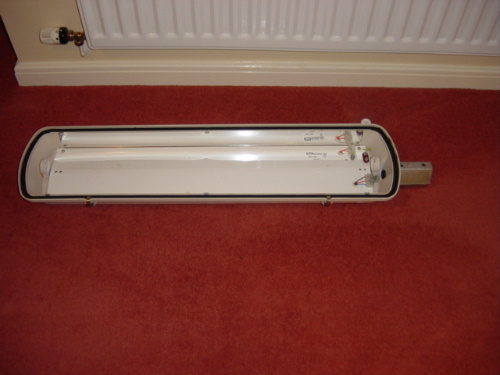 The most noticeable difference with this lantern is the much smaller shoe - obviously the lack of any gear means that the larger one, as seen on the other two Alpha 6s, is not necessary.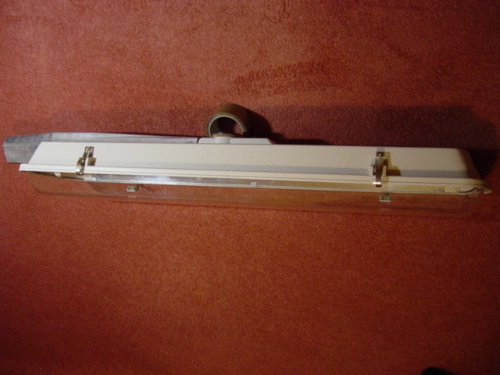 The shoe goes over the canopy to strengthen it - a shorter shoe would probably mean that the lantern was able to move about in the wind, which could eventually crack the canopy.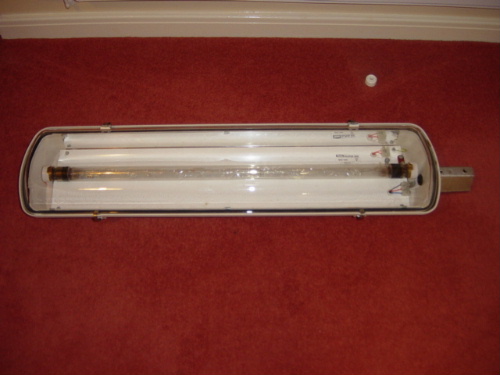 A lamp and bowl have now been fitted. The lamp holders are springy, to allow easy lamp changing. It is not a tight fit, but secures the lamp nicely. This lamp is a GEC SLI/H lamp, as these were used around Derby instead of Thorn lamps.
---
The picture below shows a gearless Alpha 6 in-situ: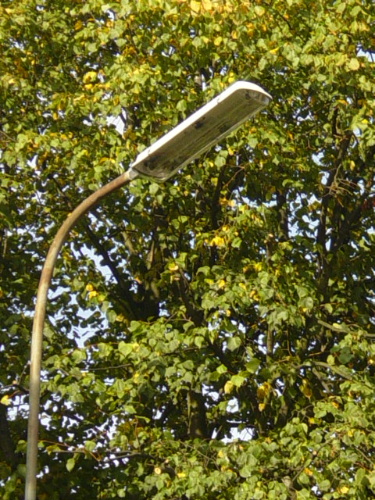 Preliminary Photographs | Integral Geared 140 W | Integral Geared 200 W | Installation and Wiring Instructions
---
CLICK HERE TO MAKE A MONETARY DONATION
© 2002 - English Street Lights Online