Low Pressure Sodium Lamp Control Gear
GEC / OSRAM
For wiring diagrams of the first two ballasts employed on this page, please click here.
Z1616 35 Watt / 55 Watt ignitor-ballast. Click here to watch a video of the lamp in my Simplex Aries 55 Watt SOX lantern being operated by such a ballast.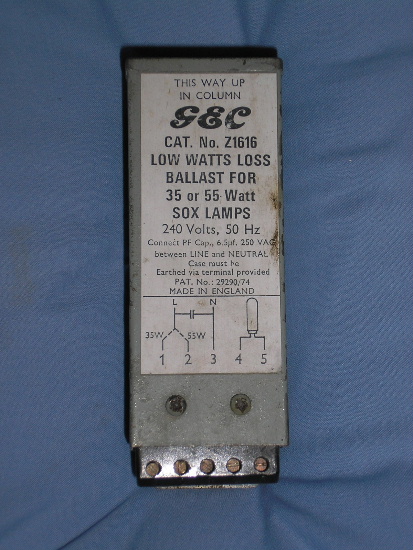 Z1619G 35 Watt ballast, with RIC Z1757X 6·5 µF capacitor (dated February 1985) and replacement Parmar ignitor - the original Z1598G ignitor was still in the column base, and can be seen below the ballast.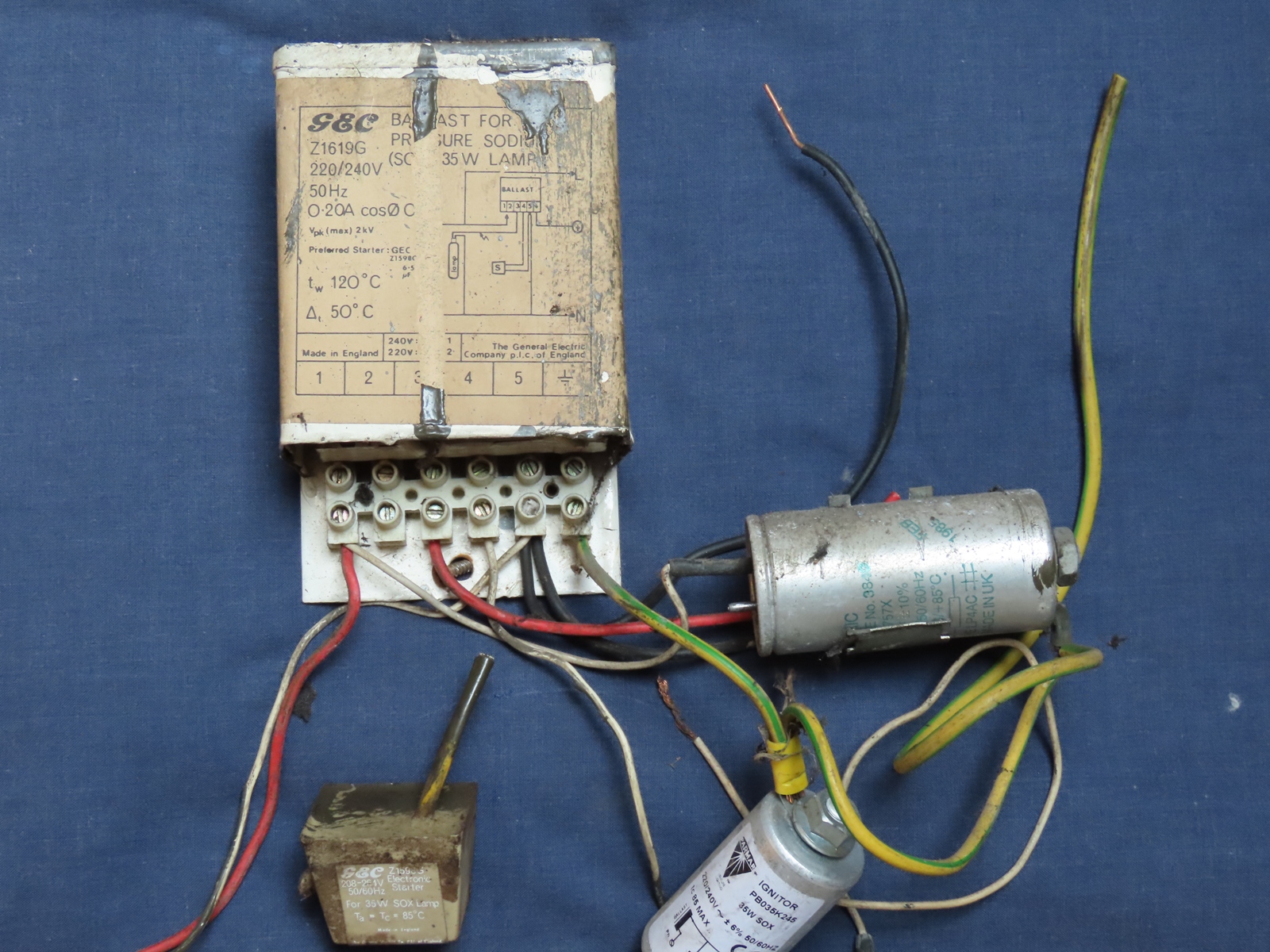 Close-up of the Z1598G ignitor.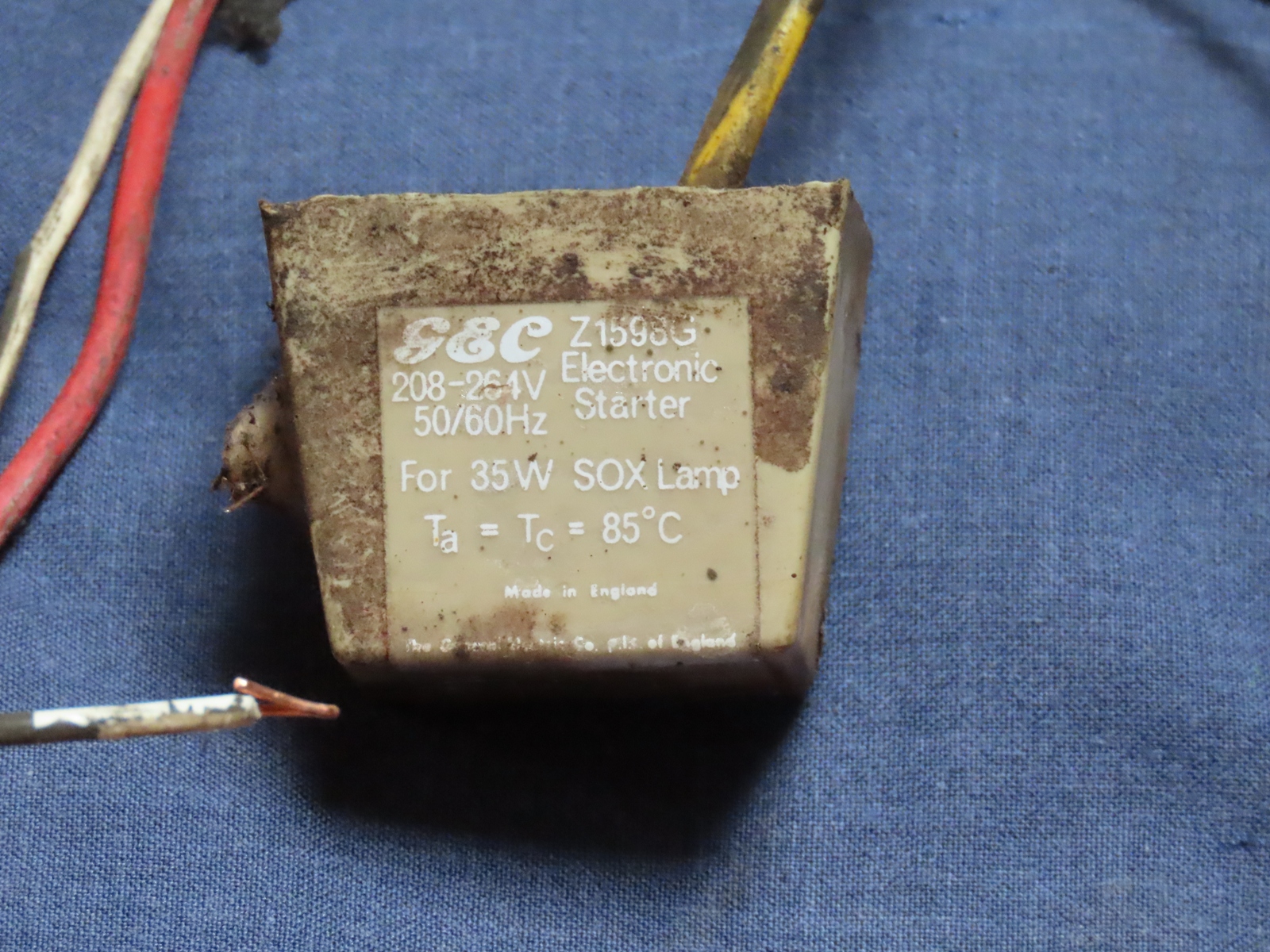 GEC Z1619P ballast for 35 Watt lamps (dating from June 1987) and OSRAM BSX55LL-P ballast for 55 Watt lamps (dating from February 1991).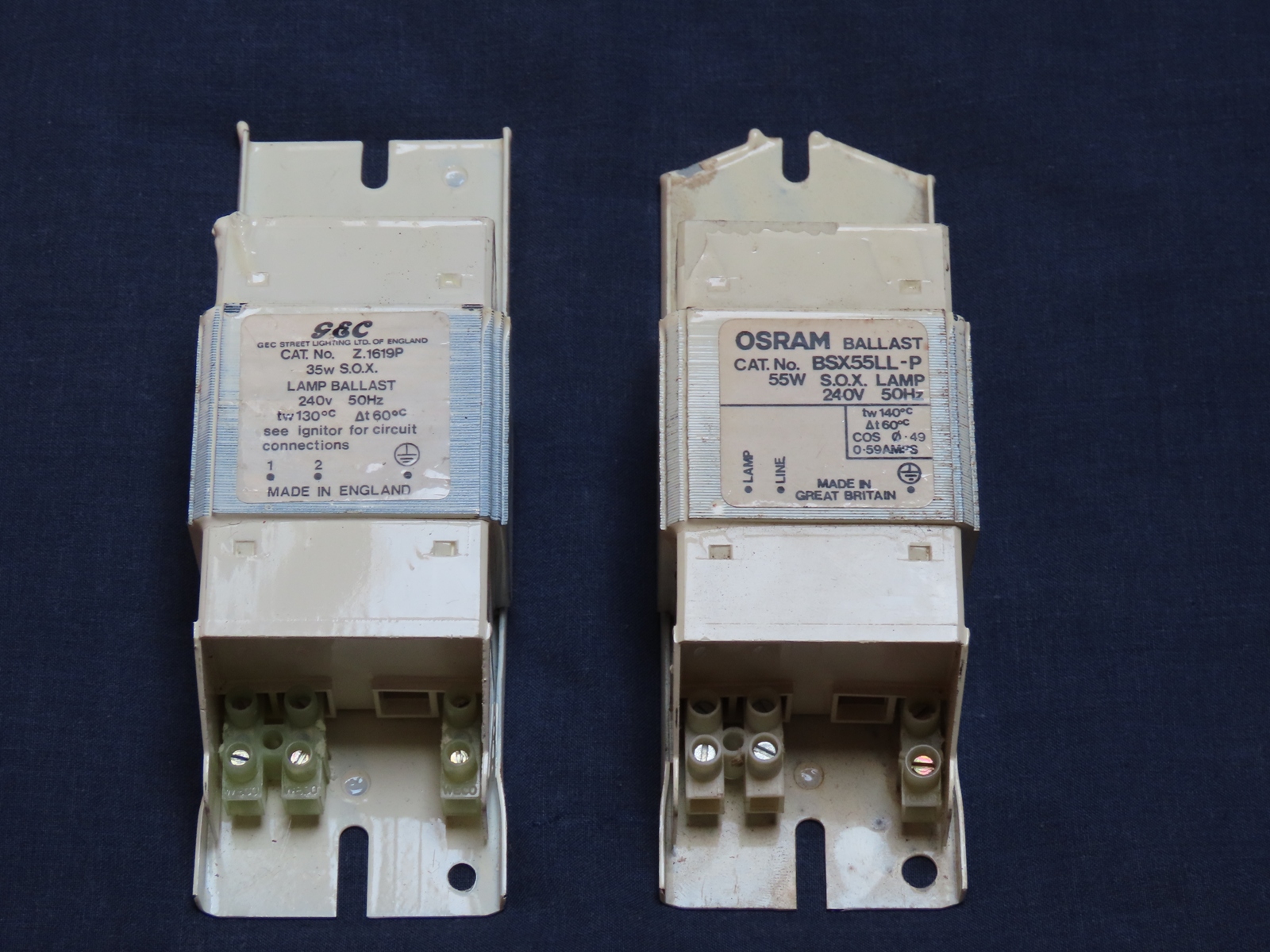 Z1633P leak transformer for 135 Watt / 180 Watt SOX lamps, from February 1982.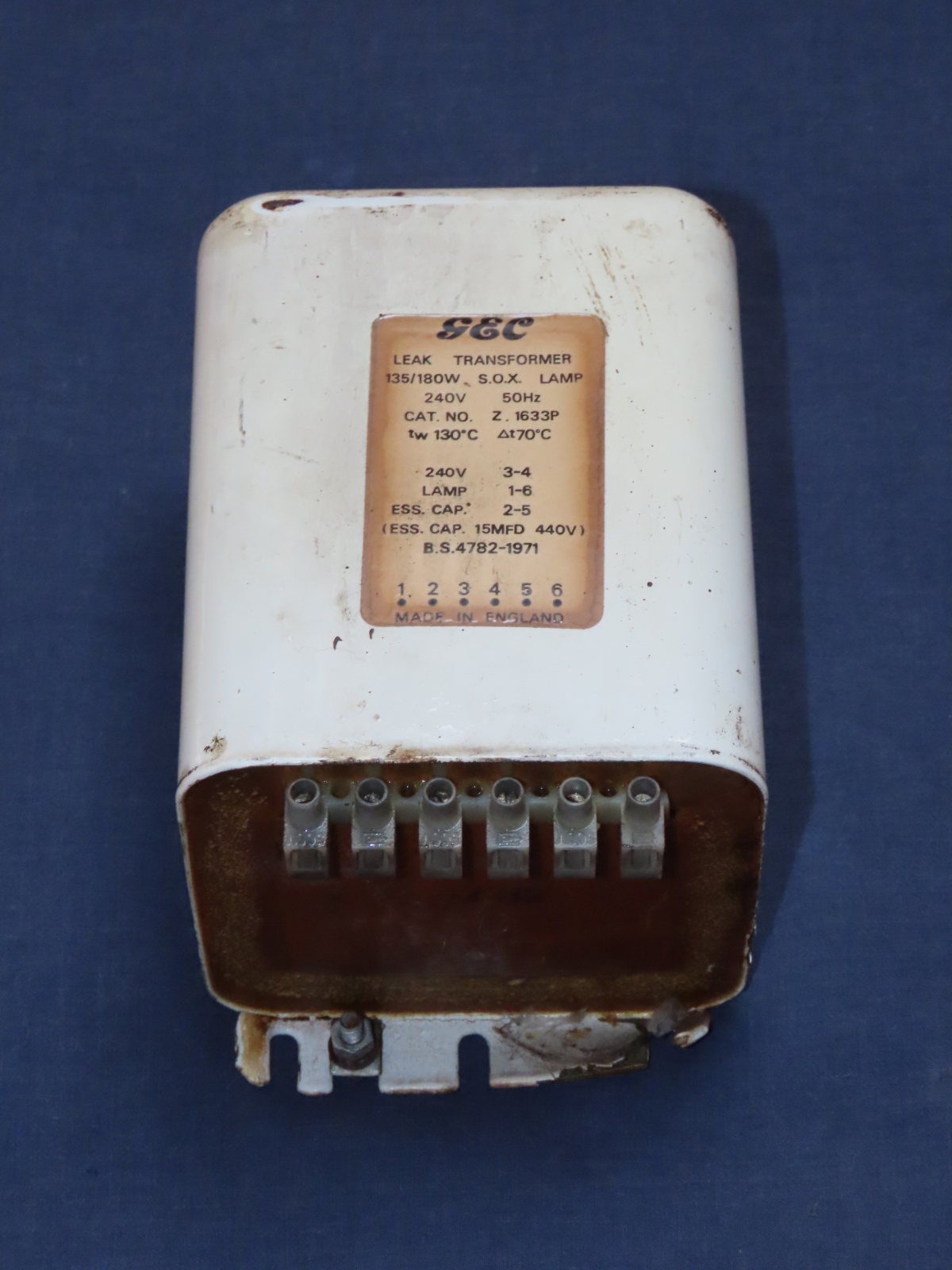 Z1634X ballast for 135 Watt / 180 Watt SOX lamps.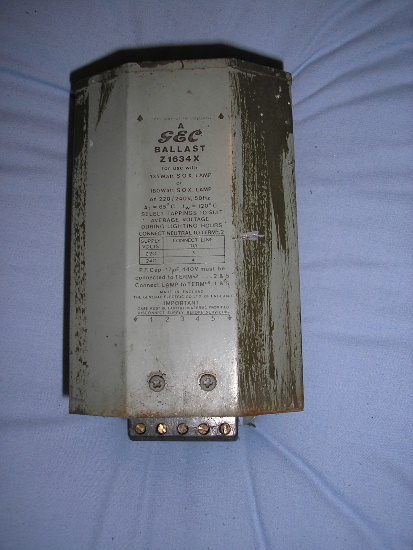 Z1736 ballast and TCC 18 µF capacitor, for 45 Watt - 85 W sodium lamps. Formerly, this control gear ran the lamp fitted in a very rare sodium ESLA lantern on the Market Place, in Chapel-en-le-Frith.
Close-up of the leak transformer's label. If the "sodium lamps" mentioned here are the original SO/H type, this will have been made no later than 1955; this being the year that the improved SOI/H lamp was introduced.
---
BACK TO LOW PRESSURE SODIUM LAMP CONTROL GEAR PAGE
CLICK HERE TO MAKE A MONETARY DONATION
© 2002 - English Street Lights Online