Chalmit Davis GR100
Lantern acquired in November 2004.
This is another lantern that was kept to be used, but in the end never was! Although there are a few GR100s around Derbyshire, there are not many that use the shallow bowl which this one does.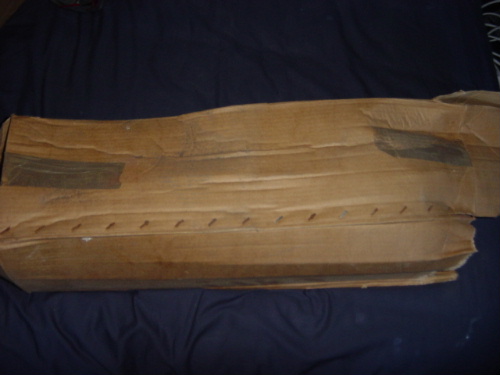 The box for this lantern had clearly seen better days - it was a bit battered looking!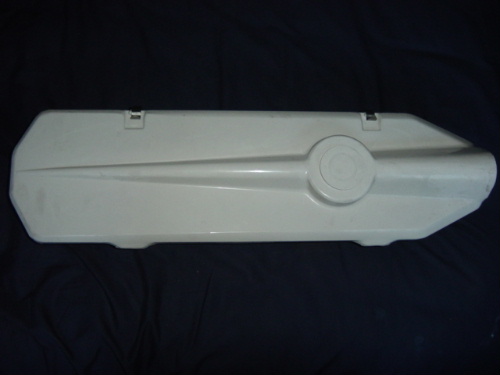 Luckily, the lantern hadn't been damaged - it was just a bit dusty. A knockout is provided to facilitate easy installation of a NEMA socket, should one be required.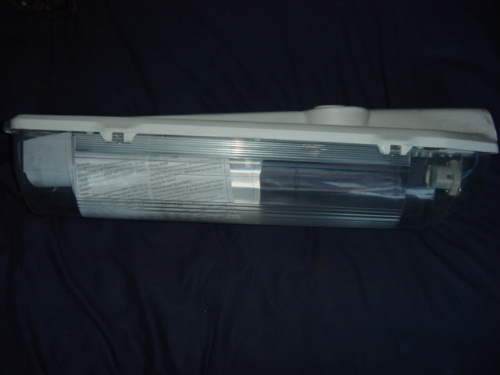 From the side, the shallow bowl can just be seen. Inside the bowl are the lantern's instructions.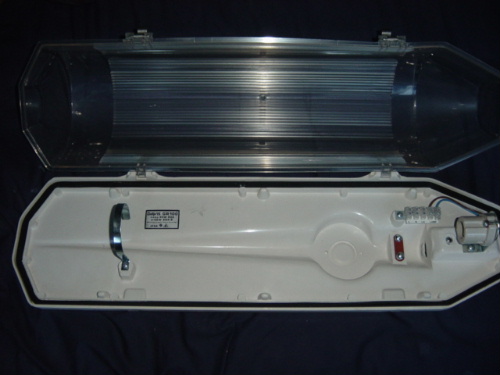 The lantern is quite a strange shape, as the canopy shows. It is probably my smallest 90 W SOX lantern.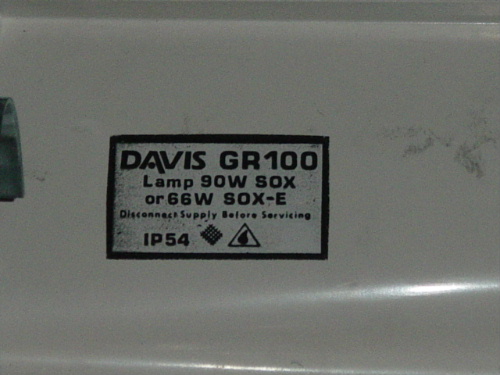 A close-up of the label, showing the two lamp types that the lantern can accommodate.
---
The lantern was mounted to an AC Ford AC872 wall bracket on Sunday, 21st August 2005. The grub screws are very short and would not grip onto the 34 mm bracket, and so I fitted an old piece of 42 mm bracket onto the end of the AC872, and the screws could now be tightened. The lantern was powered up on Saturday, 3rd September 2005 - notice how the knockout is lit up as well due to the fibreglass being thinner in this area.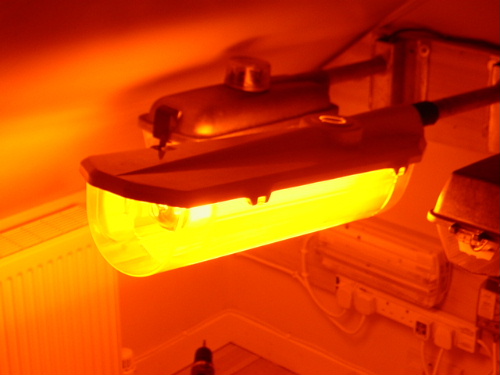 Lantern warm-up video:
---
CLICK HERE TO MAKE A MONETARY DONATION
© 2002 - English Street Lights Online