Haldo Springbak
As with the other Springbak in the Collection, this bollard has never been used - it is still encased in protective plastic film.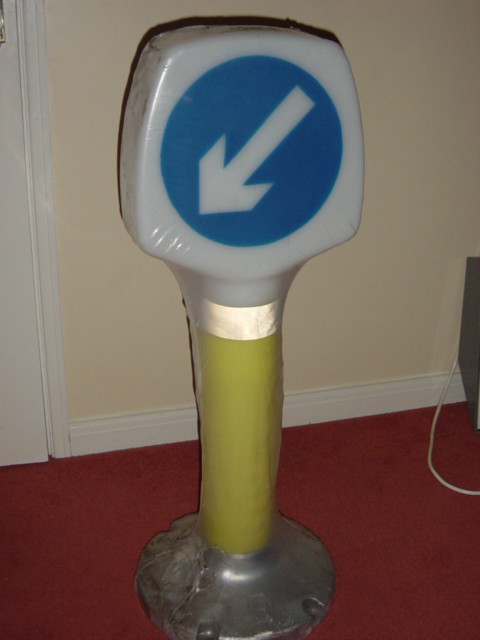 The plastic coating on this bollard can be seen here. It will be left on until I can get the bollard working, so as not to get it dusty in the meantime. The main difference between this and the other Springbak is that this example carries a 'Keep Left' sign diagram.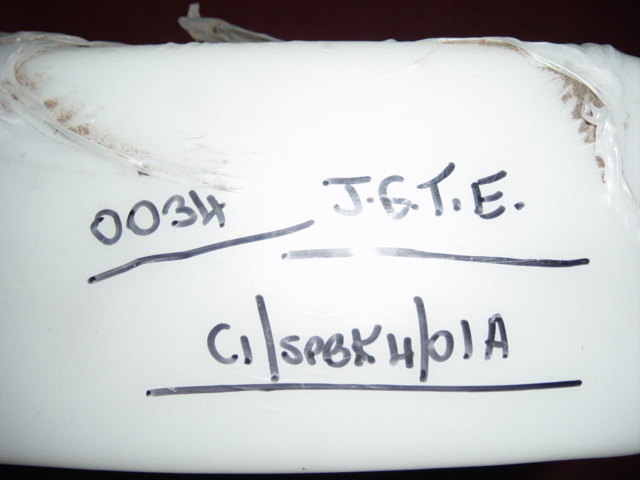 These codes were written on the top of the bollard - I can understand the 'SPBK4' code, but the others are a mystery to me.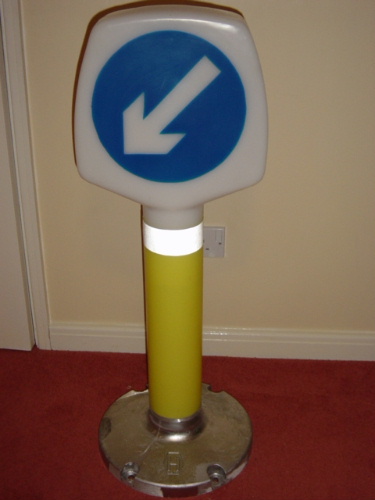 I managed to get another power lead on the 25th November 2004, so I decided to remove the plastic. As it had been melted to snugly fit the bollard, I had to cut it in sections.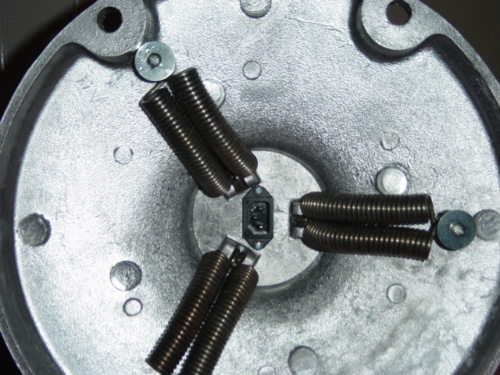 The springs on this Springbak are in a much better condition than the ones in my other one, due to the packaging covering them up. I tested them out by standing on the base and then leaning on the shell, and they do make the bollard go downwards, before springing back when the weight is removed.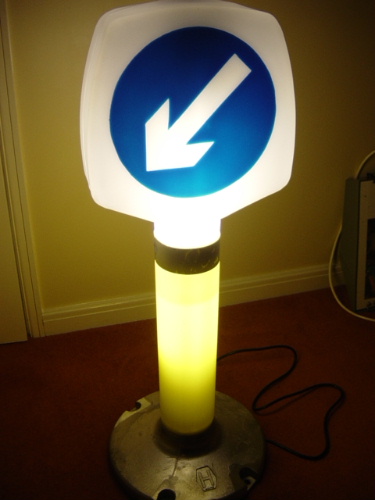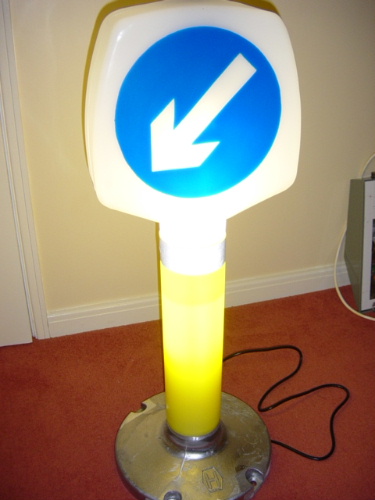 I switched on, and again, the tubes took a few seconds to light up. The graphic is well lit.
Haldo Springbak (Plain Aspect) | Unknown Keep Left Bollard
---
CLICK HERE TO MAKE A MONETARY DONATION
© 2002 - English Street Lights Online