Thorn Minipack
This Minipack is the newer (2001) version of the older Minipacks also in the Collection; little has changed in the overall design although the reflector/gear tray cover is now secured with a screw, rather than being held in place by the lampholders as it was in the earlier design. This version (as with the earlier version) does not have any form of cover over the lamp - I am not sure whether these were options with this version, although whatever the case, I doubt that the natural raffia diffuser available with the earlier version was still available when this version was produced!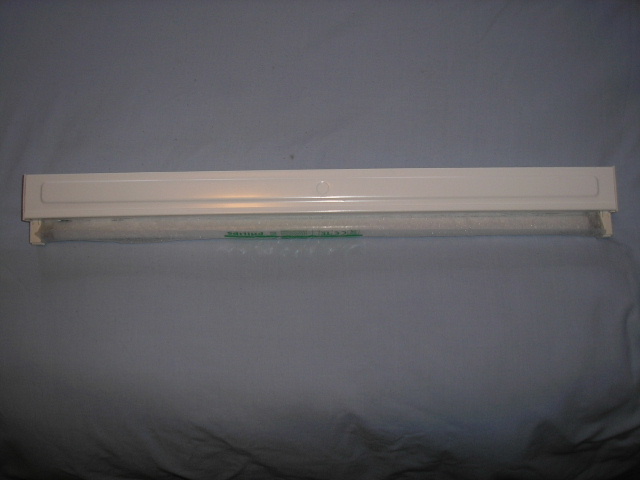 This version of the Minipack features an embossed strip on both sides of the fitting's body - earlier versions had plain sides.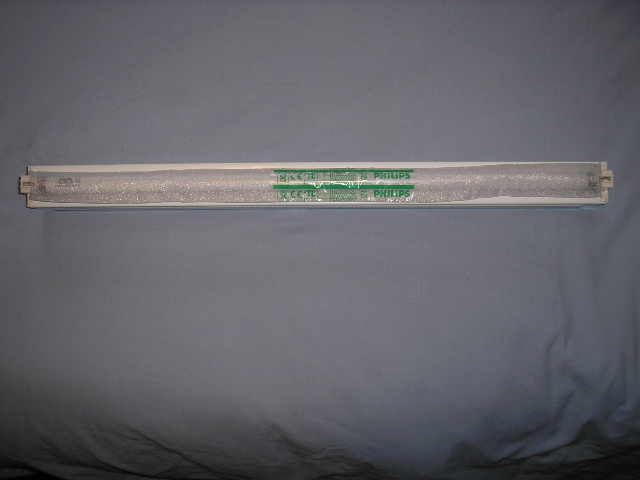 A lamp was included with this fitting; in this case, a Philips-made lamp is used.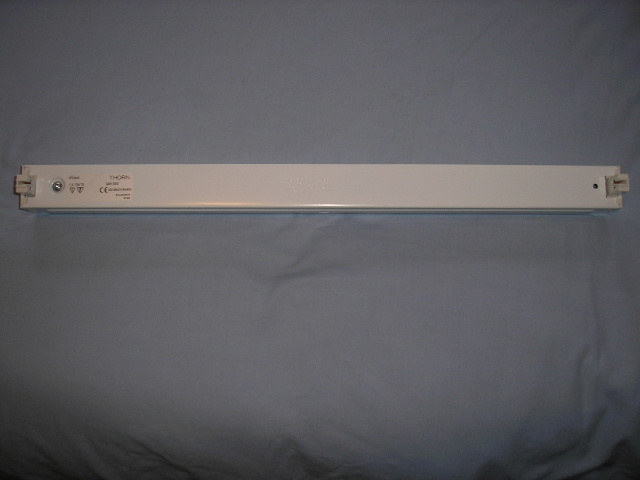 With the lamp removed, the reflector's fixing screw can be seen adjacent the identifier label.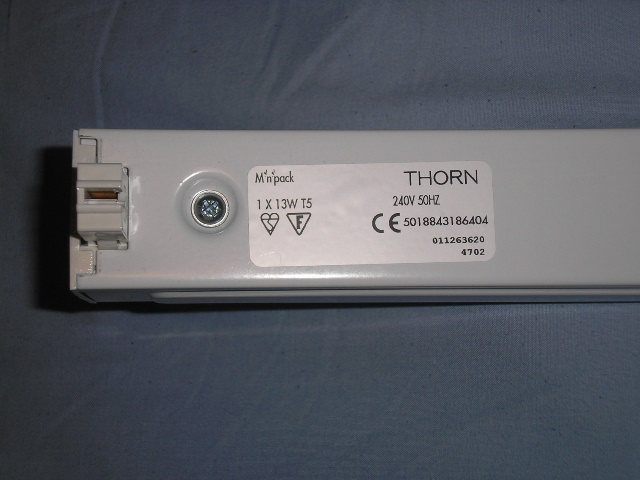 A close-up of this label reveals that the fitting is, in fact, a "M 'n' pack" - even Thorn have decided to give Text-speak a try!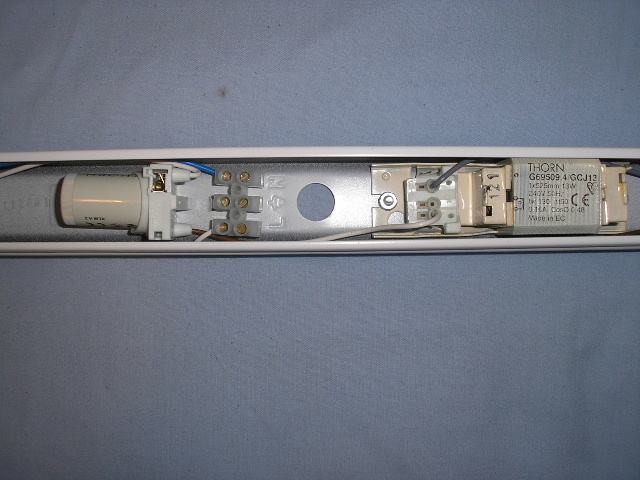 Removing the canopy reveals the (Philips-made but Thorn-branded) starter switch on the left and the (close-fitting!) Thorn G69509.4/GCJ13 ballast on the right. A capacitor is not fitted, although there is space within the box section to accommodate one. The four fixing screw holes of the earlier version have been replaced by two keyhole holes (not visible here).
---
CLICK HERE TO MAKE A MONETARY DONATION
© 2002 - English Street Lights Online