Lanzini Mix 1500
This unused (and extremely powerful!) floodlight was one of a batch of ten which were ordered for a job, but as things turned out, only seven of them were used in the end. This type of fitting is rarely, if ever, used for street lighting due to the high power consumption and is more often seen lighting private car parks and the like.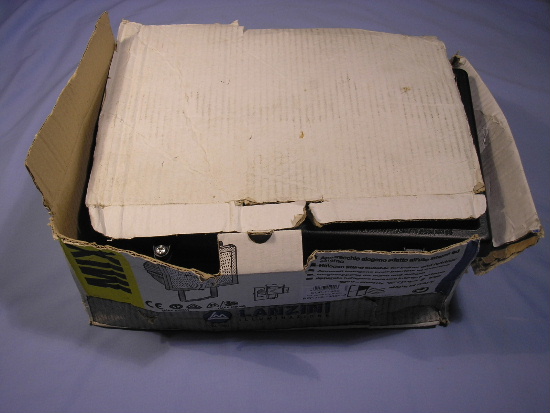 The fitting is brand new and boxed - the box has been bumped about a bit from being in a storeroom.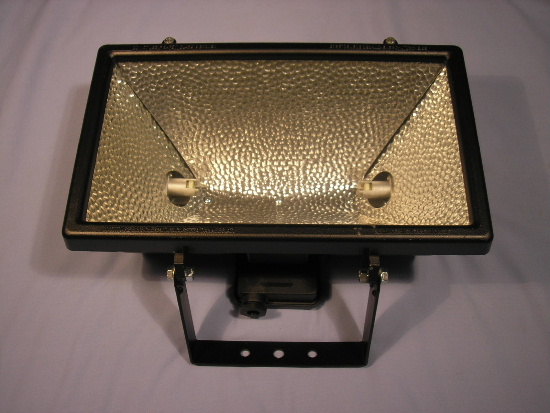 The floodlight features the usual 'bubbled' polished reflector.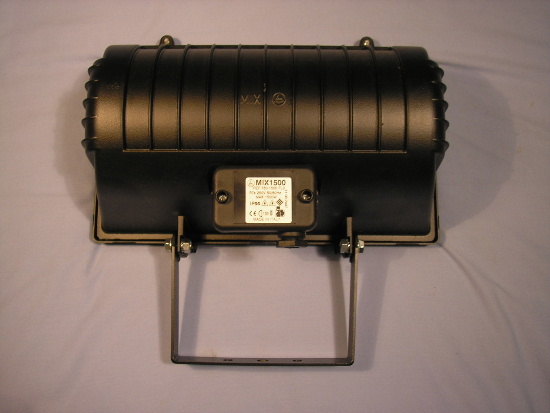 A fair-sized heat sink is incorporated into the fitting to dissipate the high temperatures produced by the lamp.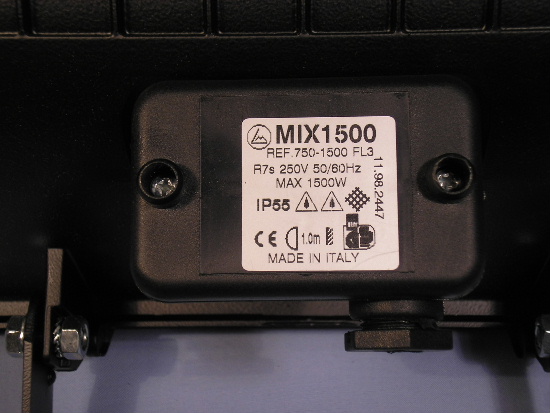 A minimum distance of a metre is required between the fitting and any objects according to the label on the connector box.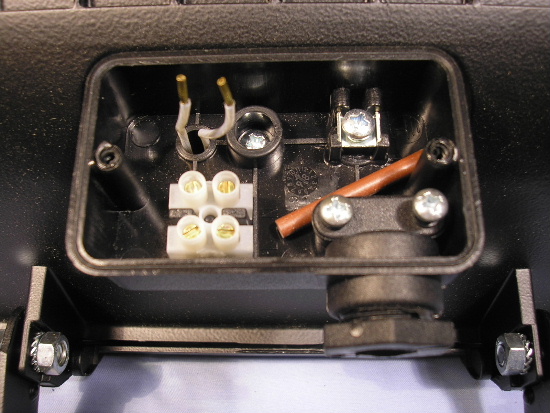 Things are fairly straightforward inside the box - a simple two-way connector block is provided for the live and neutral conductors.
---
CLICK HERE TO MAKE A MONETARY DONATION
© 2002 - English Street Lights Online