Thorn Areaflood
This floodlight came from the forecourt of a now-demolished filling station at the junction of Great Northern Road and Uttoxeter New Road in Derby City Centre. It was mounted post-top on a 5 m tubular steel column on the site. I will always have fond memories of this particular filling station as I was once in a car which happened to be using the station's on-site automatic washer in rather cold weather...as things turned out, the weather was cold enough to cause the mechanism to freeze up mid-wash; effectively trapping the car inside! Eventually an attendant managed to gain access to the device's manual override mechanism and was able to free the marooned vehicle. I quite enjoyed the drama...so this floodlight will be a good reminder of that day! I don't think we ever used that particular car wash again after that! The Areaflood can still be found in many filling stations across the country; running mercury, high pressure sodium and metal halide.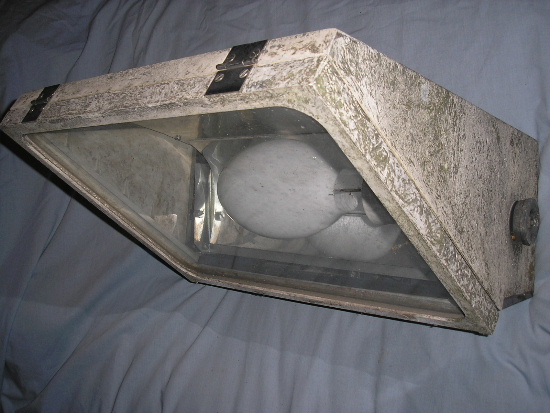 The outer casing of the Areaflood is made of GRP, which after 27 years of outdoor use (an internal test date gives 1981 as the year of manufacture - the year Thorn brought out a SON-T option for the Areaflood), is a little weathered.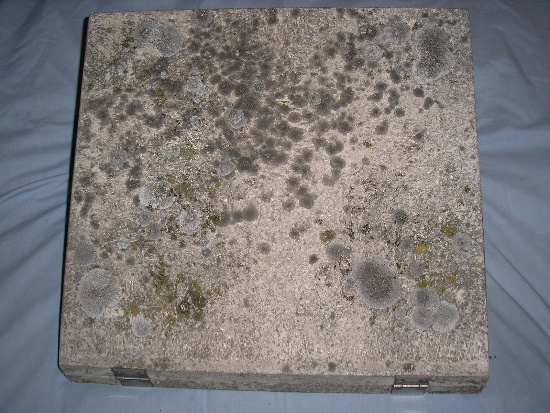 A variety of different types of lichen has developed on top of the fitting.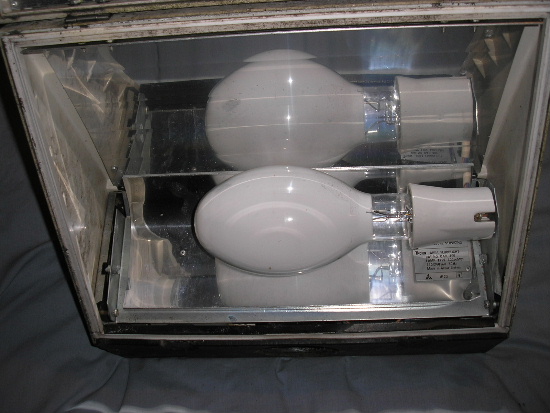 Access to the lamp is gained by undoing a couple of plastic screws on the glass cover. The floodlight is only rated to IP23, and doesn't appear to have any specific protection with regard to it being used in explosive environments, such as filling stations! The post-top spigot can just be seen underneath the floodlight.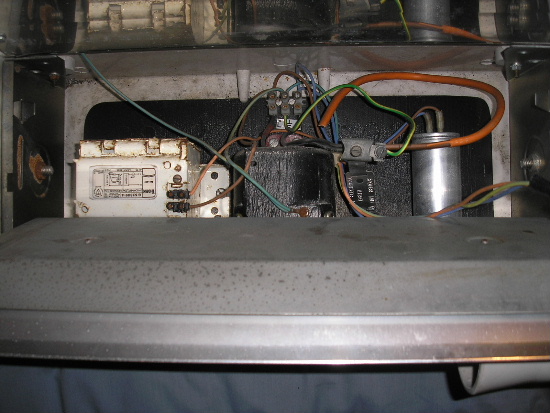 The gear is positioned behind the bottom section of the reflector. The supply cable is of the mineral-insulated type - this cable has excellent fire resistance and is normally used for fire alarm and emergency lighting circuits.
---
CLICK HERE TO MAKE A MONETARY DONATION
© 2002 - English Street Lights Online