103e. Off Wood Street North, Alfreton. Around the corner for the previous Survivor, and attached to the building housing the TT Fixings company, is an angled bracket supporting an Atlas Alpha 7 lantern. This particular example is of the type with the lamp control gear installed remotely; thus, if a discharge lamp is employed in the lantern, the control gear may be installed within the building itself, although as this is a privately-owned installation, a lamp that does not require control gear for it to run (for example, tungsten filament), may be fitted instead. The later Thorn Alpha 7 was available with the control gear situated within the lantern as an option, though the remote-geared version continued to be produced.
The bracket is positioned on one of the apexes of the building.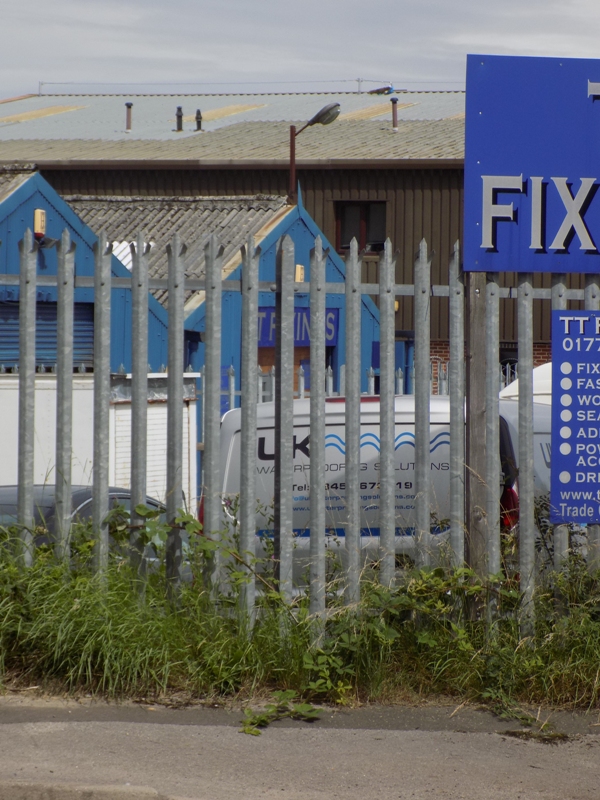 The Alpha 7 sports a glass refractor bowl.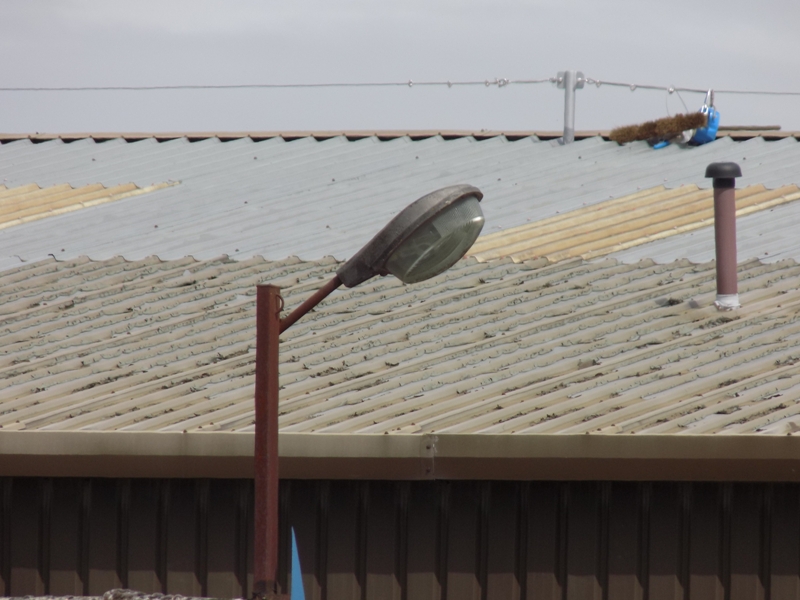 ---
CLICK HERE TO MAKE A MONETARY DONATION
© 2002 - English Street Lights Online