112E. Long Furlong, Stone, Aylesbury, Buckinghamshire. Installed along the length of this short cul-de-sac are several Stanton 10 concrete columns supporting GEC Z5714 lanterns (the 80 / 125 Watt Mercury Vapour (MBF) version of the Z5713 style of lantern). All of the lanterns have the characteristic strong discolouration to their polycarbonate bowls that is common to lanterns that have run MBF lamps, and yet, remain in nightly service at the time of writing in March 2022.
The first column is seen near the Oxford Road junction.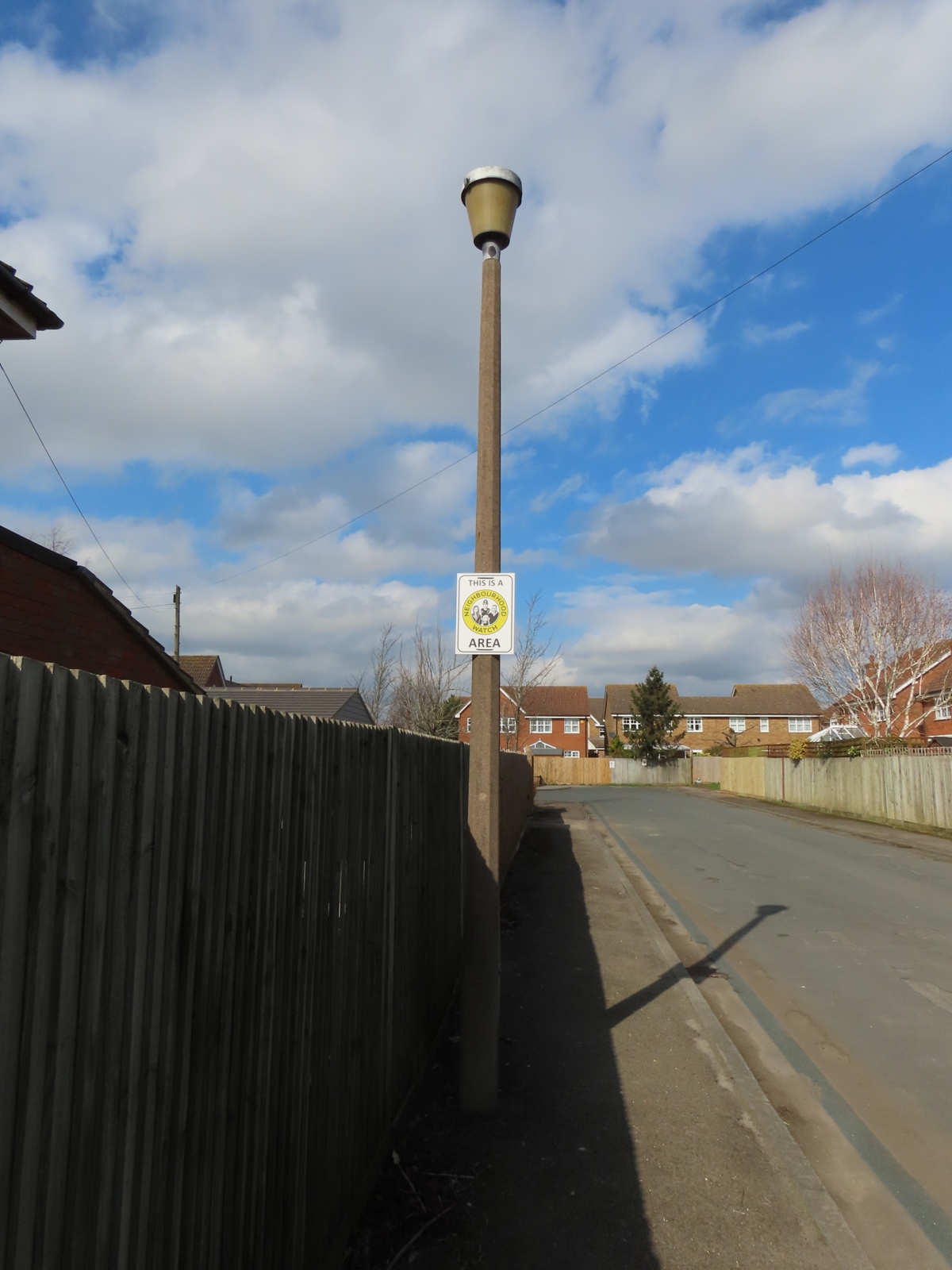 Although not visible here, a Royce Thompson photocell is installed on the lantern's canopy.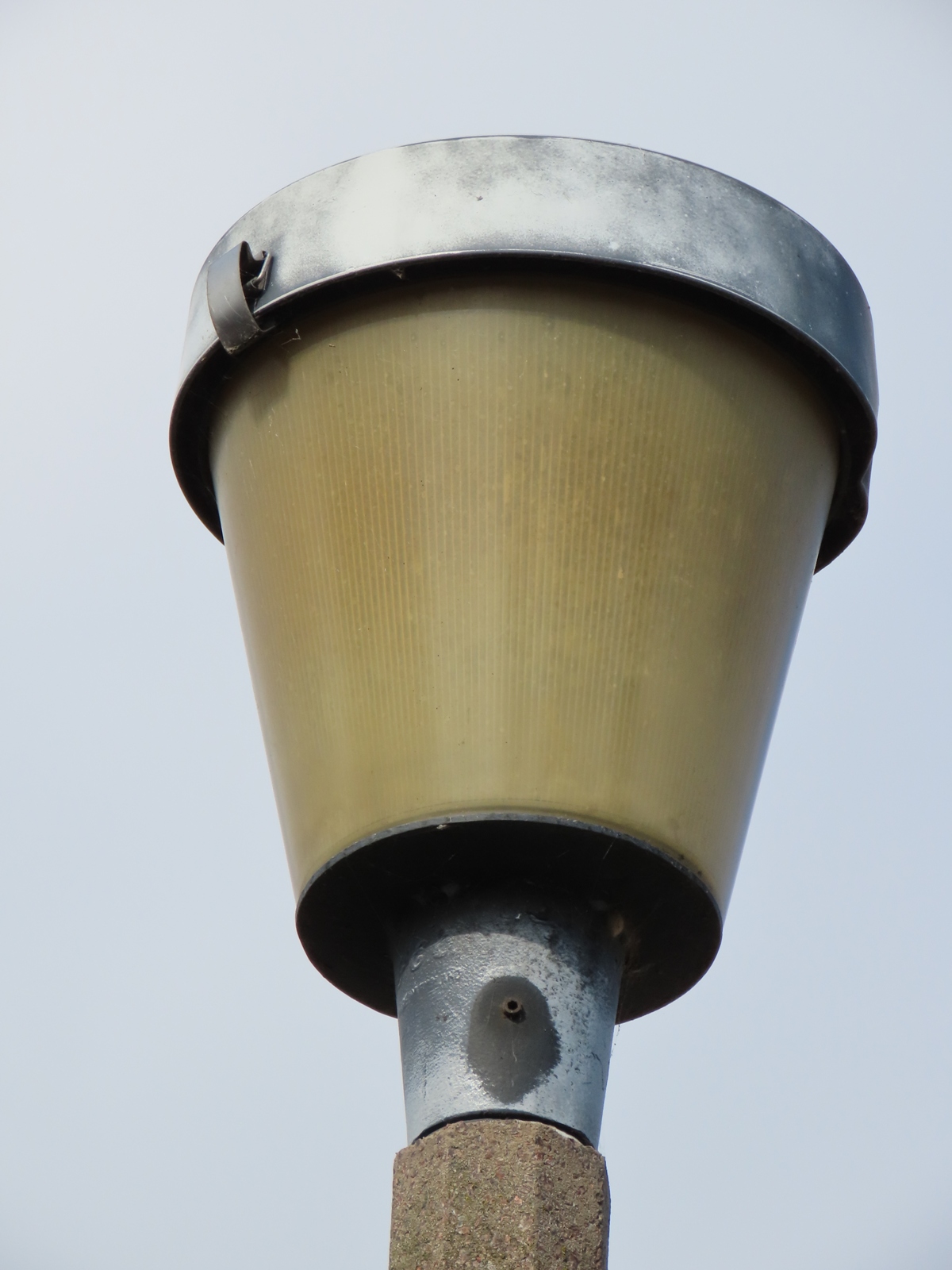 Around the other side of the lantern, a large crack extends the full height of the bowl, and an airgun pellet is located nearby.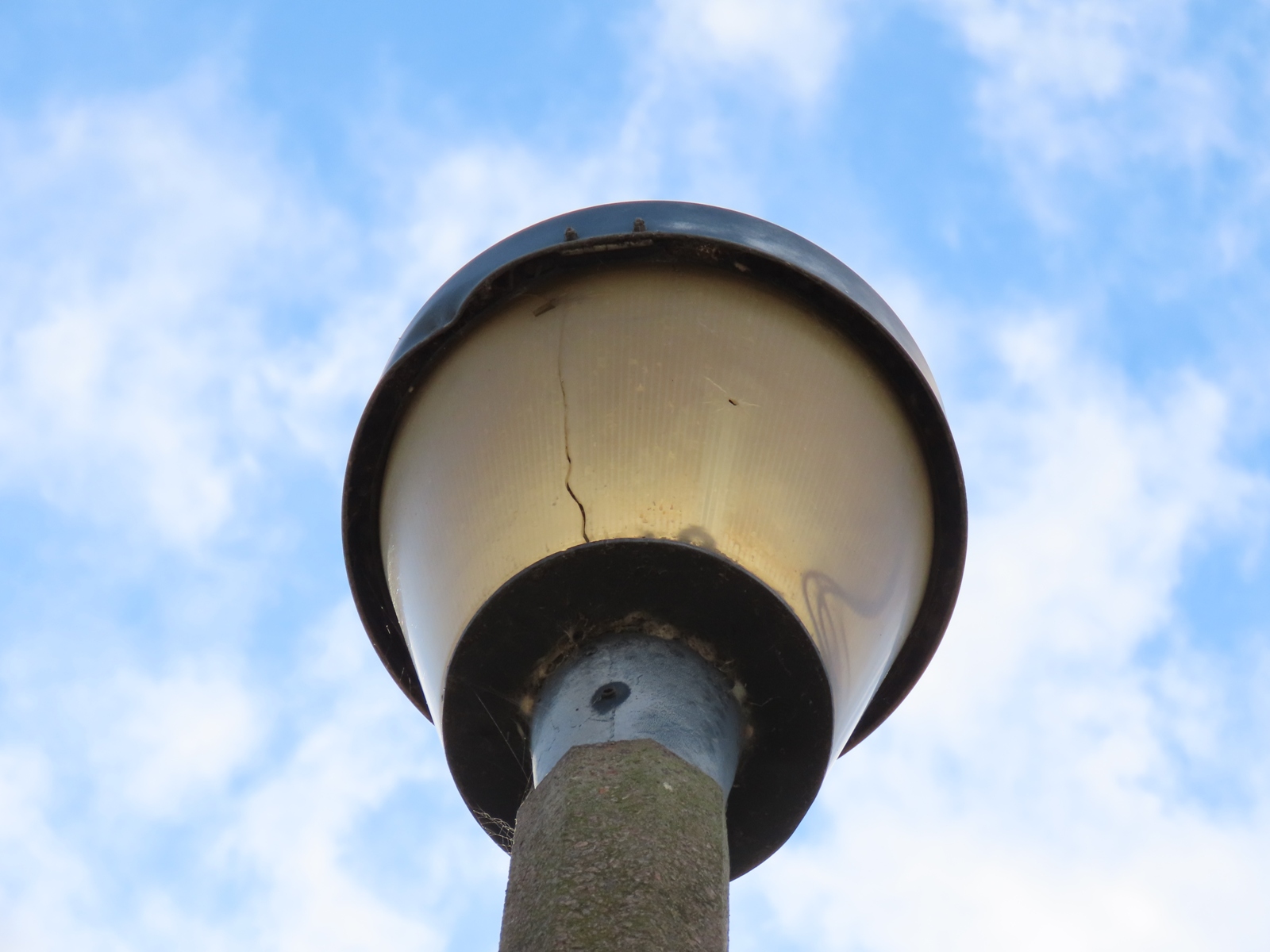 This column is on a footpath that links Long Furlong back to Oxford Road. As no vehicular access is possible, I am surprised that this example hasn't been replaced with a mid-hinged column, as the only access to the lantern would be by using a ladder, which modern Health & Safety requirements frown upon.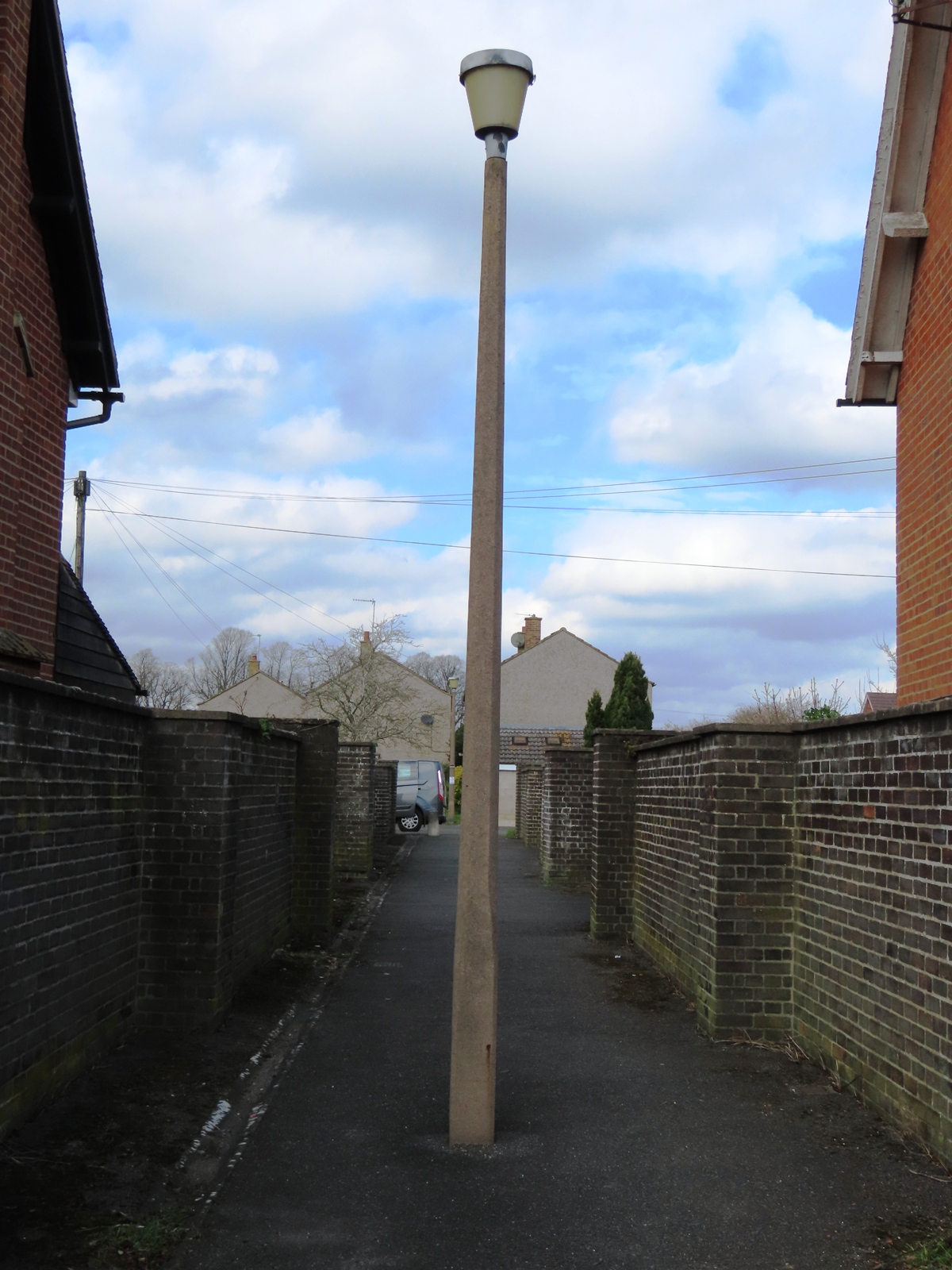 Much of lantern's original black powder coat finish has worn away, exposing the aluminium beneath.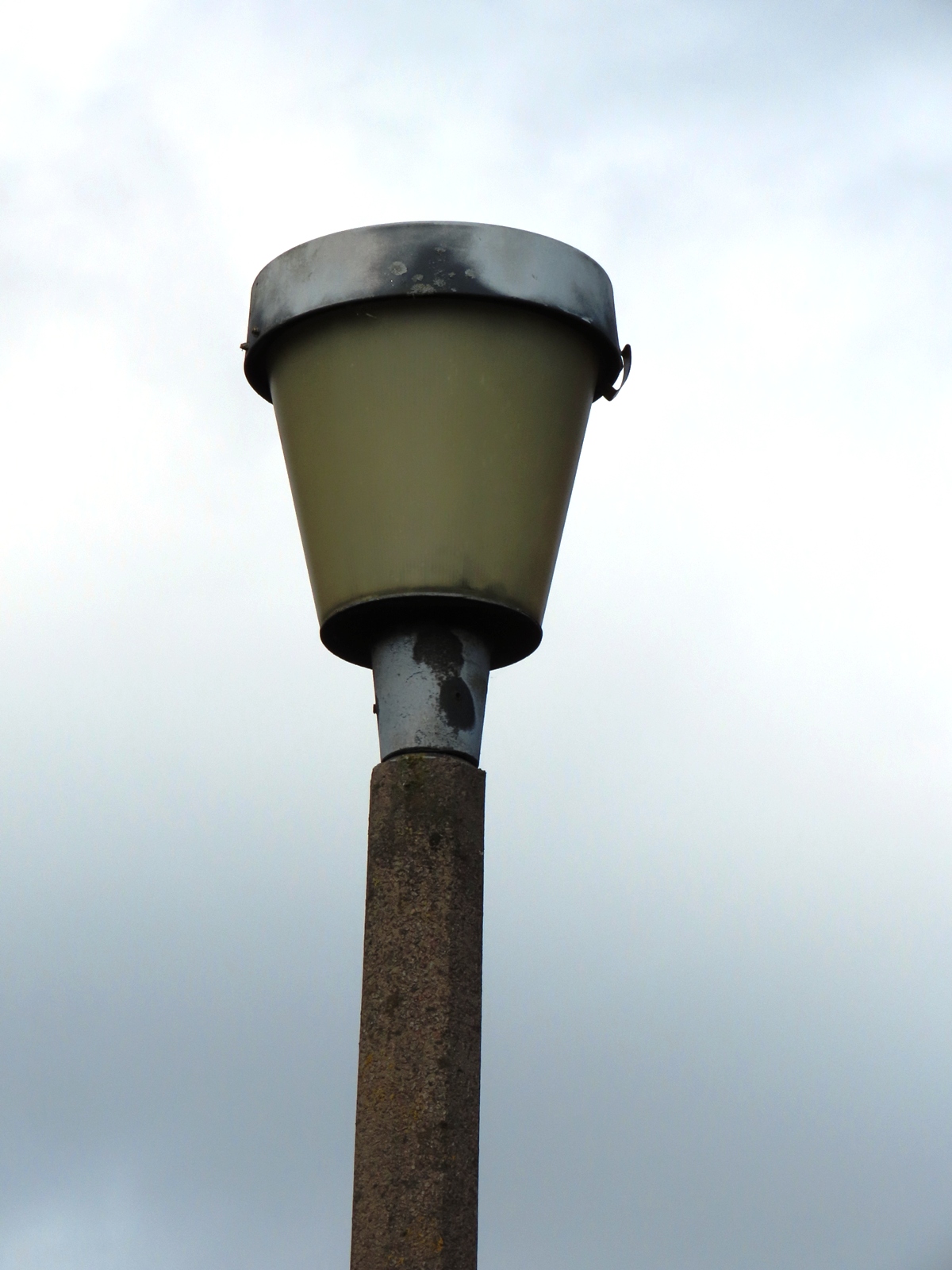 At the end of the footpath is this column - a small solar-powered path light has been attached to the column, suggesting that the lantern might be a little on the dim side at night these days!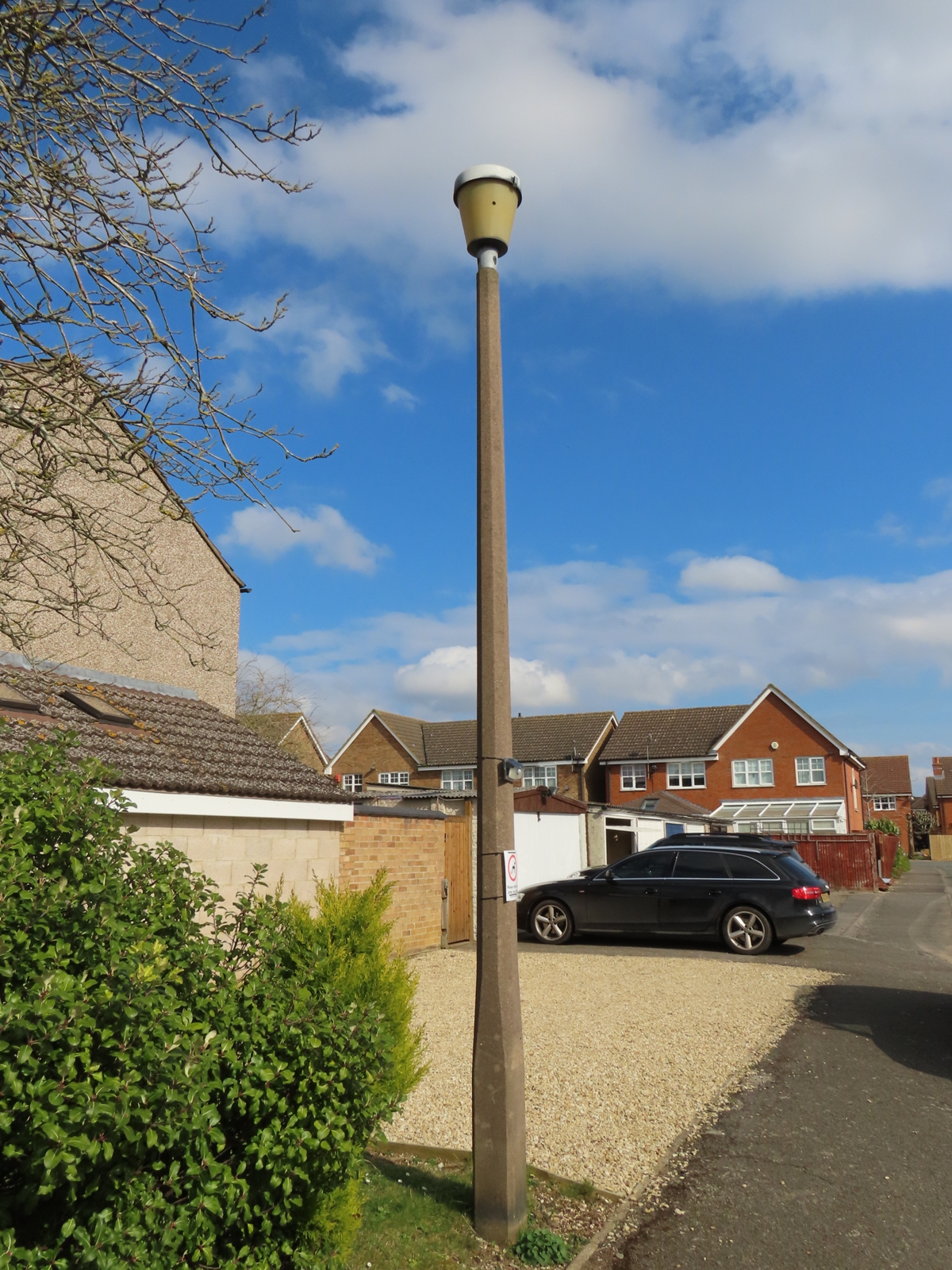 This example also shows signs of damage to the bowl.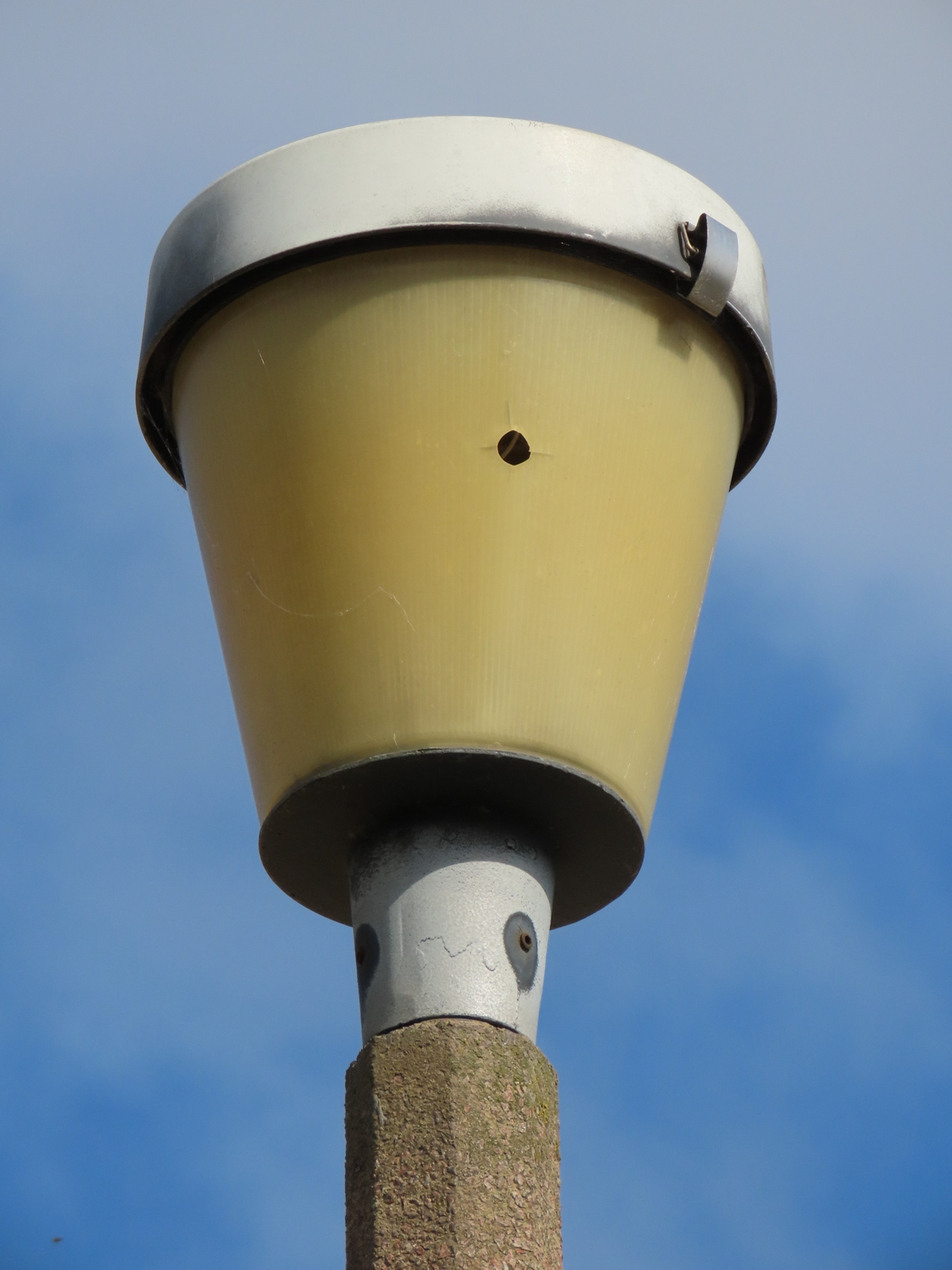 The final column is installed on a communal grassed area at the end of the road.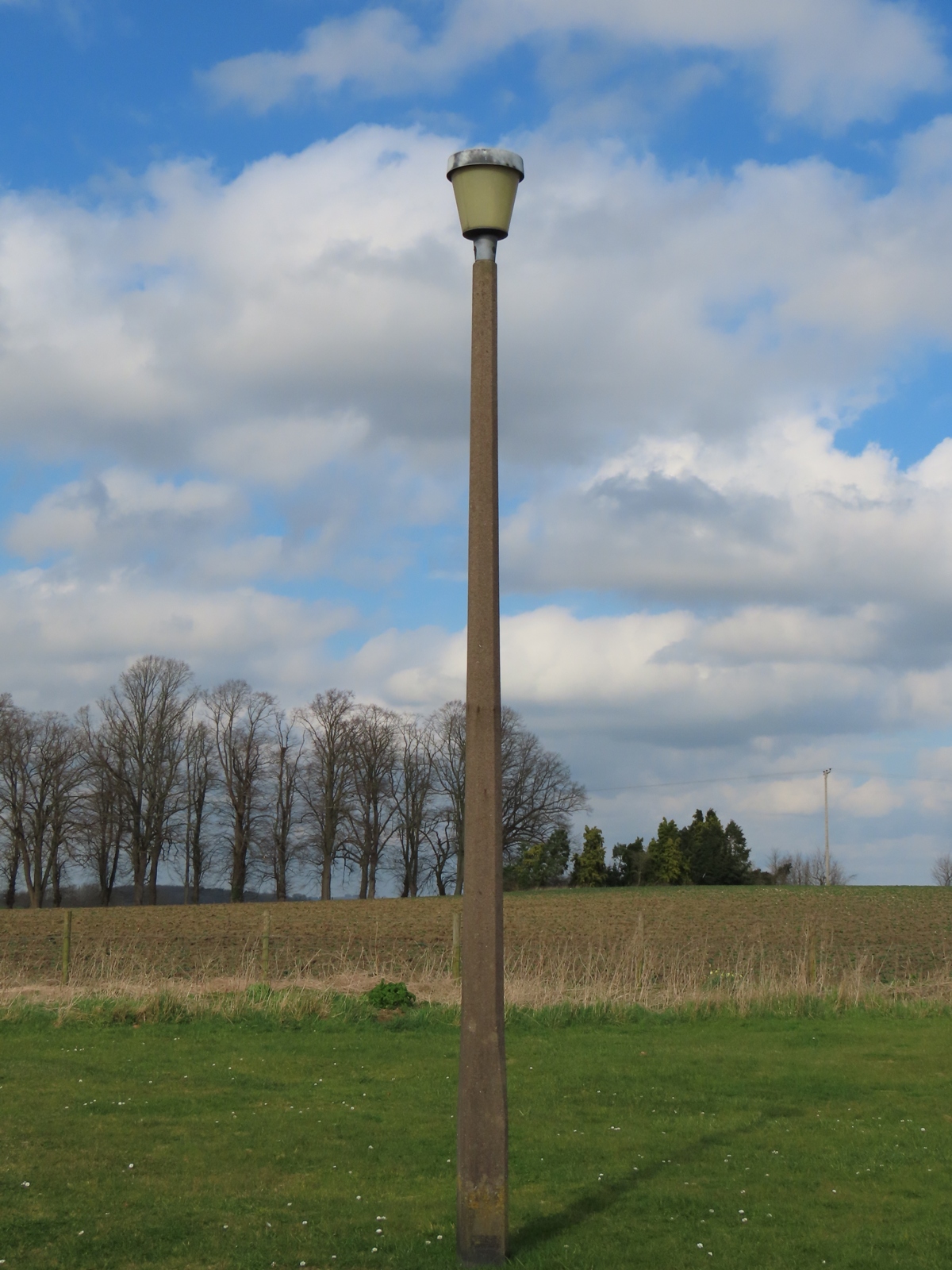 The Z5714s could be replacement lanterns, as the adjacent Darvill Road had a Z5670 installed on its column (although, at the time of photographing, only the base casting of this lantern remained), and the Stanton 10 column pre-dates the release of the Z5714 design.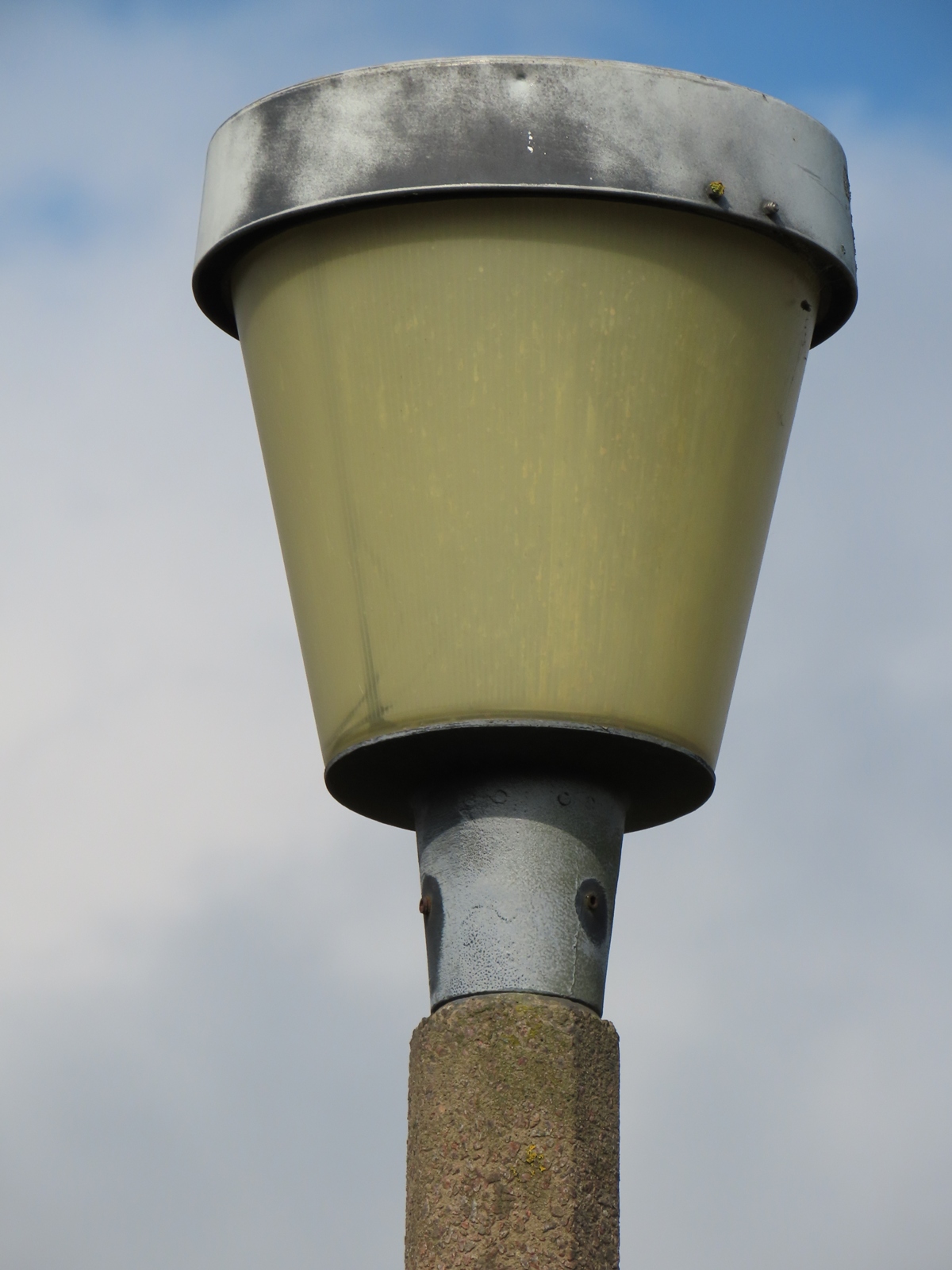 ---
CLICK HERE TO MAKE A MONETARY DONATION
© 2002 - English Street Lights Online