112D. Cromhamstone (and adjacent roads), Stone, Aylesbury, Buckinghamshire. With thanks to fellow collector Brian Randall for informing me of these Survivors. Installed throughout this estate are a number of CU Phosco 'Precinct' 5 m tubular aluminium columns with 'Type 3' top-entry brackets, supporting Thorn Beta Four lanterns. These installations are likely to date to when the estate was built, which appears to be the early 1980s. The Beta 4s are in good condition, with their bowls still being relatively clear, despite all running 80 Watt Mercury Vapour (MBF) lamps, right into 2022.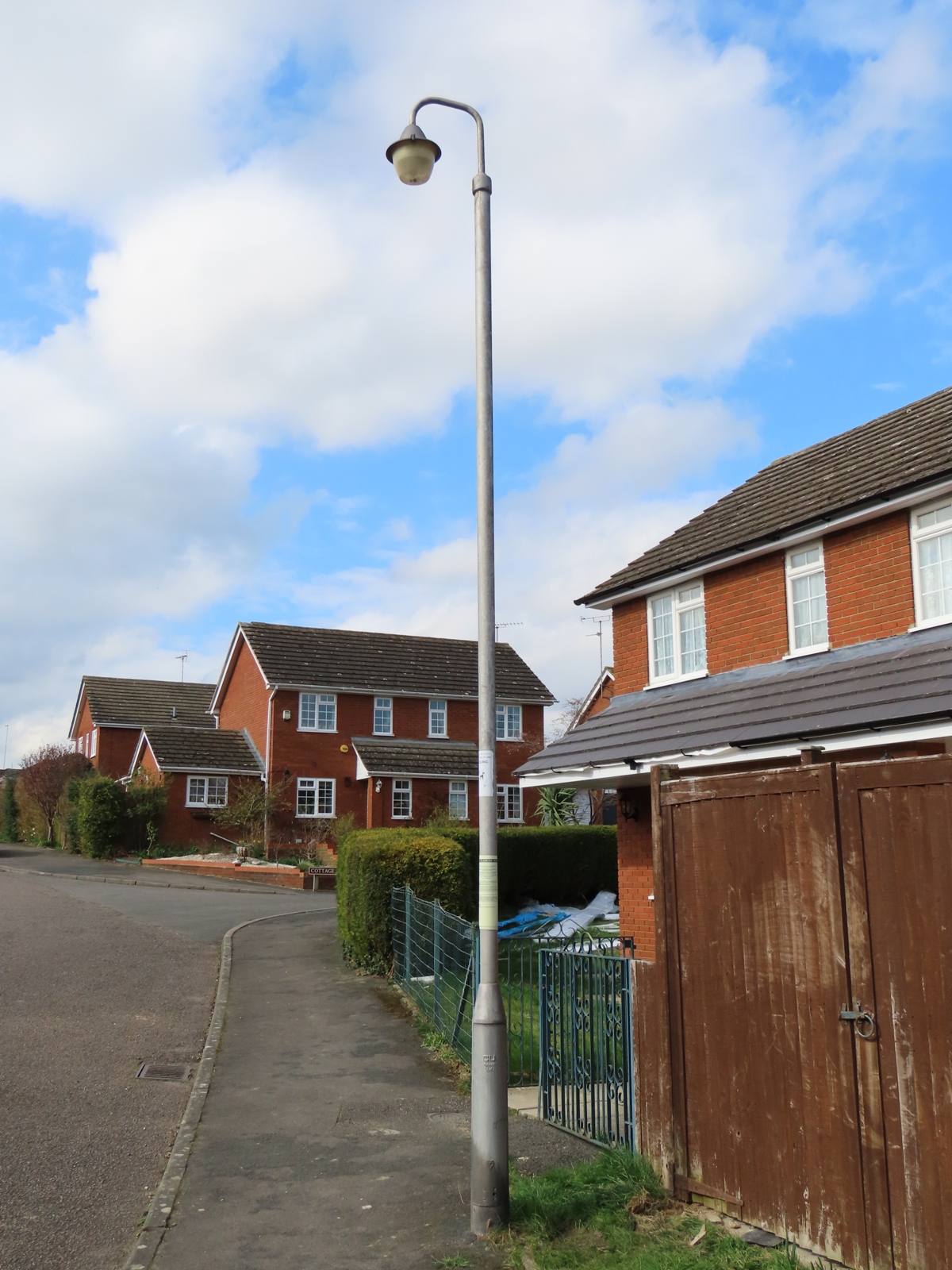 The brackets are similar in appearance to Thorn's own 'Type 2' bracket, confusingly!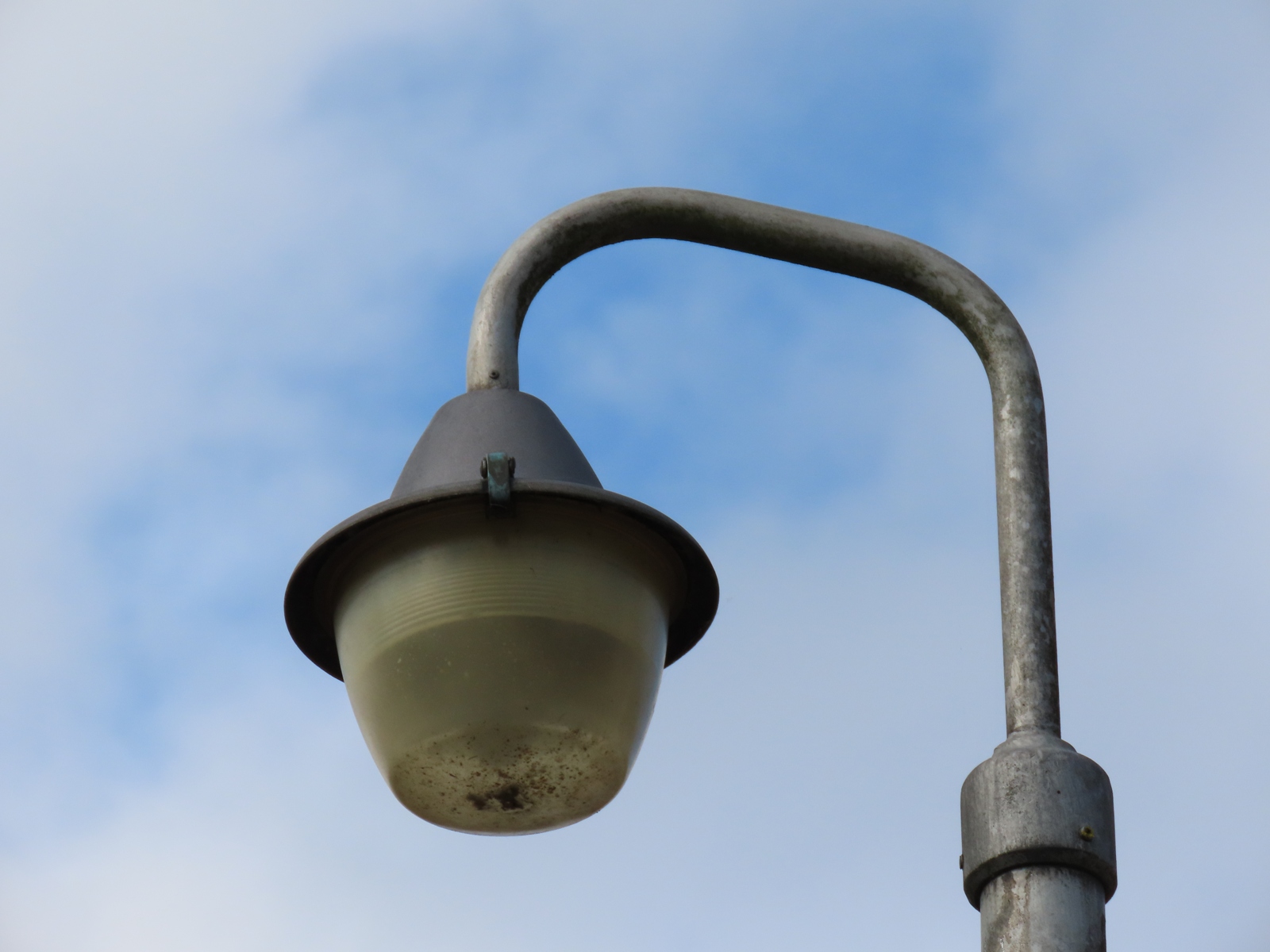 The columns employ the familiar 'drop latch' lock that was common to many CU columns in the past.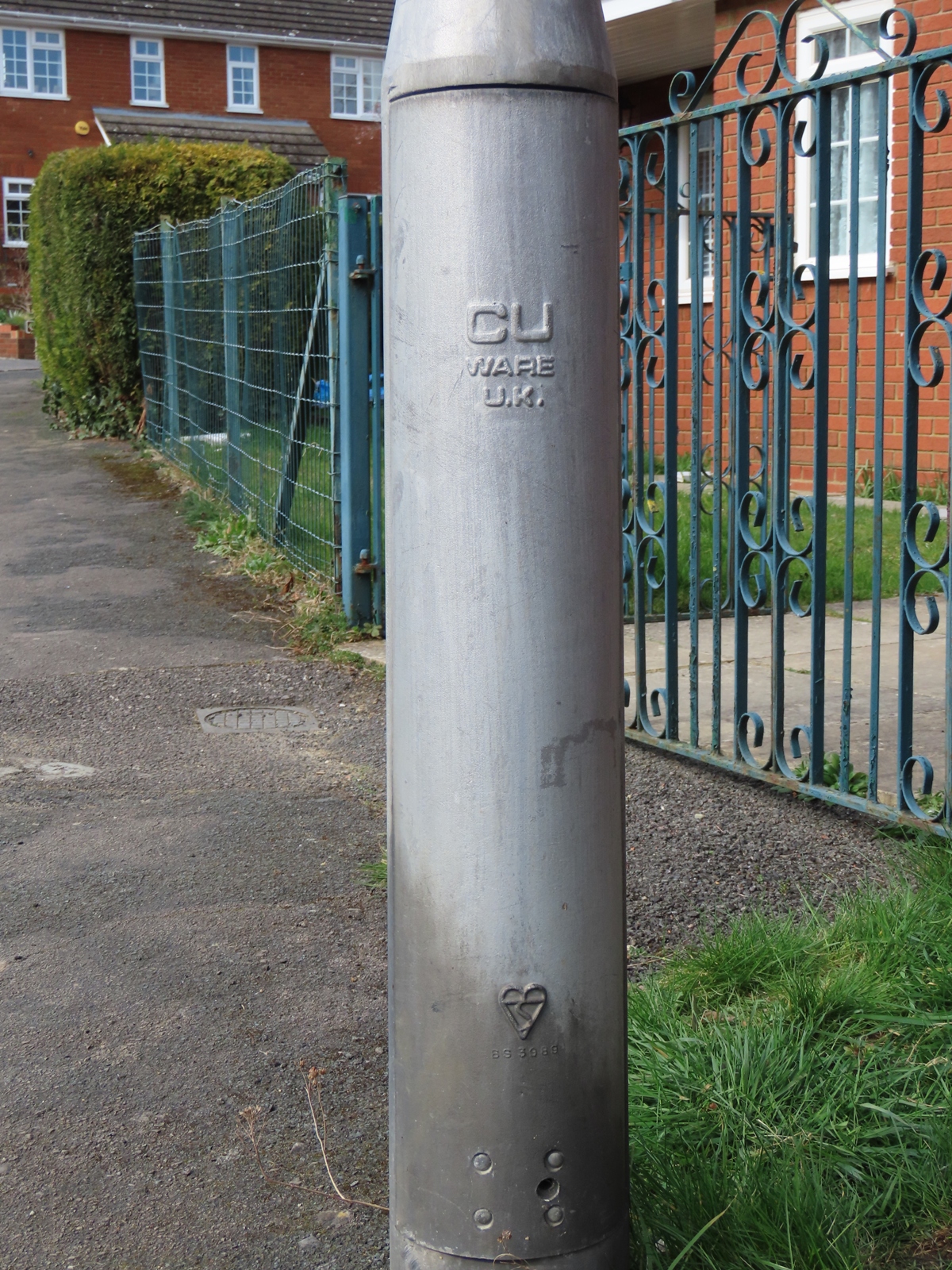 Being aluminium, the columns retain a relatively 'new' appearance.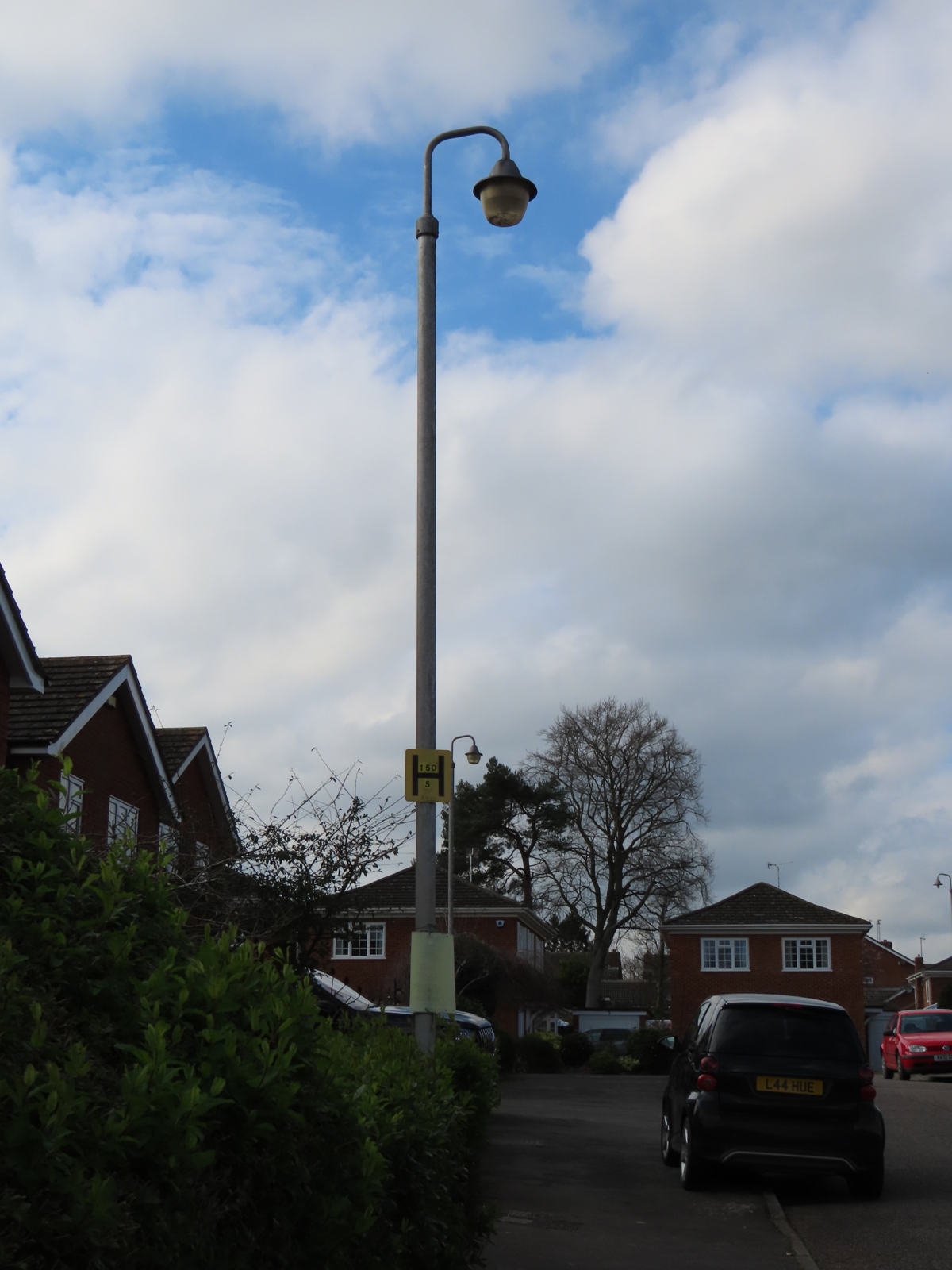 No visible photocell control exists on any of the lanterns, implying that they could be run on time switch control, or be group-controlled.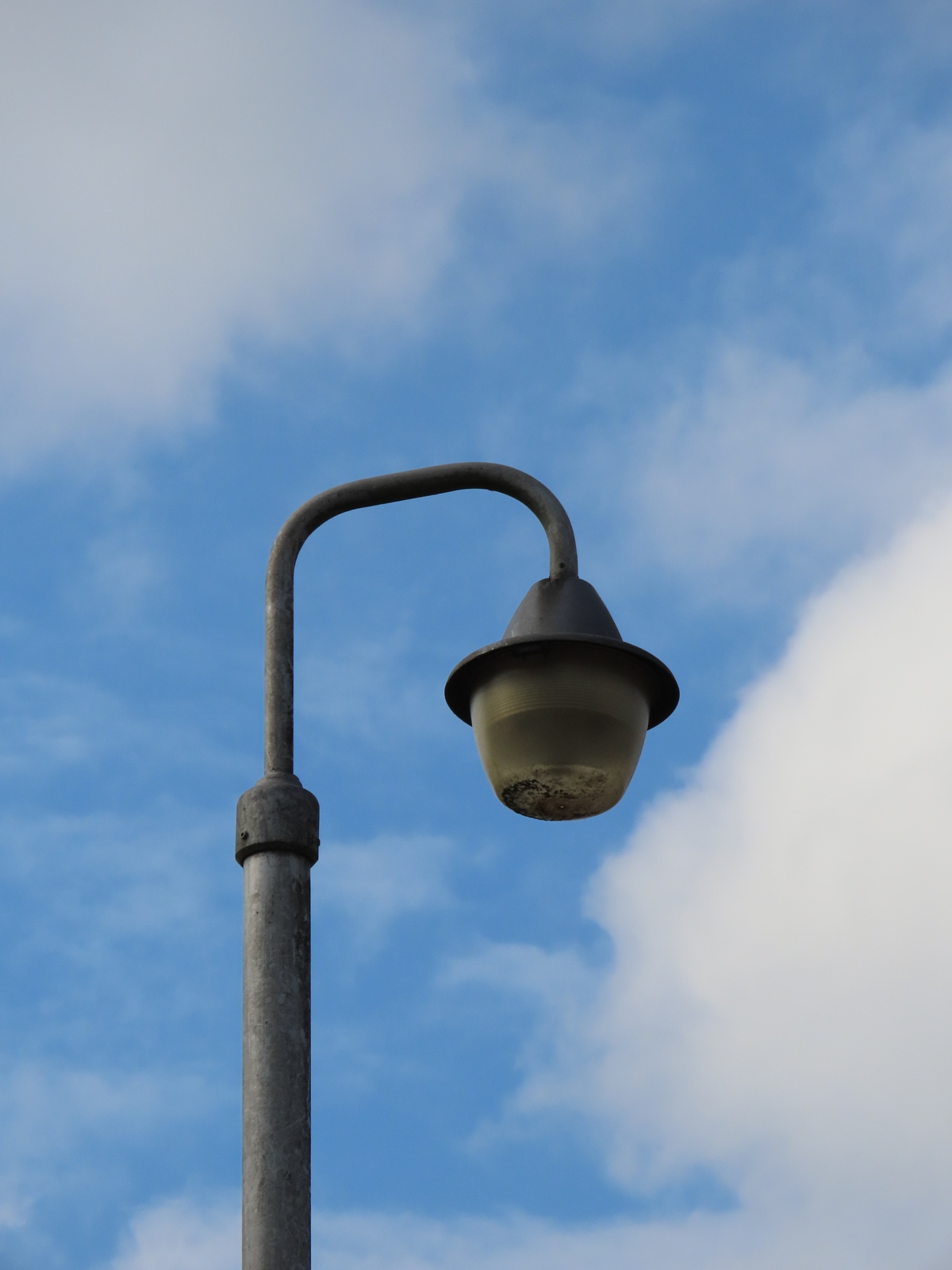 With the brackets only having an outreach of 343 mm, each installation is rather compact.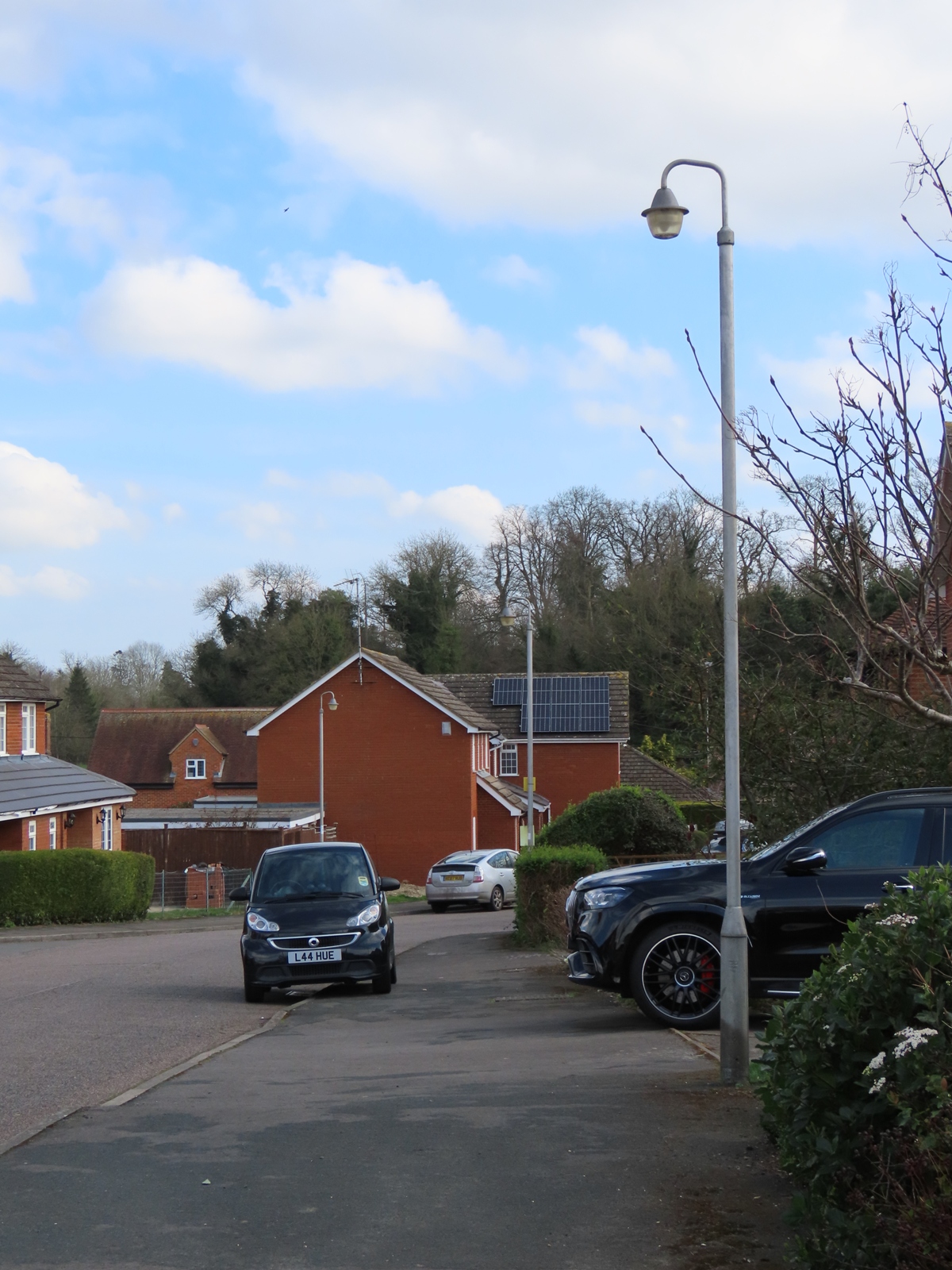 Unlike my own Beta 4, which features an asymmetrical refractor bowl, these examples provide symmetrical distribution.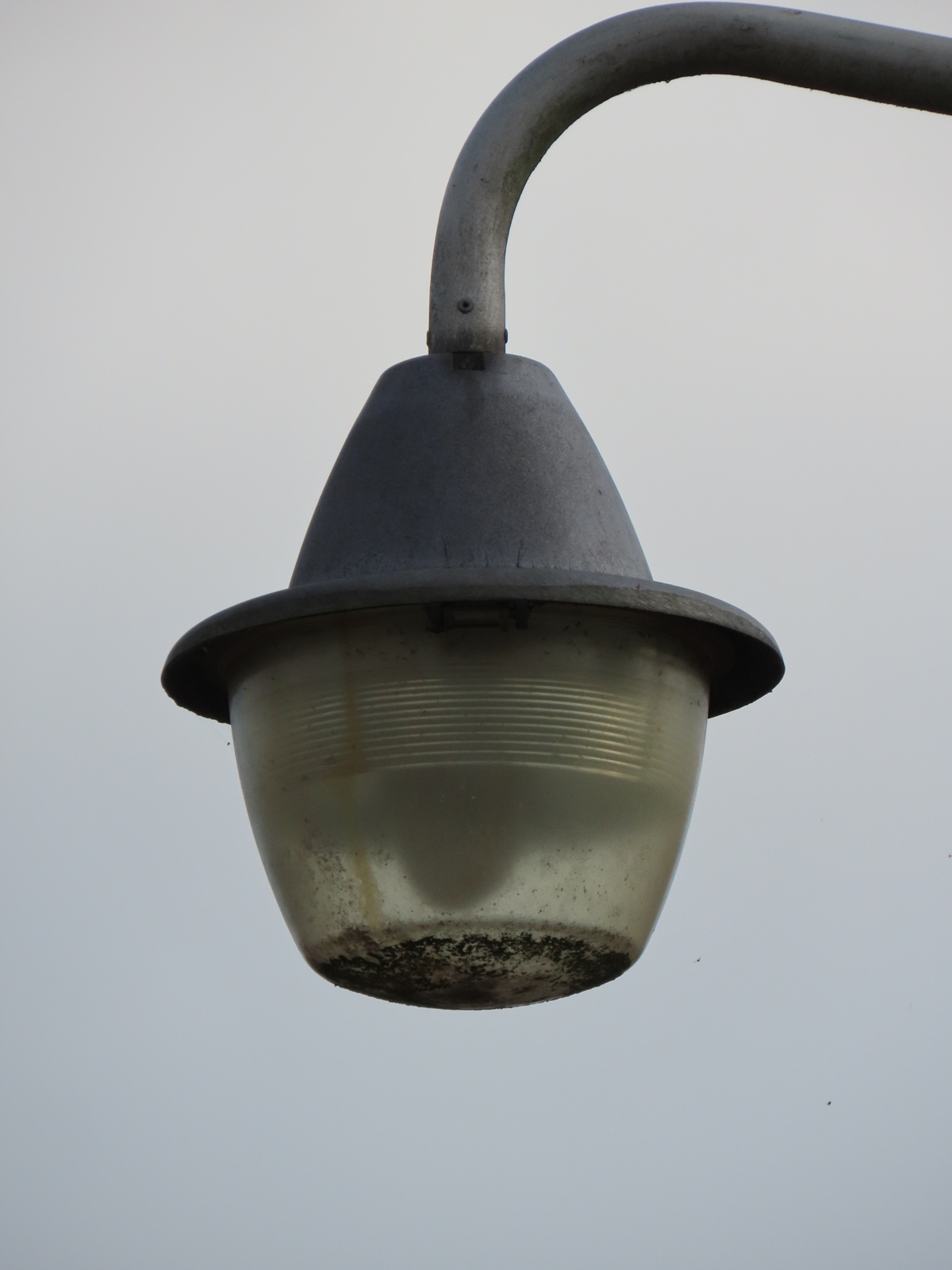 This example is at the end of Cottage Grounds.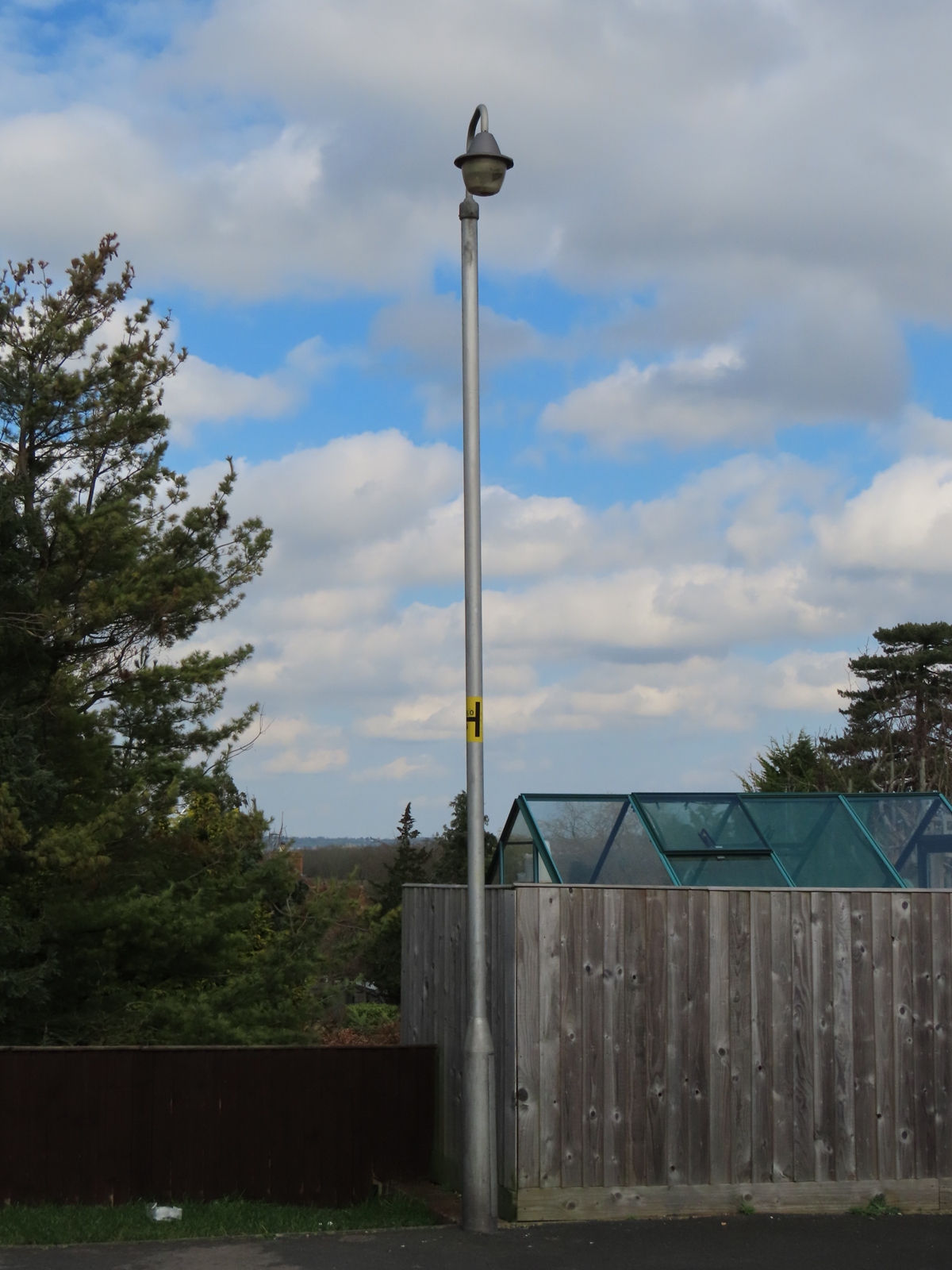 Sadly, the bowl is damaged.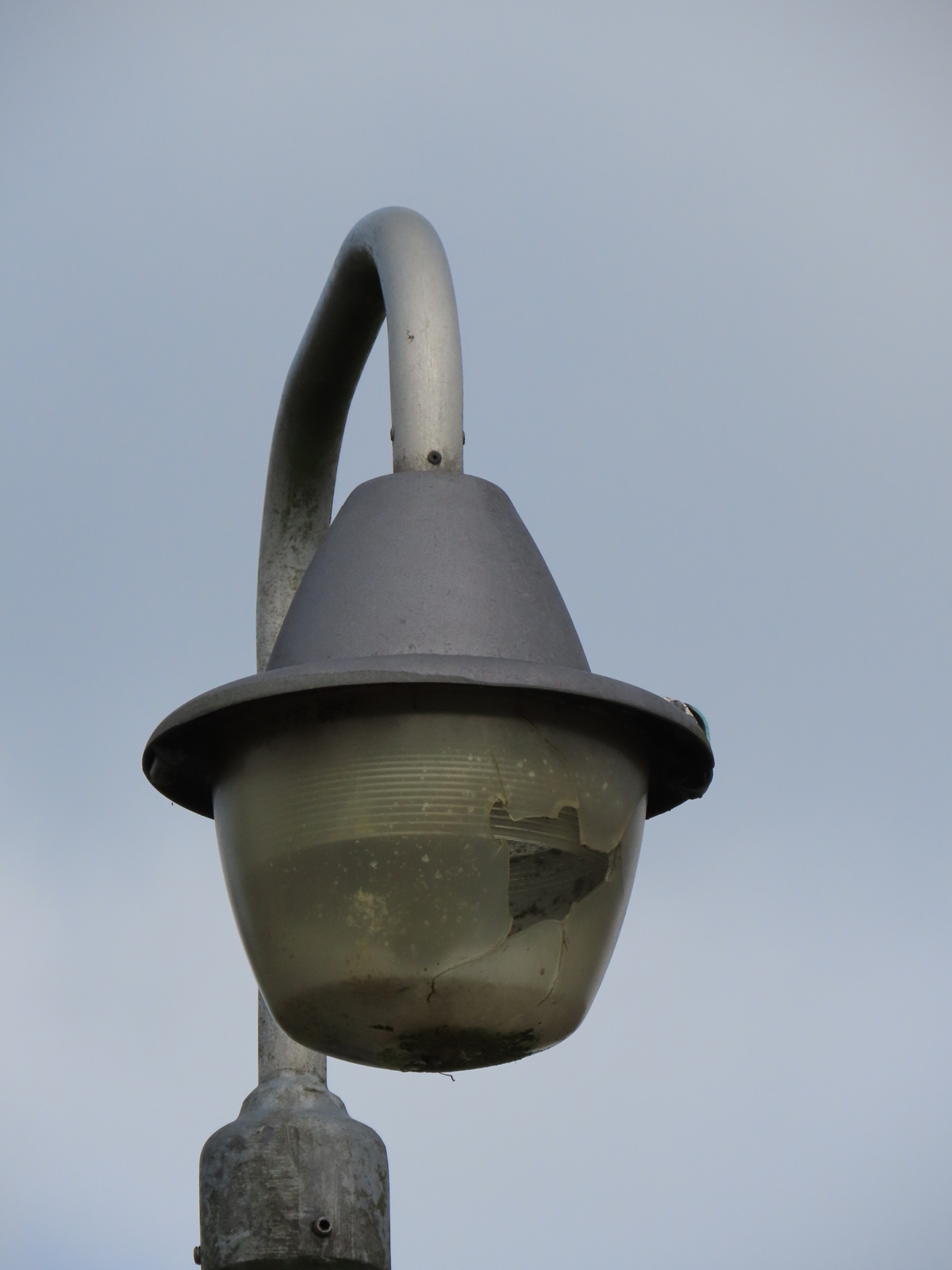 The damage does allow the double-walled construction of the bowl to be appreciated, however.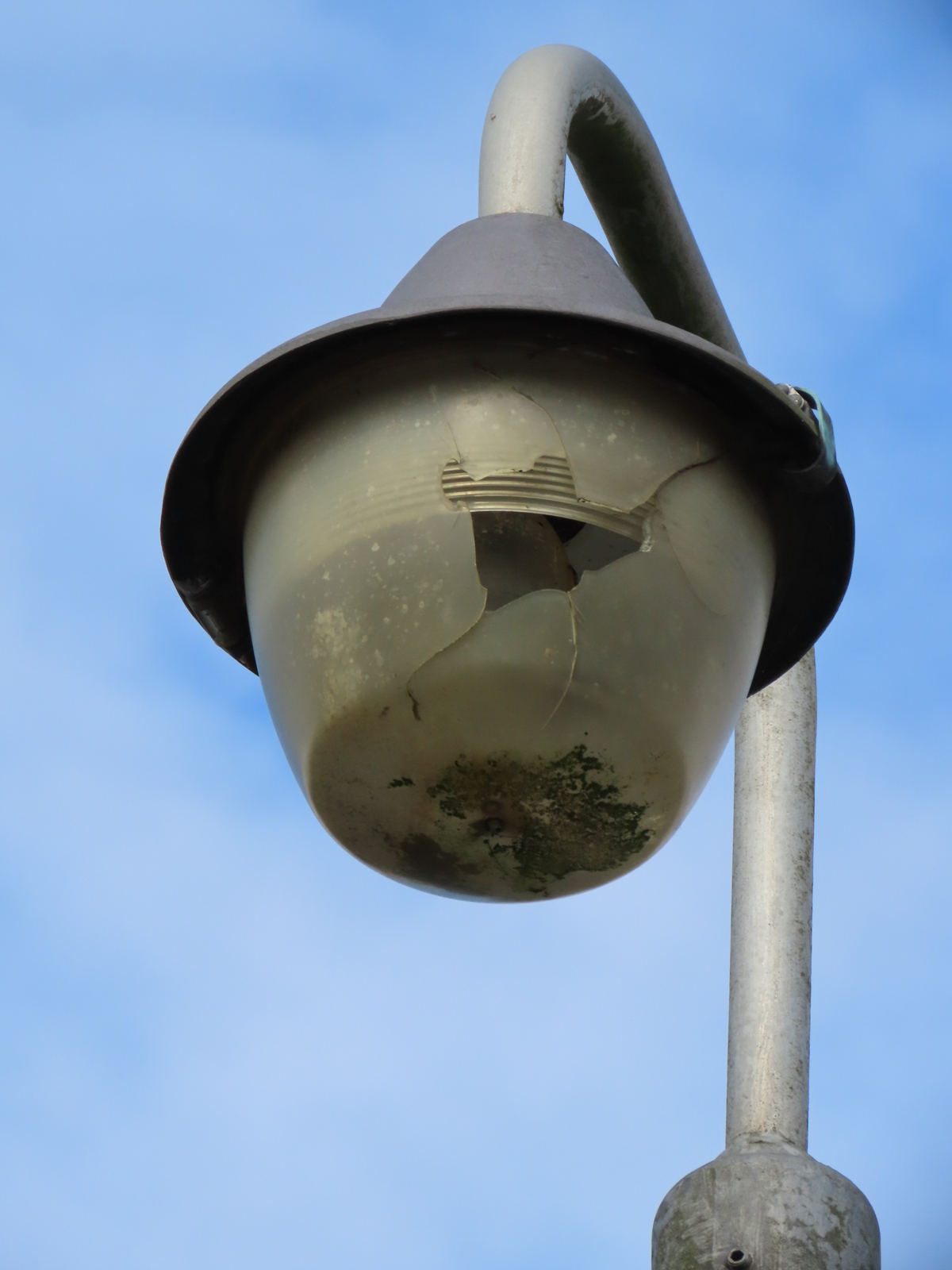 The bowl was missing from this example completely.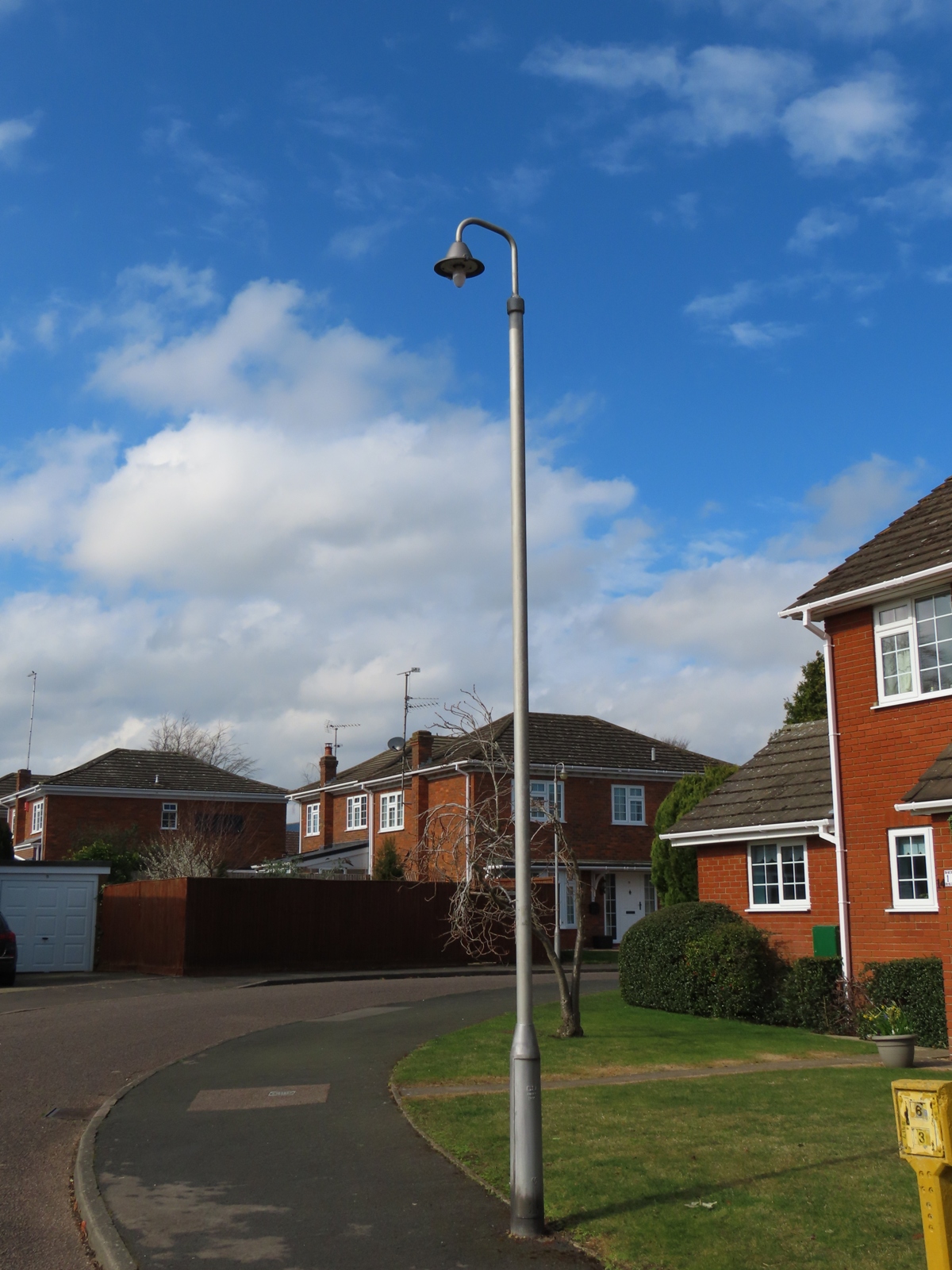 The missing bowl reveals that these lanterns are equipped with internal reflector plates, which can support separate glass refractor domes on some versions of the Beta 4.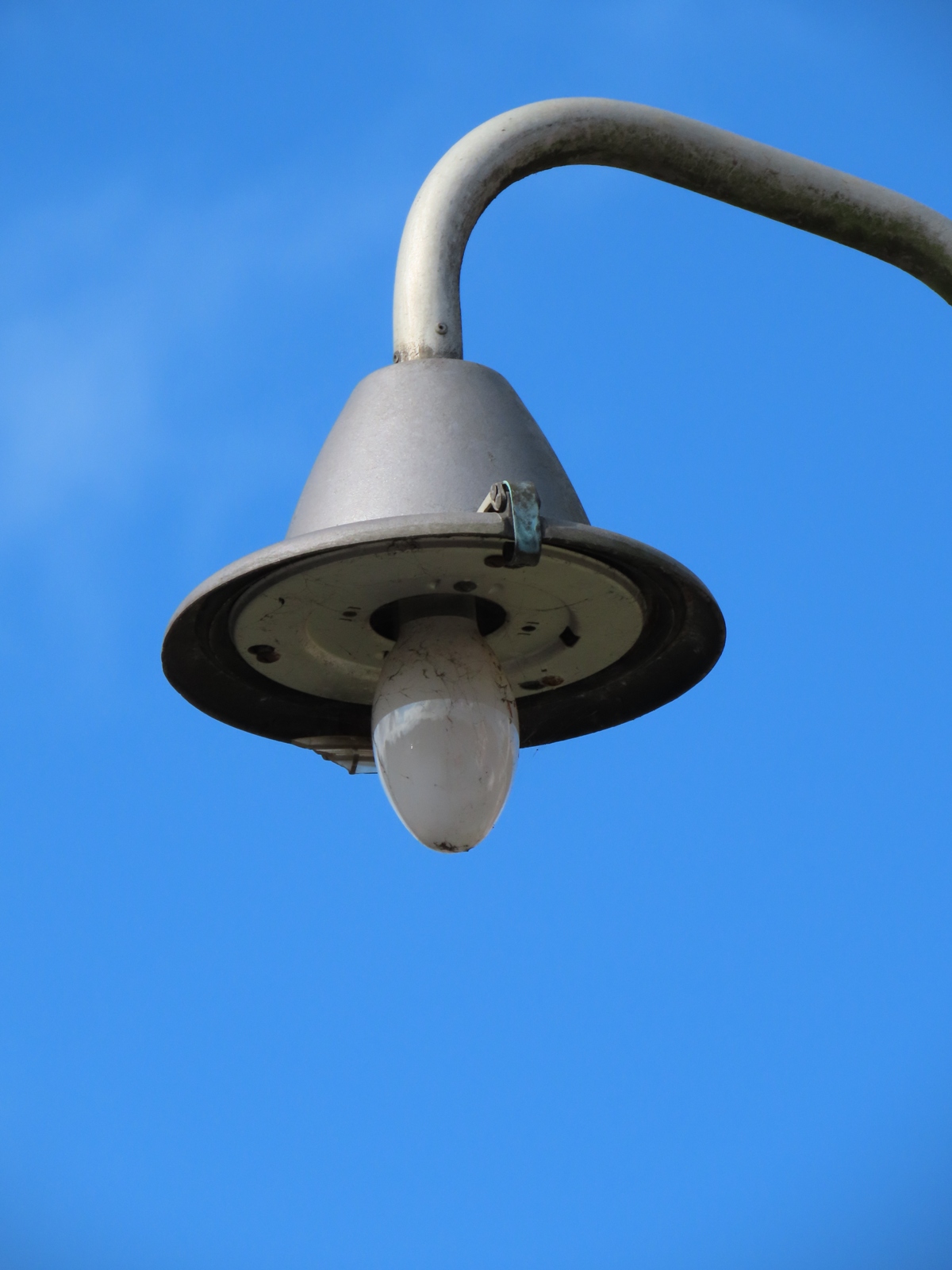 The three-pin bayonet lampholder is visible within the lantern, confirming that the lantern runs a mercury lamp.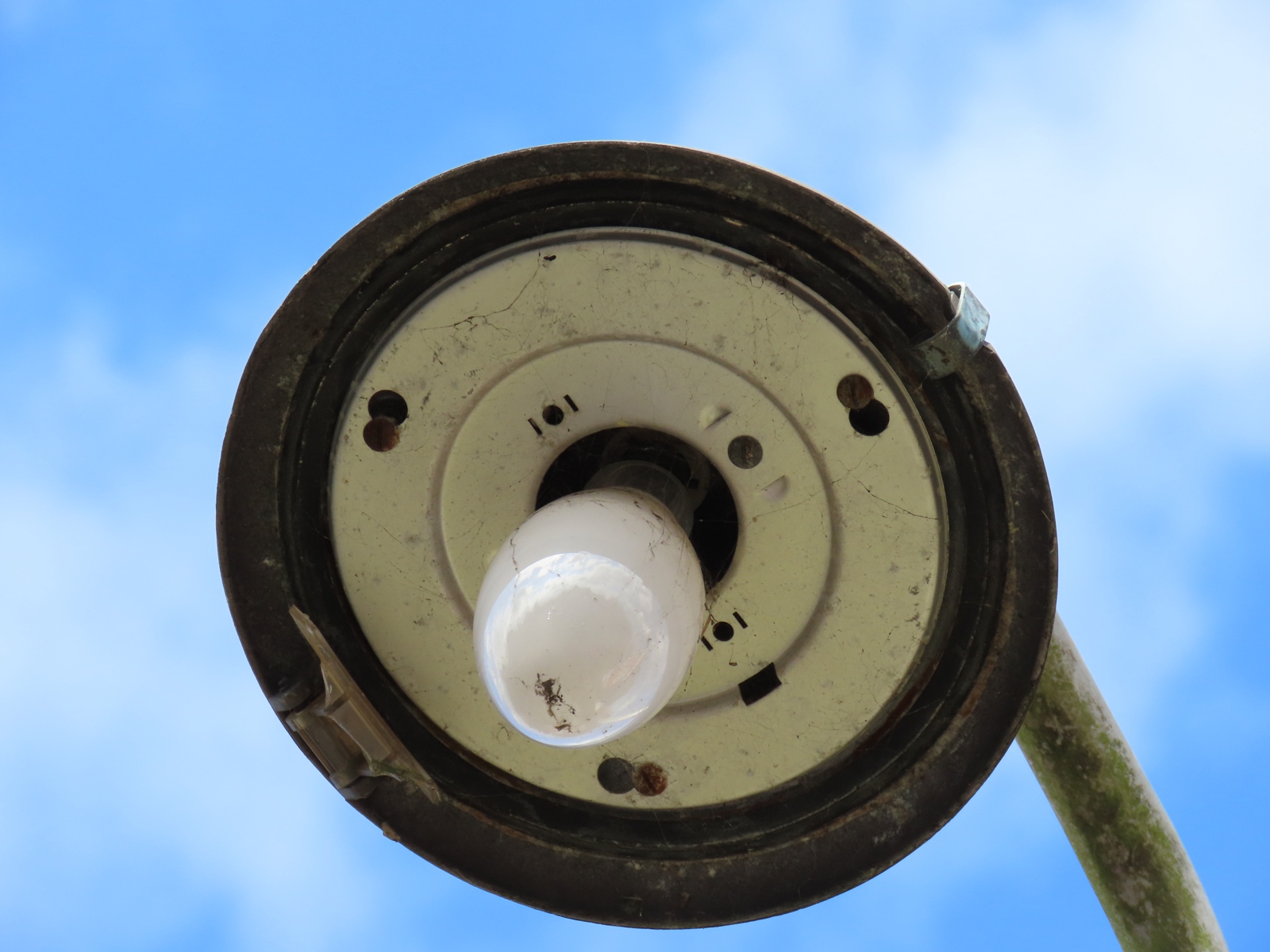 The bowl on this example showed severe discolouration.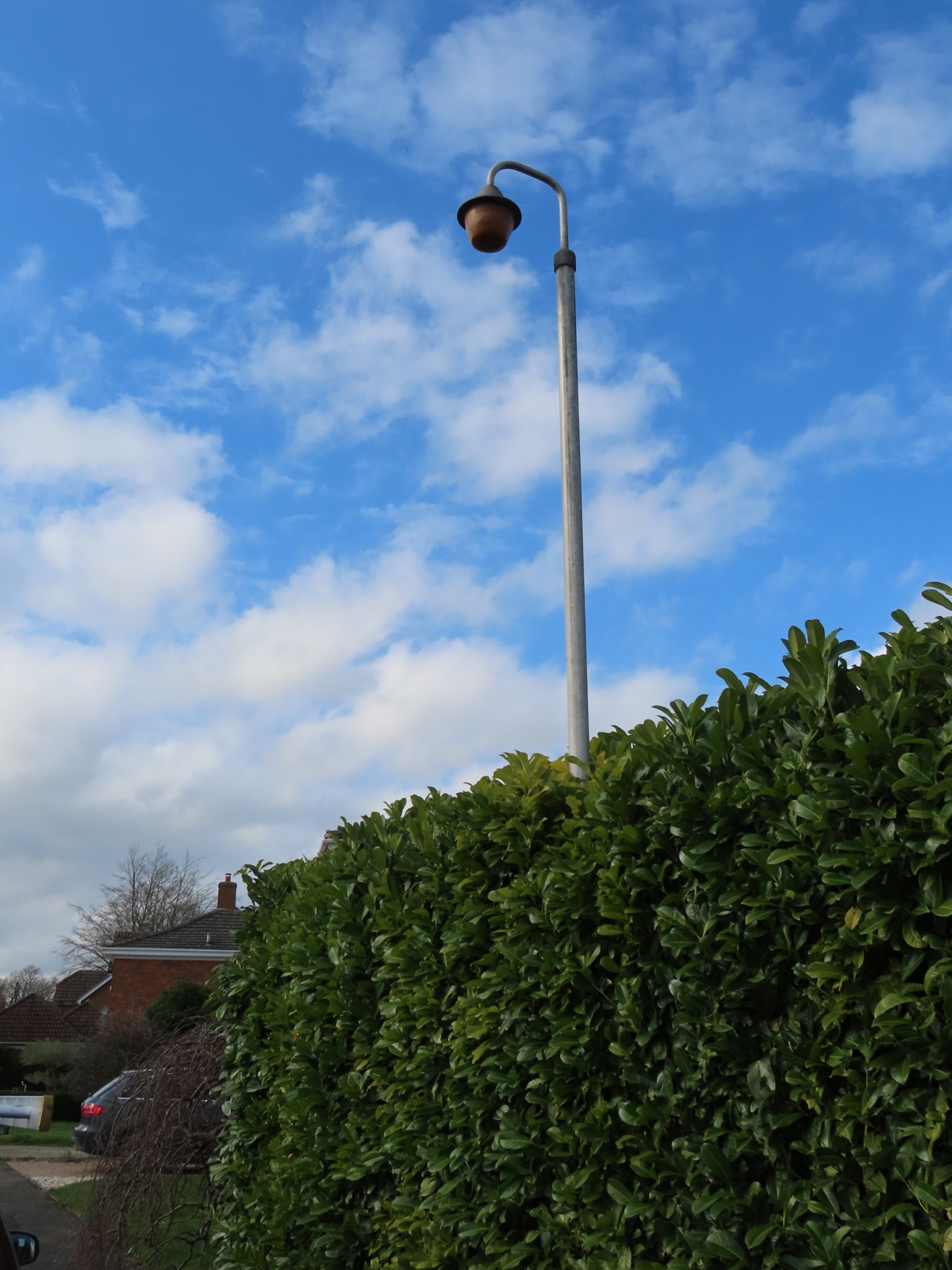 The absence of refractors on this bowl suggest that it could have been a later replacement (either, the bowl, or the entire lantern).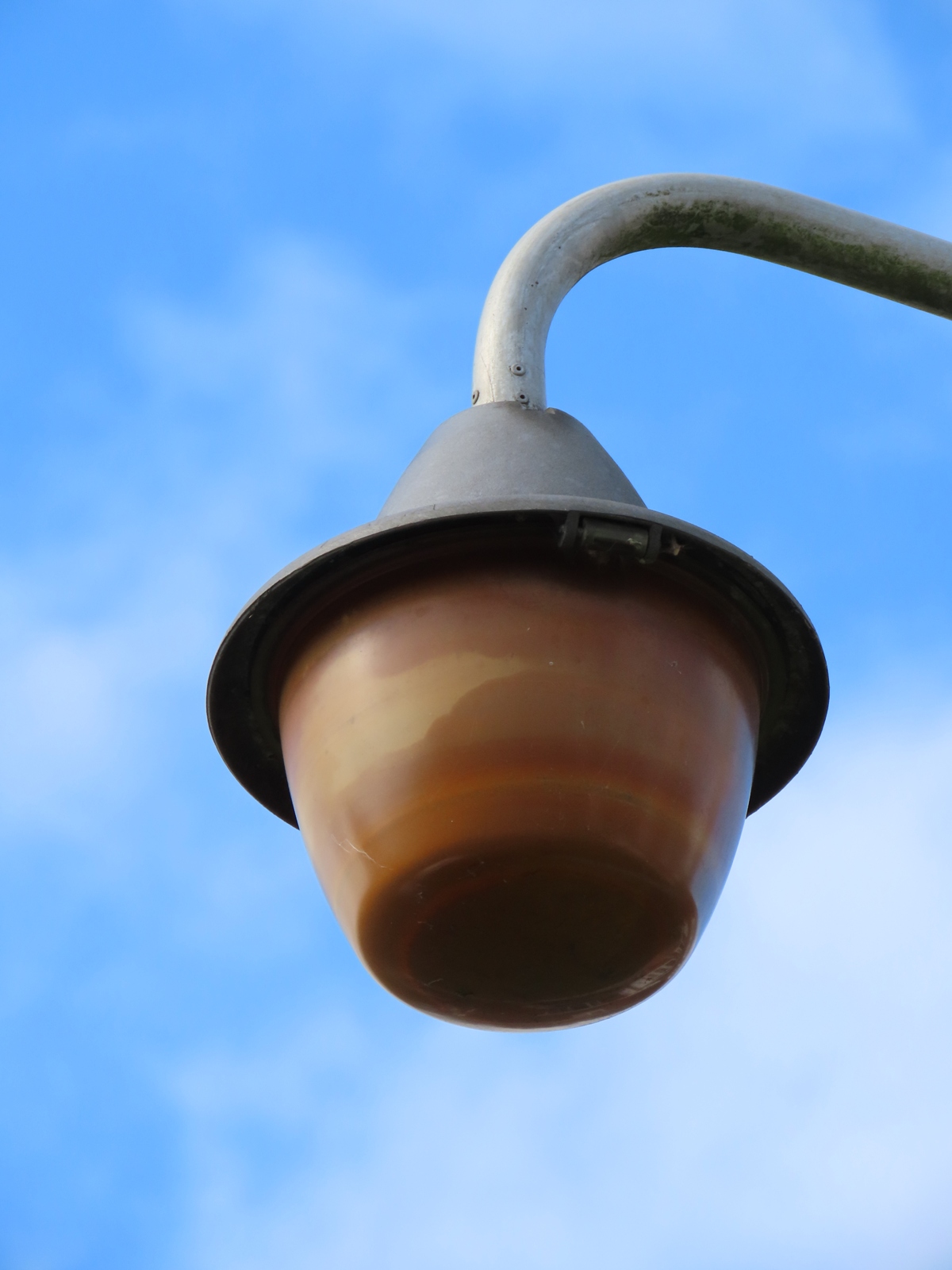 An intriguing pattern exists on the front of the bowl.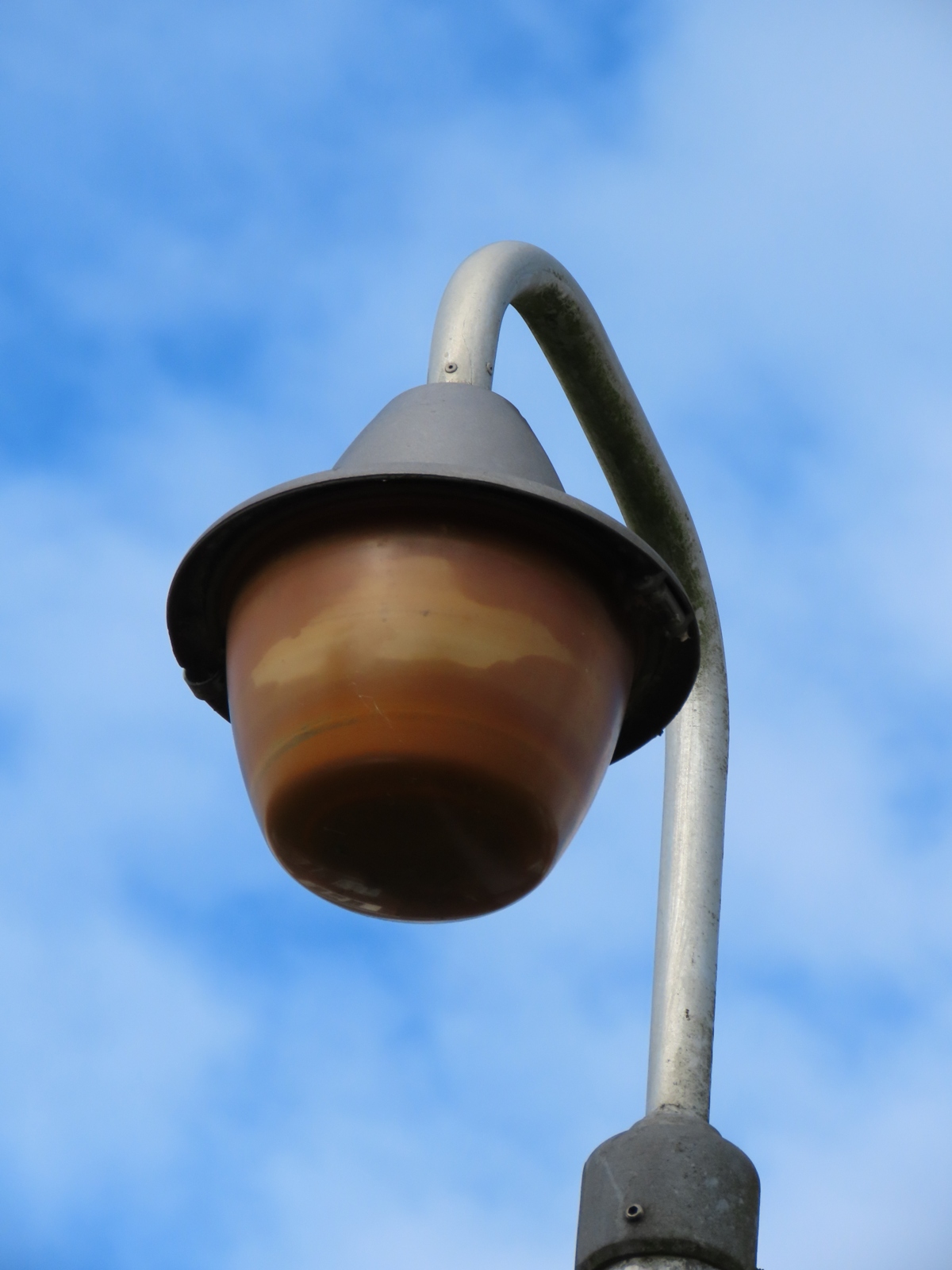 The Spiert saw an extension built in 1987 (according to the manufacturing year stated on the BT chamber lids), although an effort was made to match the design of the earlier installations. Galvanised steel Fabrikat columns were used this time; however, brackets that were similar in appearance to the Type 3 were fitted. The lanterns used on the extension were A.C. Ford AC 730s, again, running 80 Watt MBF lamps.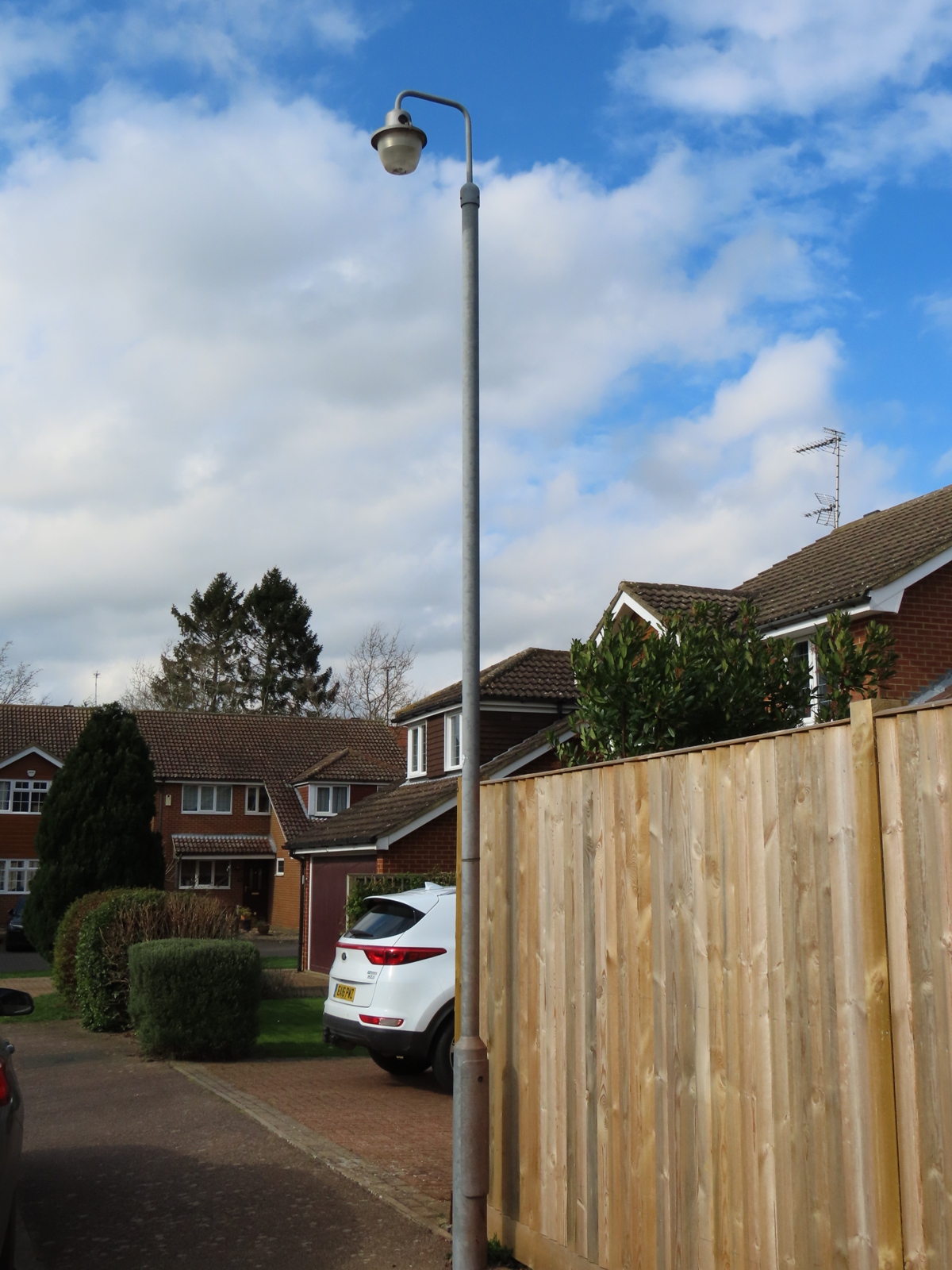 A Royce Thompson P9 photocell drilled directly into the lantern body switched the lamp on and off as necessary.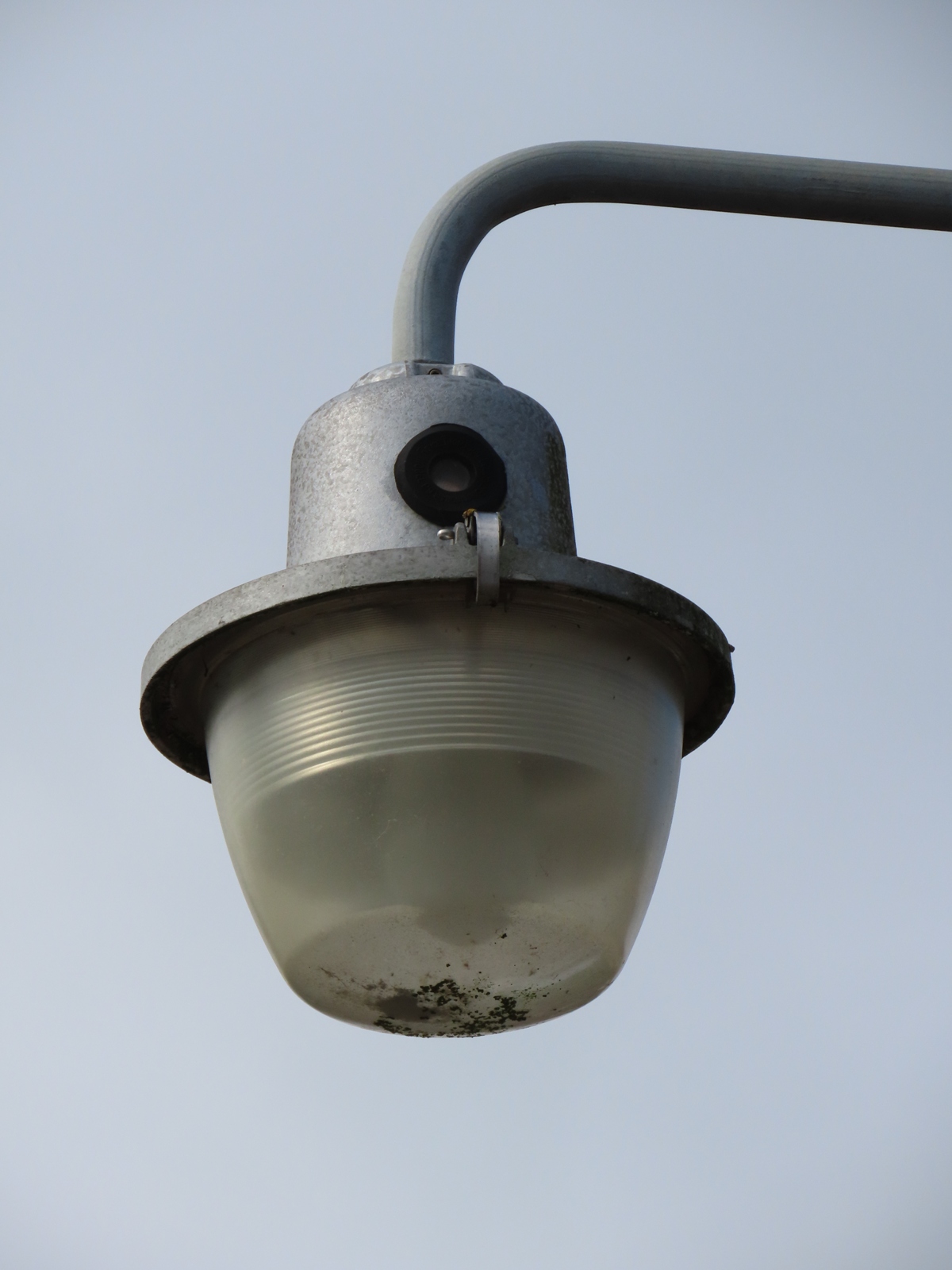 The bowls fitted are the same type as those used with the Beta 4s are. One possibility is that all of the lanterns (save for the one with the highly discoloured bowl) received replacement bowls, which could be why these bowls show relatively minor clouding, despite the ultraviolet rays from the lamps tending to speed up the discolouration process.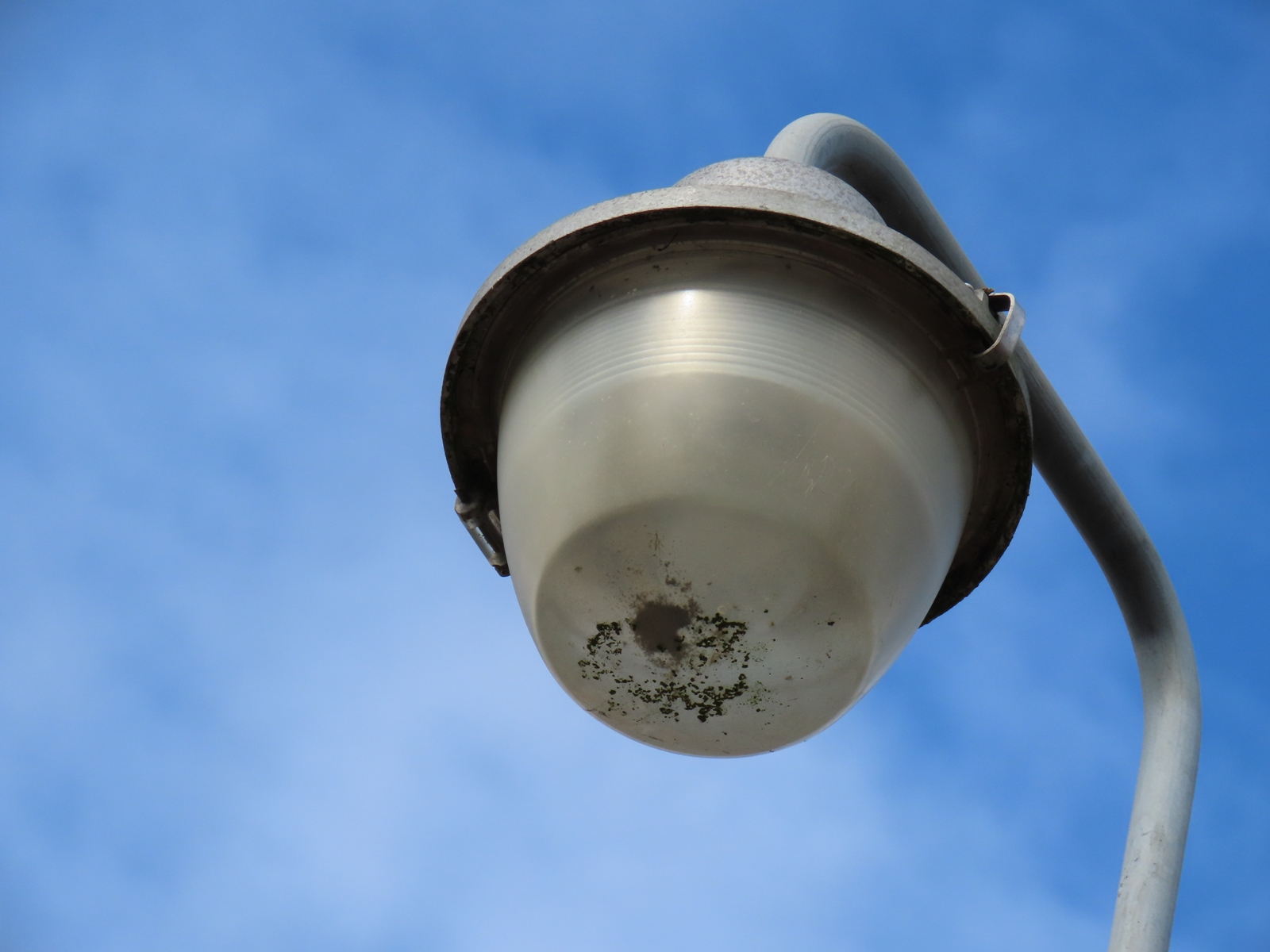 Another of the columns on the extension.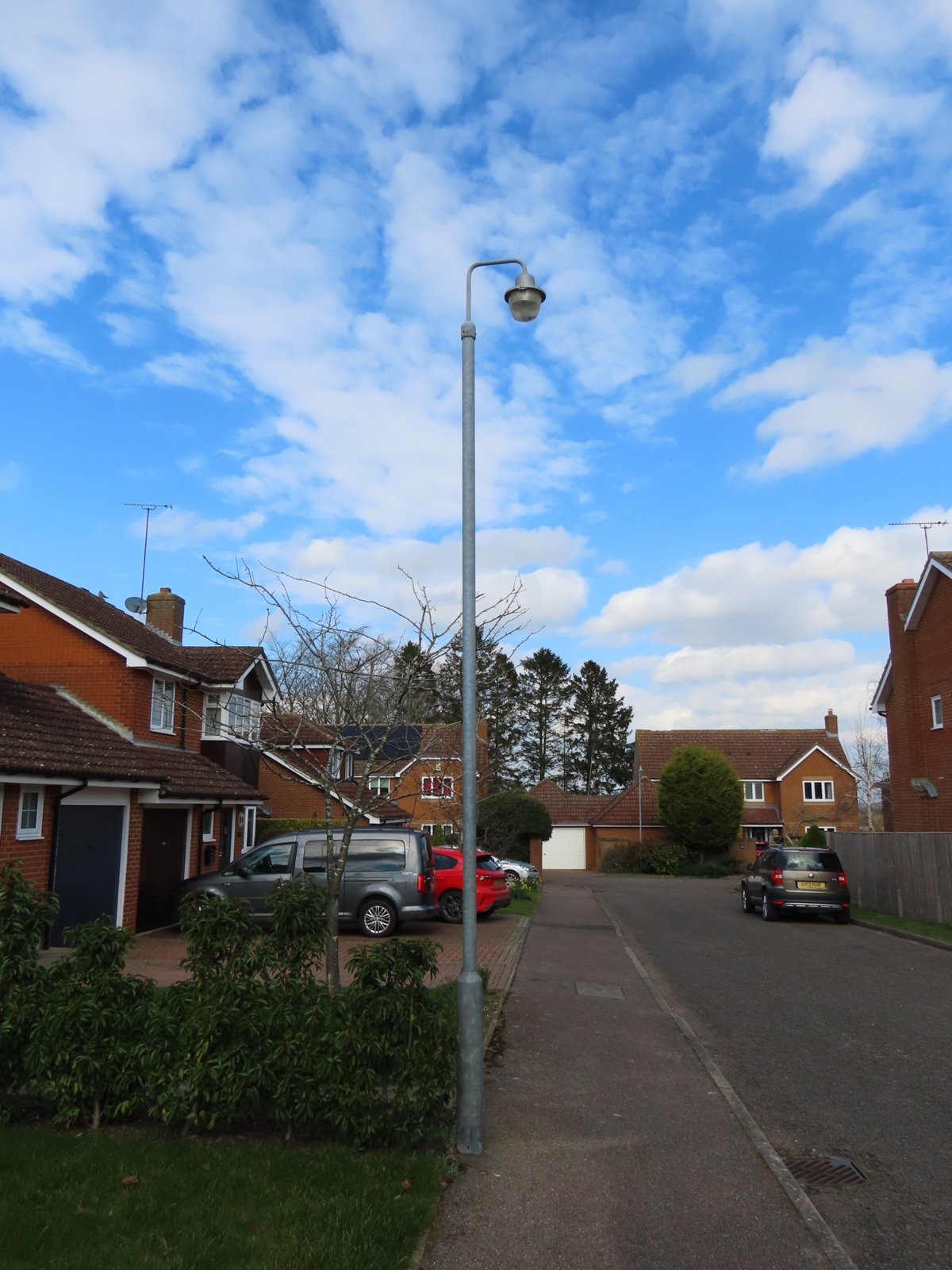 Some slight rust patches are visible on this bracket's spigot.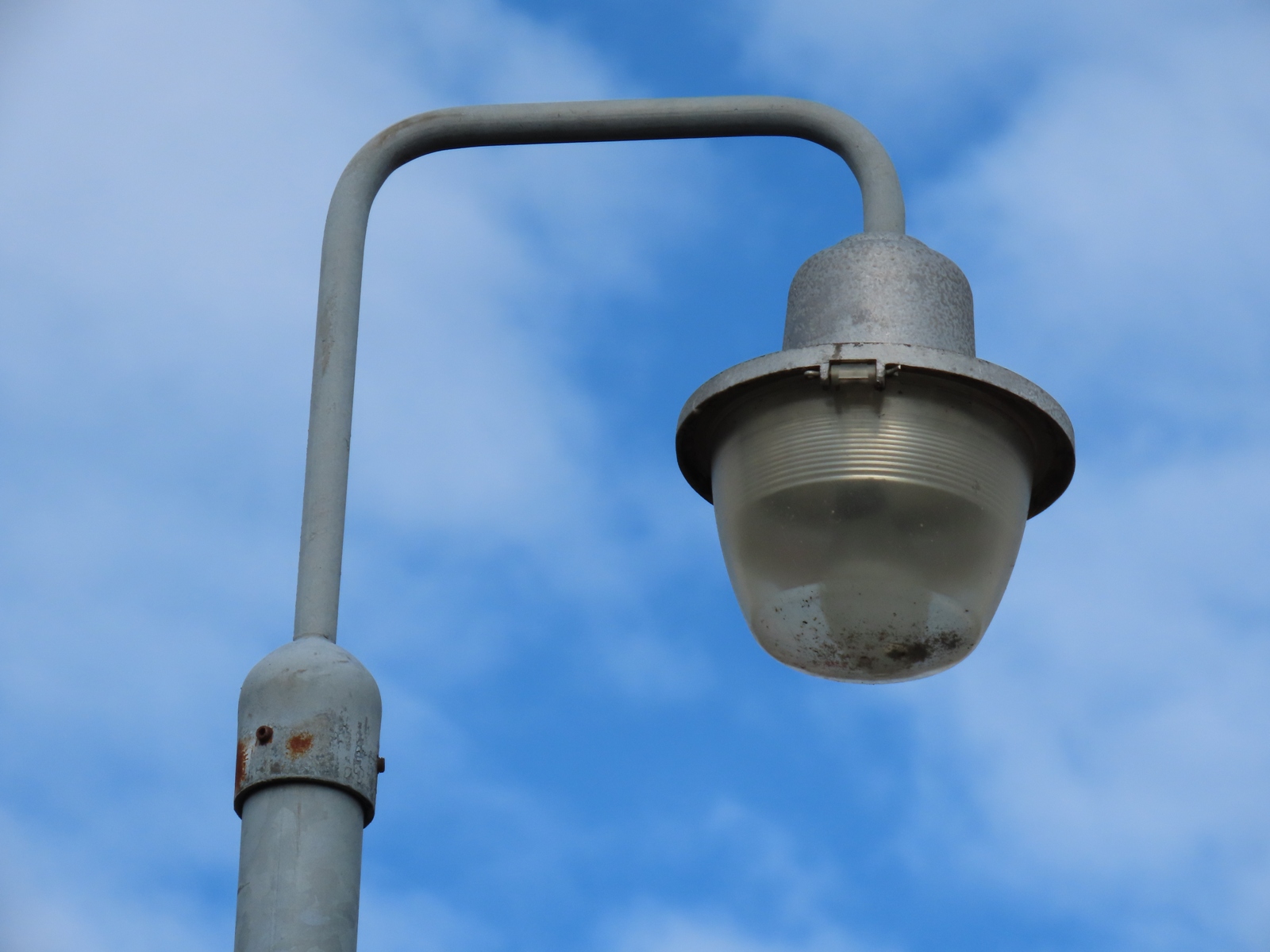 The lampholder seems to have worked loose from its fixings in this example.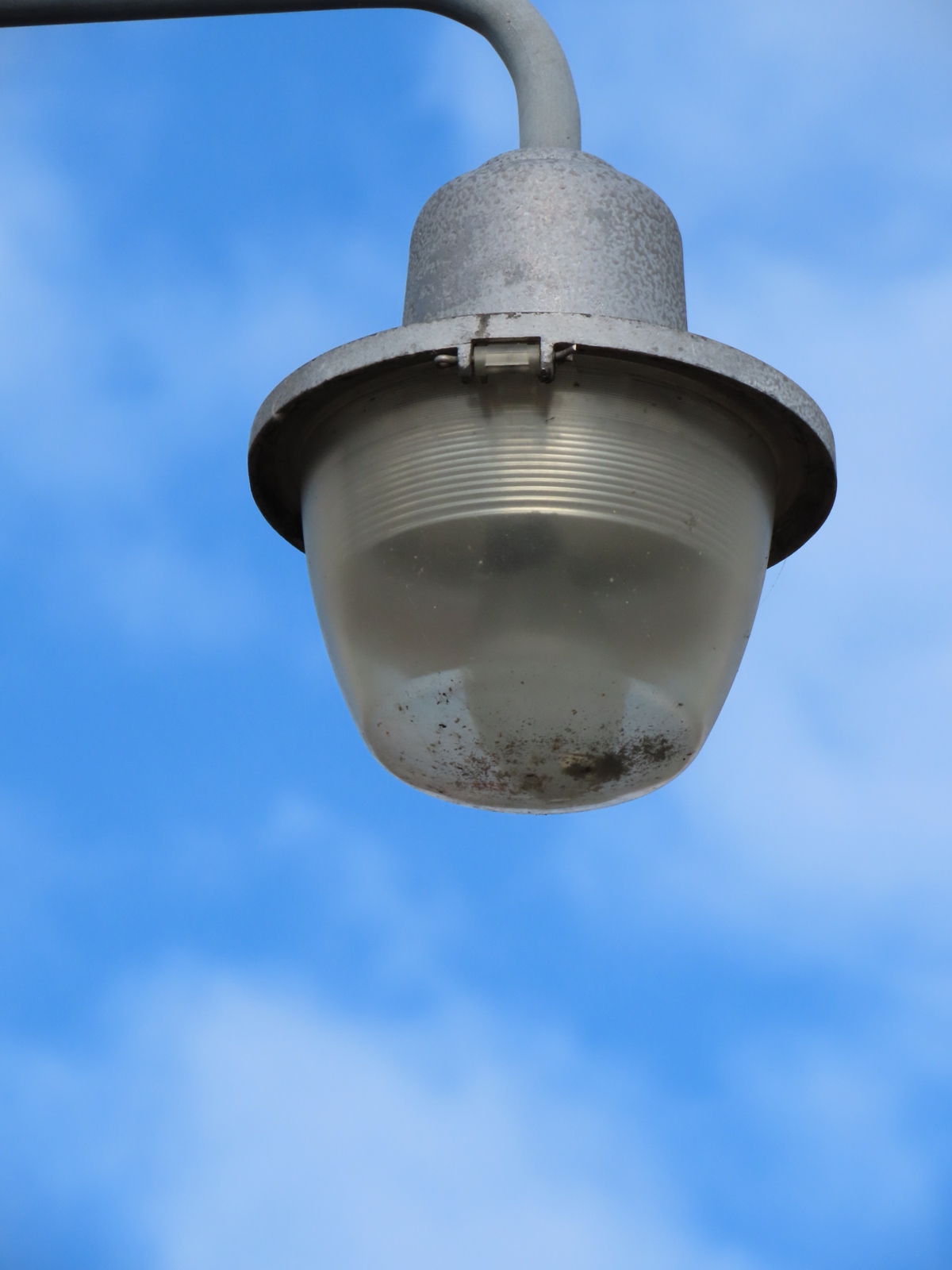 ---
CLICK HERE TO MAKE A MONETARY DONATION
© 2002 - English Street Lights Online