112F. Kimpton Road, Luton, Bedfordshire. Situated within a Go Ahead London bus and coach compound are four Concrete Utilities Avenue 3D columns supporting Arc 2 brackets (two being single arm; the other two being double arm) and ELECO Golden Ray Mk III (or Crompton Corona II) top-entry lanterns, all likely to date from the 1950s, but unlikely to be in modern-day use, as floodlights are attached to the brackets. The lanterns were designed to run 140 Watt SO/H (later, SOI/H) lamps, but would have run 90 Watt SOX lamps when in use last.
The compound is situated alongside a large substation, with the electricity pylons dwarfing the 25 ft (8 m) columns.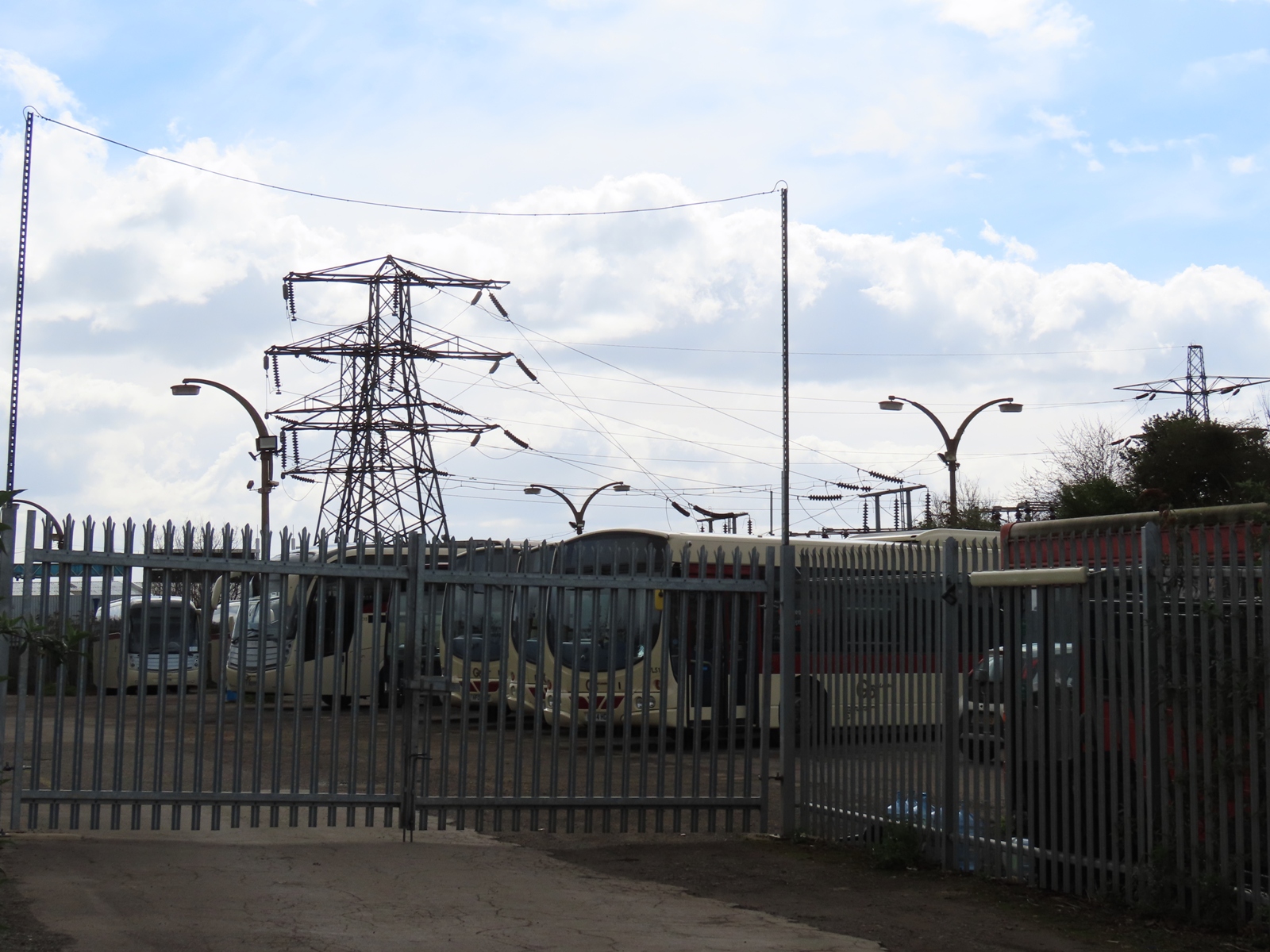 The foreground lantern on a single bracket looked to be in good condition, with hardly any clouding being present to the Perspex bowl.
The left-hand bracket of the double-arm column has lost a considerable amount of concrete from its top section.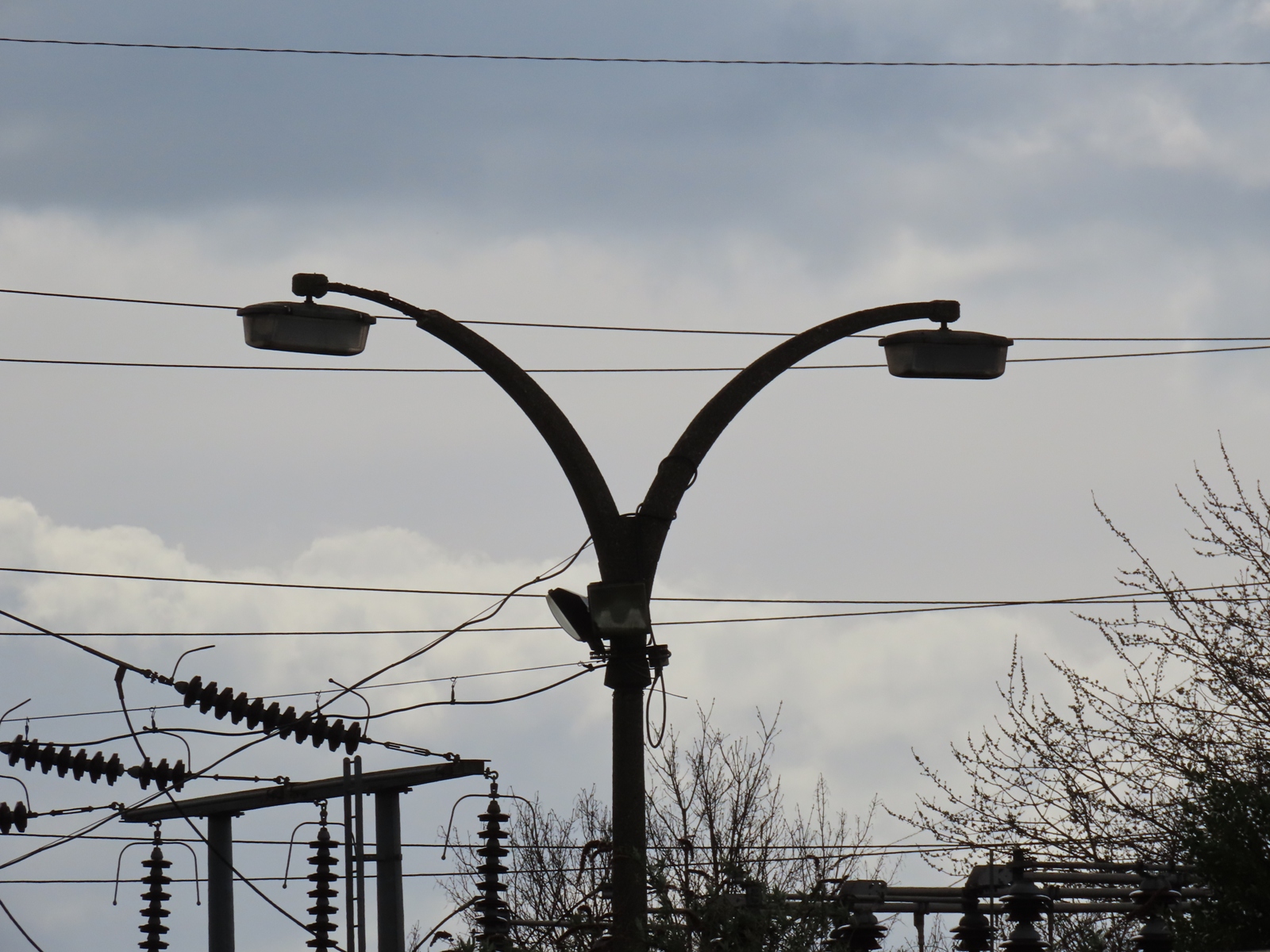 The first single-arm lantern from the other side - this picture was taken through the site's perimeter fence, and with a parked bus providing additional difficulty in obtaining a good vantage point, I was surprised that any picture at all could be taken!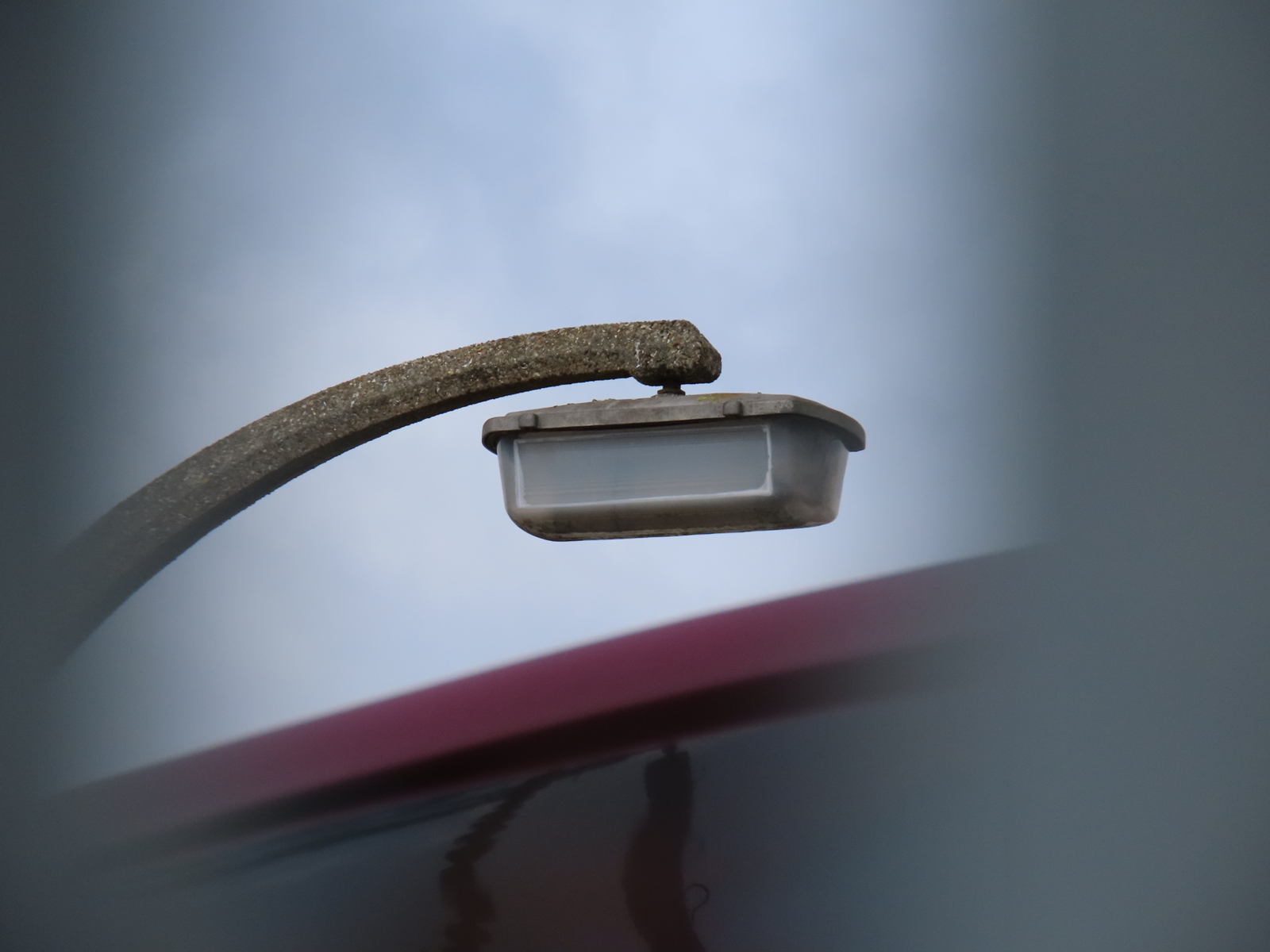 The second column is in line with the first. The use of catenary wiring to feed the floodlights suggests that the original underground services for the columns have been disconnected.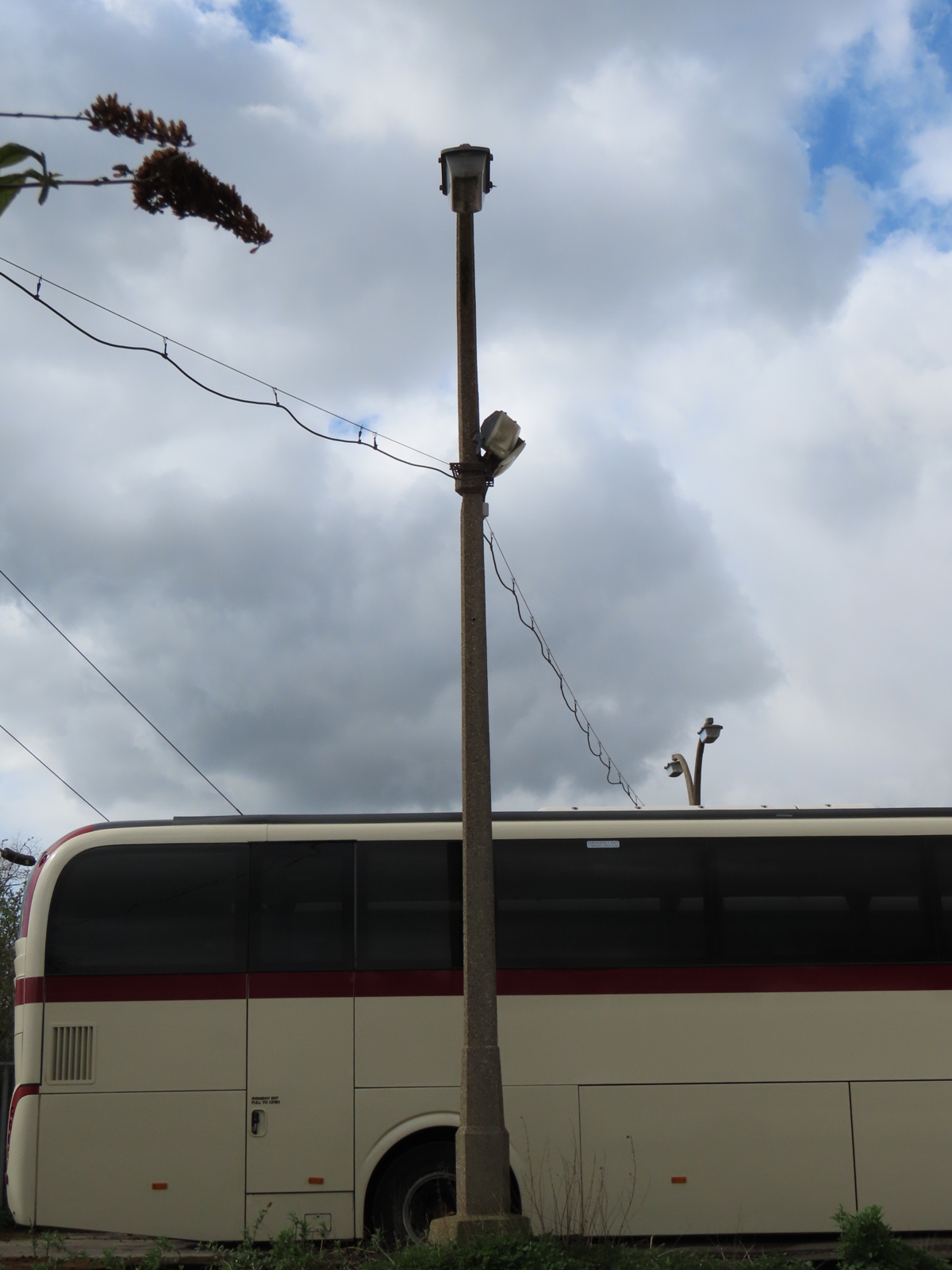 The lanterns are positioned with the lampholder ends facing outwards. A delightful covering of greenness to the underside of the bowl suggests a water ingress issue - not helped by one of the retaining clips being insecure.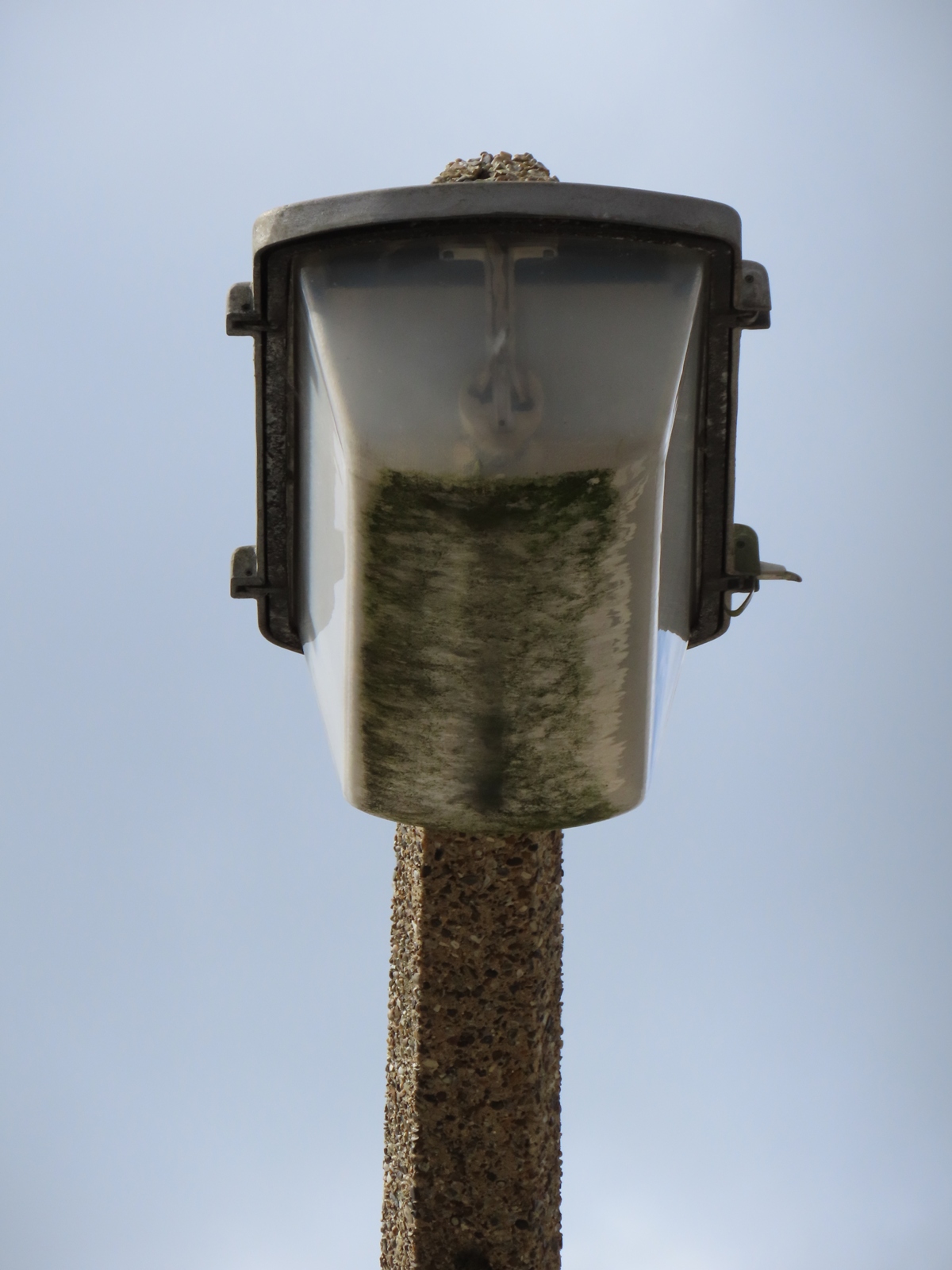 Most of the floodlights fitted are Crompton Galaxy Minors, which are an especially appropriate choice if these lanterns are Crompton Corona IIs and not the ELECO-branded version of the same lantern.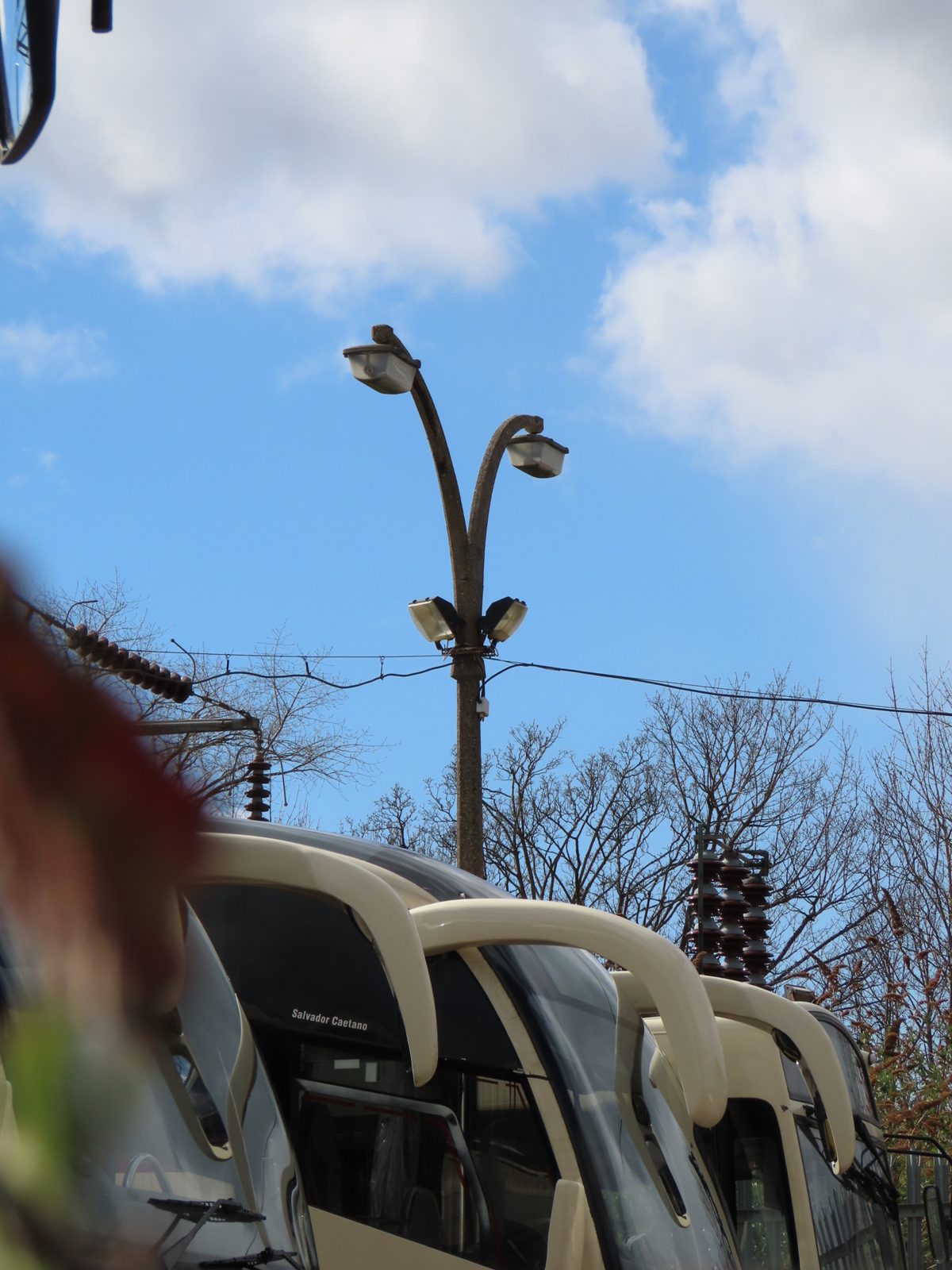 This limb of the bracket is also in rather precarious condition, with a portion of the internal conduit having become exposed with the failure of the concrete casing.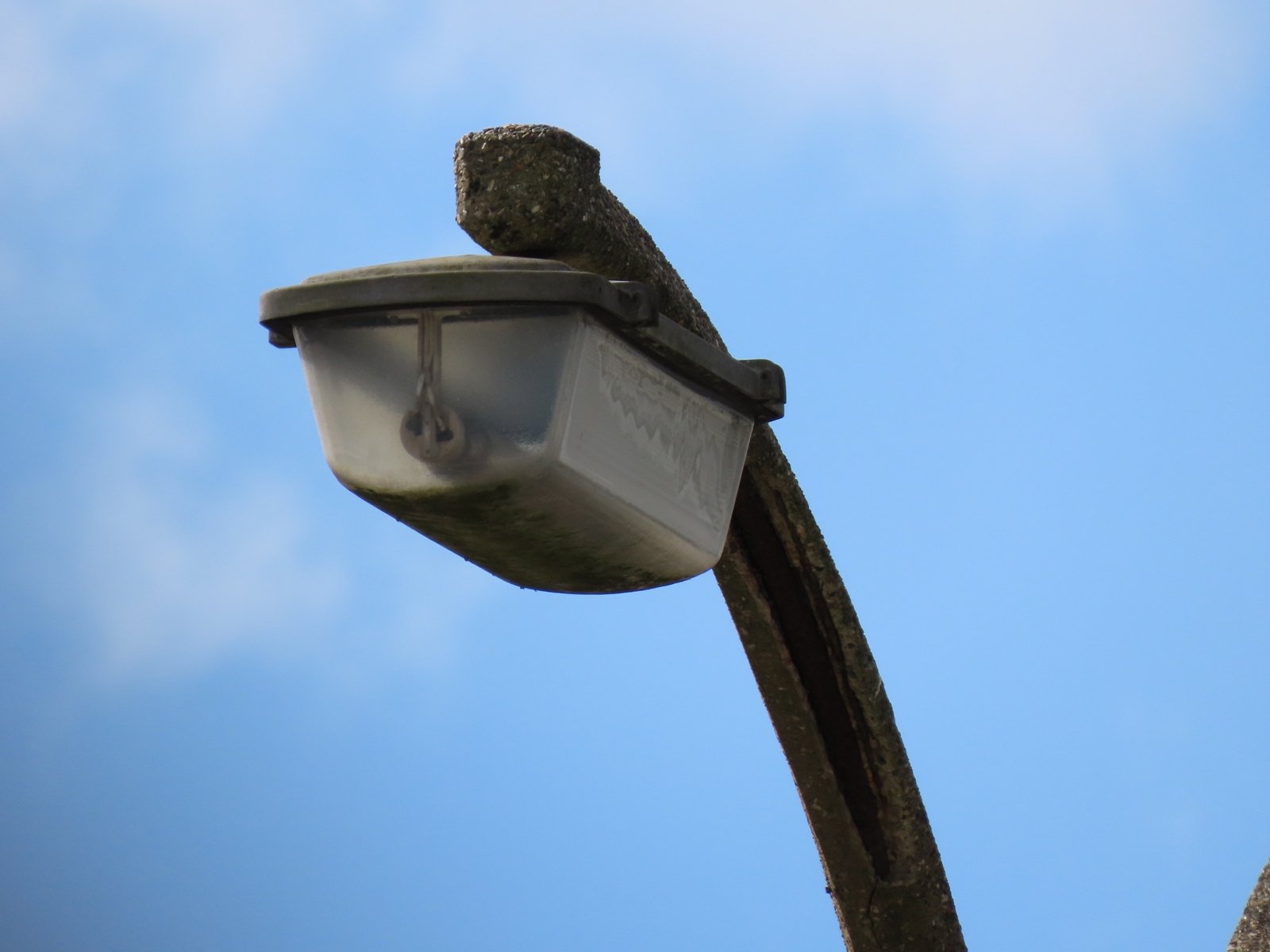 For saying that these are the gear-in-base lanterns (and wouldn't I love to see what sort of gear, if any, remained in the bases!), the lamps are positioned low down in the bowls. This being because the same type of bowl was employed on the gear-in-head version (an assumed example of which can be be seen here), with 1950s' lamp control gear being a bulky affair.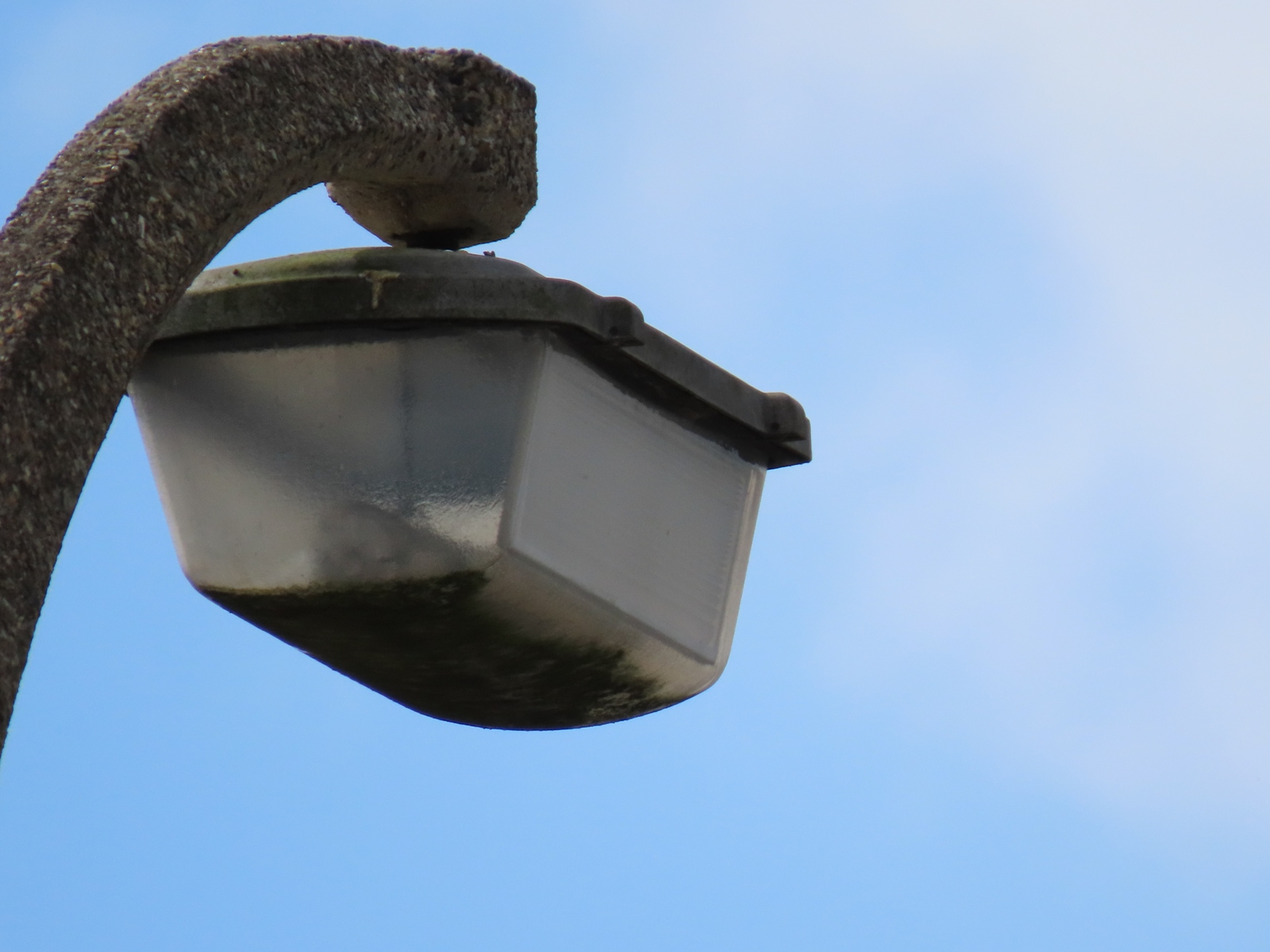 From the other side, more of the concrete shows signs of distress and cracking.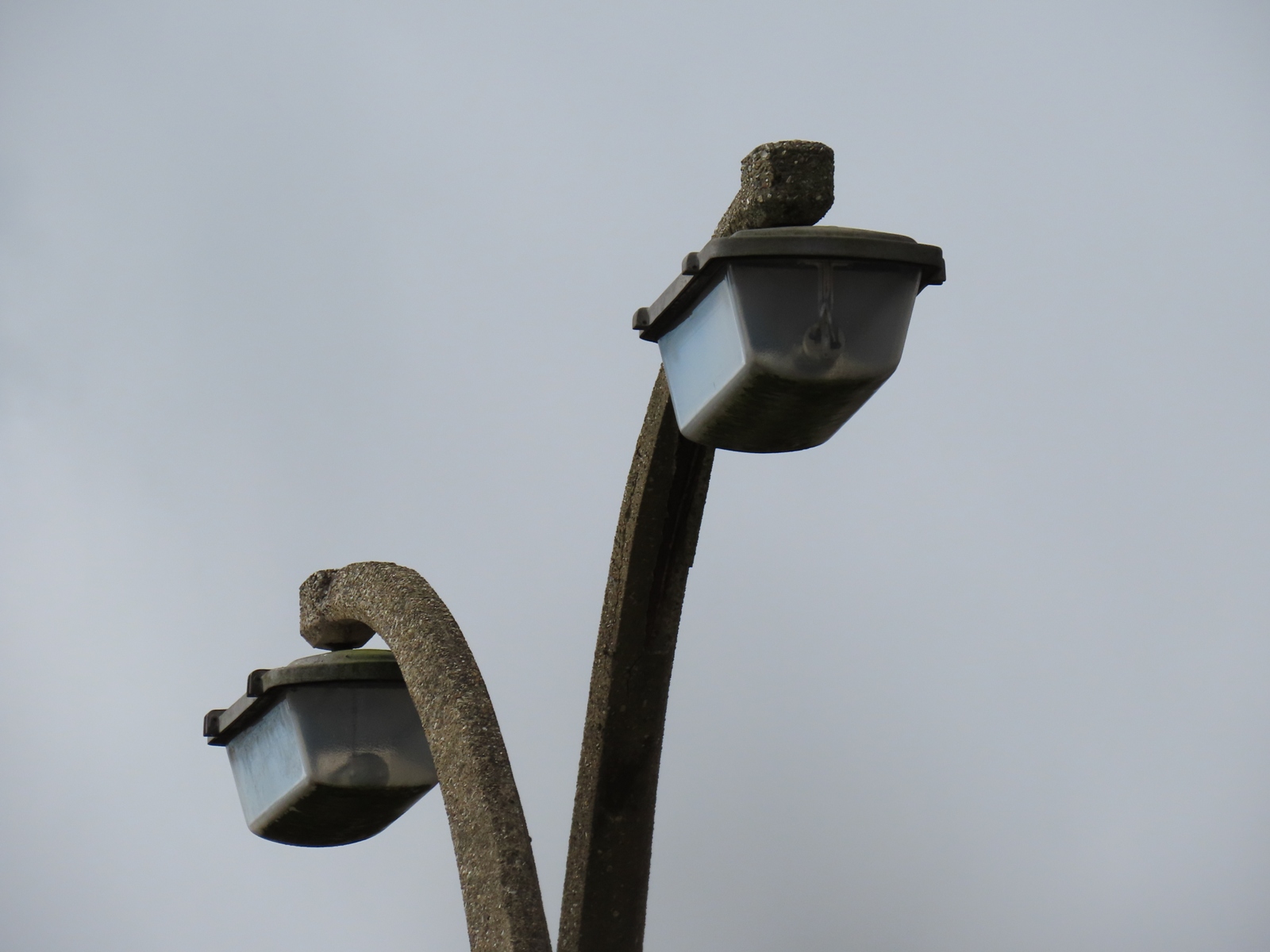 Going back to the other double-arm column, more catenary wiring is seen.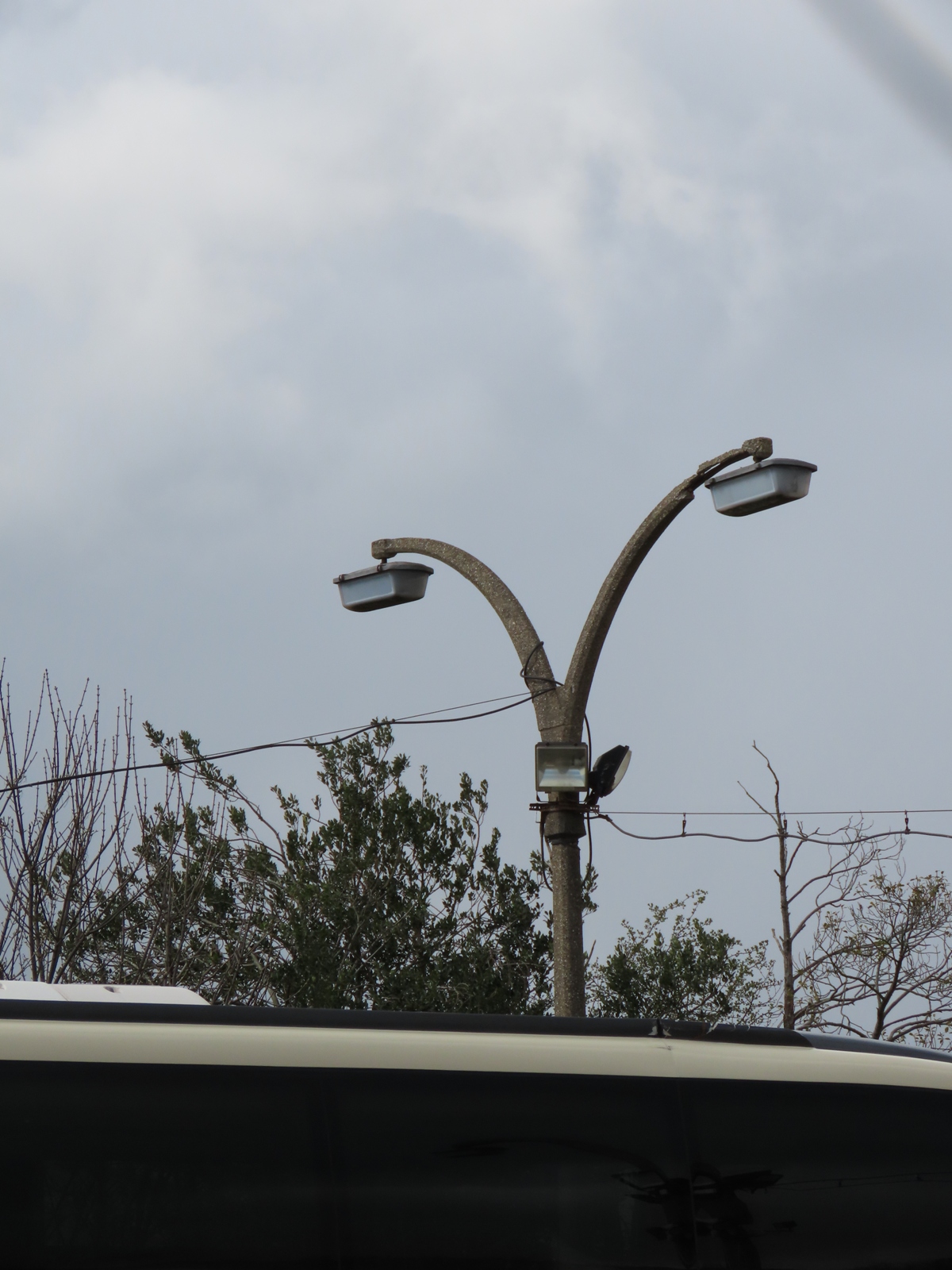 The cable run wraps itself around the better of the two brackets before heading on to the next column.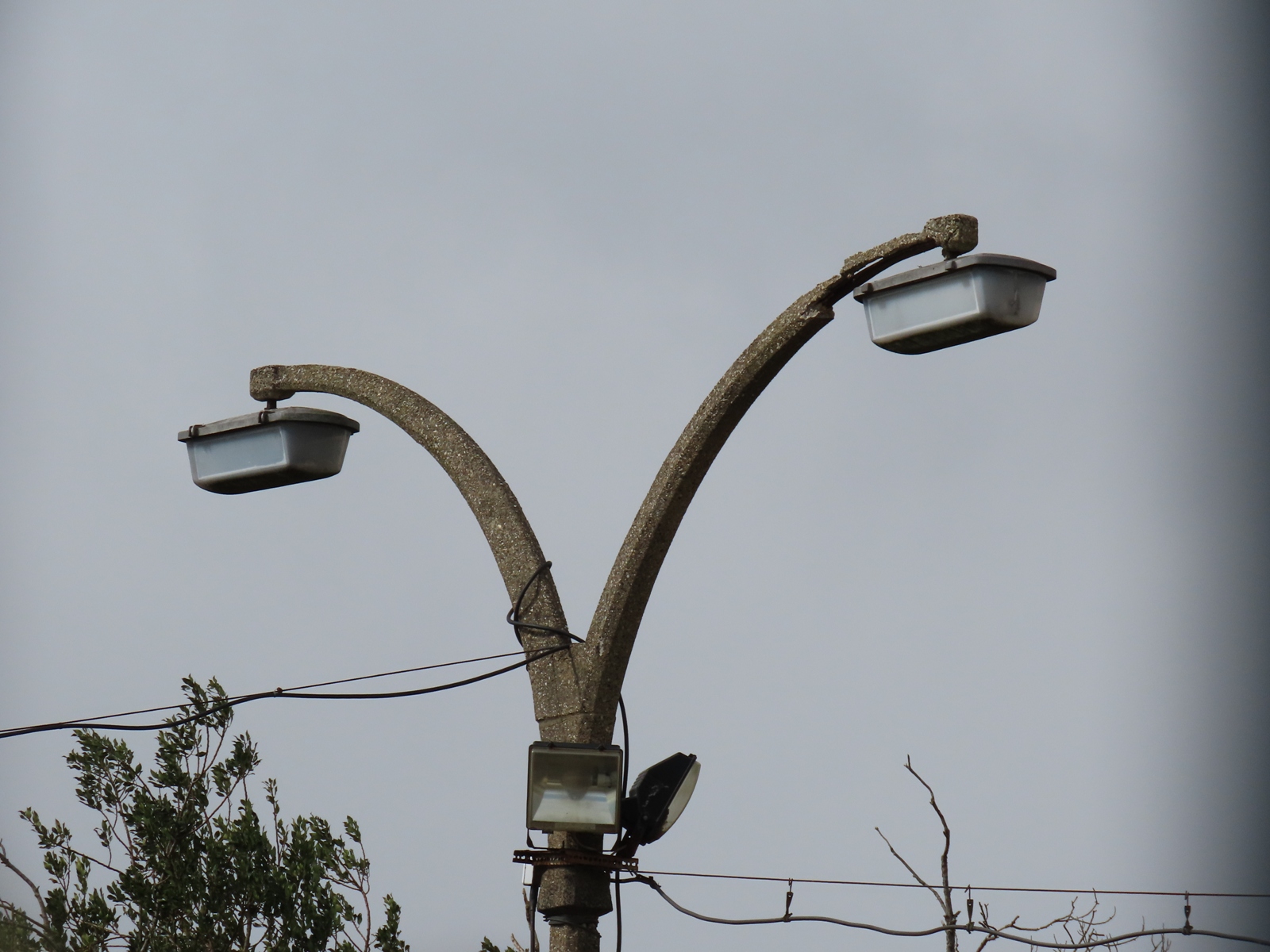 Of course, these installations pre-date photocell controls for street lighting, and probably had a switching point within a long-demolished building within the site.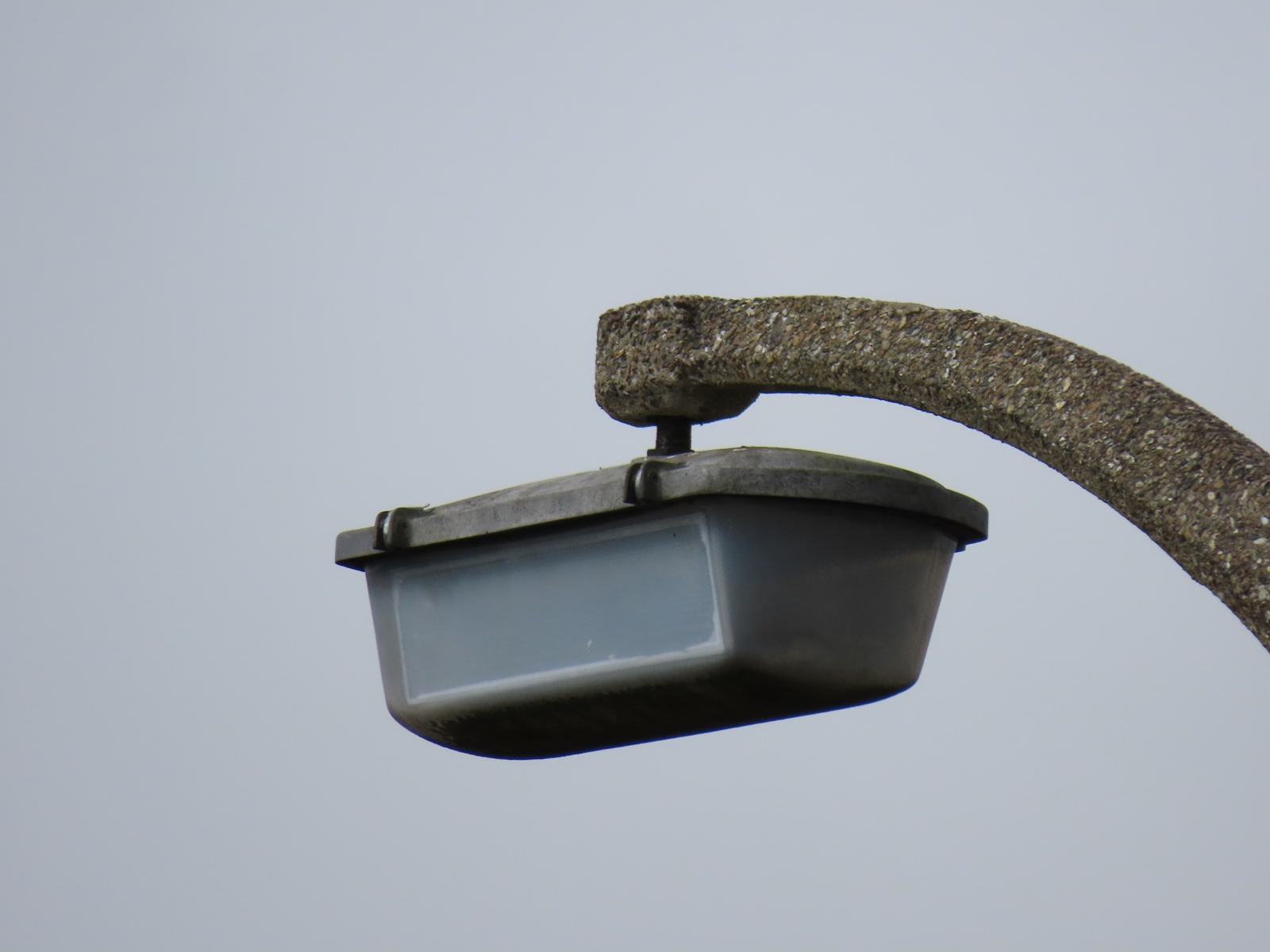 With the bracket being in such poor condition, the fact that the lanterns do not contain heavy control gear is probably something of a blessing.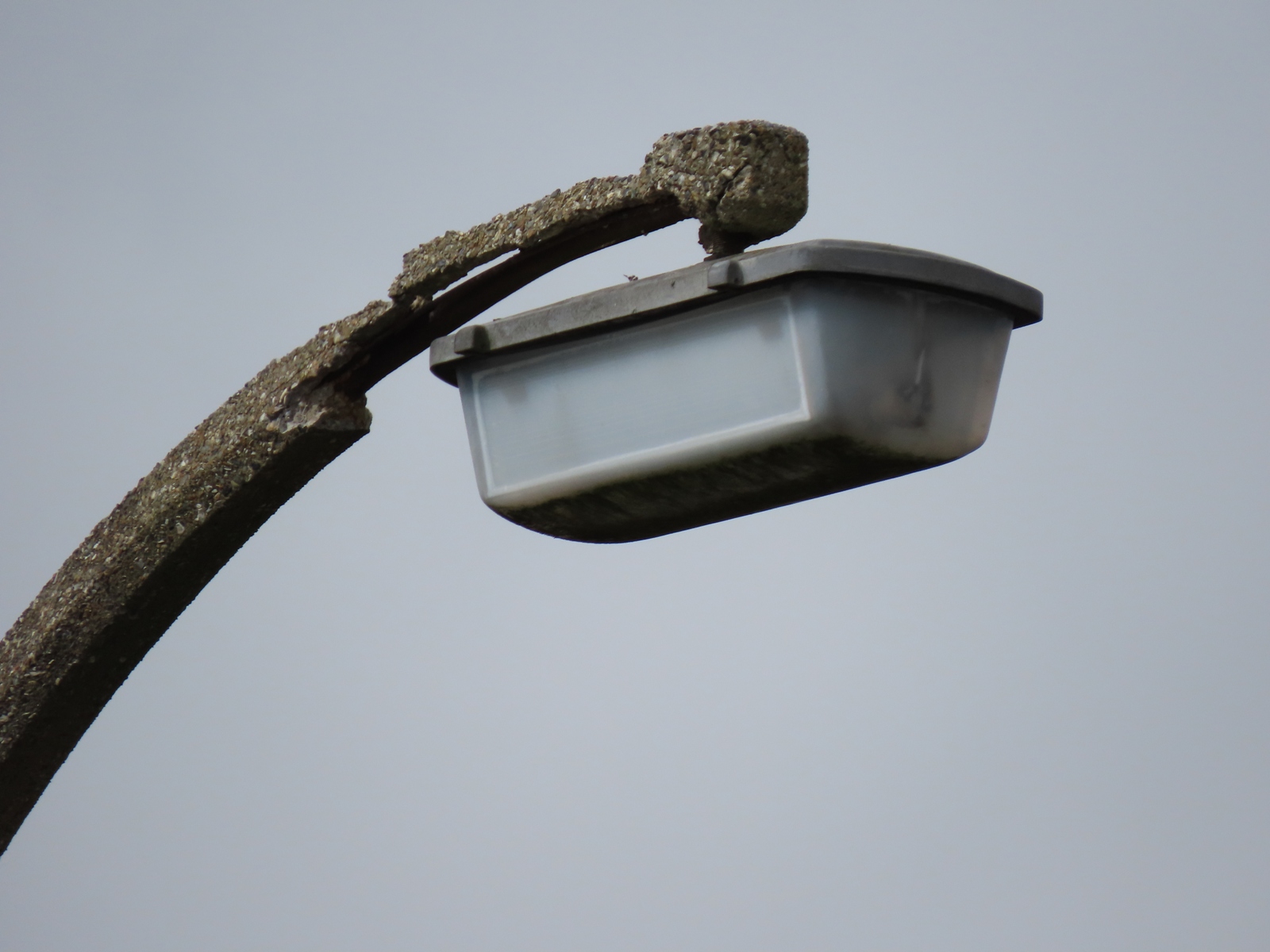 ---
CLICK HERE TO MAKE A MONETARY DONATION
© 2002 - English Street Lights Online