180E. Off Dock Road, Mostyn, Holywell, Flintshire Situated on land owned by the Port of Mostyn are two 25 ft (8 m) Stanton 6 concrete columns with top-entry 'B'-type brackets. One of the brackets has been adapted to accommodate a side-entry Thorn Alpha 1 lantern (which, nowadays, has a broken 'Opticell' unit and no lamp), while the other supports a mystery lantern that may be a gear-in-head ELECO Goldenray Mk III (or Crompton Corona II), which was known as the Goldenray Mk VI. If still in use, both lanterns would run a single 90 Watt SOX lamp, although the mystery lantern would be old enough to have run a 140 Watt SO/H / SOI/H lamp originally, followed by a 100 Watt SOX lamp as the technology evolved.
The column supporting the suspected Goldenray Mk III is seen from the A548 Coast Road.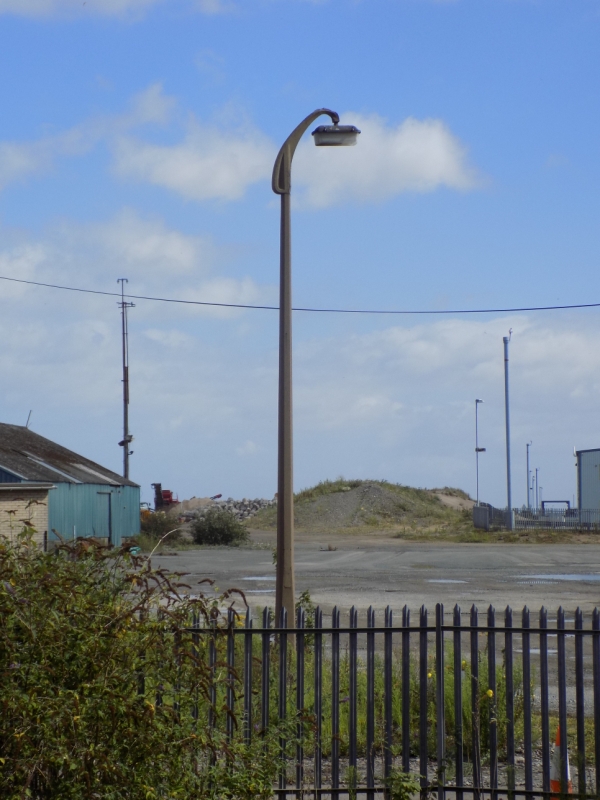 The 1950s' B-type bracket has lost some of the concrete from its top section, and has a large vertical crack adjacent its support fin.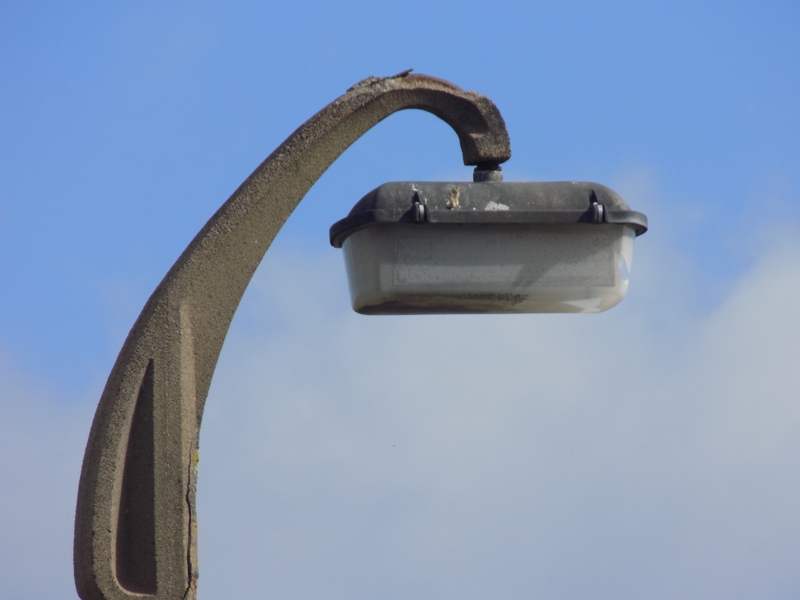 A small amount of damage has occurred to the front of the bowl.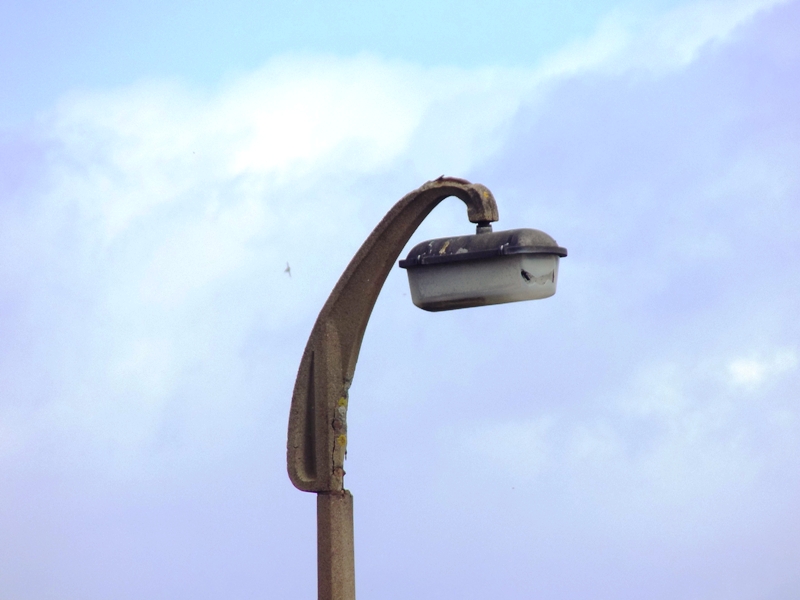 The Alpha 1, although a 1950s' design too, is likely to be a later replacement, though I am surprised that another top-entry lantern wasn't used, instead of going to the trouble of adapting the connection for a side-entry lantern.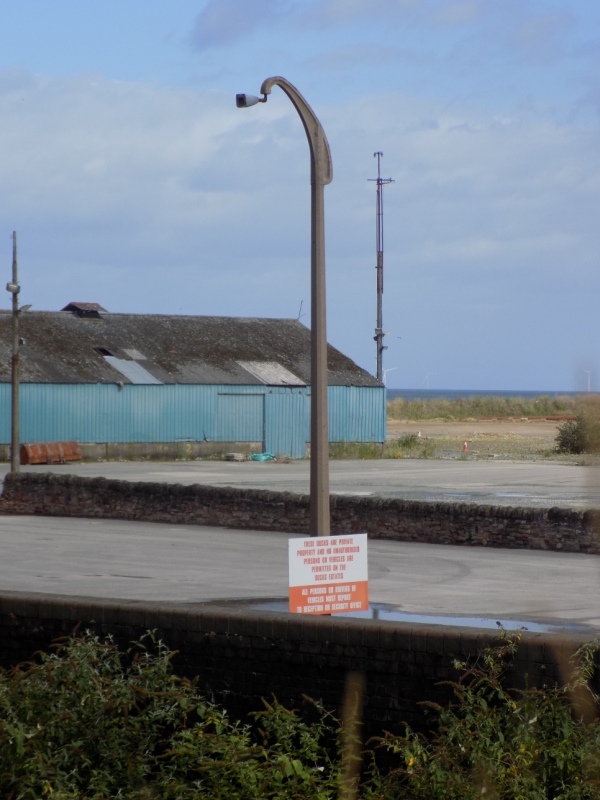 A small length of 1 inch diameter pipe attaches the Alpha 1's aluminium rear casting to the original 1 inch BSP top-entry thread by means of a 90 degree elbow.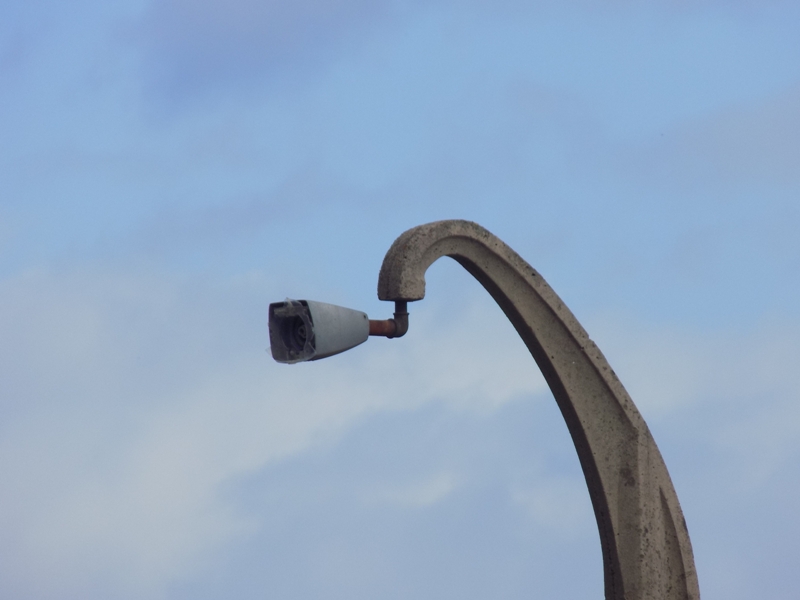 A small section of the Opticell unit remains attached to the casting, with the lampholder situated in the centre, suggesting that the rest broke away, rather than the Opticell being unclipped and removed.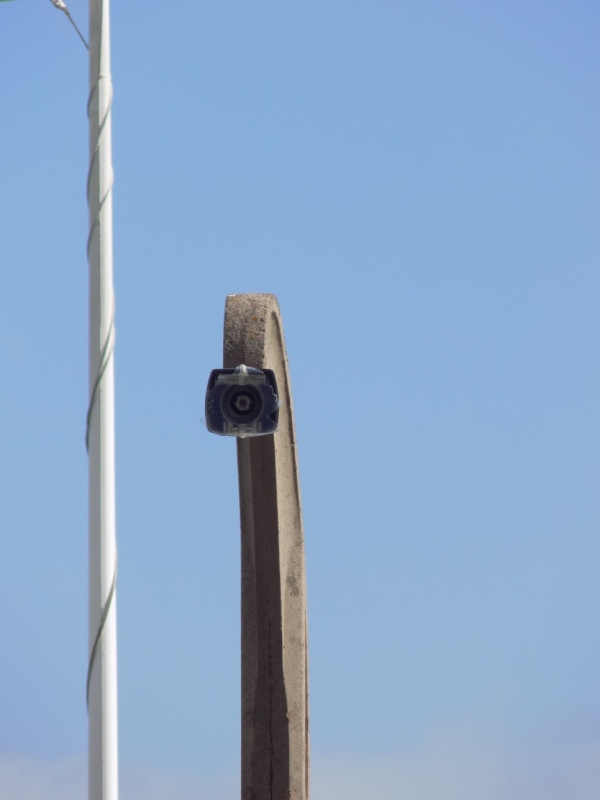 ---
CLICK HERE TO MAKE A MONETARY DONATION
© 2002 - English Street Lights Online