115PA. Off High Street, New Whittington, Chesterfield Situated on a grassed area between High Street and Woodmere Drive is a 15 ft (5 m) aluminium column made by Metal Developments of Birmingham, and supporting a post-top lantern from the GEC Z5673 series. The installation is in private ownership, and seems to be intended for lighting the general area around it, as there is no footpath anywhere near it. The installation may not be used anyway, although a lamp can be seen within the lantern.
The column is hexagonal-based. Being aluminium, it appears far newer than it actually is.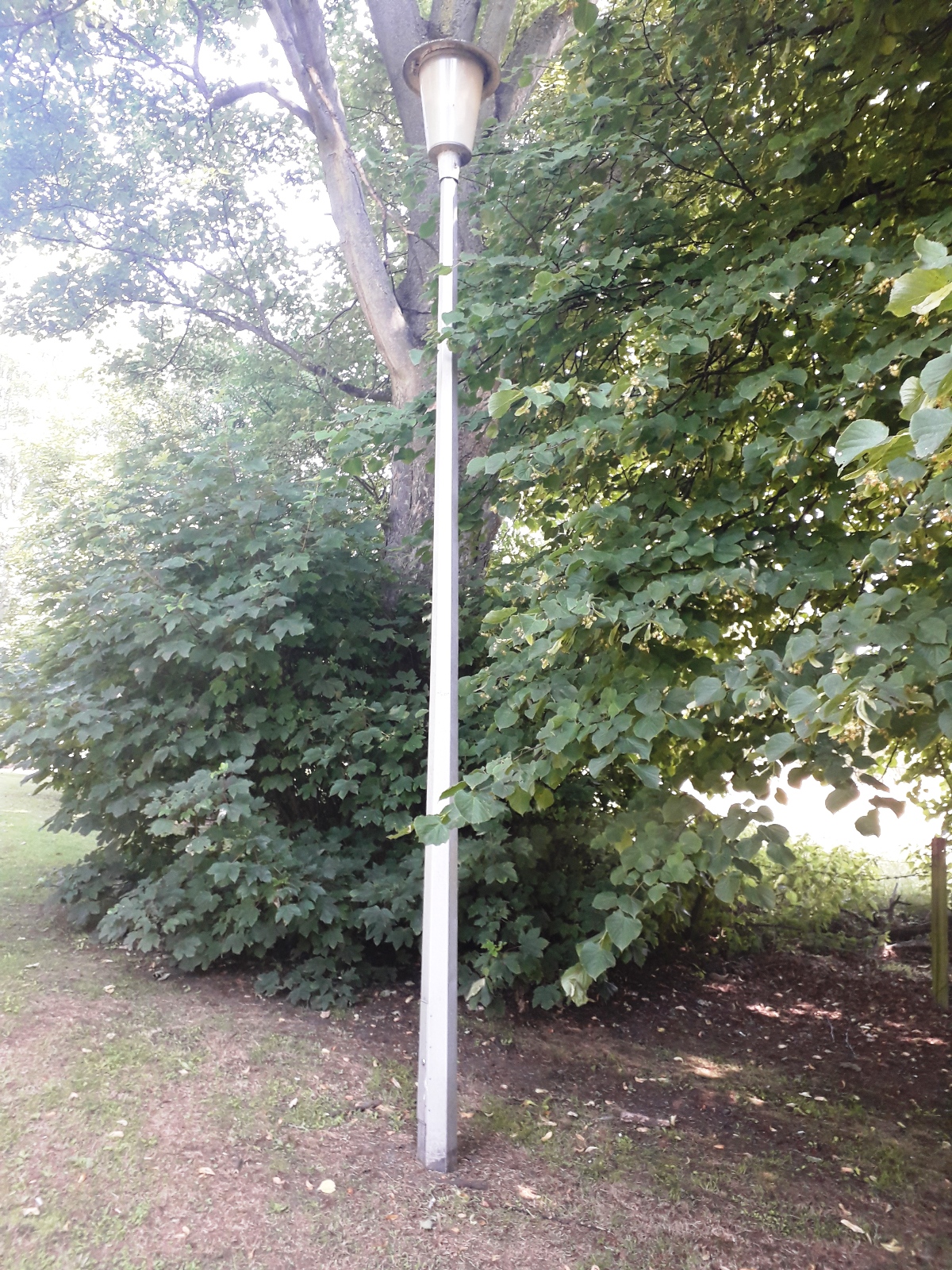 A manufacturer's plate attached to the column states that it was made to BS 3989:1966, which was the Standard to which aluminium lighting columns were produced at the time. This was superseded by BS 5649-2:1978, EN 40-2:1976, suggesting that the column was made in the late 1960s or early 1970s.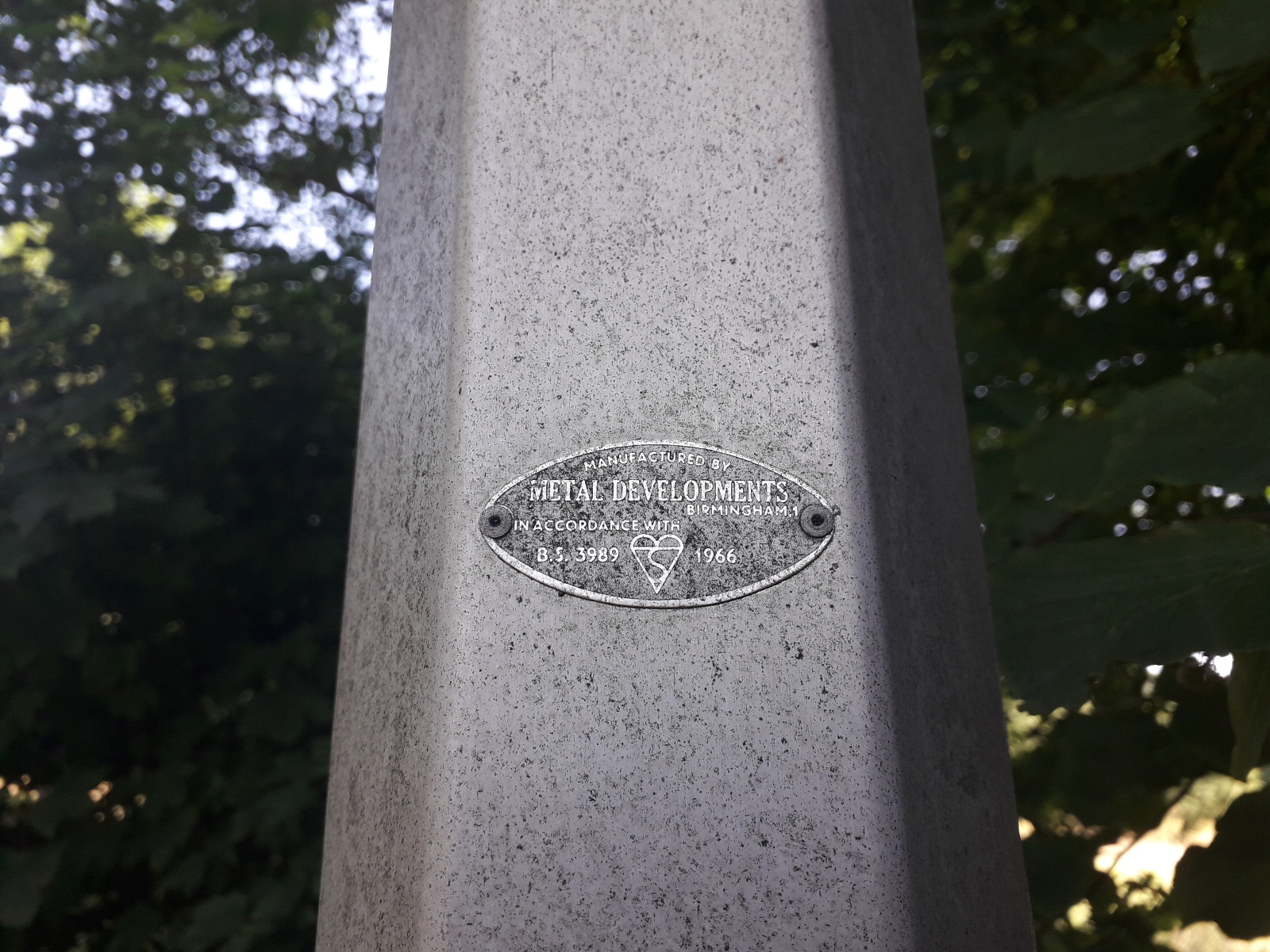 The narrow end of the tapered column looks to become circular for the spigot. A small airgun pellet in the bowl suggests that someone may have tried to deactivate the lantern at some point in the past.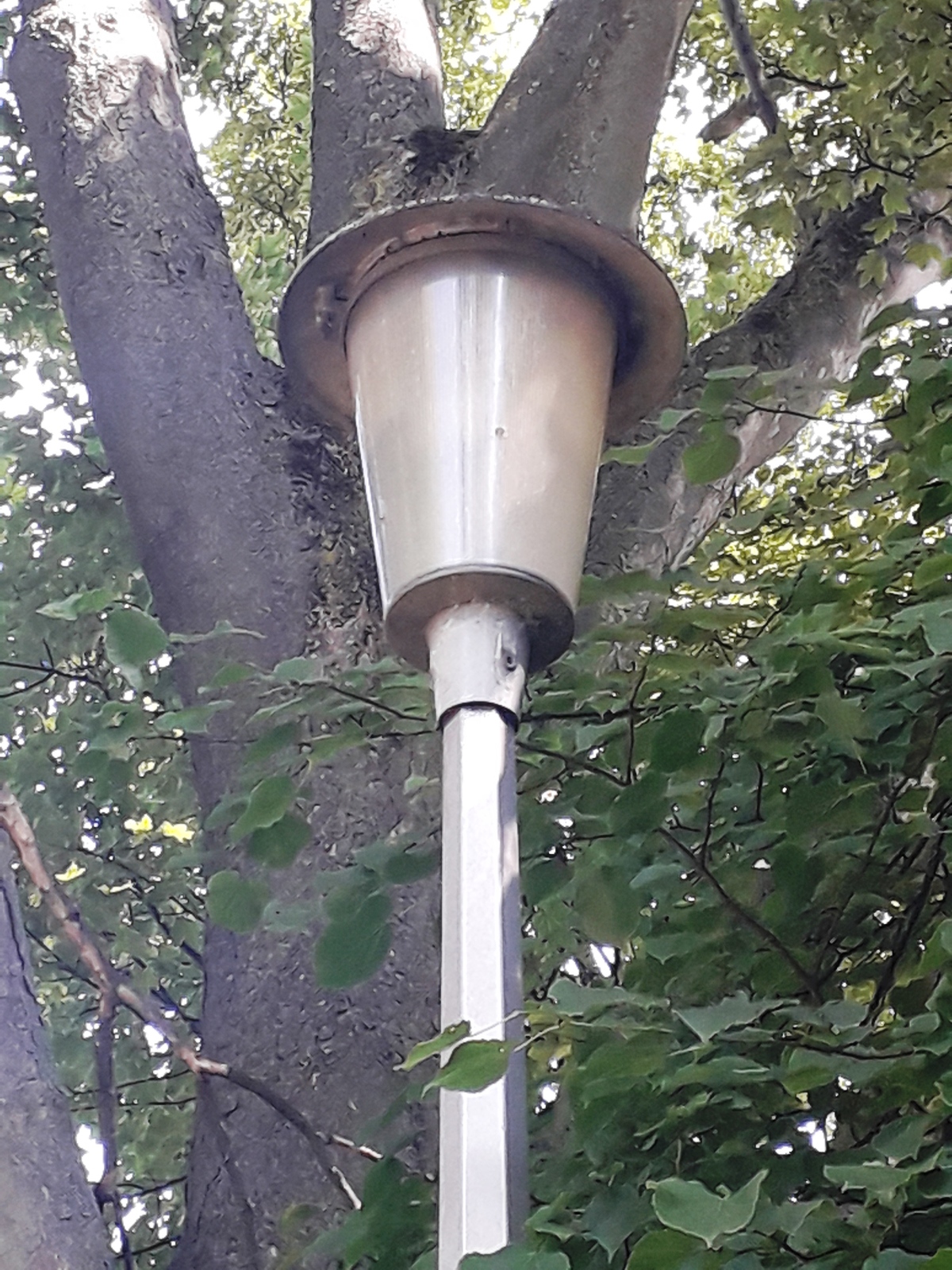 ---
CLICK HERE TO MAKE A MONETARY DONATION
© 2002 - English Street Lights Online