115r. Off Briar View, Brimington, Chesterfield Located a short distance from Briar View itself is an abandoned Revo 'Angelo' 15 ft (4.6 m) concrete column with a B12858 bracket. A top-entry Thorn Beta 5 35 Watt SOX lantern is fitted, although this will have replaced an earlier top-entry lantern. The join between the column and bracket is in especially precarious condition, with 'Denso' tape having been wrapped around the two, in an attempt to hold them together, at some point previously. The length of abandonment for this installation is unknown, although I would guess that it may have last been in operation in the early 2000s.
The spalling at the column and bracket joint is considerable, with a large amount of the concrete having broken away from the bracket.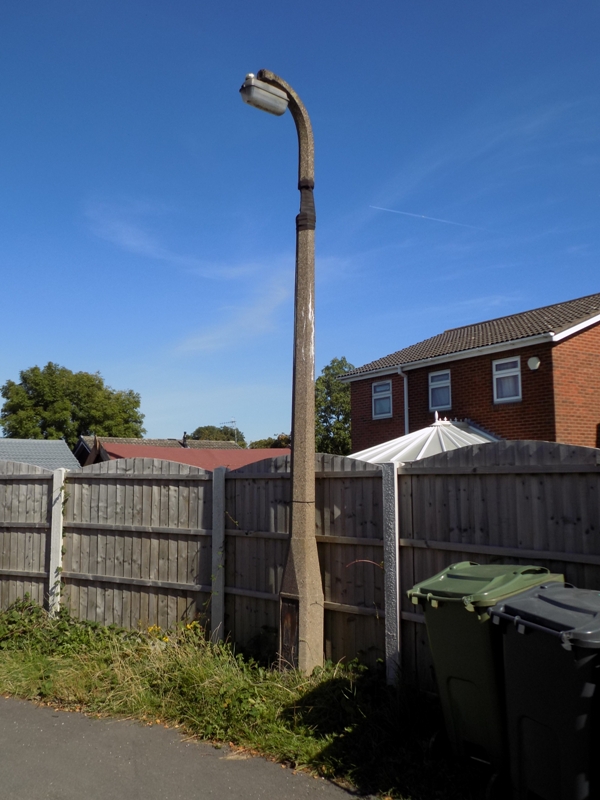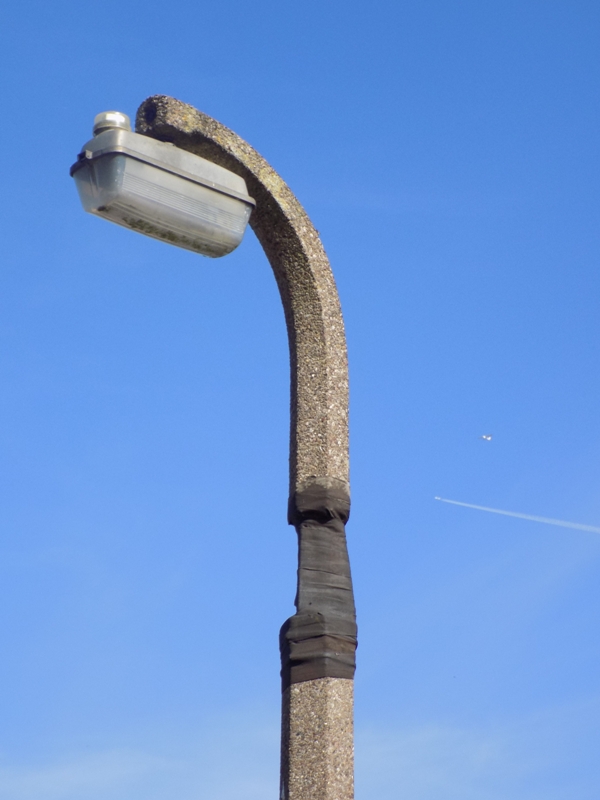 A rather yellowed Zodion photocell is fitted to the Beta 5.
The column's inspection door is quite heavily rusted. Although a supply is connected in the column base, I am not sure as to whether it is still live or not.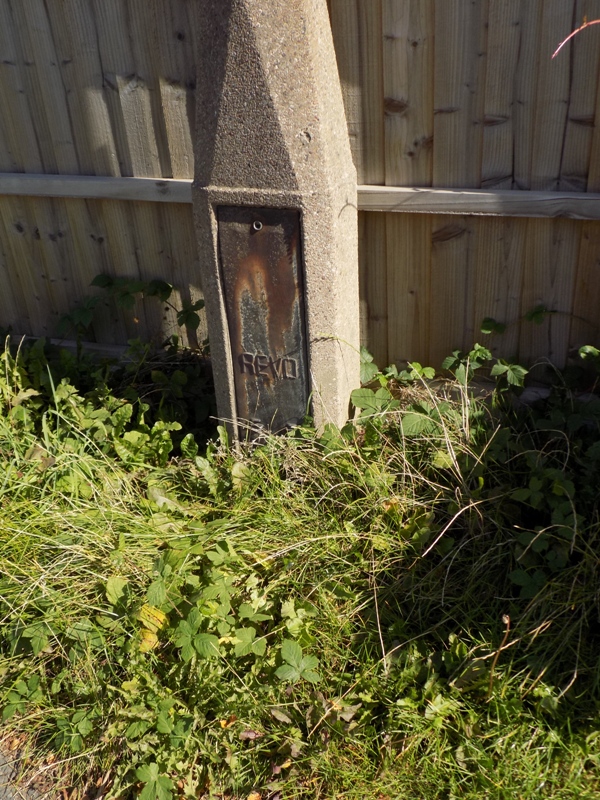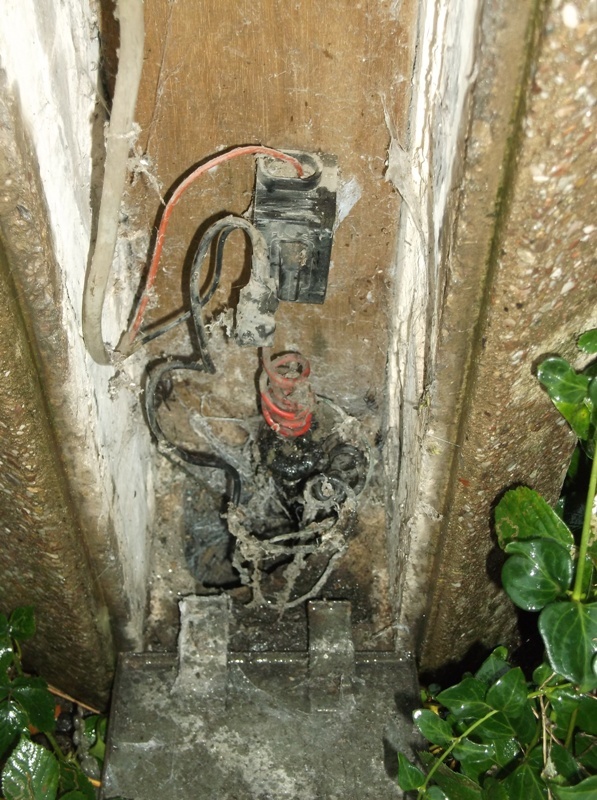 ---
CLICK HERE TO MAKE A MONETARY DONATION
© 2002 - English Street Lights Online