115lc Farndale Road, Staveley, Chesterfield Adjacent a vacant piece of land stand two derelict 25 ft steel poles, with both supporting ornate double-arm brackets and the remains of BTH (British Thomson-Houston) '600 Series' lanterns. Years of abandonment have led the lanterns to suffer heavily at the hands of vandals, with all of the bowls being broken, although one has managed to stay relatively intact, with only one part of this bowl having suffered damage. Although previous uses of the land are unknown, I would suspect that it was part of the long-gone Staveley Ironworks complex in the past.
The two columns rise up from the undergrowth - the only sign of the land's previous occupancy.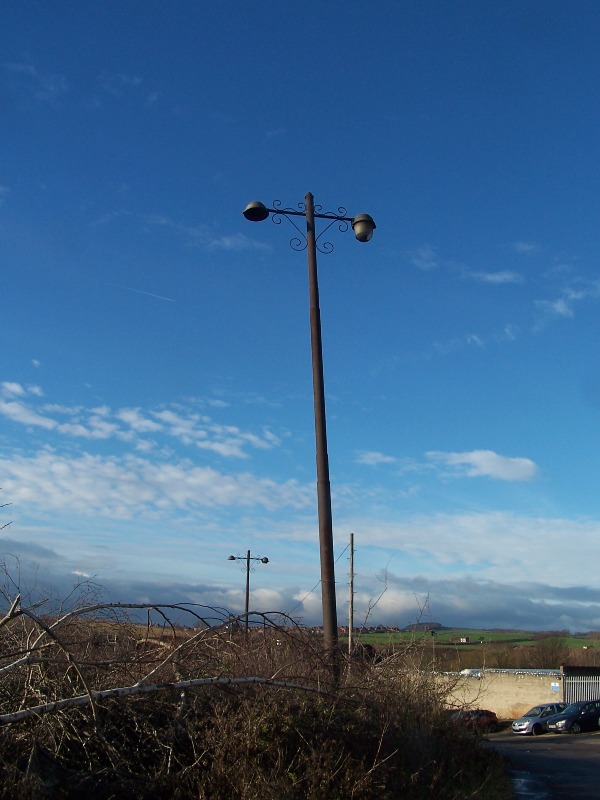 Given that the lighting served an industrial premises, the use of ornate scrollwork on the brackets is surprising, especially when the posts themselves are functional in appearance (they do not even have base compartments). Then again, if the site was part of the ironworks, the posts and brackets may have been made there.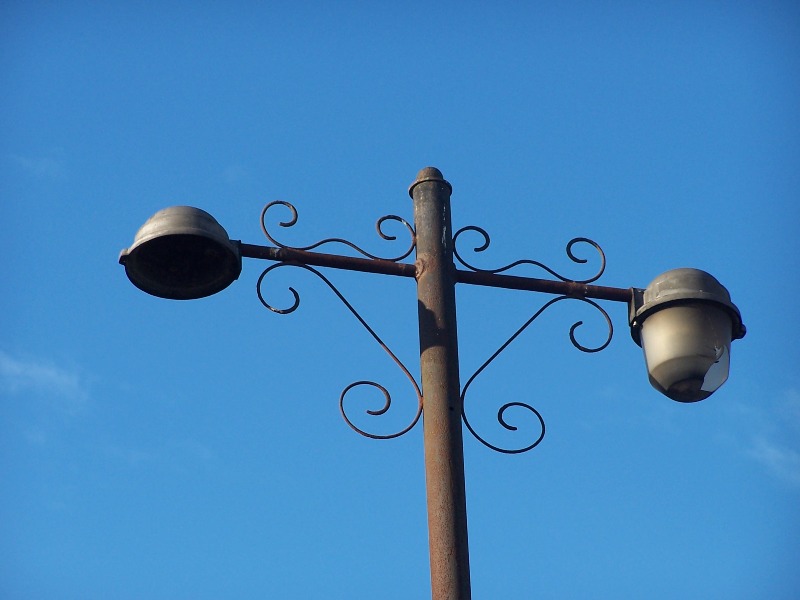 The bowl, refractor and lamp are long-gone from the left-hand example.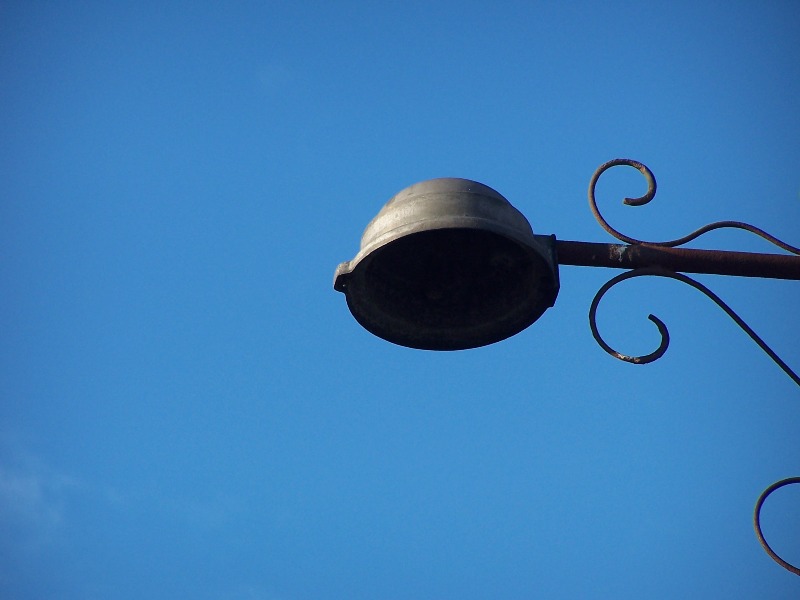 Out of the four lanterns, this one is in about the best condition.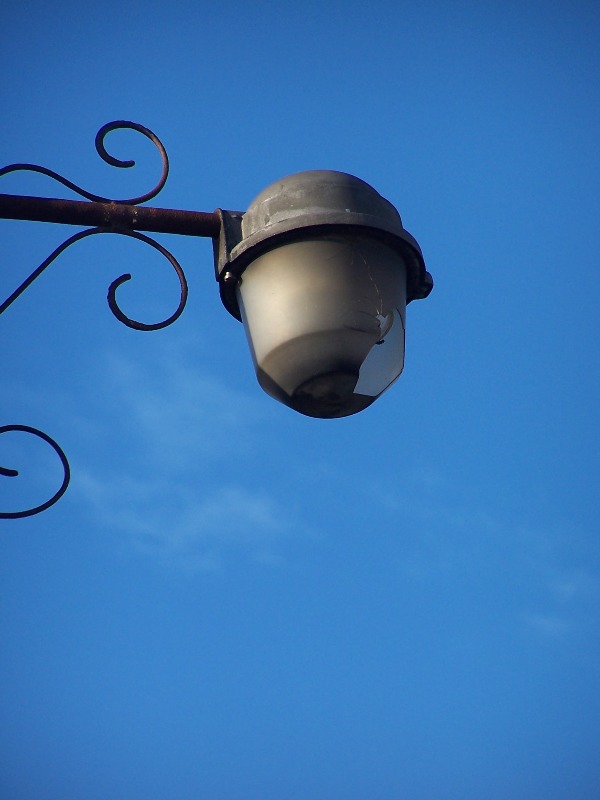 Amazingly, a high wattage tungsten filament lamp, complete with (at least) part of a prismatic refractor ring, survives within the rather sorry-looking lantern.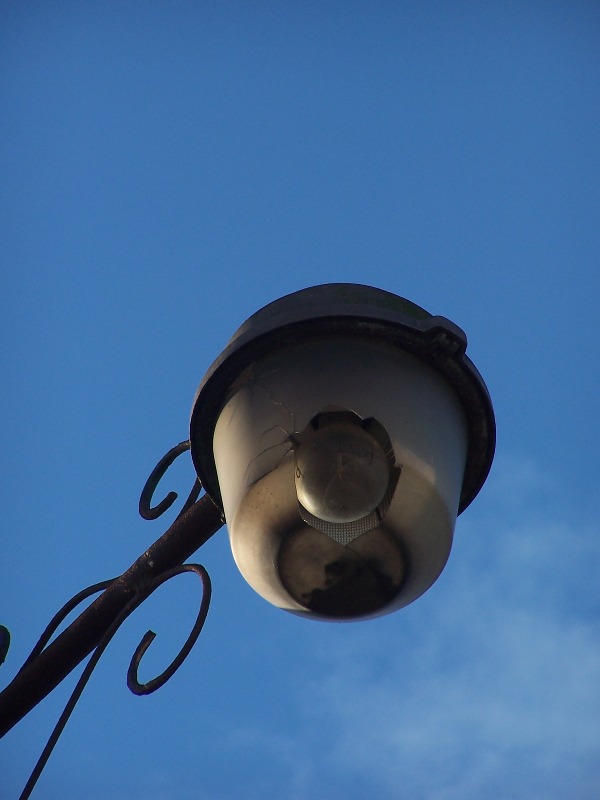 Looking the other way.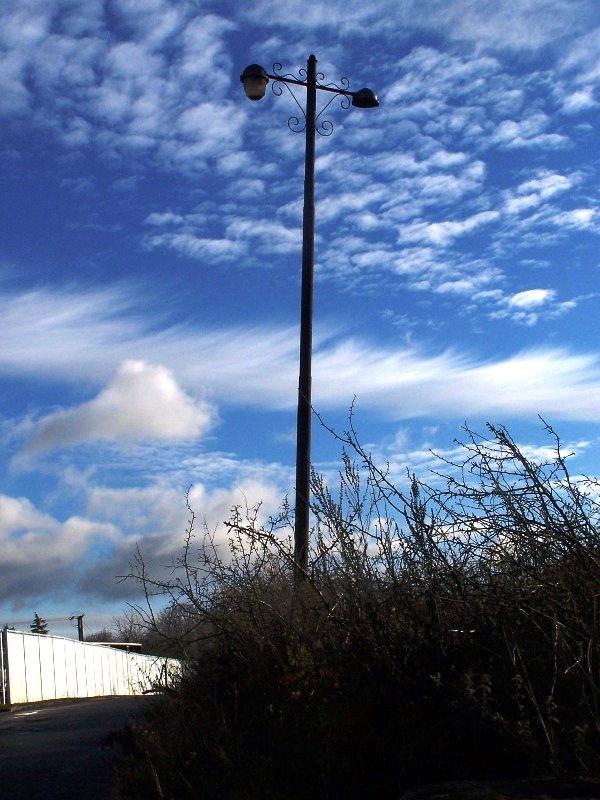 From this side, the best of the four lanterns looks (almost) undamaged. The holes that are visible on the column shaft may have supported a floodlight at some point during the column's working life.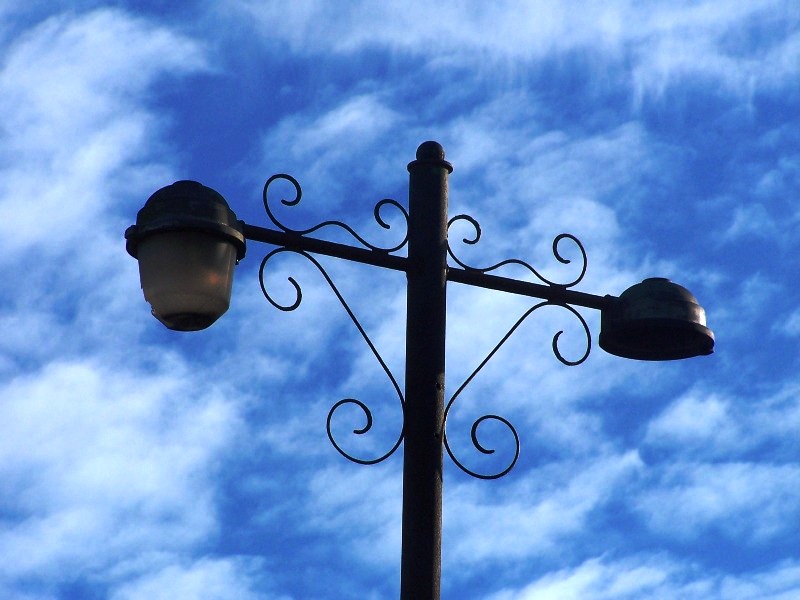 Both lanterns on the second column have seen better days.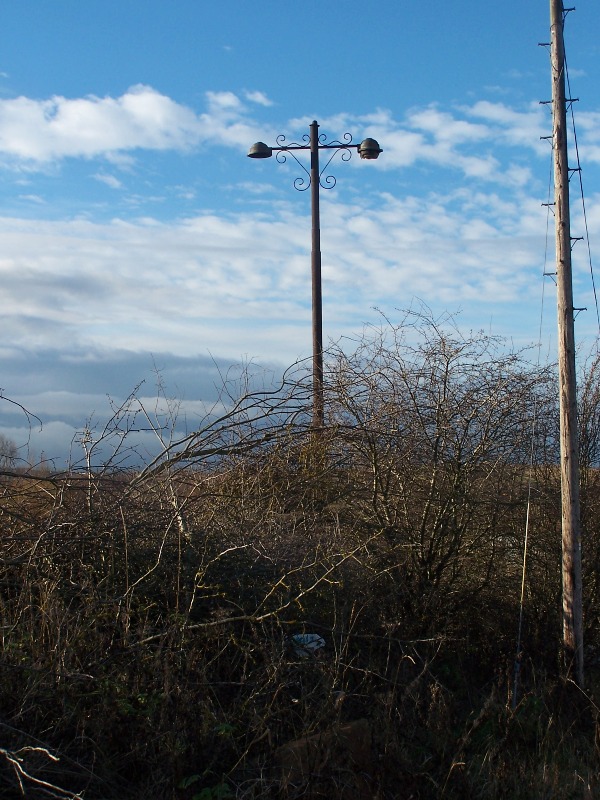 Once again, the right-hand lantern is the more intact of the two.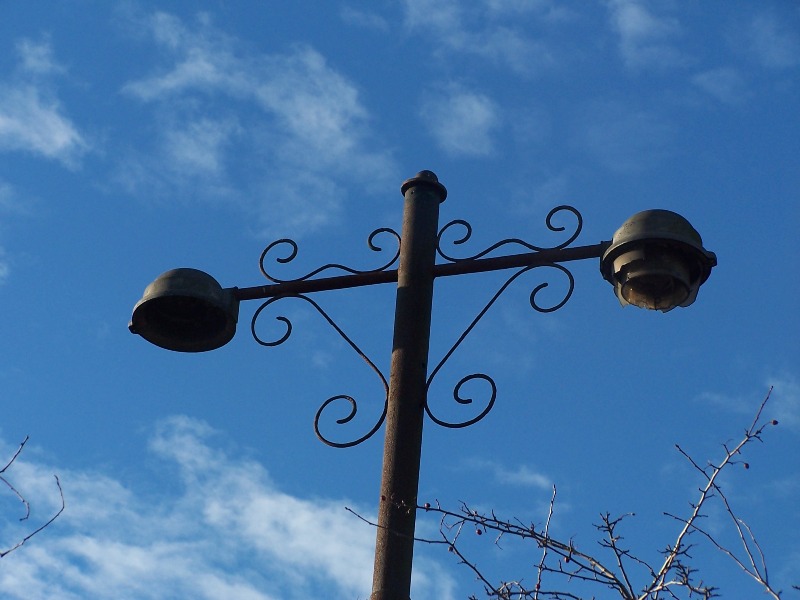 The refractor appears to be chipped, and the lamp is smashed, however.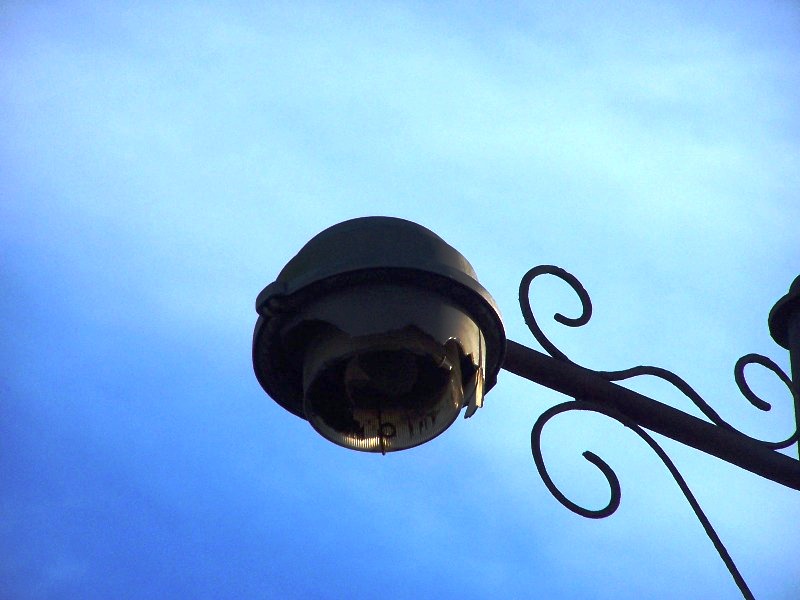 By 2022, the site had been cleared for redevelopment, and these installations were gone.
---
© 2002 - English Street Lights Online