115ld Off the A619 Lowgates, Staveley, Chesterfield Situated within a fenced-off compound that surrounds a derelict building is an octagonal-based Stanton 7 concrete column, and topped with a steel swan neck bracket supporting a top-entry Thorn Beta 5 35 Watt SOX lantern. This lantern would have replaced the installation's original in (approximately) the 1980s, though today, it too lies derelict and abandoned. Despite this, the installation is, overall, in good condition, with no obvious damage visible to the concrete structure.
This is likely to be an early version of the Stanton 7 column, owing to the use of a non-concrete bracket; it may date to the 1930s.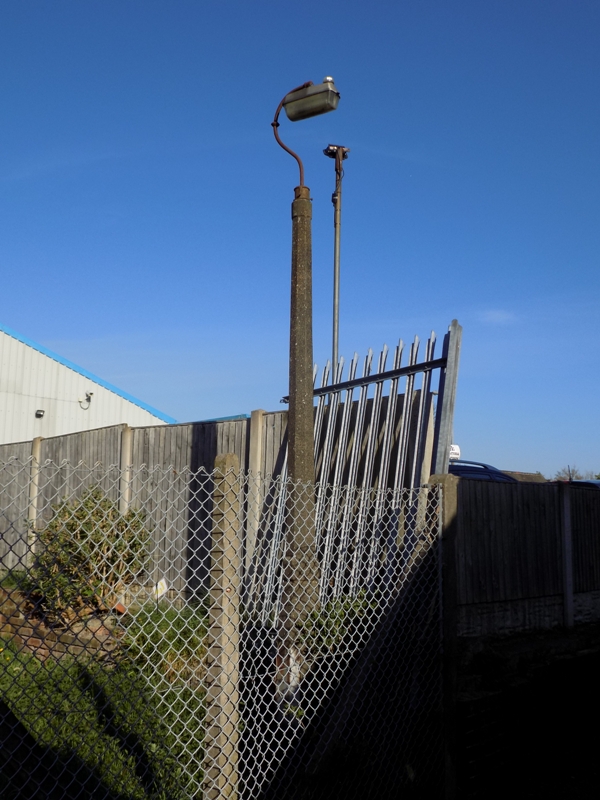 The swan neck bracket is rusty and pitted; all of its paintwork having worn away.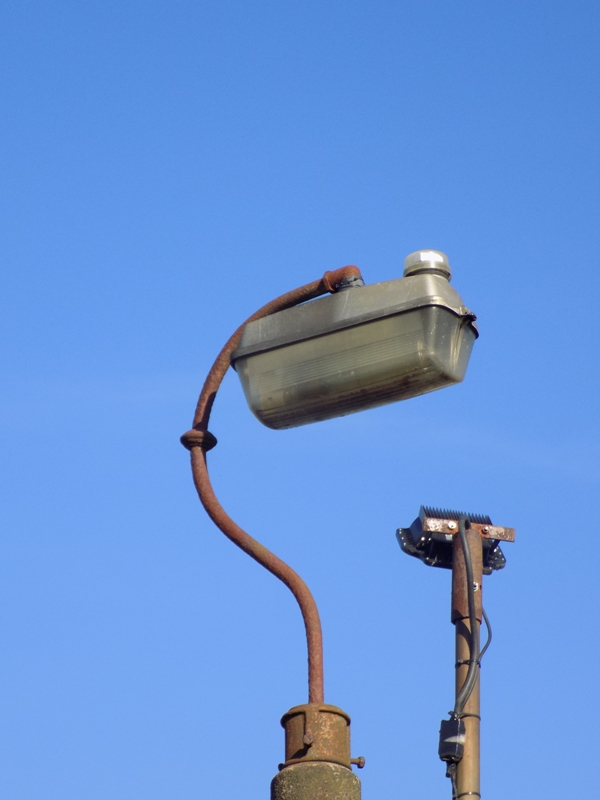 The lamp's blackened electrodes and dirt-laden bowl suggest that it hasn't seen any maintenance for some time.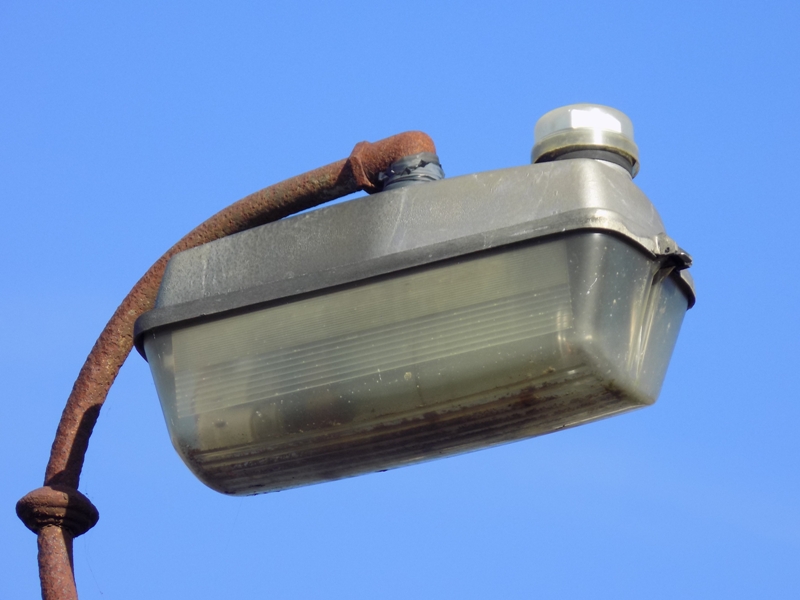 What appears to be a piece of insulation tape is wrapped between the lantern and the top-entry elbow as a way of trying to prevent the lantern from rotating on the bracket. The use of the functional elbow is unusual in a bracket of this vintage; ordinarily, a more ornate finial would provide the necessary 90 degree bend between the bracket and the lantern.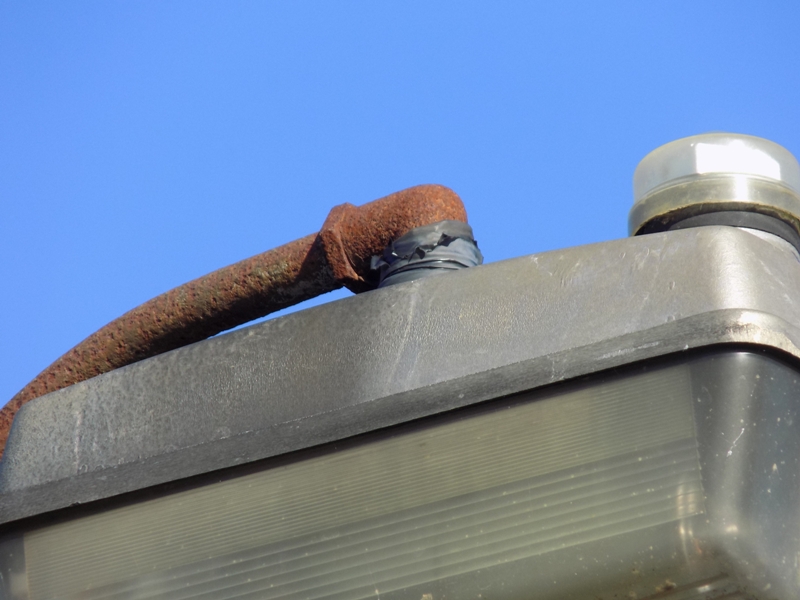 With the tape having lost much of its adhesiveness since being applied, the lantern has moved slightly out of alignment with the bracket.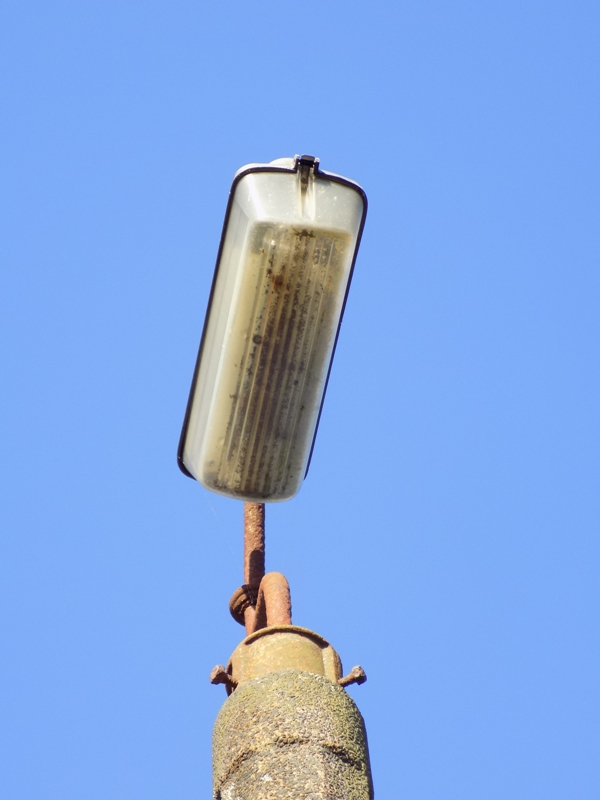 This appears to be the shortest (12 ft / 3.6 m) version of the Stanton 7 column.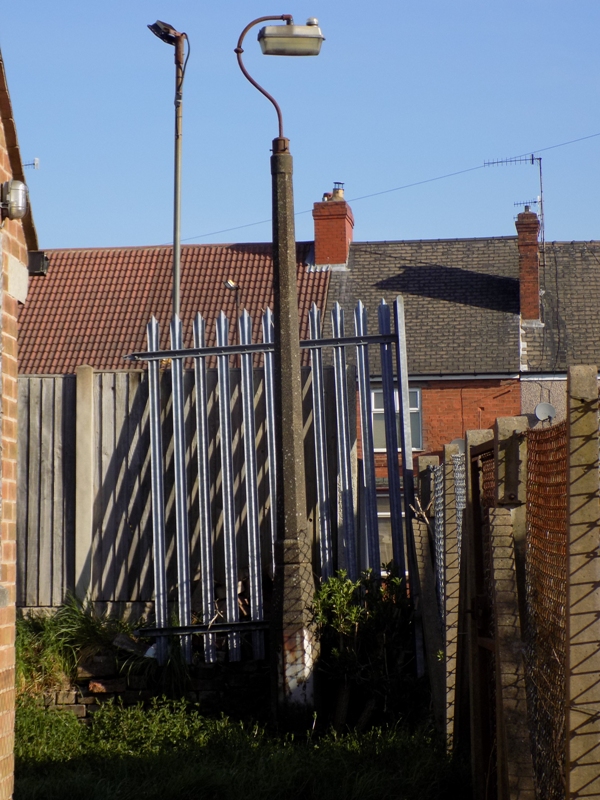 The column base on this version is wider (allowing more room for the bulkier lamp control gear of the period), with a steel door that is secured with two coach bolts. Later versions saw the door changed to a flat cast aluminium panel, and secured with Stanton's standard barrel lock, or a tri-head bolt as an alternative.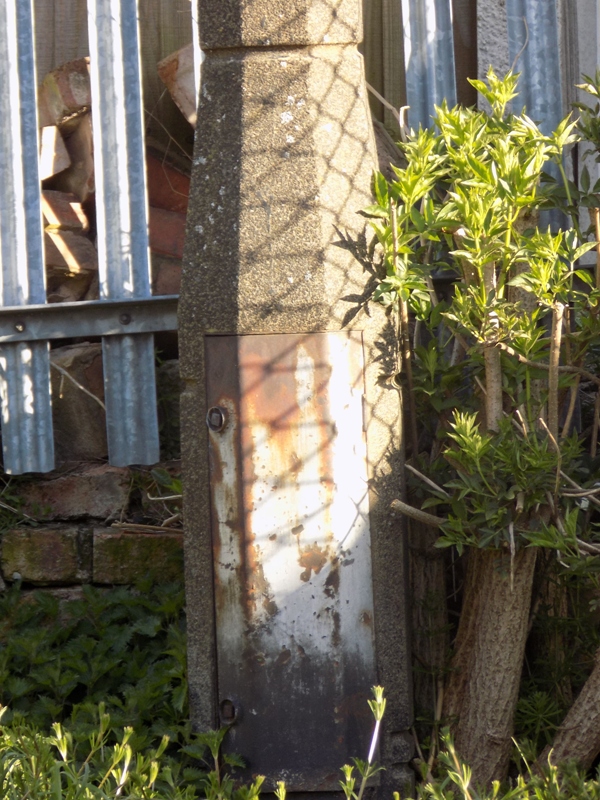 ---
CLICK HERE TO MAKE A MONETARY DONATION
© 2002 - English Street Lights Online