115o The Clocktower Business Centre, Works Road, Hollingwood, Chesterfield Attached to the imposing red-brick building that once served as the offices for the Staveley Works complex are at least three unidentified top-entry conical lanterns, with two still retaining their rather angular glass bowls. Although it is a shame that the bowl is missing from the third example, its absence allows a large, high-wattage tungsten filament lamp to be seen within the lantern, suggesting that the lighting could still be operational.
All three of the lanterns are attached to corner brackets; one example is behind a fence to the right, out of shot here.
The brackets are very industrial in their appearance - there are no embellishments at all. We last saw this type of lantern attached to a concrete column in Ambergate.
A series of concentric refractor rings are formed in the bowl immediately beneath where the lamp is situated.
The bowlless example can be seen at the other end of the building.
In these days of 'energy saving' lamps, seeing a tungsten filament lamp (particularly, a high-wattage type, as this is) installed is a rather uncommon occurrence.
The rather plain interior of the lantern is visible here.
A couple of views of the building itself; the clock still works and was displaying the correct time...and yes; this was ante meridiem!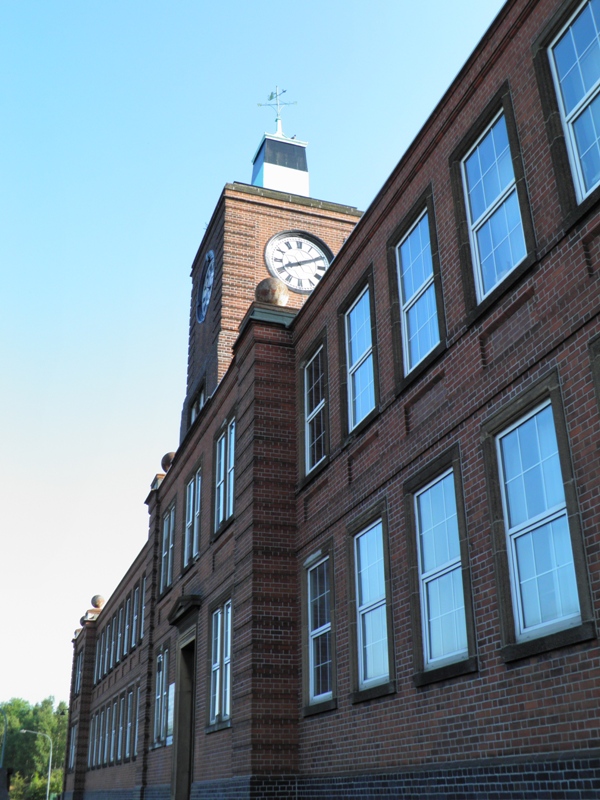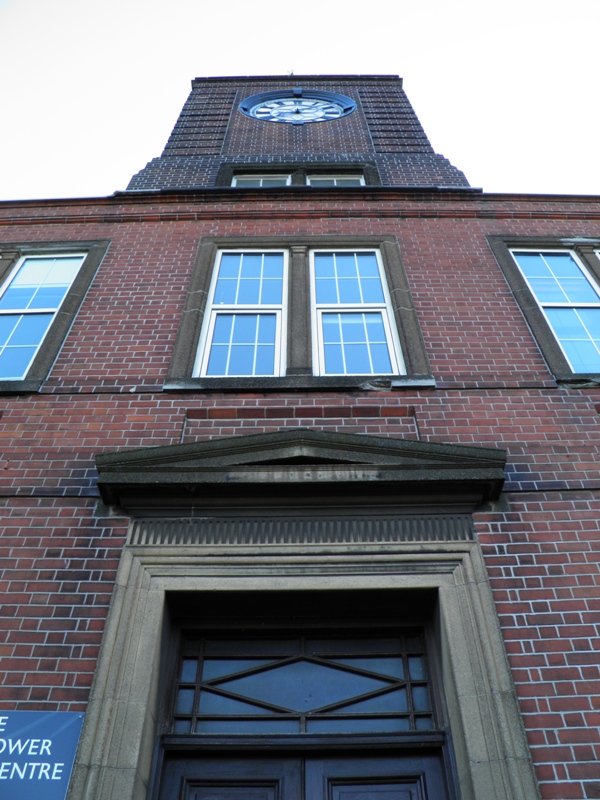 ---
CLICK HERE TO MAKE A MONETARY DONATION
© 2002 - English Street Lights Online