115s. Calow Lane, Hasland, Chesterfield Within the compound between the Western Power Distribution and National Grid substations stands a Stanton 9 concrete column supporting a Metropolitan-Vickers PR91 post-top lantern; both of which date from the 1950s, and are likely to have been installed at the time when the substation was constructed. The 'Metrovick' name disappeared on the 1st January 1960, when parent company AEI (Associated Electrical Industries) decided to dispose of the brand, along with British Thomson-Houston (BTH), owing to the considerable rivalry that existed between both organisations, despite having merged in 1928, and being purchased by AEI a year later. While the PR91 was designed for tungsten, mercury or sodium lamps, this example appears to have been modernised in the mid-1980s, when it was converted to high pressure sodium (SON) lighting, and its canopy drilled for automatic photocell operation.
With thanks to Western Power Distribution for granting me permission to take these pictures.
The lantern comprises a glass refractor bowl sandwiched between an aluminium base and canopy.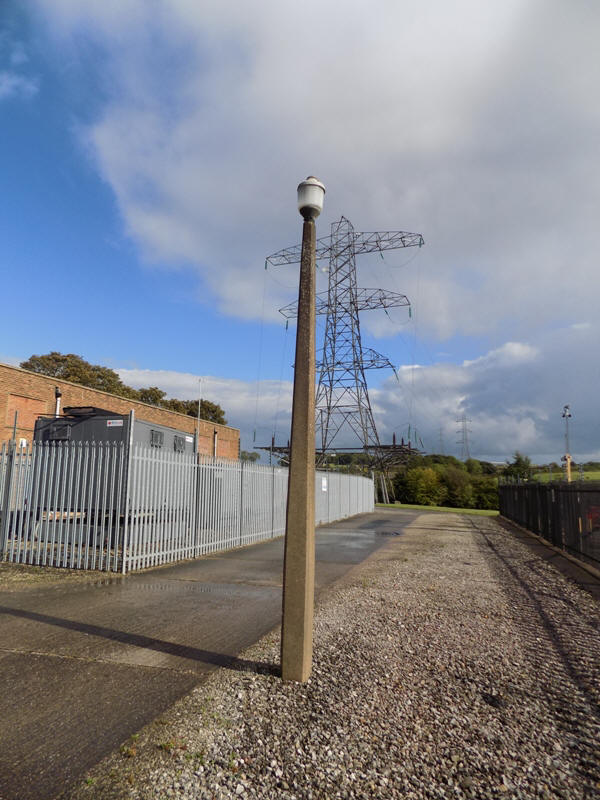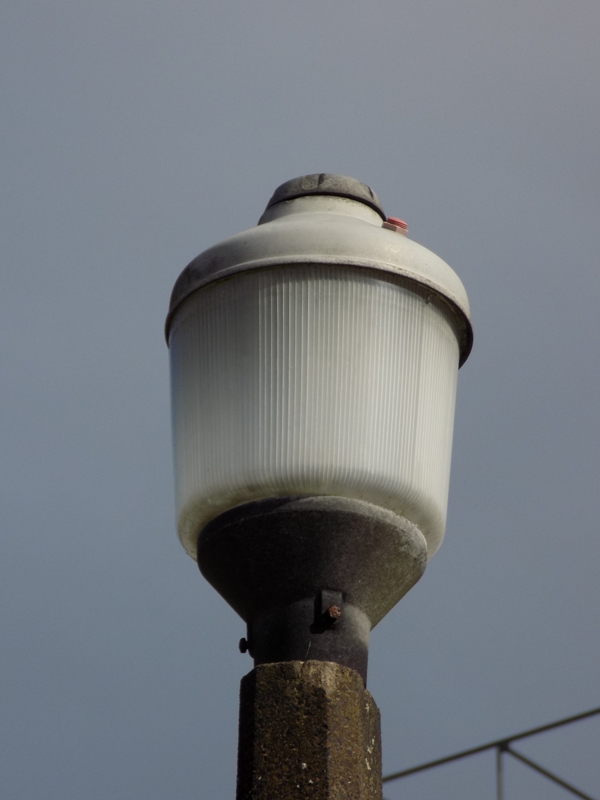 A Royce Thompson ER12HN miniature photocell operates the lantern these days, though technicians working at the substation while I was there remarked that they weren't sure that it remained in use.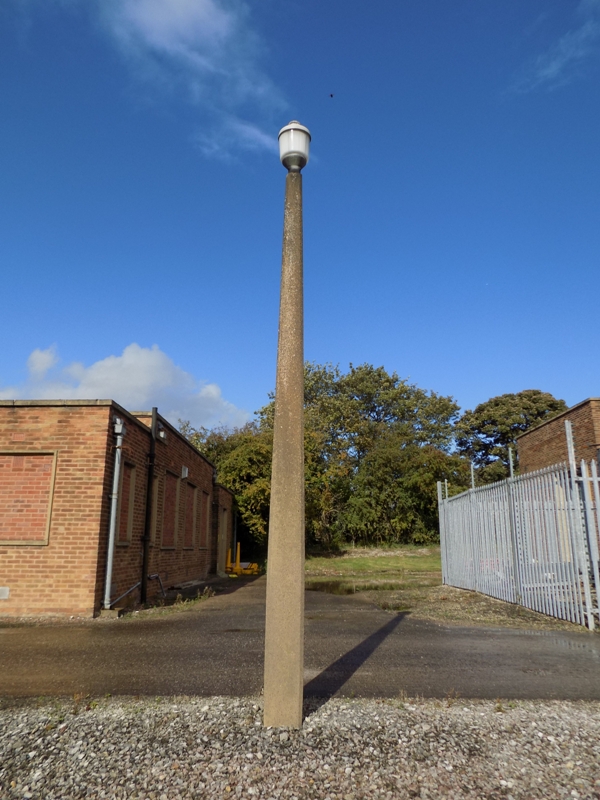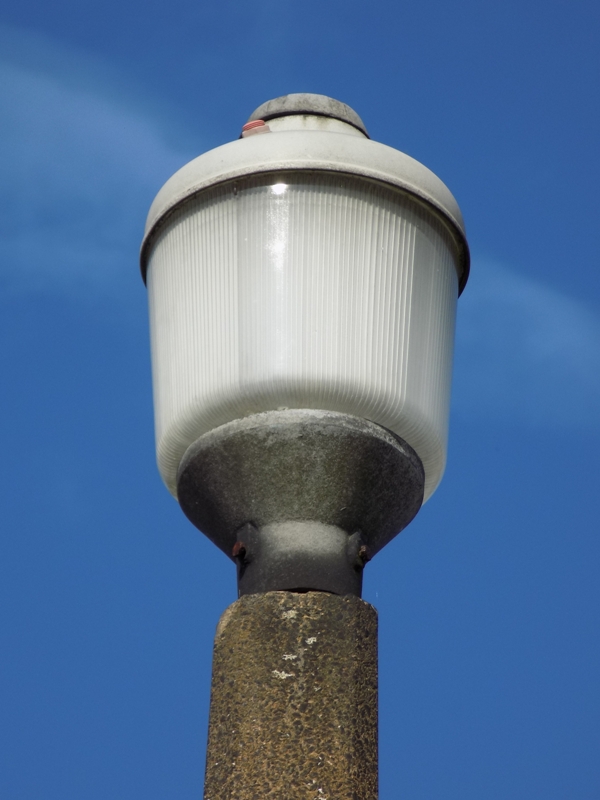 Although a little grubby around its base, the refractor bowl is in excellent condition.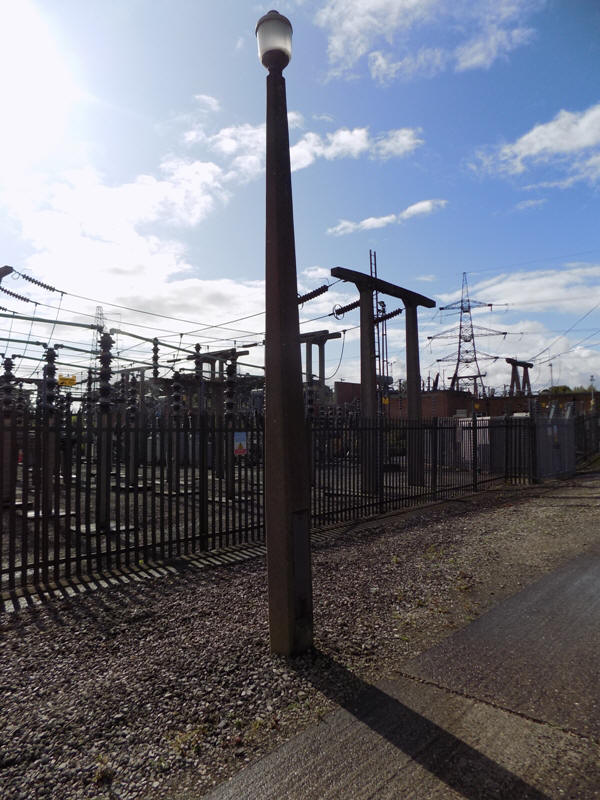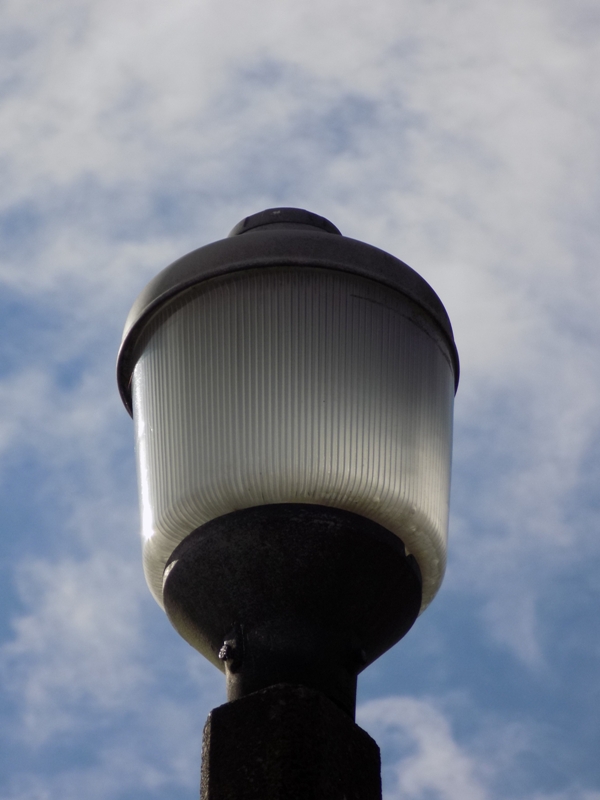 Opening the column's inspection door reveals an original cut-out, along with 1980s' Thorn control gear for a 70 Watt SON lamp. The lack of any fixing holes from previous gear components suggests that the lantern may have run a tungsten filament lamp originally. A five-core flexible cable supplies both the lamp and photocell circuits.
Sadly, when I passed by the substation site in February 2021, this column appeared to have been removed.
---
CLICK HERE TO MAKE A MONETARY DONATION
© 2002 - English Street Lights Online