115SA. Off Sutton Lane, Arkwright Town, near Chesterfield. On land that is believed to have been part of Arkwright Colliery are a number of derelict columns supporting heavily-vandalised Atlas Alpha 3 lanterns. The colliery closed in 1988, with open-cast mining commencing a few years later, but by 2010, all traces of the site's previous use had disappeared - hence, the reason that the installations have been allowed to fall into such poor condition.
A Stanton 8G concrete column supporting two Alpha 3s (both, looking equally dilapitated) stands above the trees and shrubs that have grown since the site's abandonment.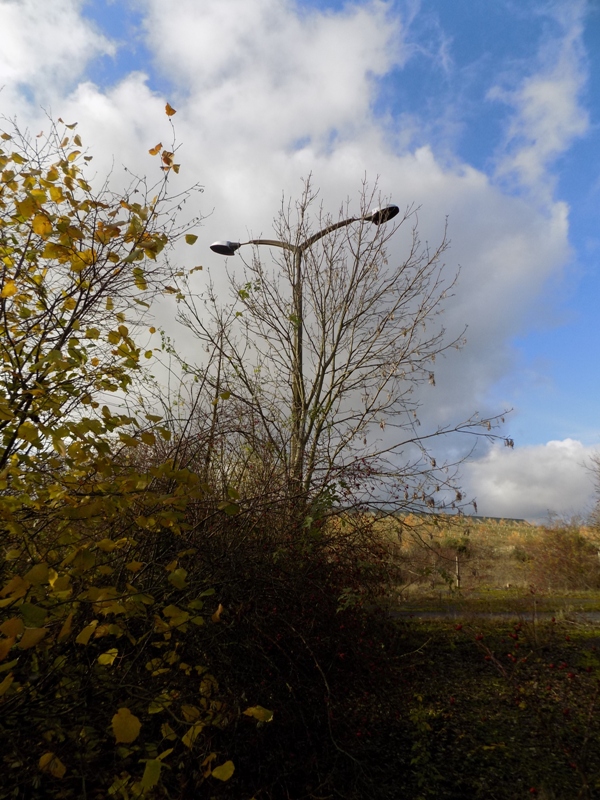 The bowls are missing from all of the lanterns.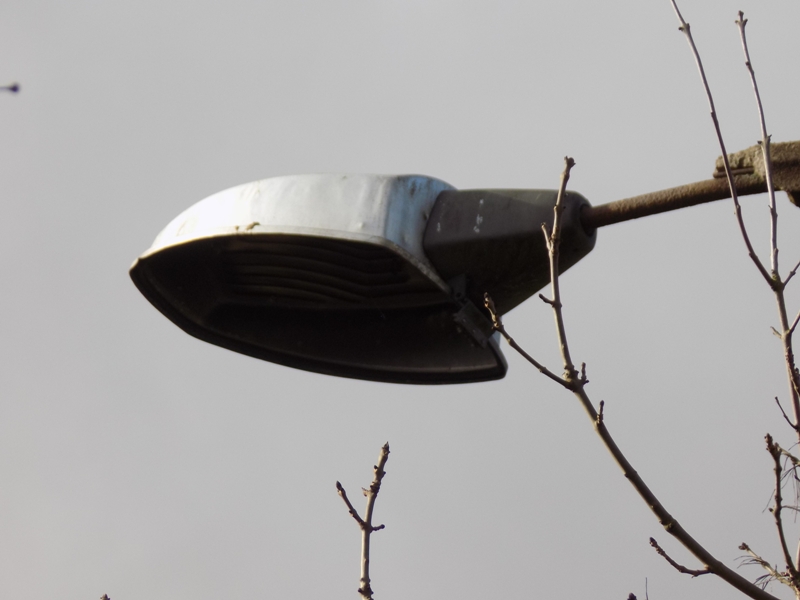 The lamps are also missing (i.e. smashed) in these two examples. The concrete brackets are spalling heavily at their lantern ends.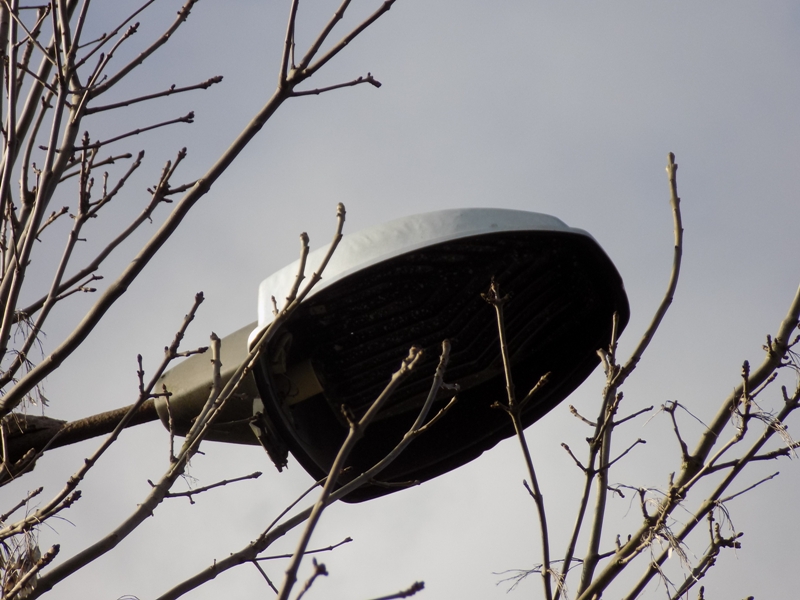 An 8F column situated nearby looked oddly incongruous in amongst this now-rural scene.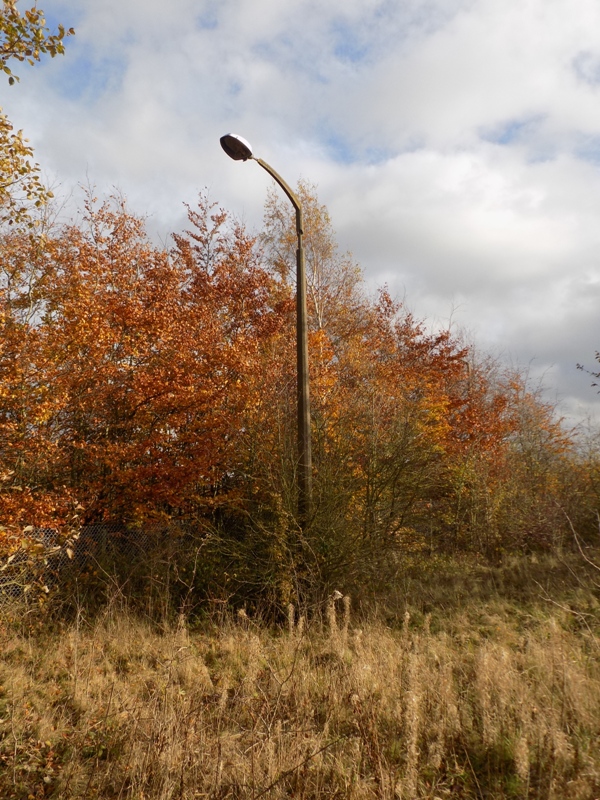 The remains of a broken MBF lamp remained fitted within this lantern.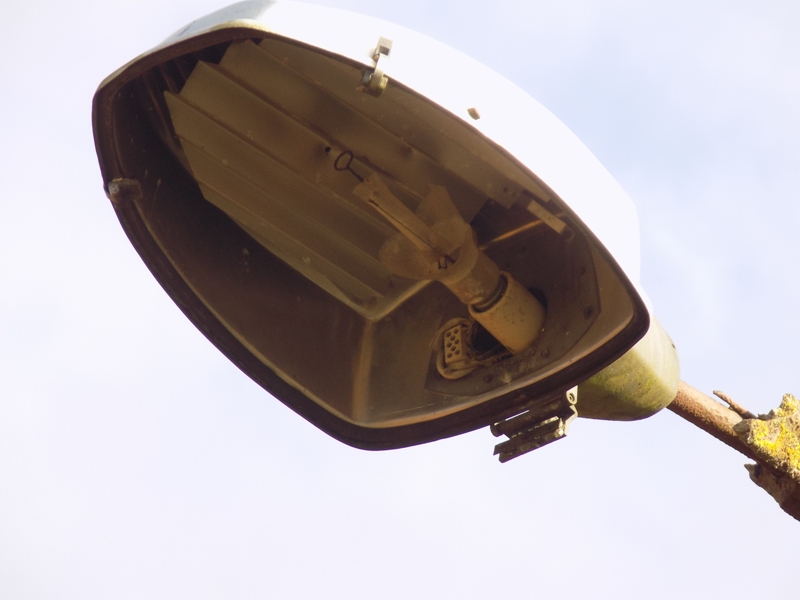 This lantern features a corrugated aluminium reflector sheet above the lamp, making it a slightly rarer version of the Alpha 3.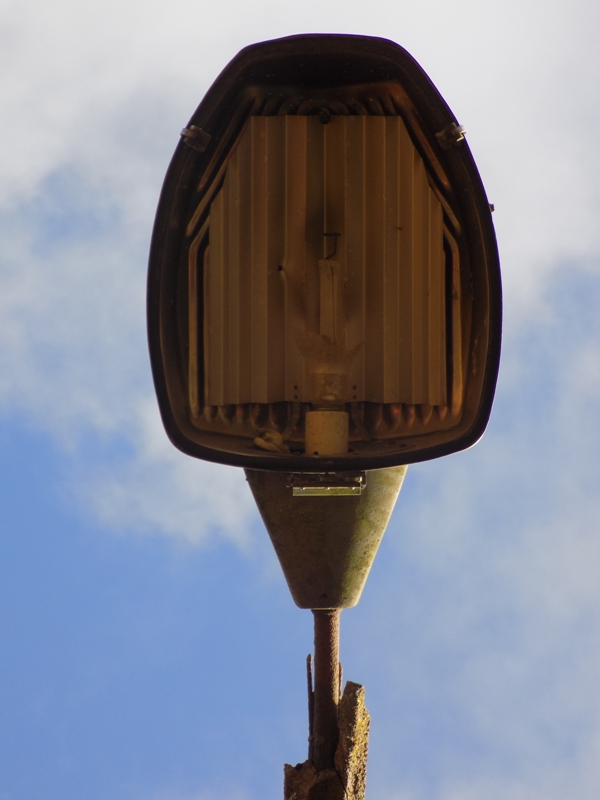 The same installation, from a different angle. The column's inspection door was missing, although peering into the base compartment was made difficult because of the adjacent bushes. There didn't appear to be any lamp control gear remaining in the base, although an old fused cut-out could be seen.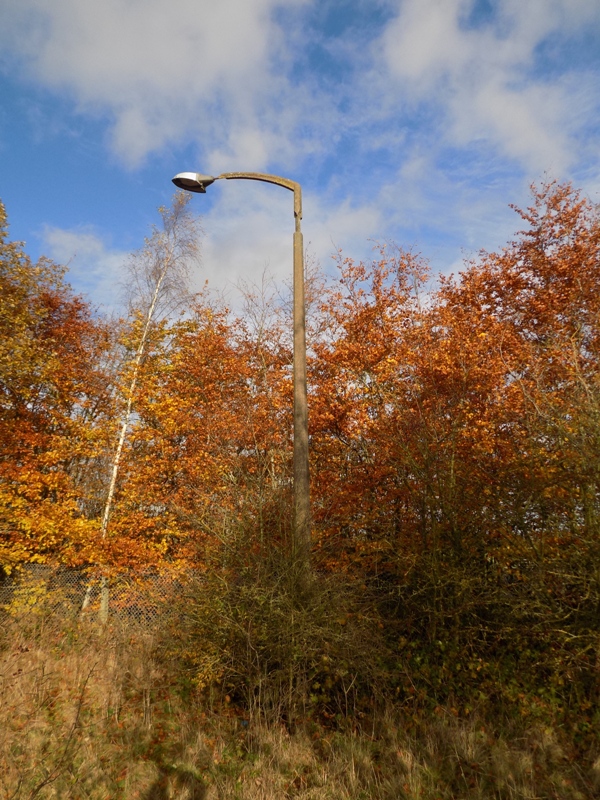 This example's bracket is spalling at the column joint too.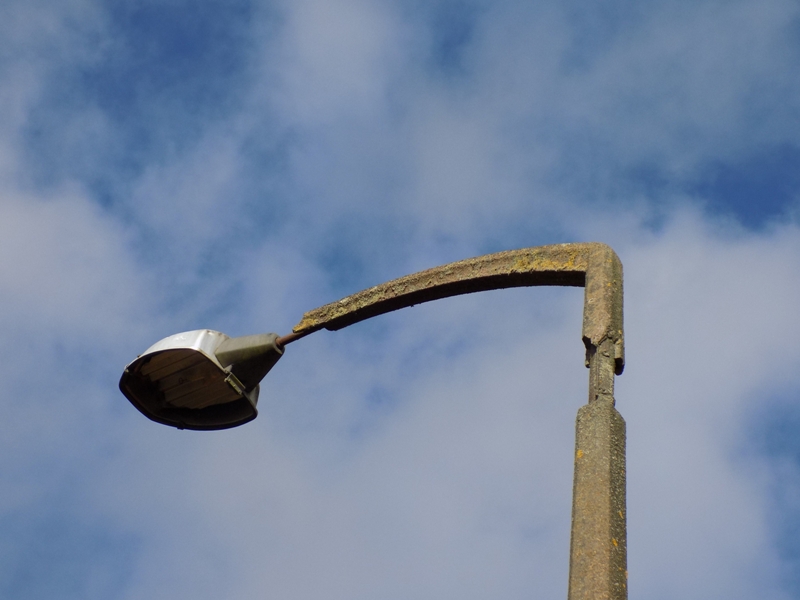 Another nearby column overhangs the chain link boundary fence, and faces Sutton Lane itself.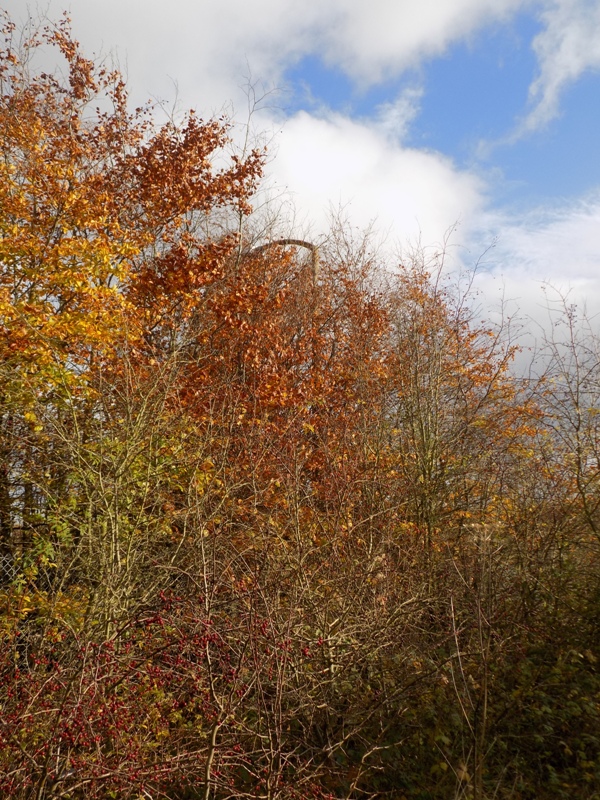 Even with autumnal leaf loss, the surrounding tree growth at this location made photographing the installation very difficult.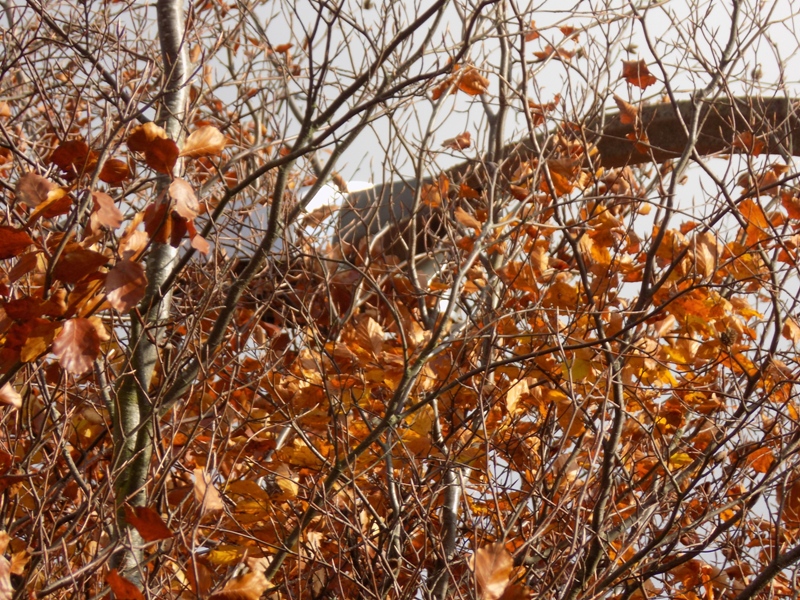 From the other side, very little could be seen of the lantern or its bracket at all.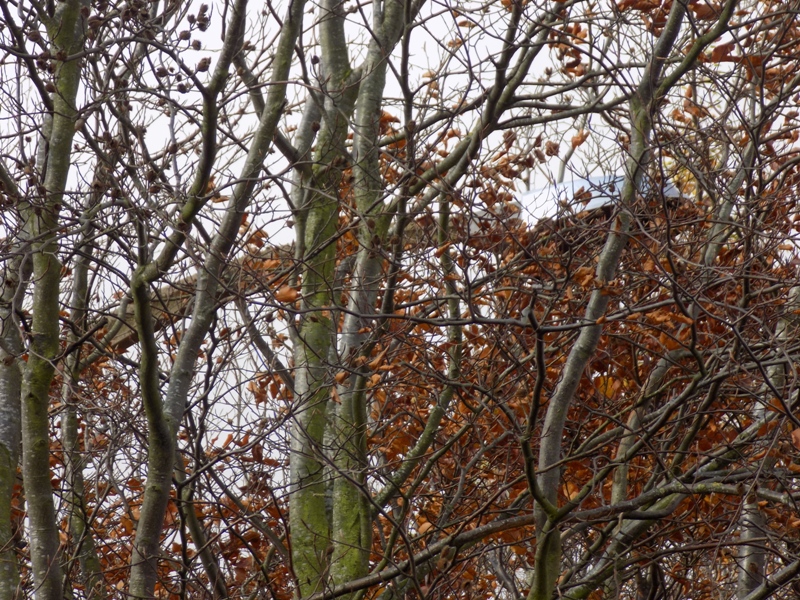 Two columns were situated overlooking a former entrance area to the site. Both of these had had their original brackets replaced with a steel alternative, with a halogen floodlight attached to the end.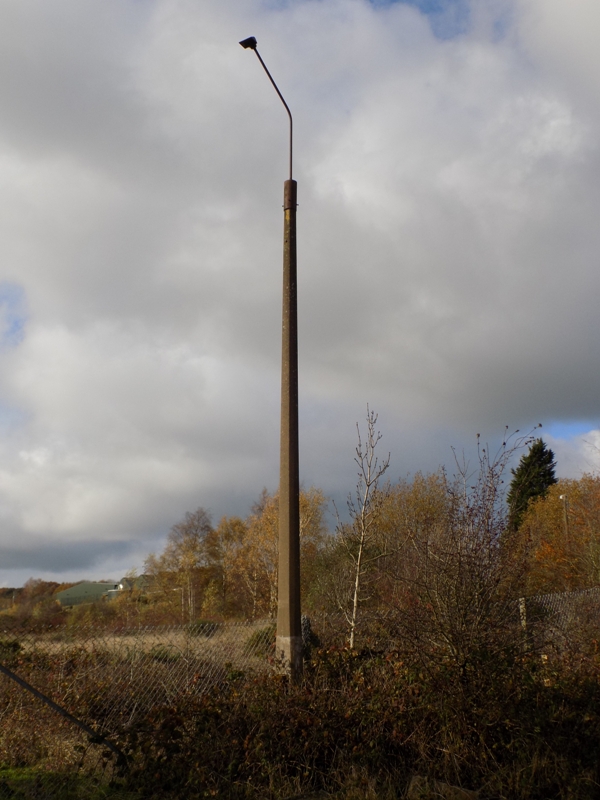 These appear to be 1980s' conversions.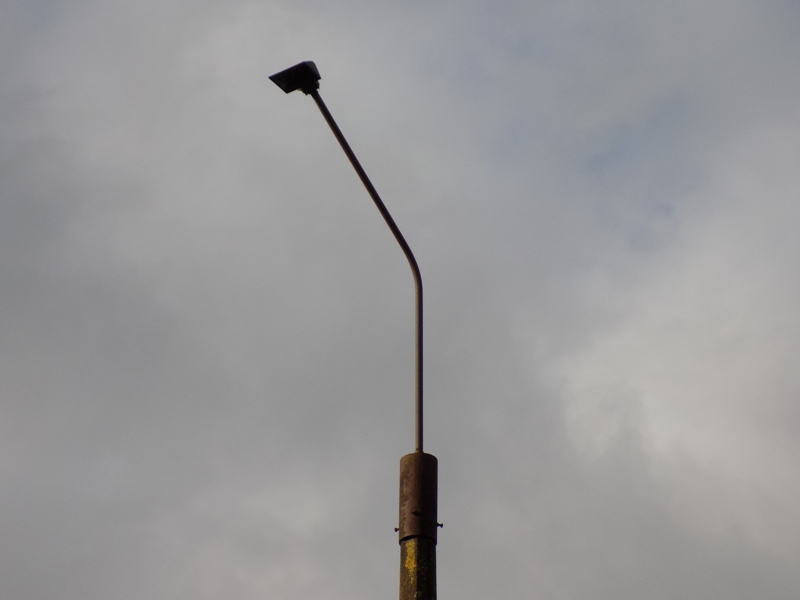 The left-hand example had a much shorter bracket fitted. The column itself was of a different type too.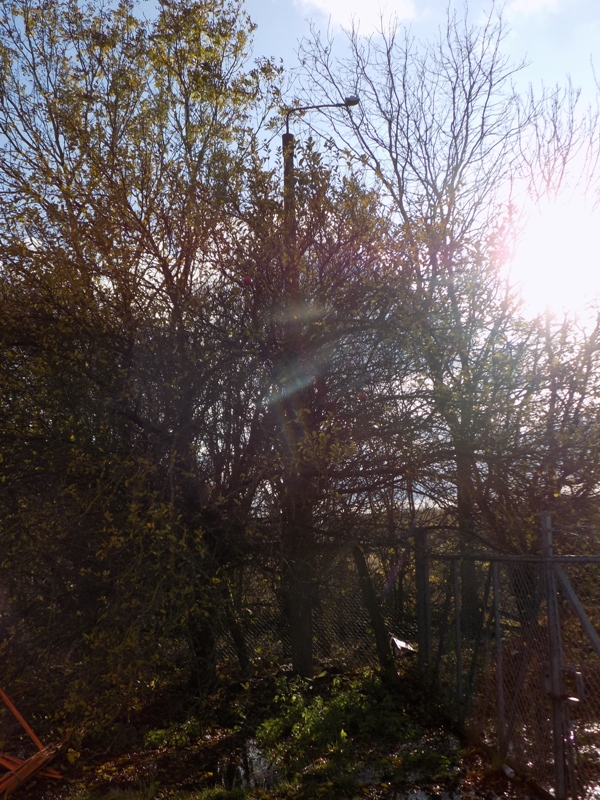 The bracket was positioned to face back into the site.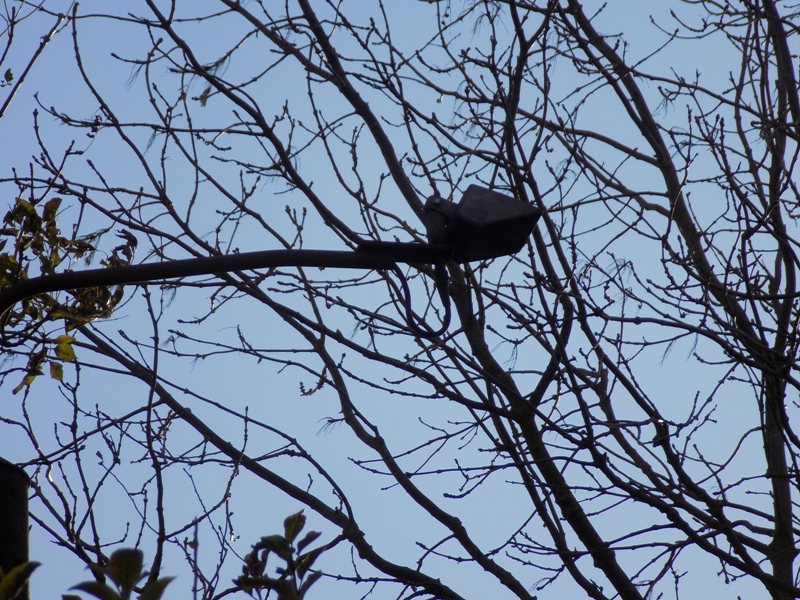 ---
CLICK HERE TO MAKE A MONETARY DONATION
© 2002 - English Street Lights Online