115u. The Parish Church of St. Peter and St. Paul, Main Road, Old Brampton, Chesterfield Positioned adjacent a short flight of steps on the path leading from the road up through the churchyard is a fluted cast iron column topped with a variant of the ELECO 'Baldock' / Crompton 'Sirius' top-entry lantern, attached to an AC Ford swan neck bracket. A plaque within the nearby lychgate mentions that lighting within the churchyard was installed in 1988 in memory of a former parishioner, although I am uncertain of whether this includes the lighting column too - if it does, the installation must have been purchased and installed second-hand, following its removal elsewhere - clearly, the column alone is much older than this; it is likely to have supported a gas lantern originally.
A thin single ladder bar allows access to the lantern and the swan neck's fuse box.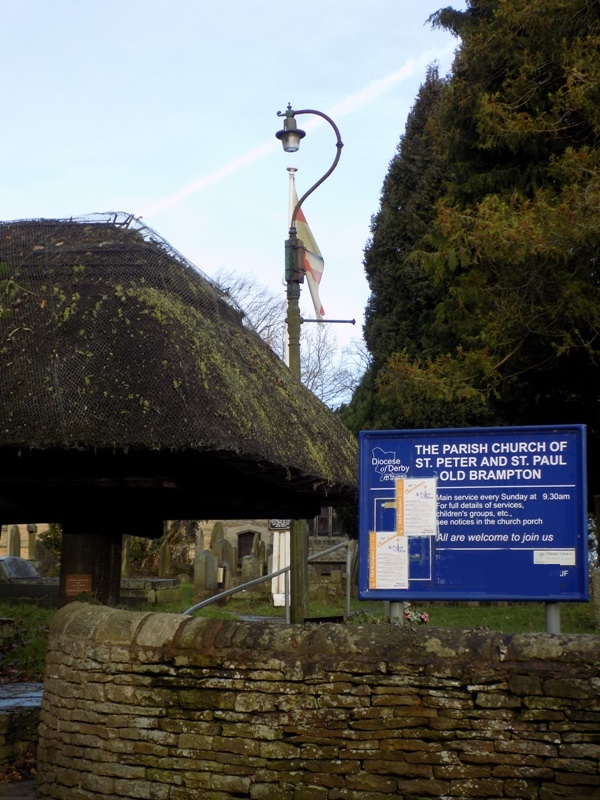 Much of the AC Ford swan neck is very rusty, although the decorative finial and collar remain relatively corrosion-free (it may be cast aluminium, as opposed to cast iron).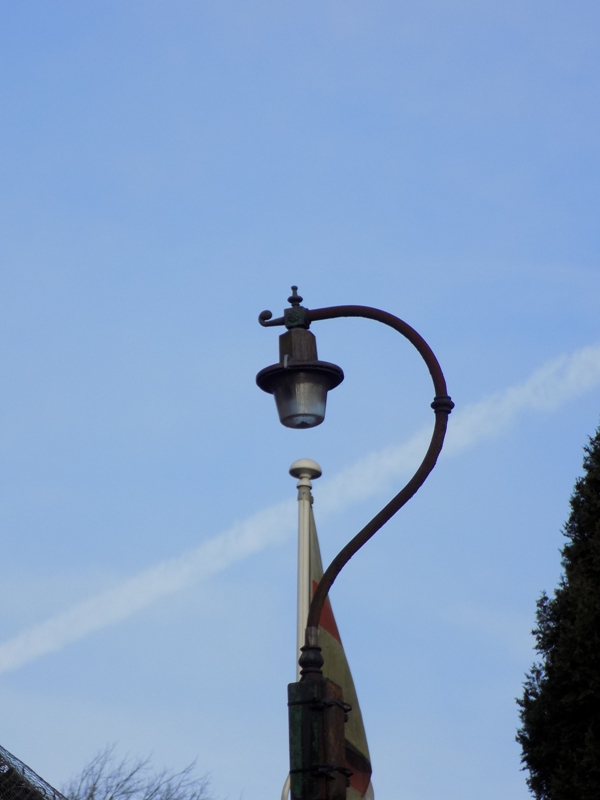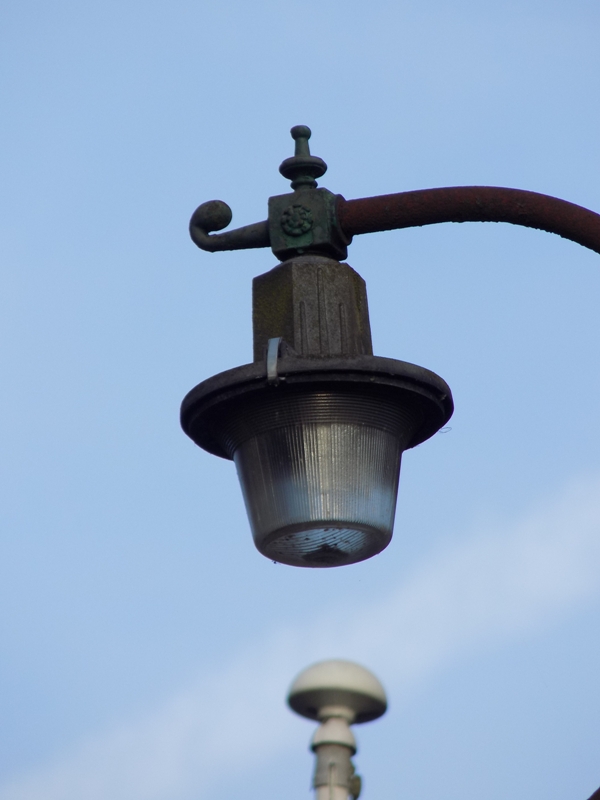 The church's Victorian clock carries the (presumably) unique trait in that its face features 63 minutes - potentially, this could be useful, if one were running three minutes late!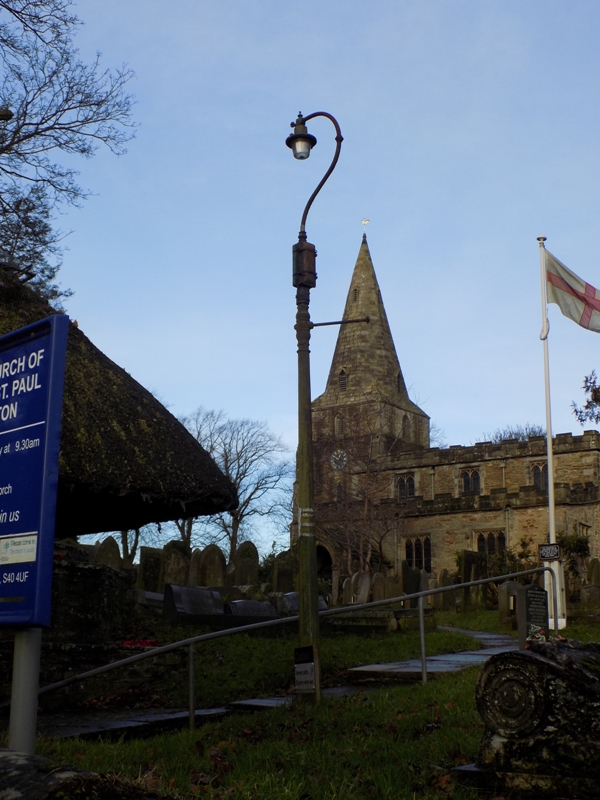 Unlike the Baldock seen on page 140d, this example's bowl support ring is secured with a stainless steel clip, suggesting that it may be newer. The aluminium canopy, complete with art deco flares, along with the Holophane glass bowl, are the same, however.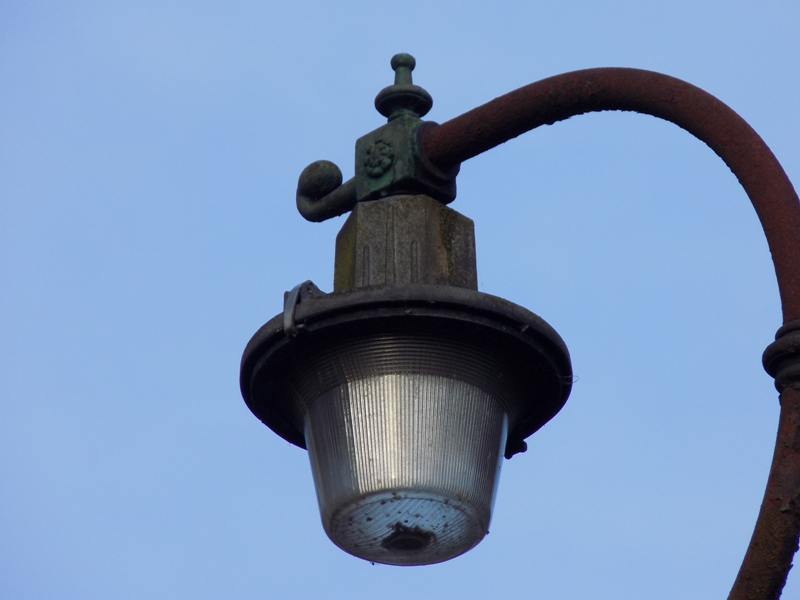 The fuse box lock has failed, necessitating the use of a couple of cable ties to keep the box door closed.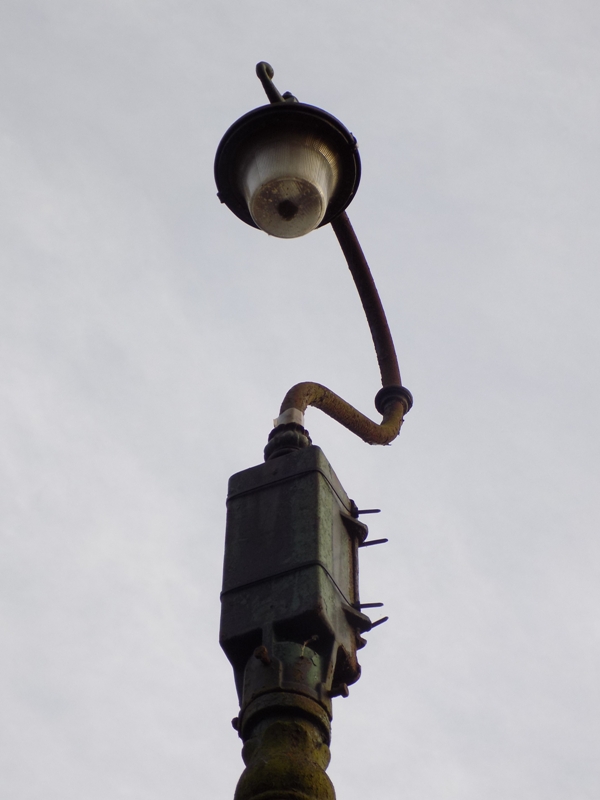 A lamp is visible within the lantern, and with the bowl being relatively clean, there is a high likelihood that the lantern remains in operable condition.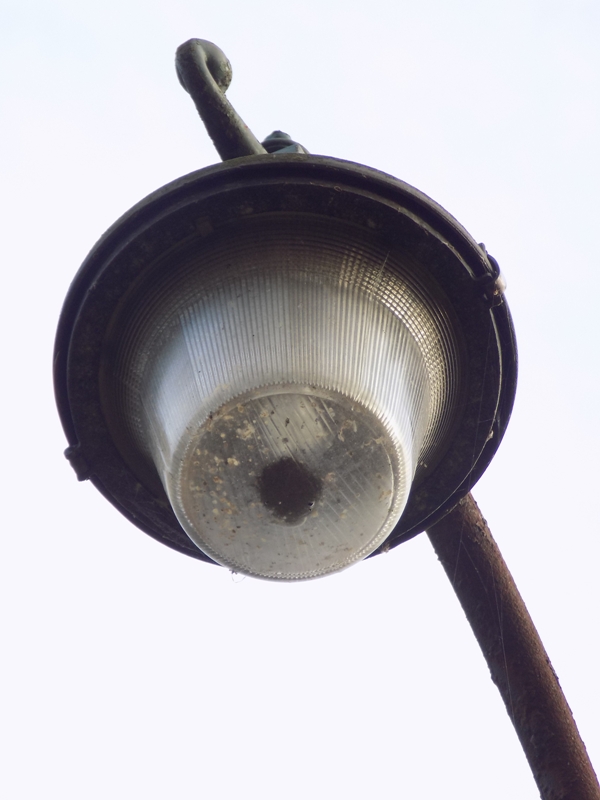 ---
CLICK HERE TO MAKE A MONETARY DONATION
© 2002 - English Street Lights Online