115t. Holymoor Road, Holymoorside, Chesterfield Overhanging the boundary wall for the Village Hall's car park is a privately-owned 5 m tubular steel column supporting a double-arm outreach bracket and twin GEC Z8526 lanterns. The use of these lanterns, designed for main road lighting, at such a low mounting height, makes the installation particularly notable, although the likely thinking behind their use was to provide lighting with a beam that would extend some distance away from the column - the lantern overhanging the carriageway would be used to provide additional light at a wide junction on the road; the only Council-owned street lighting unit being situated on the other side of the road, and the lantern facing towards the other way would be required to light up as much of the car park as it could.
Rather appropriately, something else that is (rather rapidly) becoming something of a Survivor from another era was captured in this first image - the BT KX100 telephone kiosk; this particular example retained a working telephone at the time of photographing, in November 2019.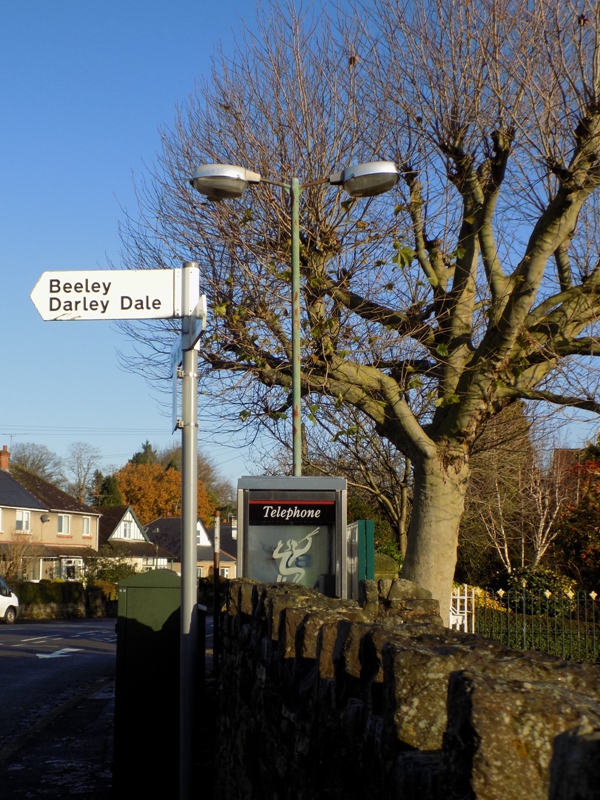 Both arms of the double bracket offered only a very short outreach.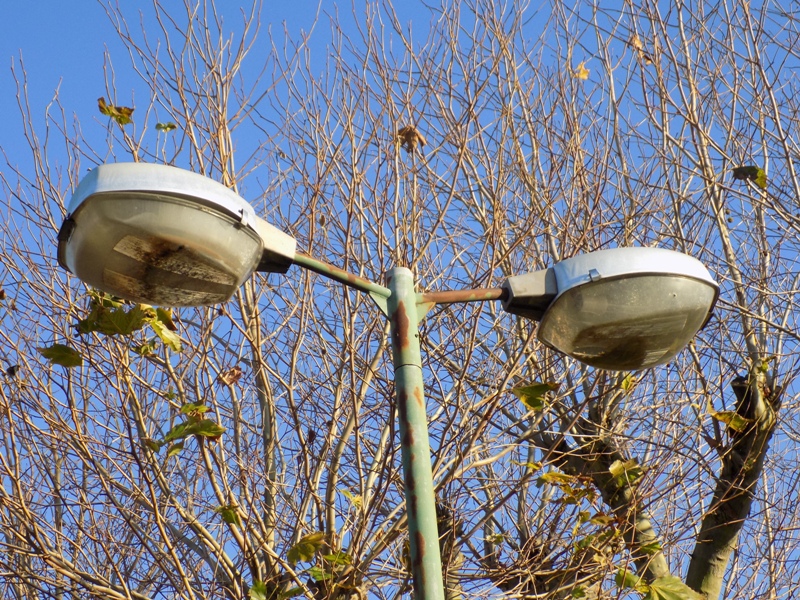 The left-hand example's bowl was not secured correctly, resulting in dirt entering the optic area. Despite this, a few weeks later, I happened to be passing the installation, and this lantern was lit.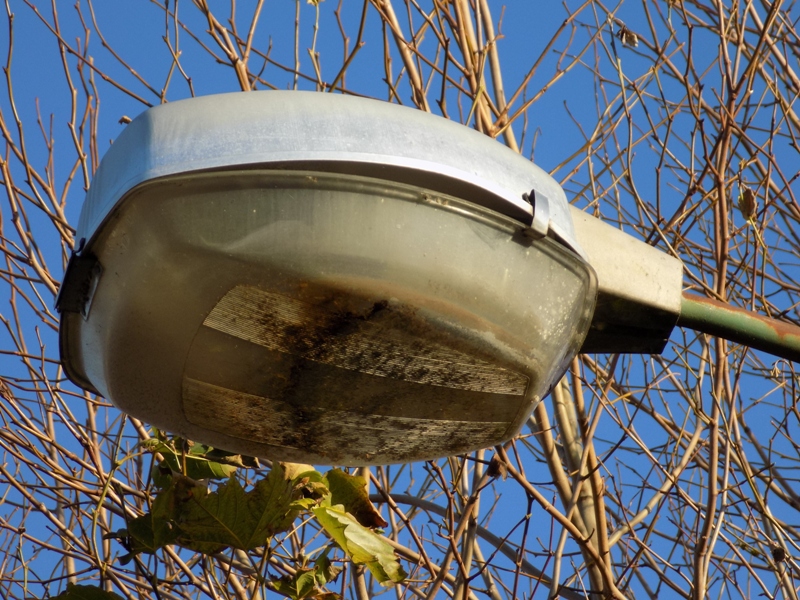 The other lantern appears to have had its bowl shot at with an airgun pellet, and a larger hole is present in its underside.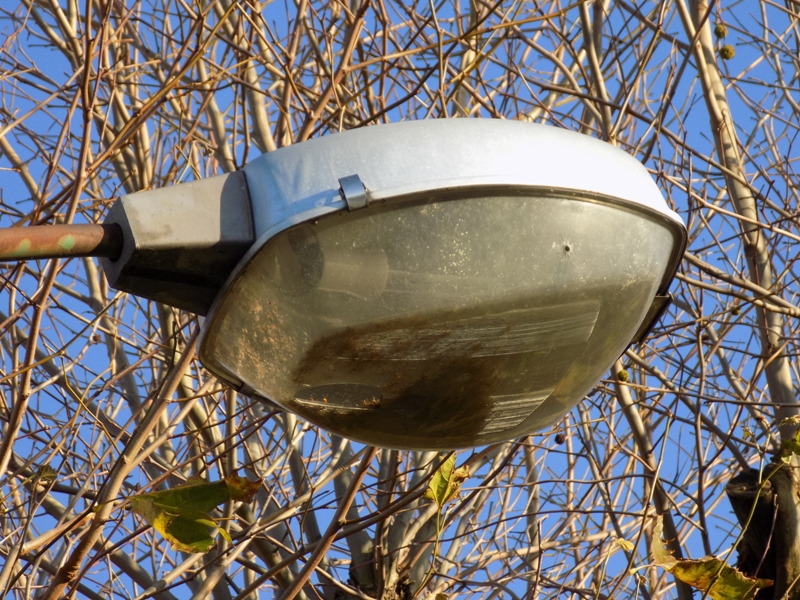 Two control gear sets were sandwiched into the column base - one for a 250 Watt SON lamp; the other, for a 400 Watt SON lamp. The gear sets are installed upside-down, and the ignitors are hanging by their wires...yet, they work!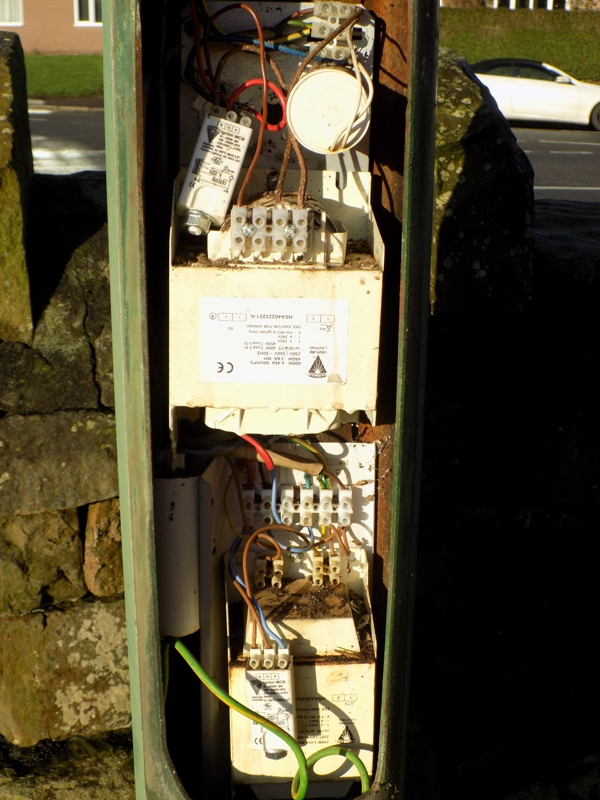 As these Z8526s feature refractor bowls, instead of transparent bowls with a painted white diffuser spot in the centre, as mine has, they may be a newer version.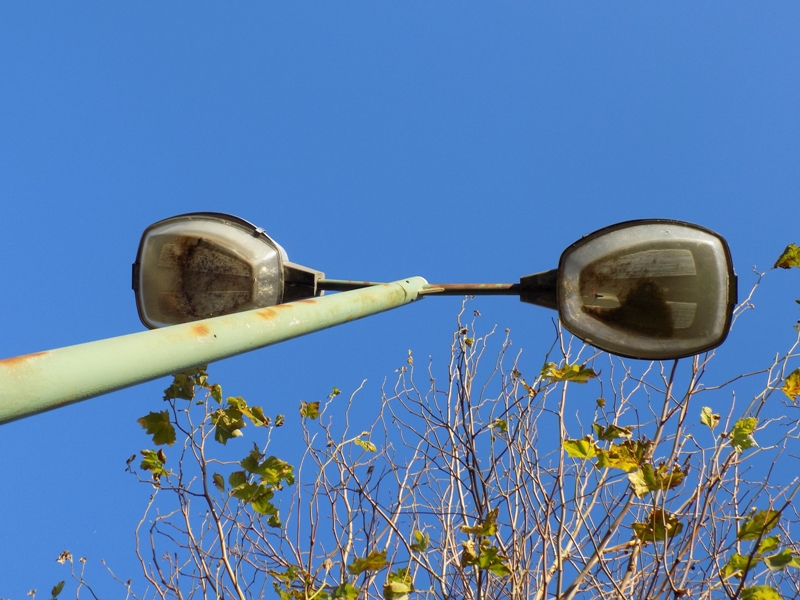 From this angle, the left-hand example's canopy appears to be distorted, resulting in the gap between it and the bowl. A smaller hole is visible at the back of the bowl too, although unlike its counterpart, this appears to have been drilled from inside the bowl, and may be a modification made for assisting with allowing water to drain from the lantern, owing to the misshapen canopy.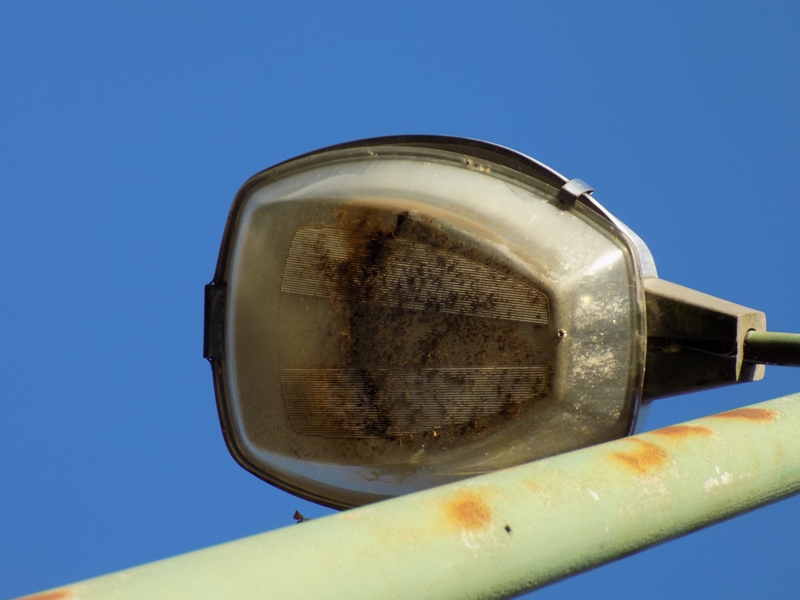 The bowl damage to the other lantern is more prominent in this view.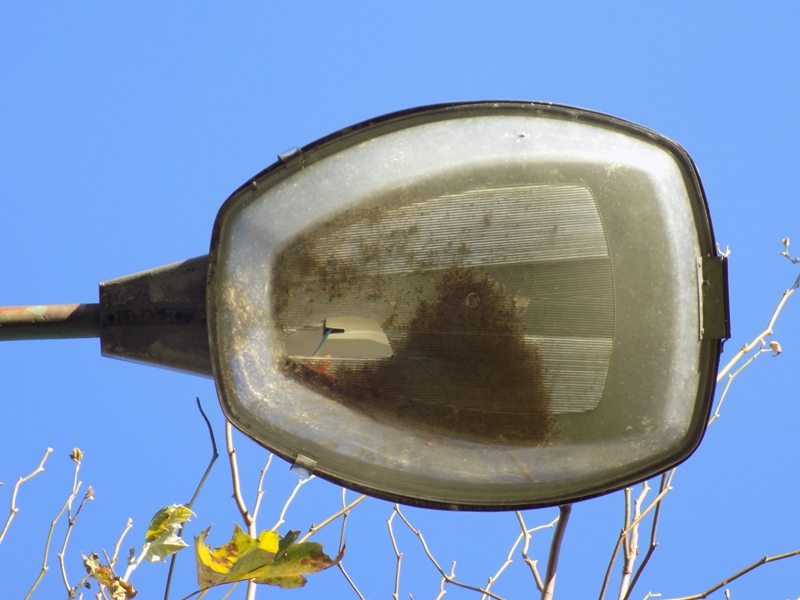 ---
CLICK HERE TO MAKE A MONETARY DONATION
© 2002 - English Street Lights Online