120. Burlington Road, Nuneaton, Warwickshire Thanks to Darren Ford for locating this Survivor. In the grounds of the former Lynx parcel depot are several Thorn Alpha 1 lanterns on both single and double-arm brackets. A small number of these lanterns have been replaced with more modern SON lanterns, but most still survive - though as the site lies derelict, their future is uncertain.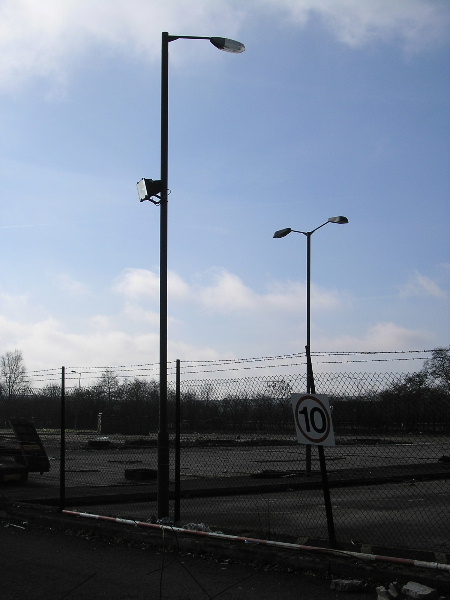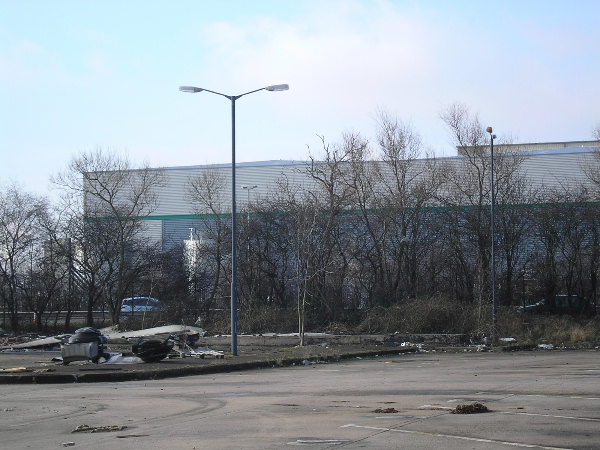 Without meaning to, I created quite an 'arty' shot involving three of the Alpha 1s and an MA 90 on the actual road!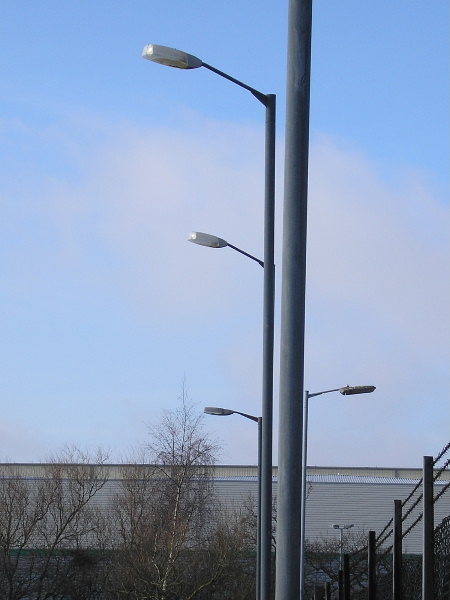 Although the derelict site was yet to be redeveloped by 2018, all columns had been removed by then.
---
CLICK HERE TO MAKE A MONETARY DONATION
© 2002 - English Street Lights Online