12JB. Off The A2217 Clapham Park Road, Clapham, London Borough of Lambeth. Thanks to Alex Monk for informing me of this Survivor. Situated in the centre of a grassed area between the road and some houses is a 6 m tubular steel column topped with a CU Phosco P178 lantern. Despite the lantern being intact, and the column carrying a maintenance number, the installation is disused - the column's inspection door is missing, and the fuse has been removed. Access to the lantern for maintenance would be tricky, owing to the column's setback, but not impossible, and if this is the reason that the column has fallen into disuse, I wonder why it wasn't removed completely.
Google Street View imagery suggests that the column's door was removed at some point after May 2012.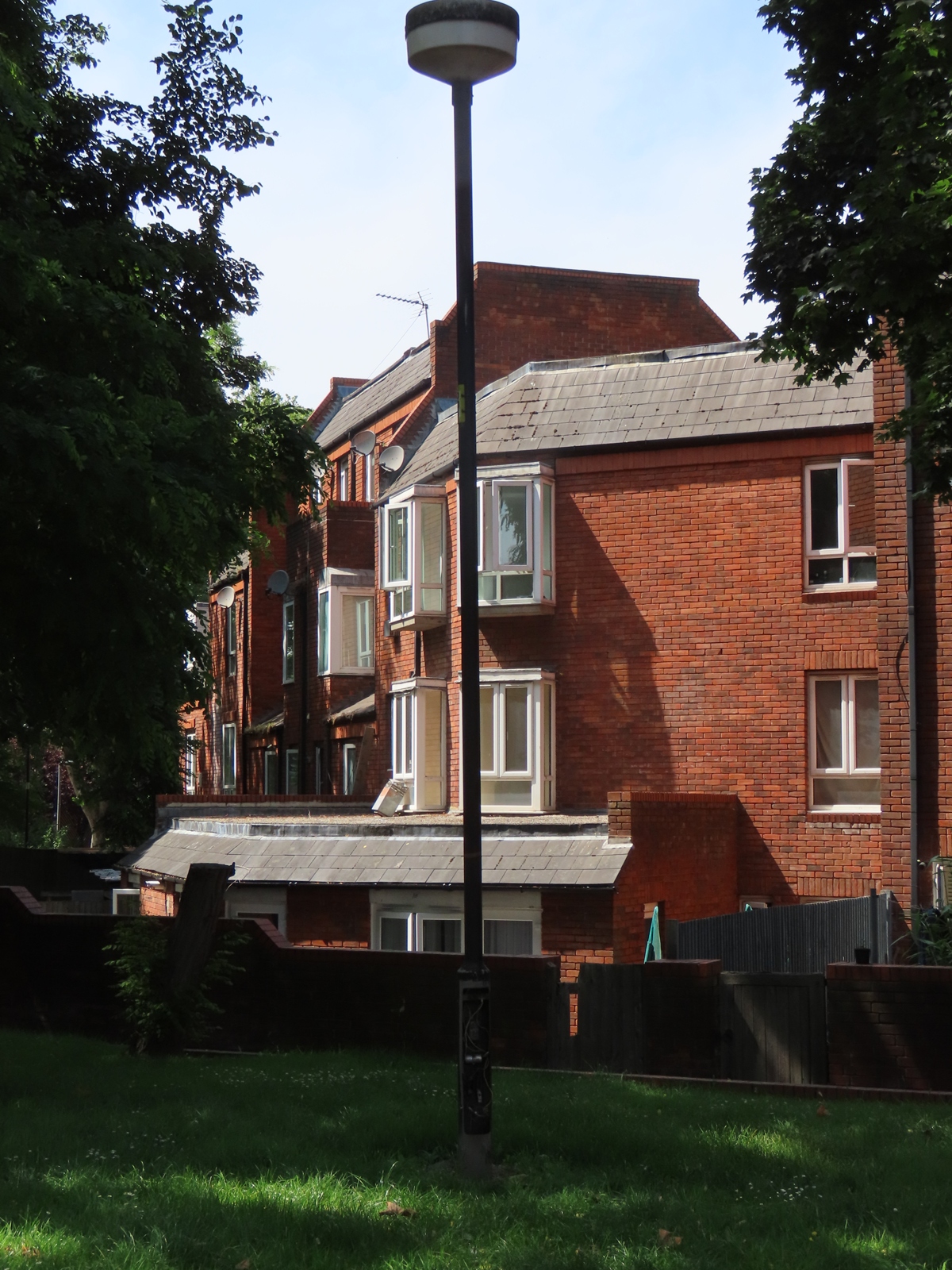 The lantern itself appears intact, and the canopy retains much of its original black paint finish.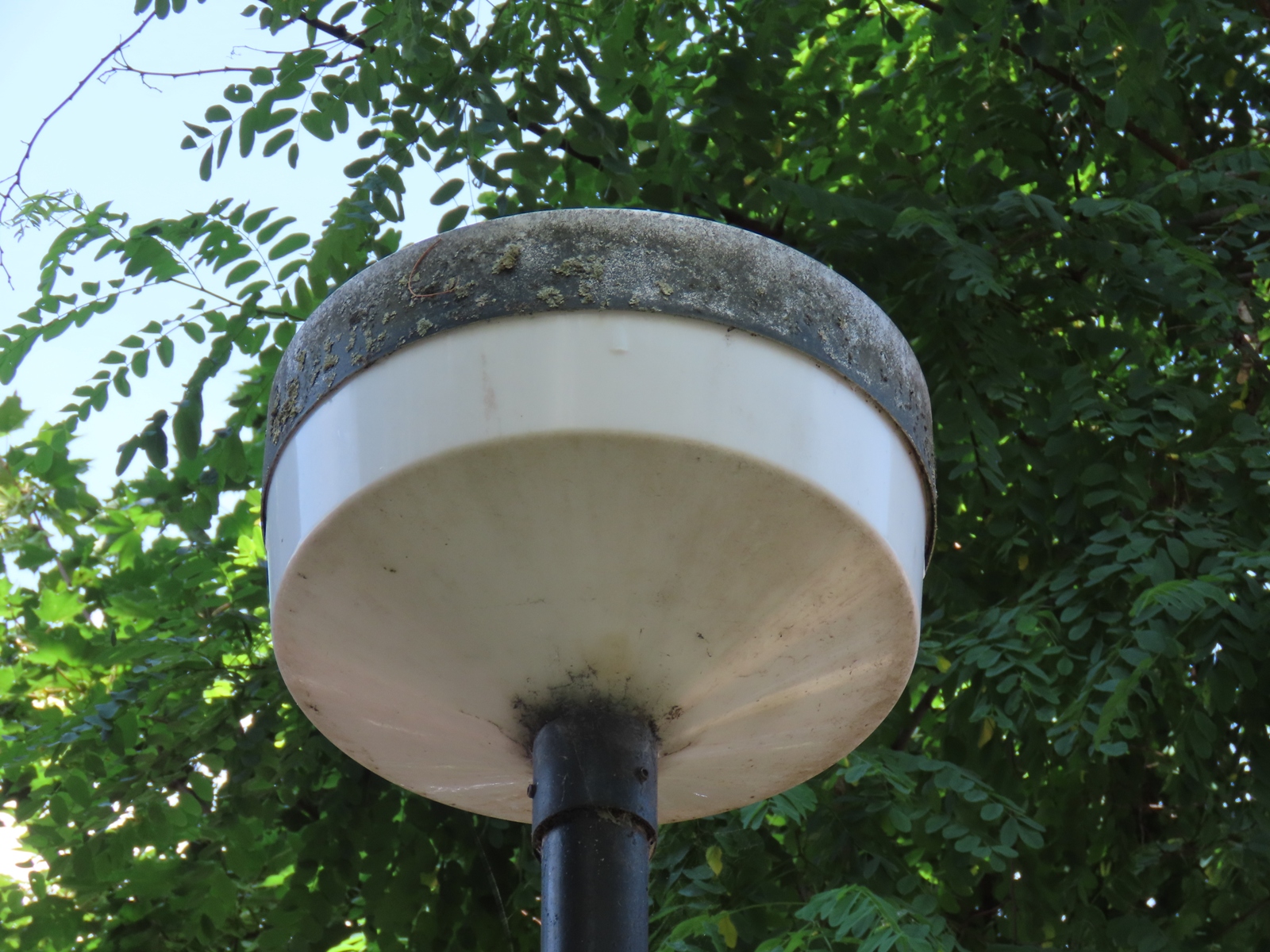 The column base houses a Philips BSN 70 L66 ballast for 70 Watt SON lamps, and a 10 microfarad Power Factor correction capacitor. The lack of an ignitor suggests that internal-ignitor lamps must be used in this installation. There is no switching device present, meaning that the installation must be switched from elsewhere. Nevertheless, I didn't have any means of testing for a live supply on me, and I didn't fancy touching the live incoming supply cable to check either! Unusually, the neutral conductor can be disconnected independently of the live.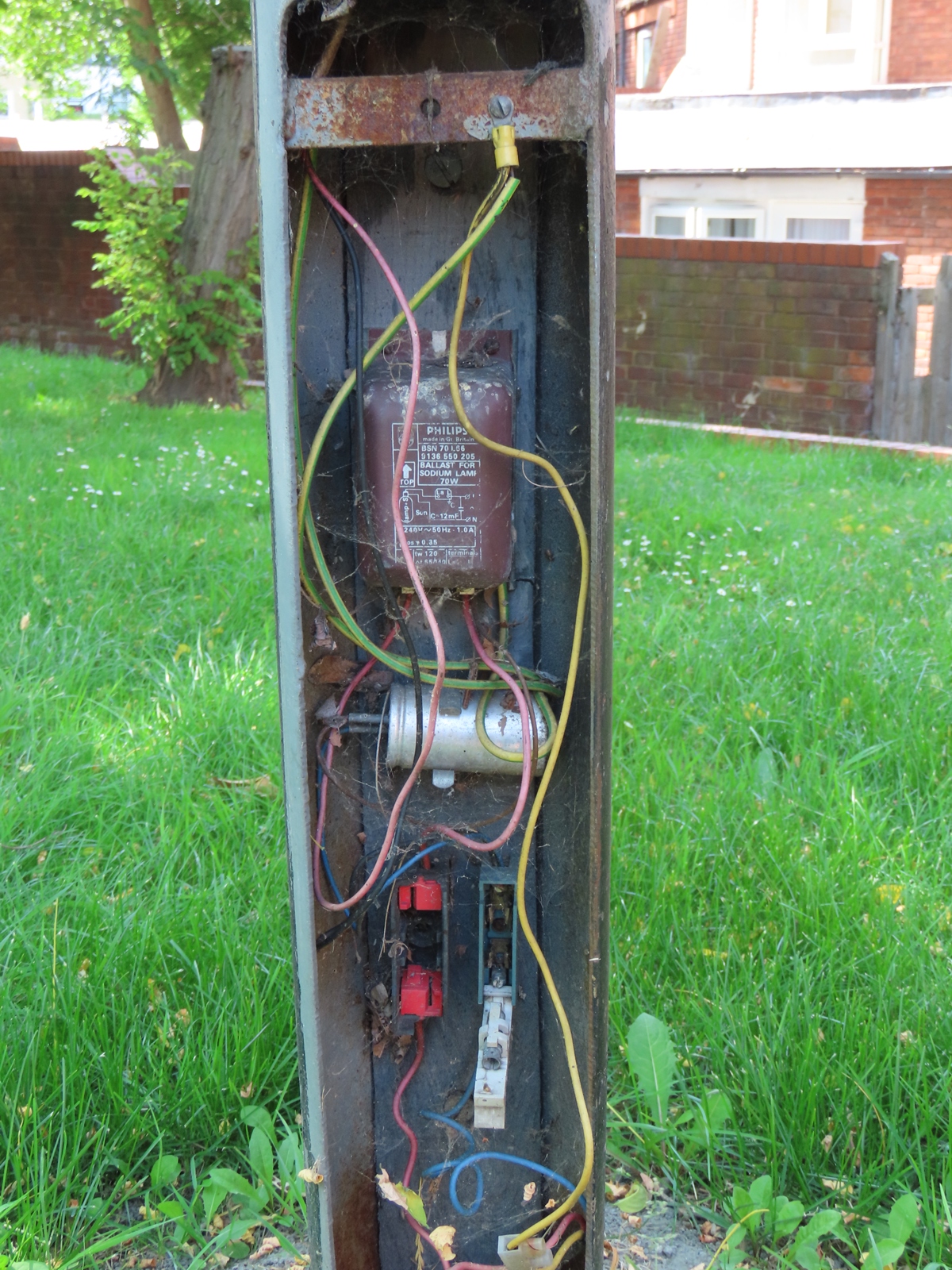 Inspecting the details on the capacitor revealed that it was made in week 40 of 1983 - the 3rd - 9th October.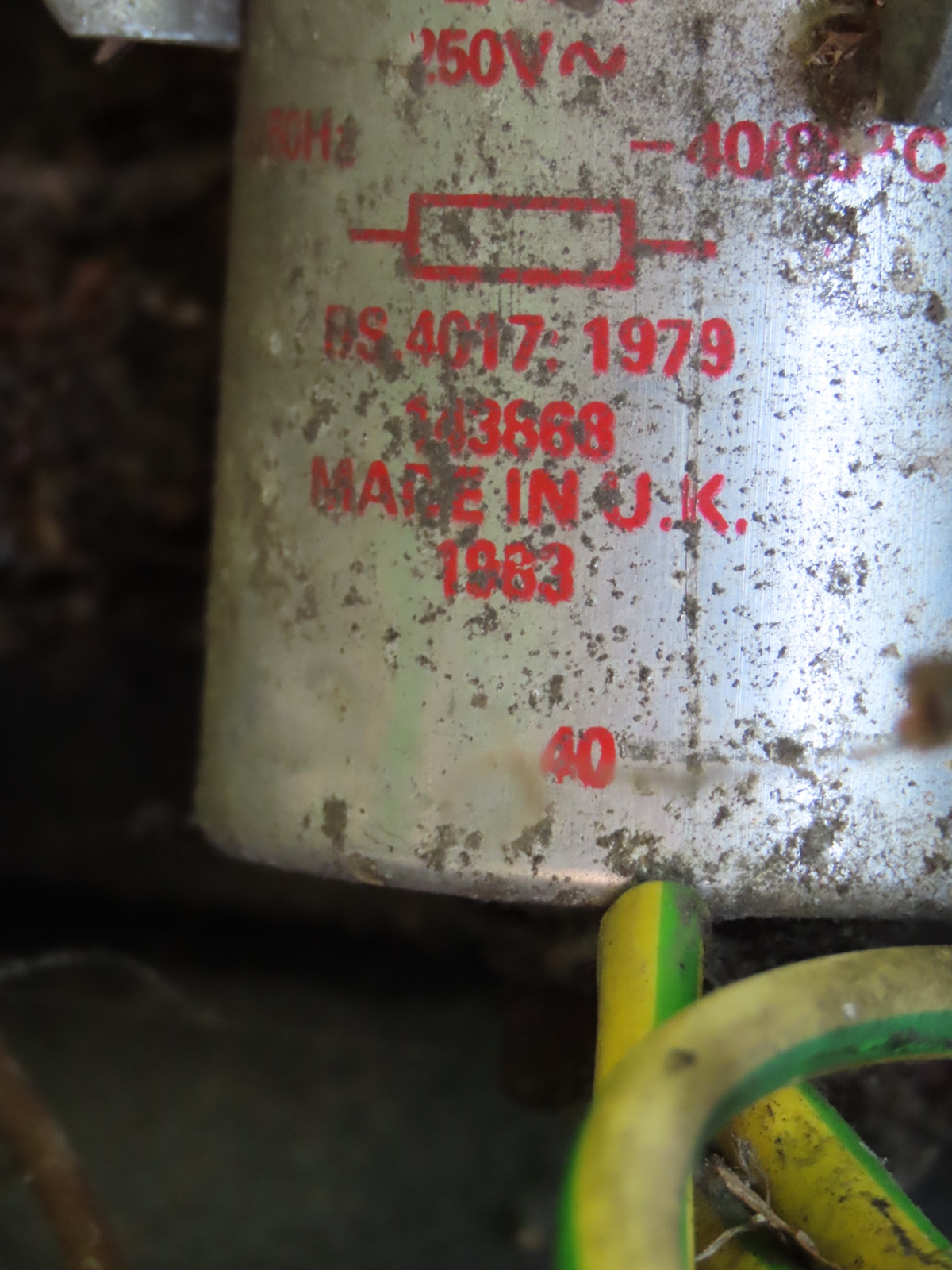 By early 2022, the lantern had been replaced with a new LED product.
---
CLICK HERE TO MAKE A MONETARY DONATION
© 2002 - English Street Lights Online