12JBA. Kepler Road / Solon New Road, Clapham, London Borough of Lambeth. Thanks to Alex Monk for informing me of this Survivor. Situated in a small recreation area (known as the Solon Estate Community Garden) at the junction of these two roads is a Concrete Utilities 'Midway X' 6 m column supporting a 'Midway' bracket and Phosco P236 lantern. The addition of LED floodlights and a separate photocell to the column shaft at a slightly lower mounting height indicates that the P236 is no longer in operation; indeed, this does not surprise me, as there is no vehicular access to the column, and the bracket's outreach is too long for the lantern to be reached, even with a ladder propped against the column, suggesting that the installation is a leftover remnant from when the recreation area may have been a roadway in its own right.
A newer tubular steel column is visible in the background, which seems to date from when the recreation area was constructed, though it too is not particularly new.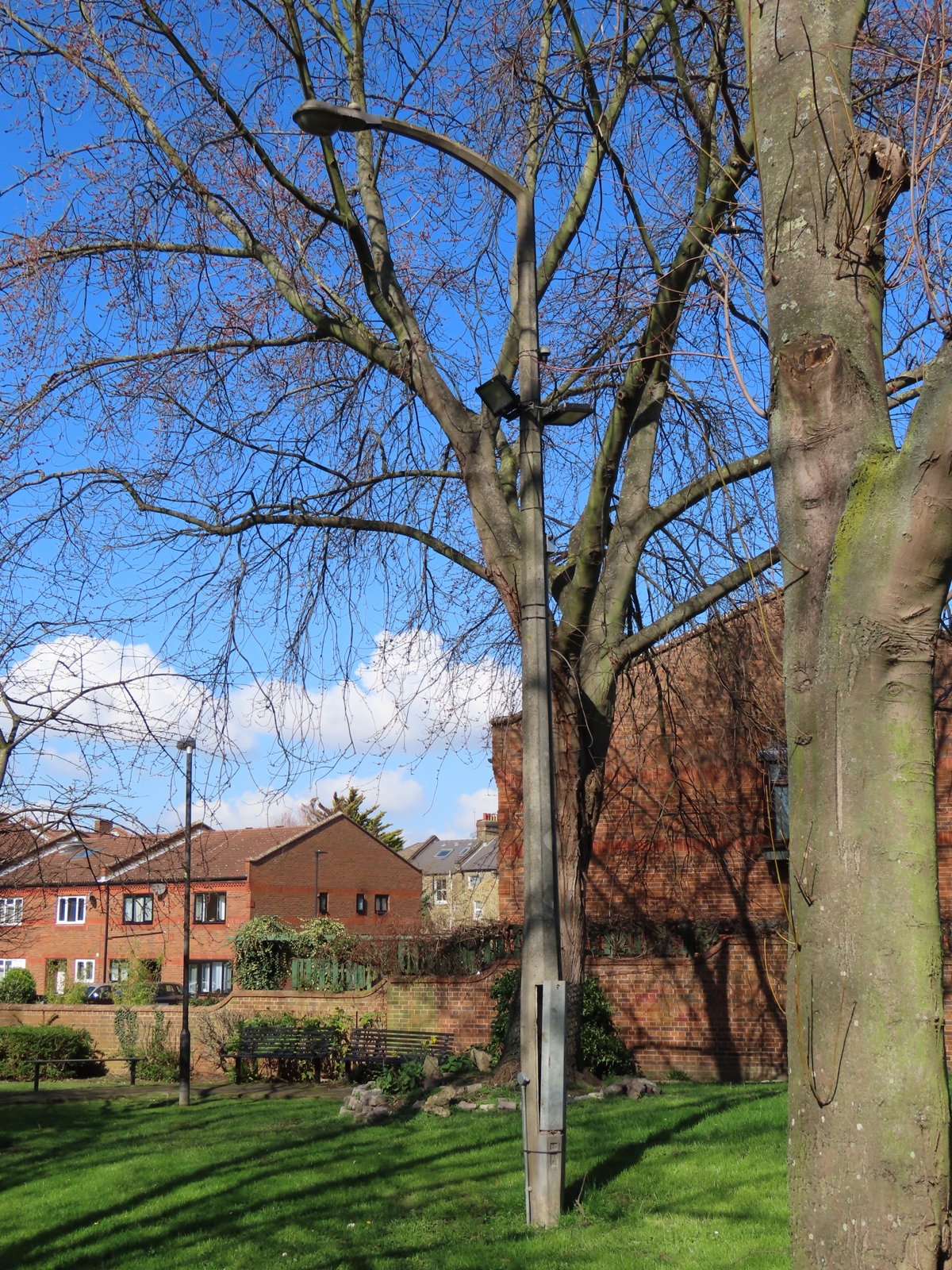 The P236 is the gear-in-head version of the P235, and could accommodate 50 - 110 Watt high pressure sodium (SON) lamps, 50 - 125 Watt mercury vapour (MBF) lamps, or 75 - 100 Watt metal halide (MBI) lamps.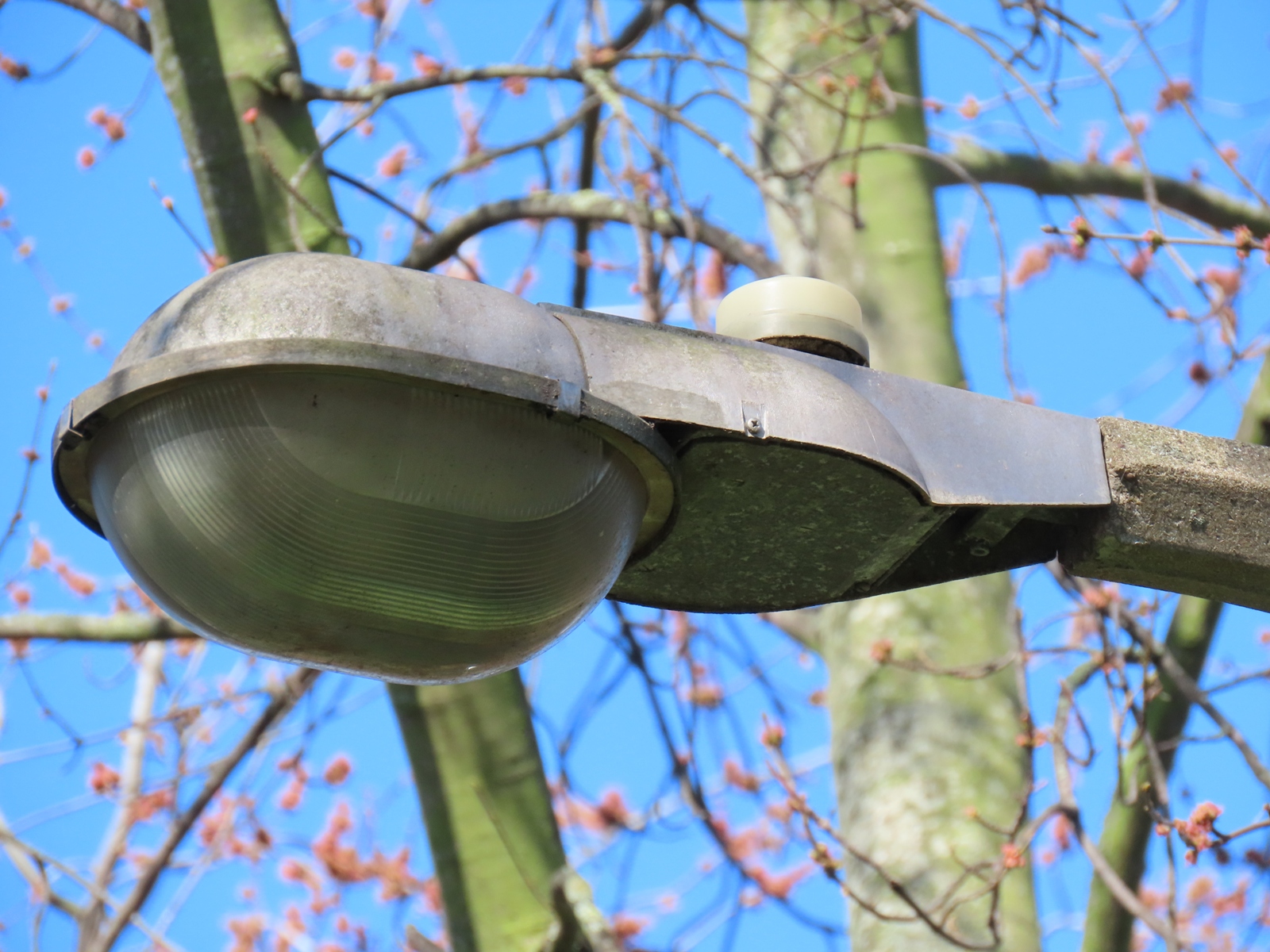 The lamp control gear is housed behind the panel that is, itself, located behind the bowl. The panel hinges forwards for maintenance, and ordinarily, is secured by two slotted bolts. The clamp-based means of securing the lantern to the bracket is visible.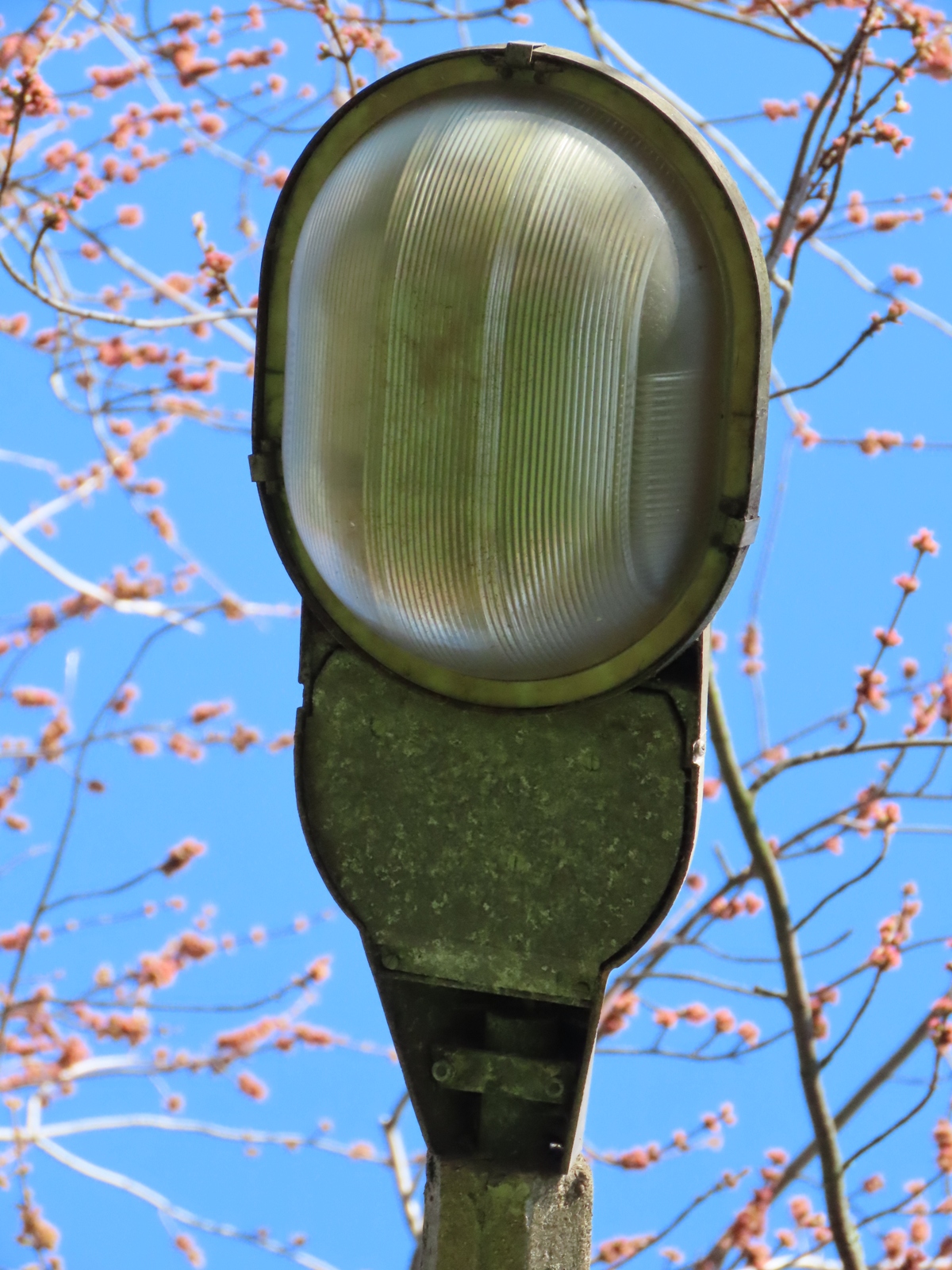 The floodlights look to be a relatively new addition to the column; Google Street View imagery shows that discharge floodlights were in place by June 2017, with the LED fittings appearing by 2019.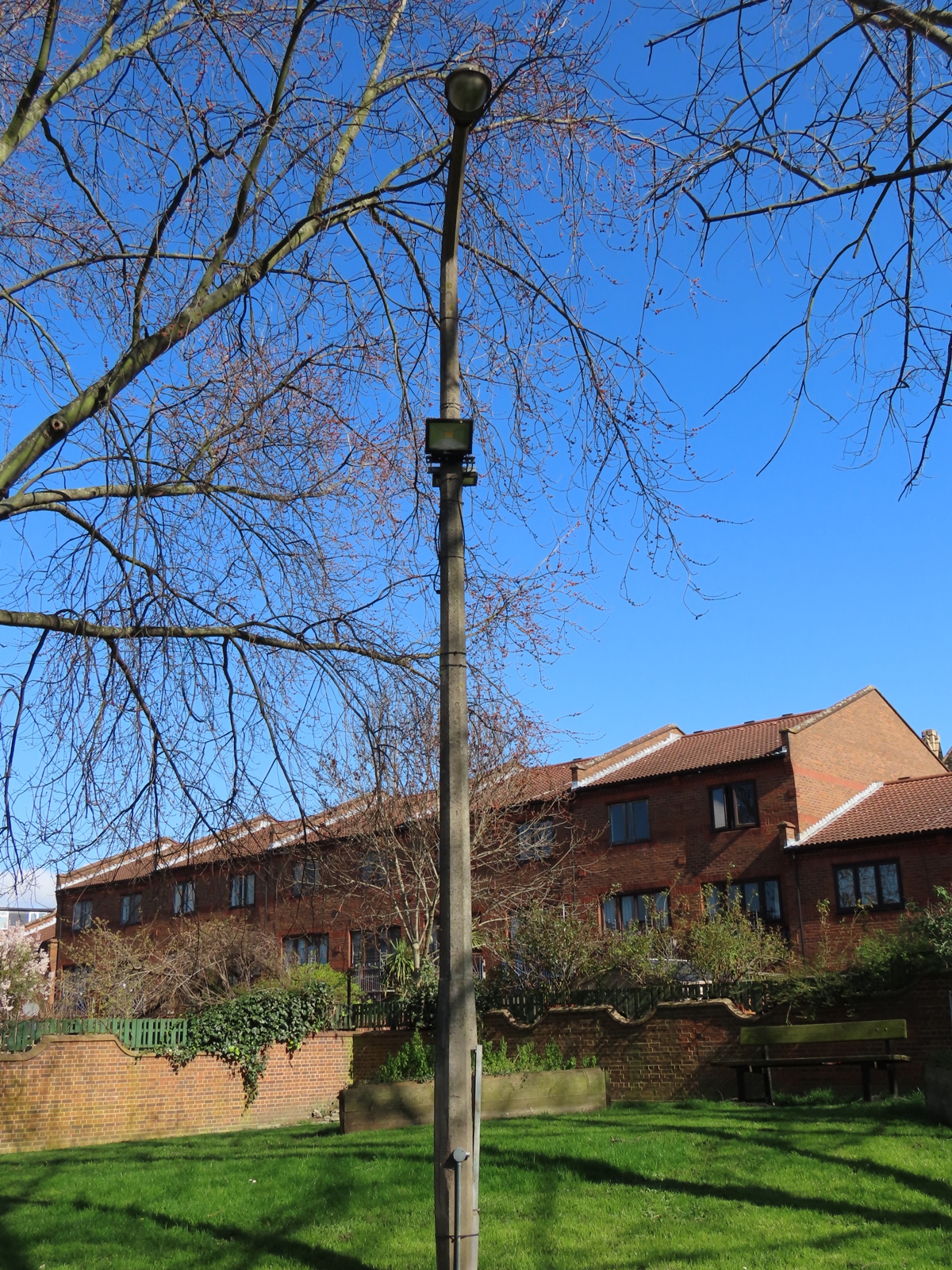 Although the lantern appears to be emitting a faint green glow (as would be seen with a worn-out mercury lamp), in reality, this is the grass being reflected in the bowl.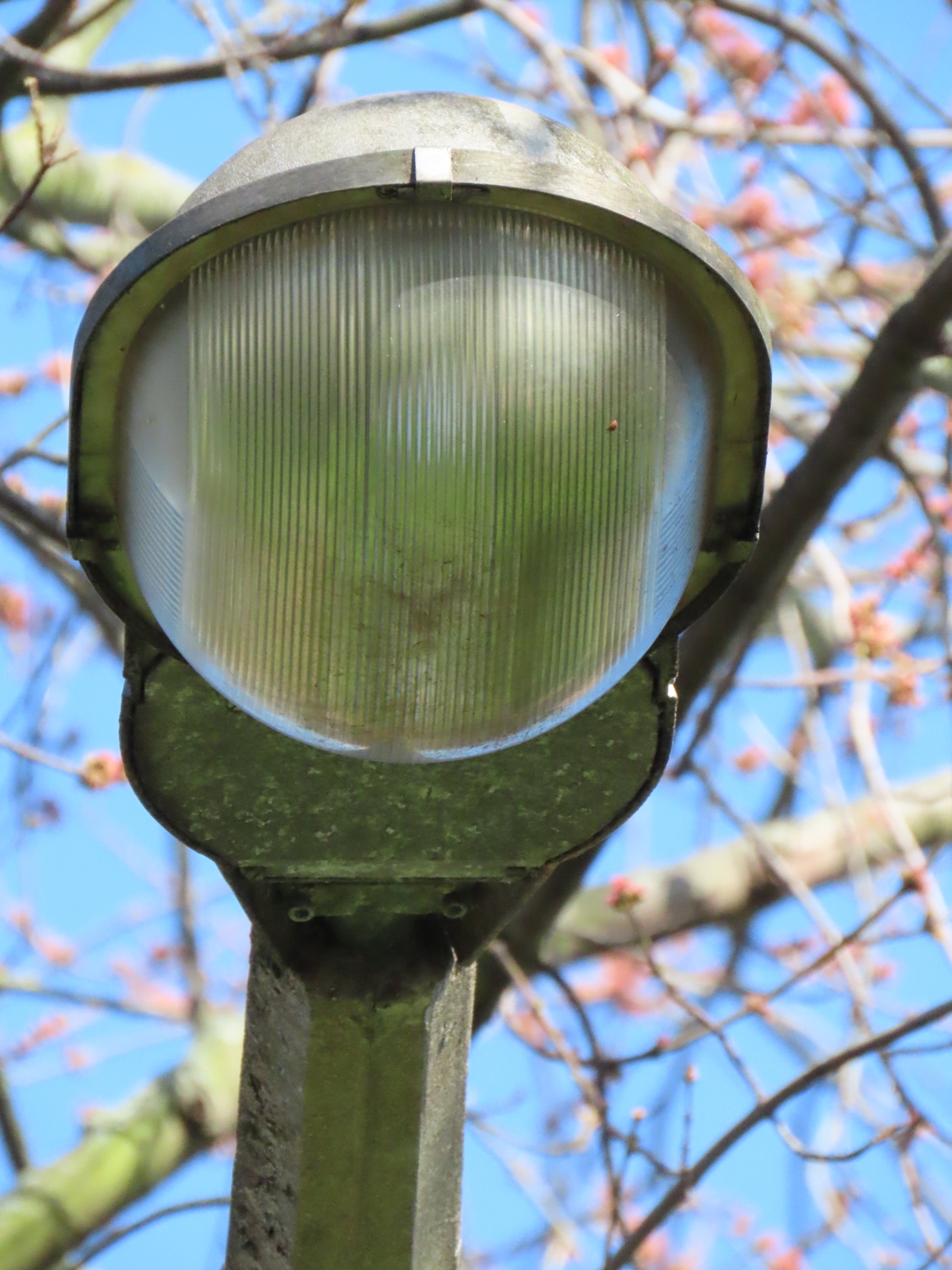 A Zodion SS4 photocell is seen fitted to the P236's canopy.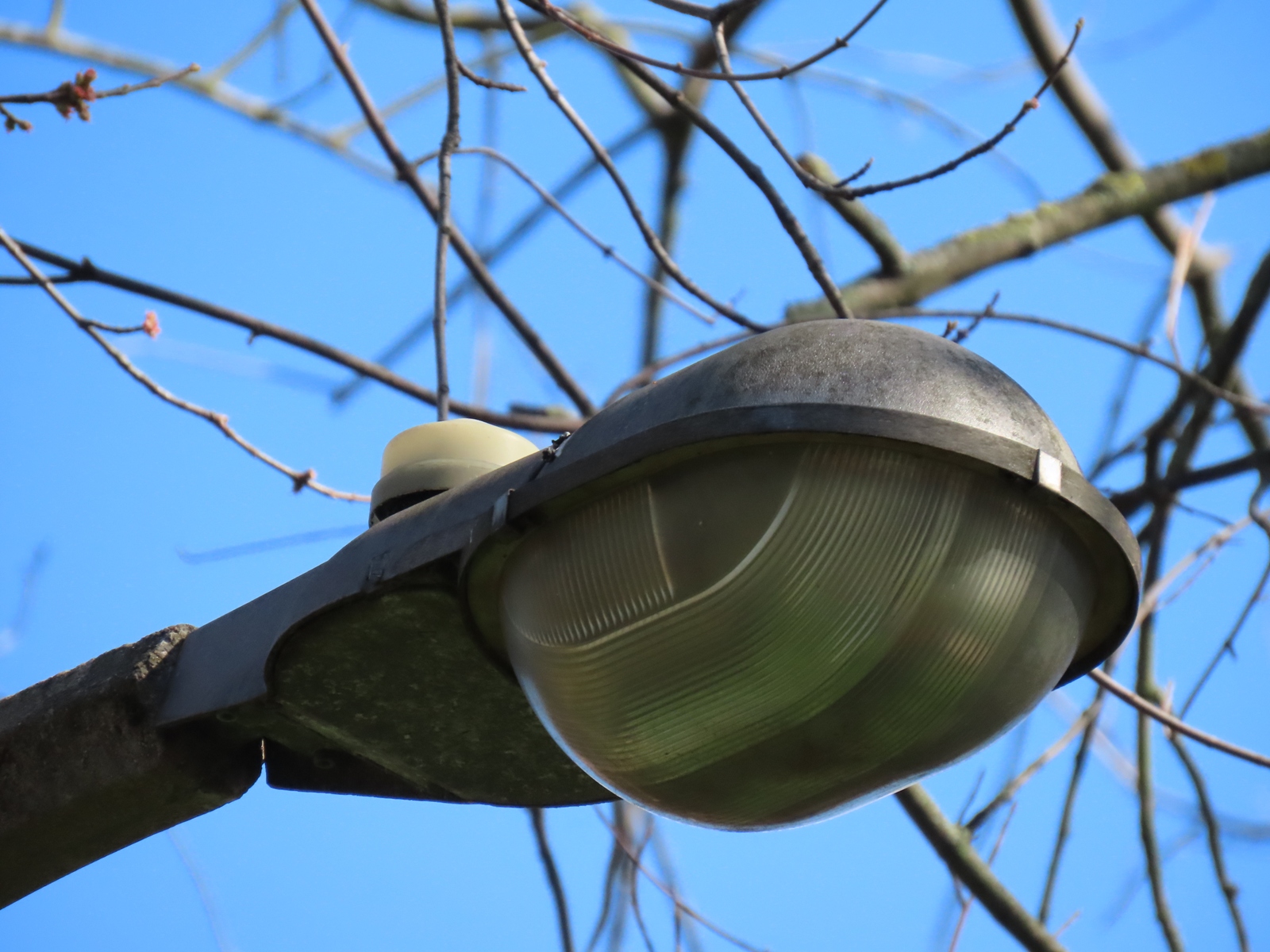 The column was re-wired when the floodlights were fitted, with a new supply cable housed in steel conduit replacing the original underground cable. Although the door was ajar, the locking clamp prevented it from being removed for a more thorough view of the base; however, I could see an MK Metalclad isolator installed above a galvanised junction box, above the column's original Bill cut-out.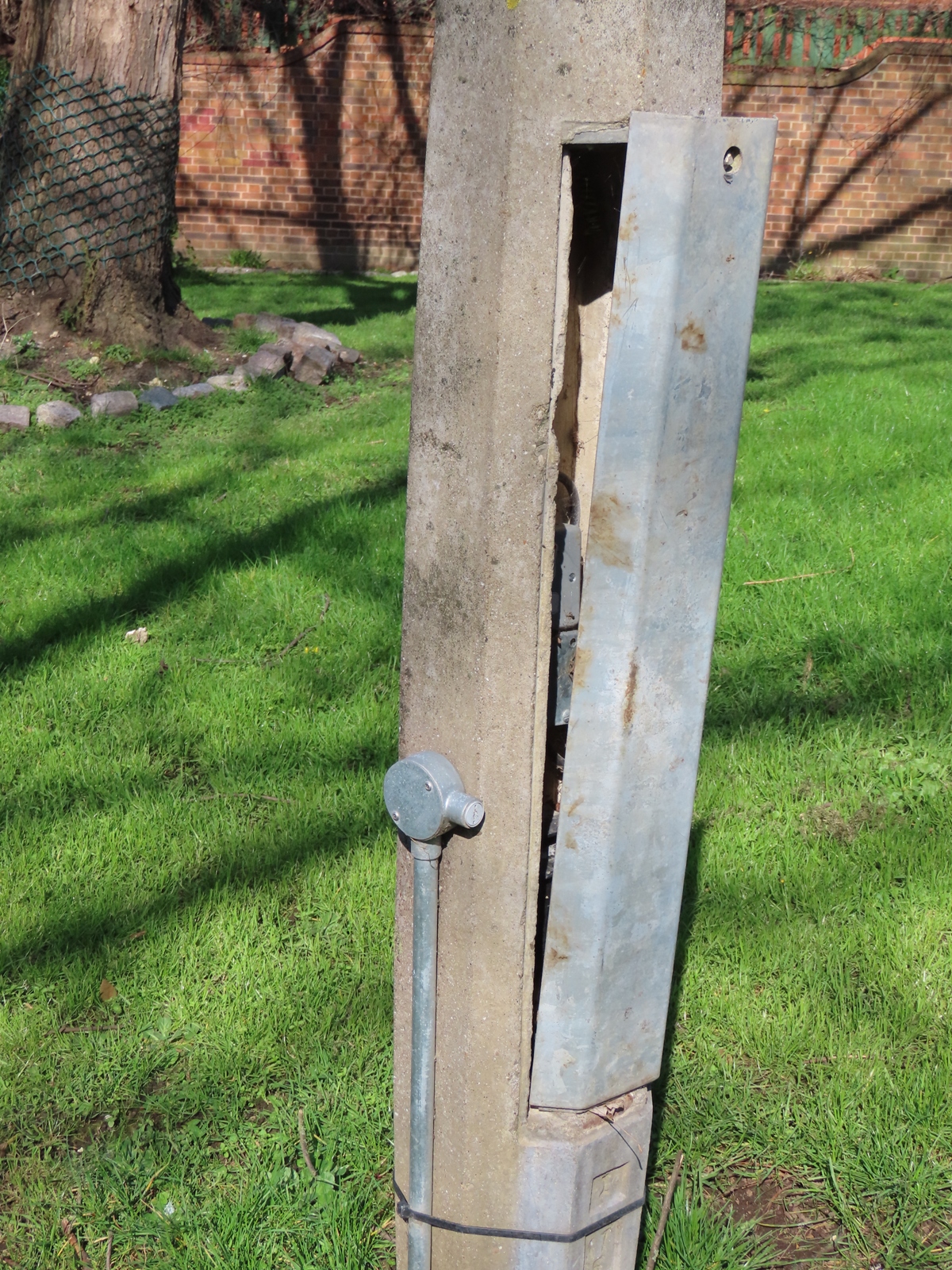 ---
CLICK HERE TO MAKE A MONETARY DONATION
© 2002 - English Street Lights Online