12JC. Off The A2217 Clapham Park Road, Clapham, London Borough of Lambeth. Thanks to Alex Monk for informing me of this Survivor. Set back some distance from the road, and angled to provide illumination to a small grassed area between the Coach & Horses Public House and some flats, is an ELECO HW-746 lantern attached to a Concrete Utilities Byway 'X' column and 15° side-entry outreach bracket. Although the installation is fully intact, it appears to be disused, judging by the state (and age) of the 35 Watt SOX lamp that is fitted.
The installation may have become disused when the area that it was lighting ceased to become a thoroughfare for access to the rear of the flats - the grassed area is surrounded by perimeter railings, and a locked gate positioned to the right of an adjacent electrical substation prevents unauthorised access too.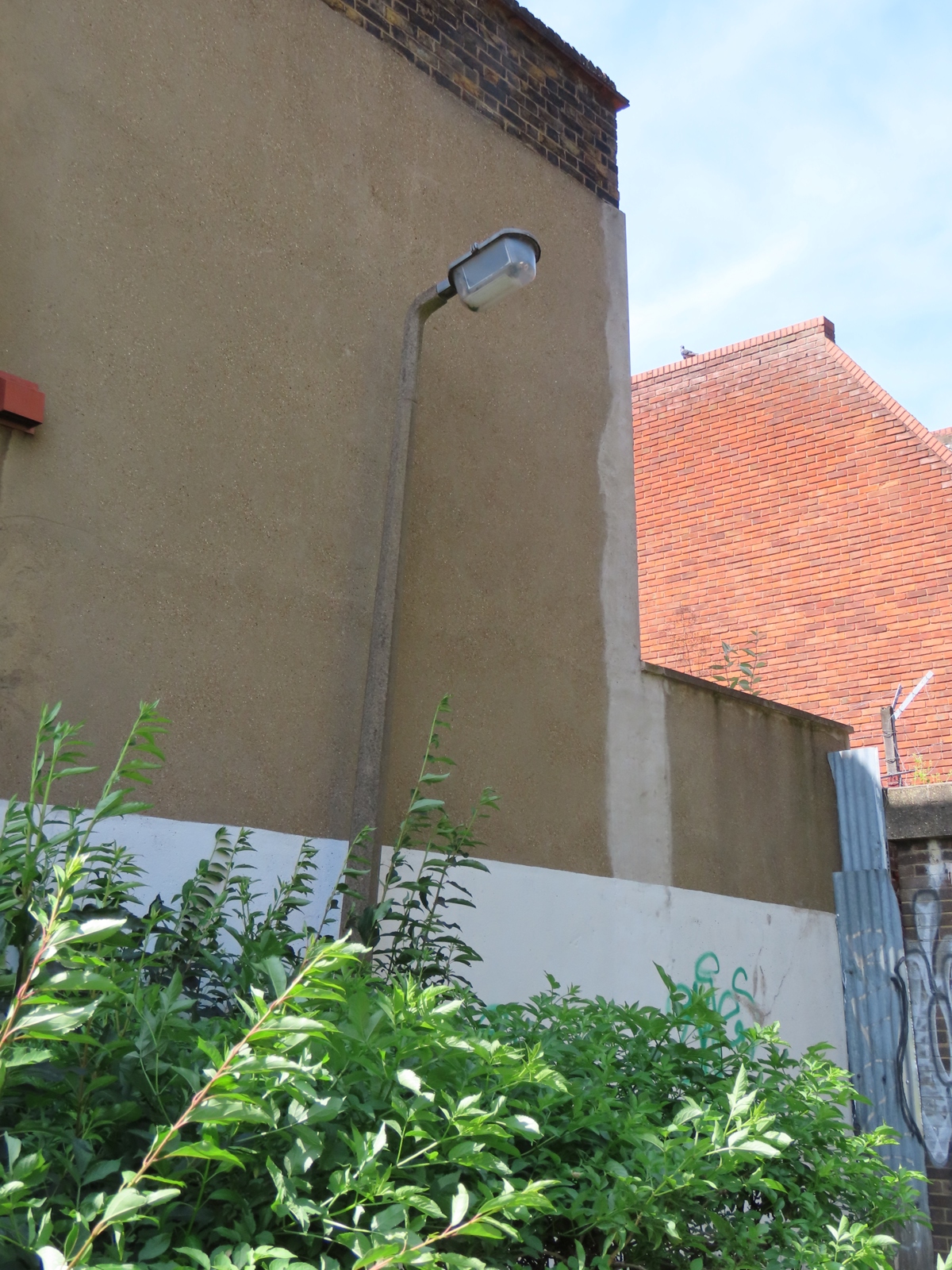 The adhesive that held the refractor panels to the sides of the Perspex bowl has perished, resulting in the two refractors detaching, and one sliding under the lamp, while the other has fallen on top of it.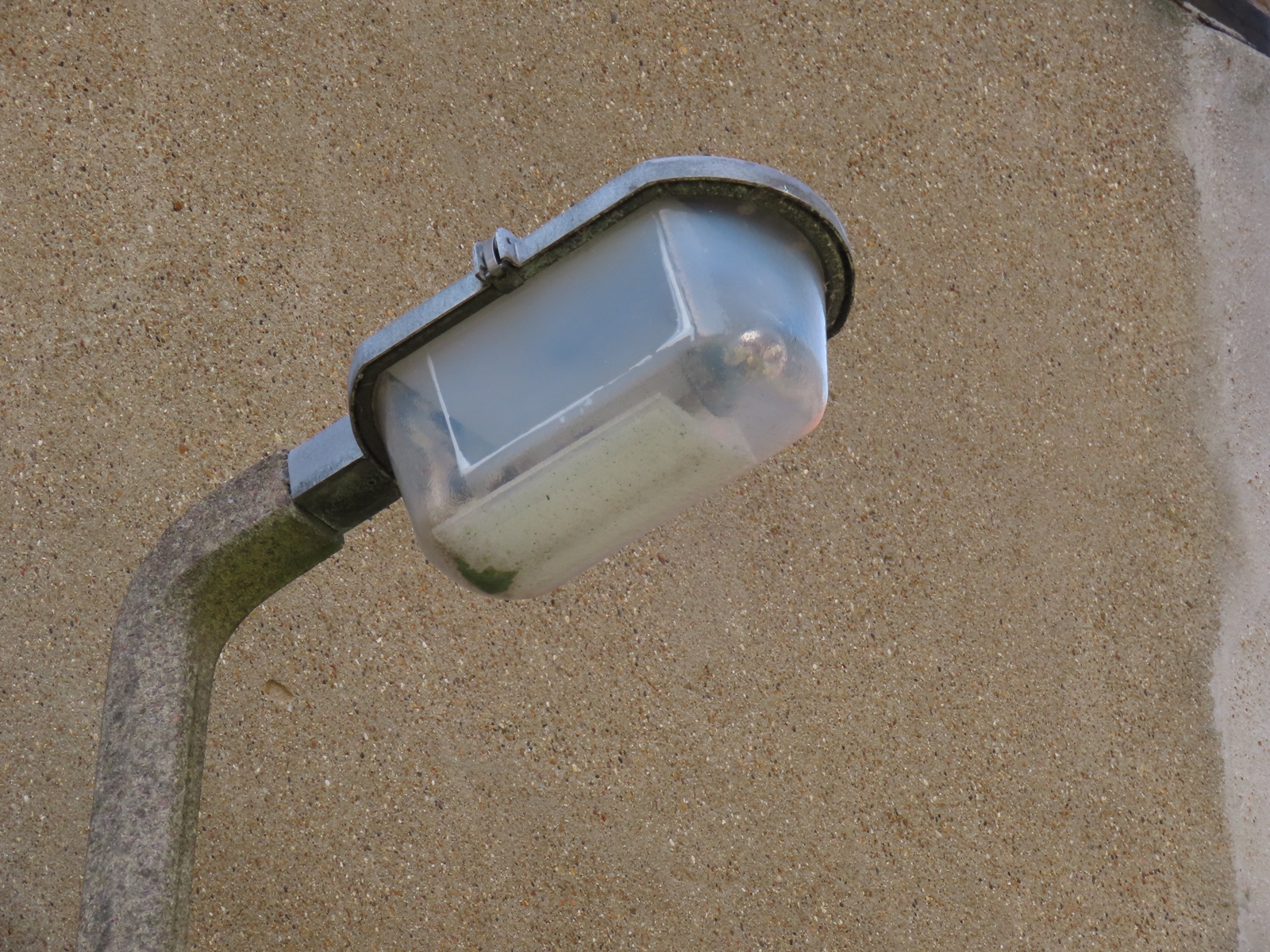 Only a minimal amount of dirt appears to exist in the bowl, however.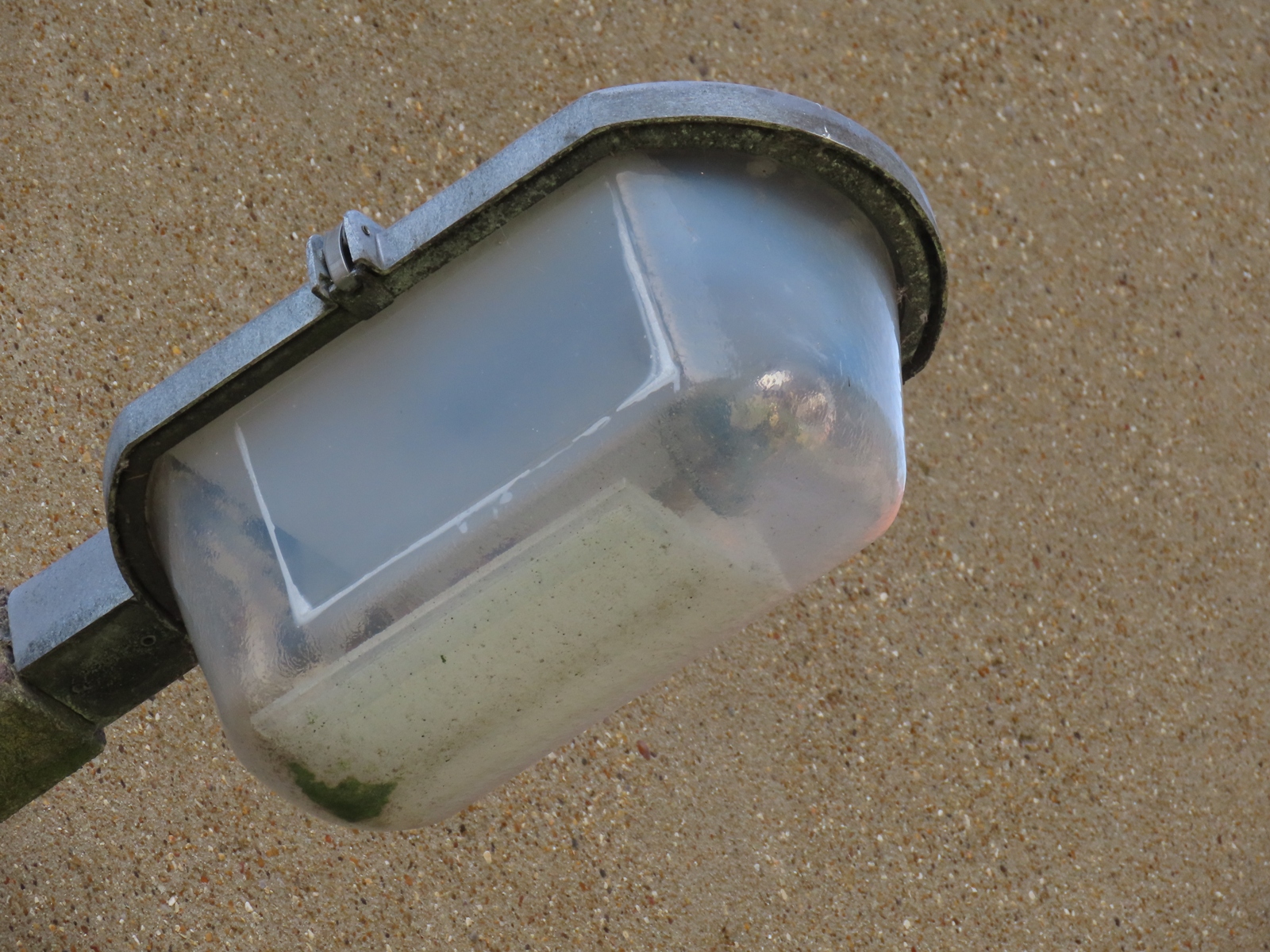 The lamp fitted appears to be a Thorn type, judging by its white cap and brass ring prior to the glass outer bulb. If this is the case, the lantern is unlikely to have worked for about thirty years in 2021 (and probably not been re-lamped since the 1980s), as Thorn's lamp division was sold to GE Lighting in 1991, and the cap design revised at the time. The empty space above the lamp suggests that the control gear is situated in the column base.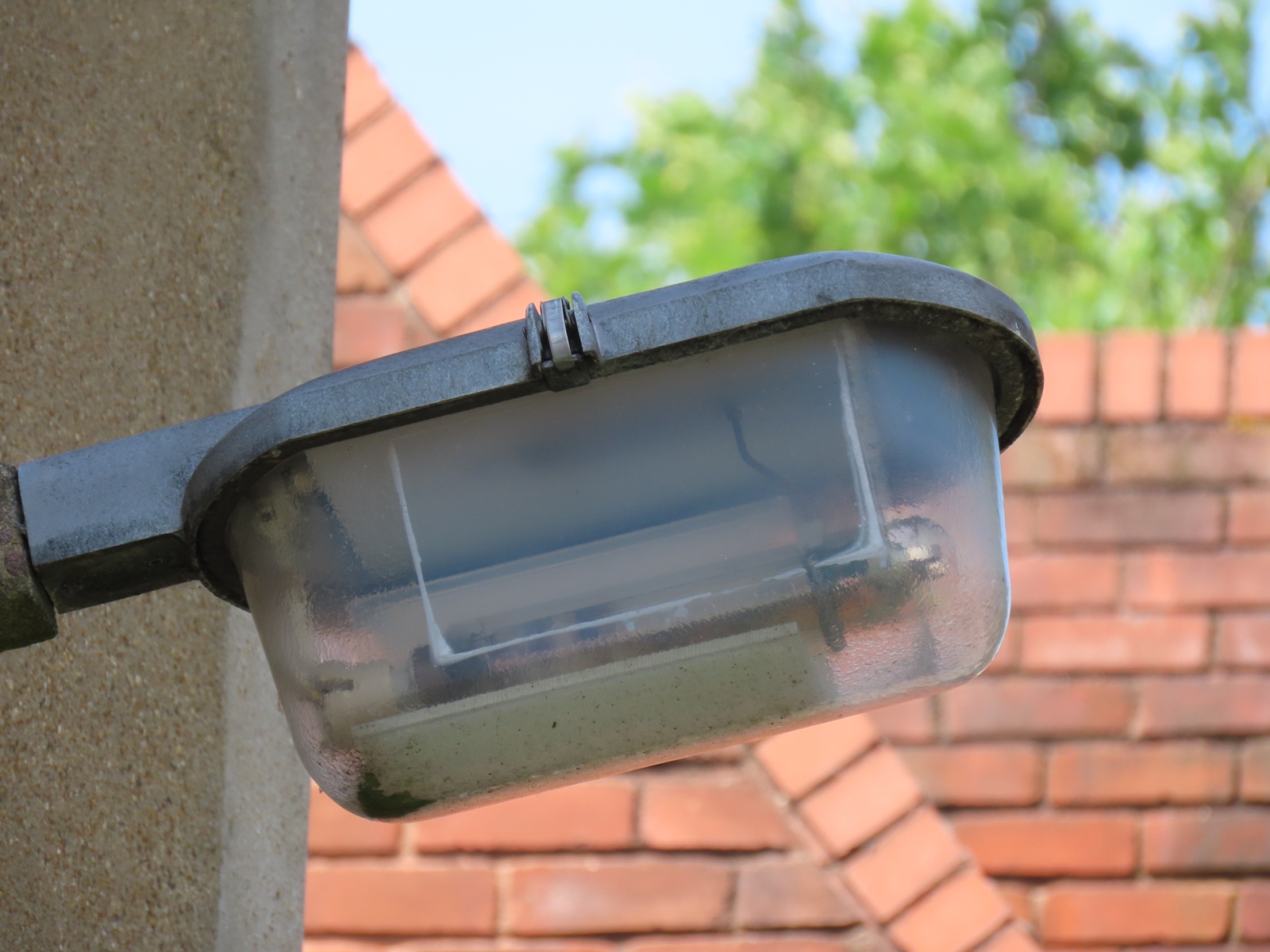 The column was leaning slightly, although the inspection door remained in place. An identical column, but likely to be operational as it is fitted with a CU Phosco P567 lantern, exists in a nearby car parking area.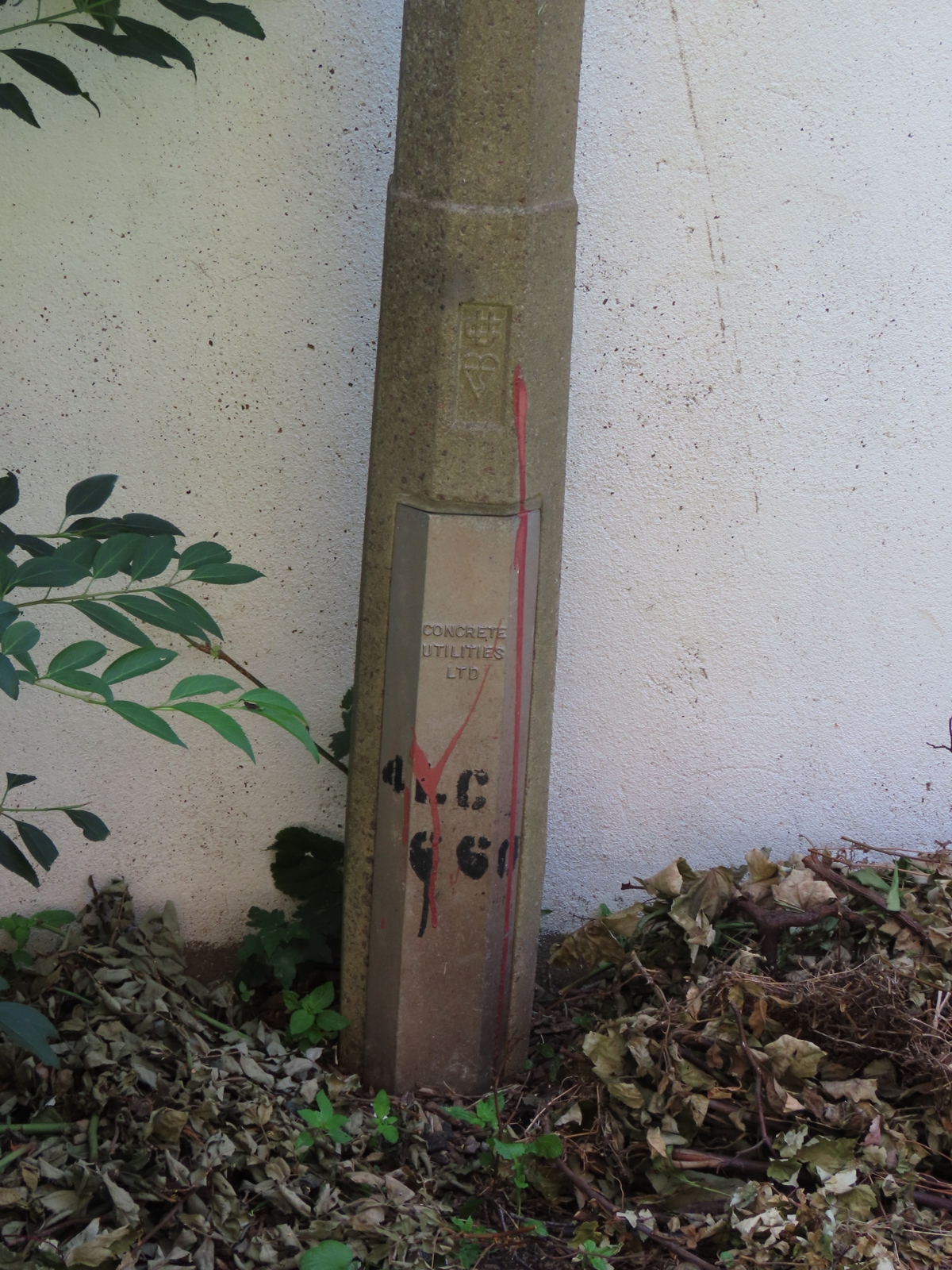 ---
CLICK HERE TO MAKE A MONETARY DONATION
© 2002 - English Street Lights Online