12JCA. Off Plummer Road, Clapham, London Borough of Lambeth. Thanks to Alex Monk for informing me of these Survivors. Situated on a wide grassed area between the Plummer Road flats and Poynders Road are two 5 m tubular steel columns supporting Phosco P178 post-top lanterns. Further P178s may have existed in the past, but by the time that these images were captured, the other columns had had double-arm brackets and twin Urbis ZX1s fitted instead.
Although this column appears to have a silver door fitted, in reality, this is actually rather a lot of grey duct tape; the original door having gone missing!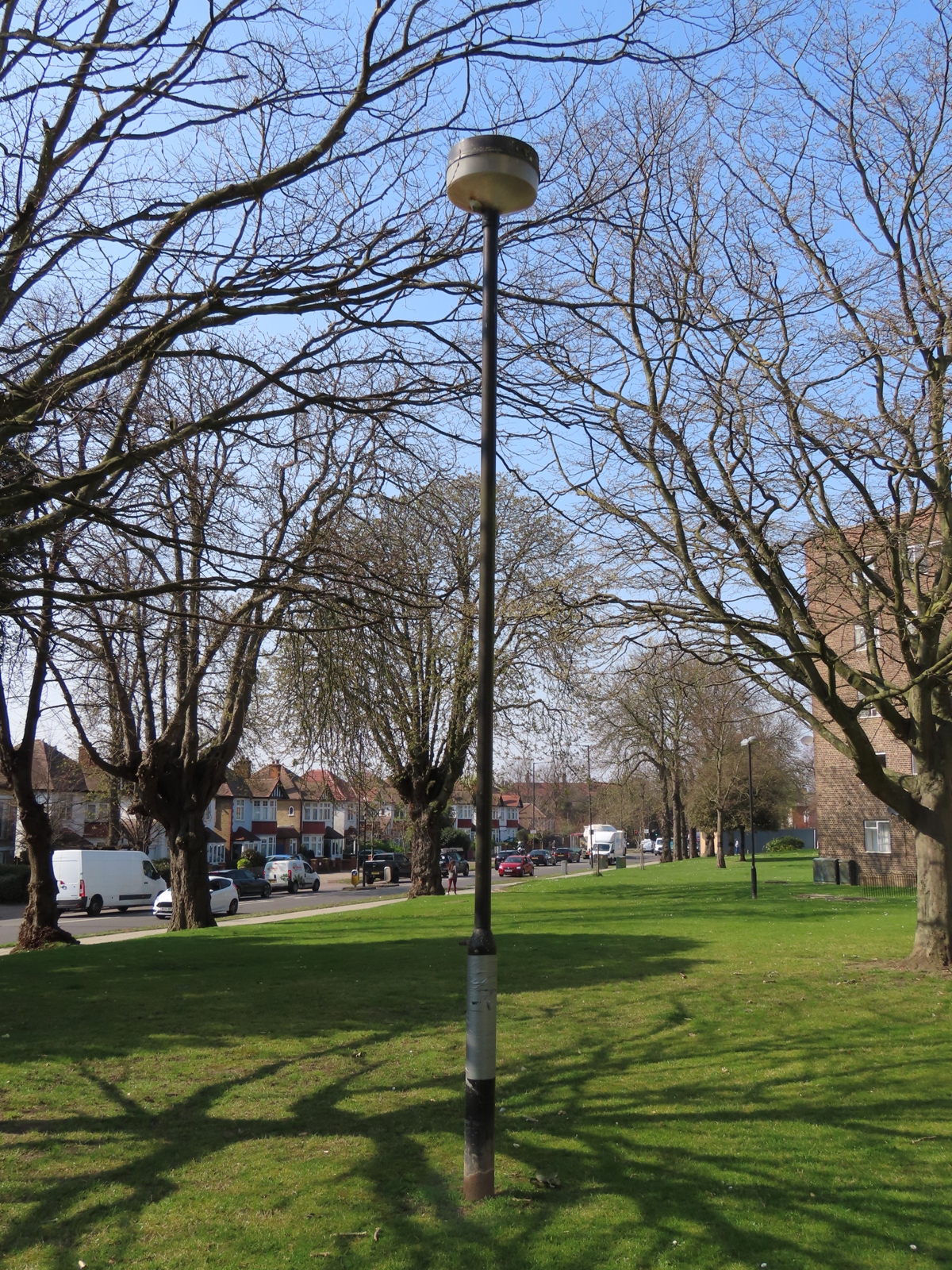 The lantern's ballast has detached from its fixing points, causing it to fall onto the bowl, and over time, melt the portion of plastic that it had landed on.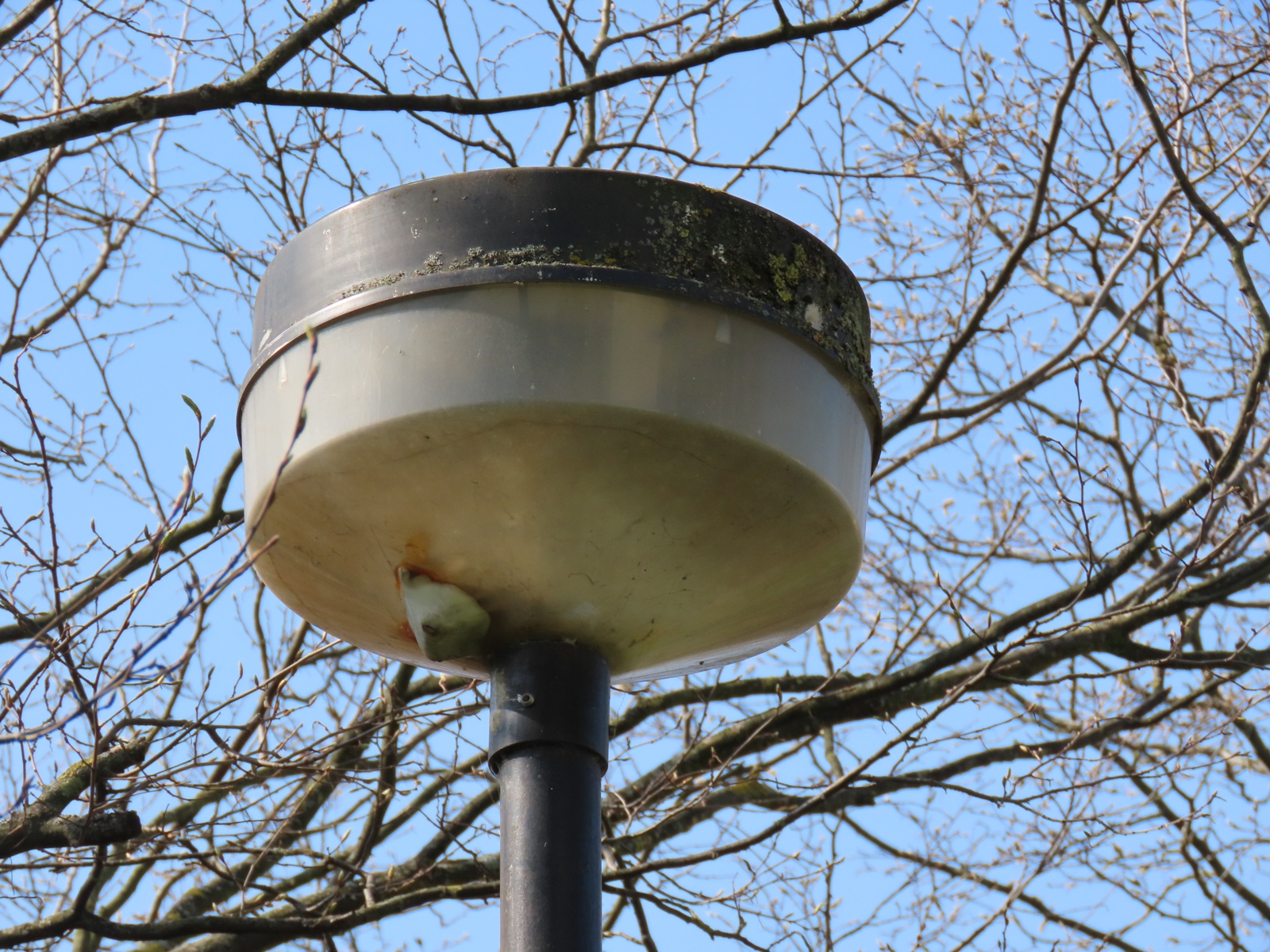 Although ballasts do become hot during operation, I am amazed that it was able to cause this much damage!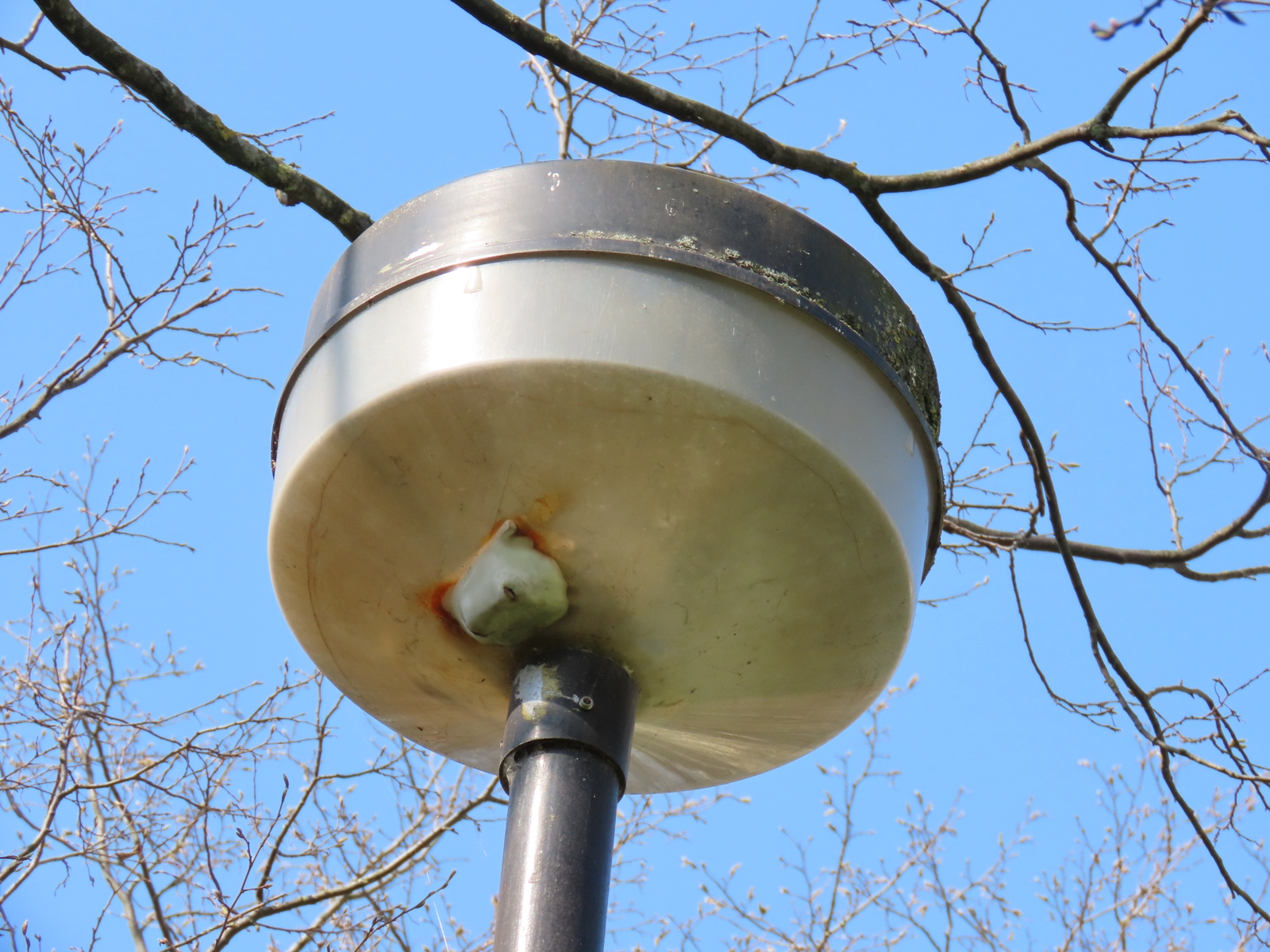 The door remains in place on the second example.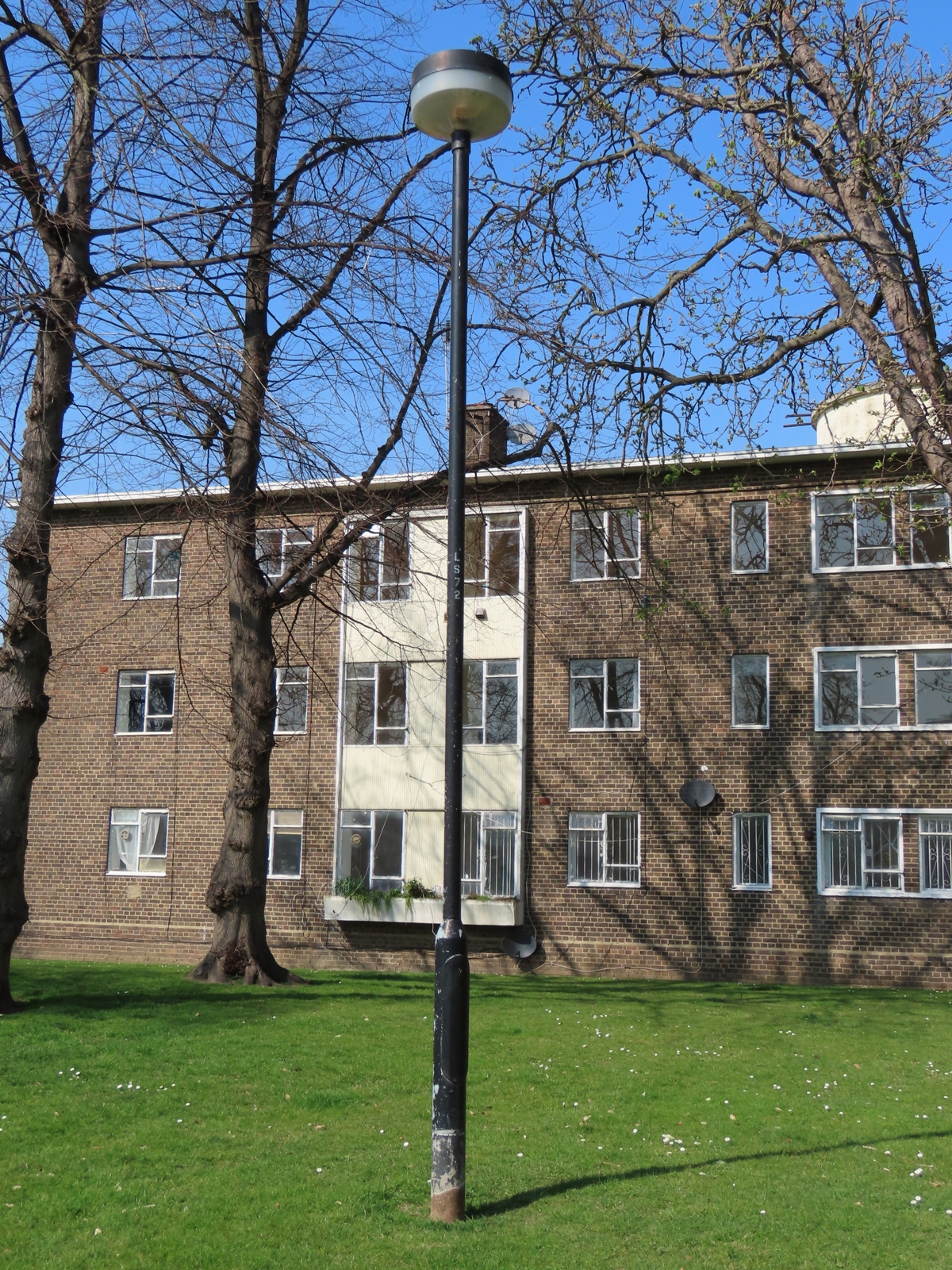 The ballast has detached in this example too, although it hasn't damaged the bowl as yet.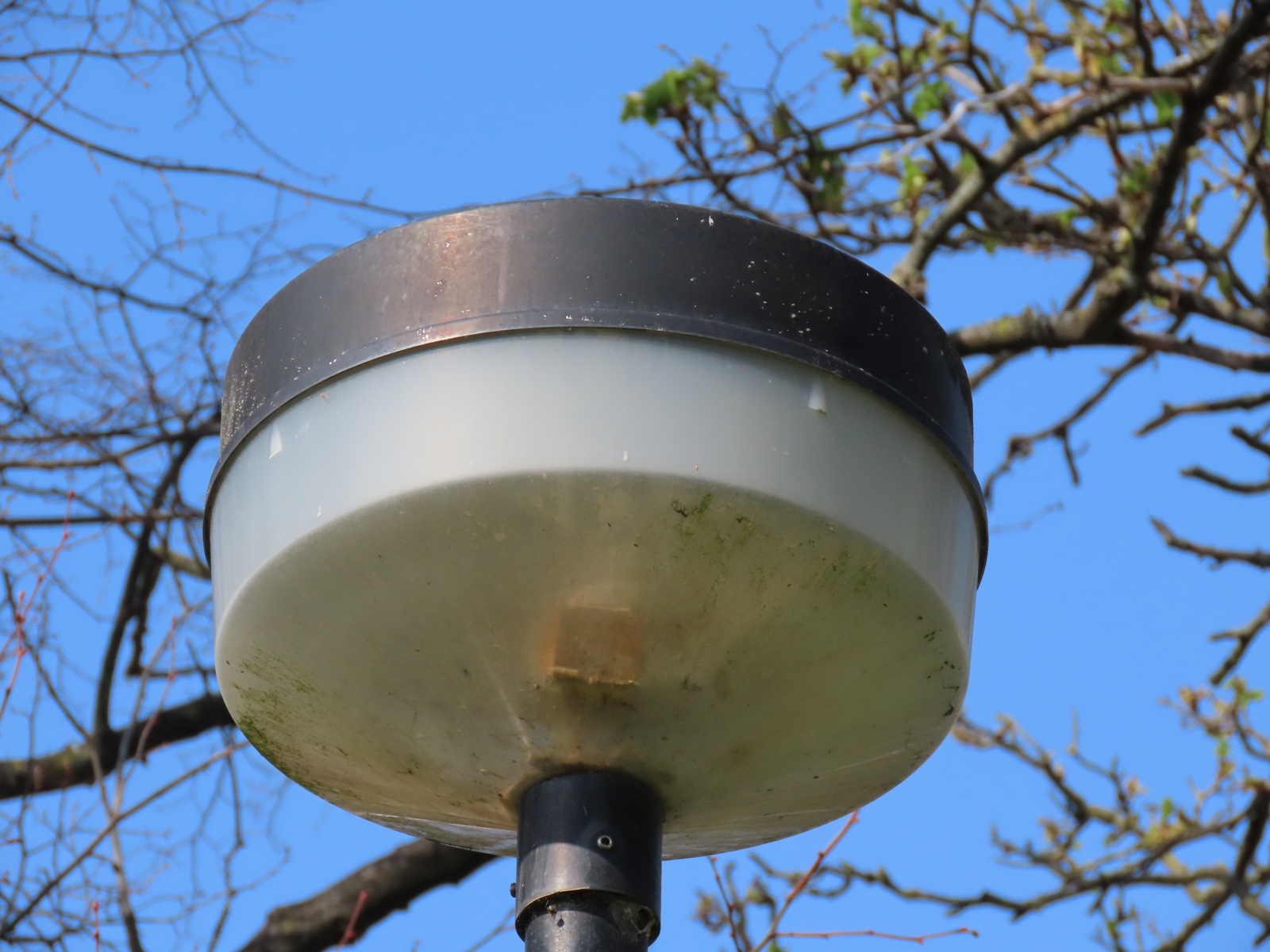 The internal construction is just about visible through the semi-transparent underside of the bowl.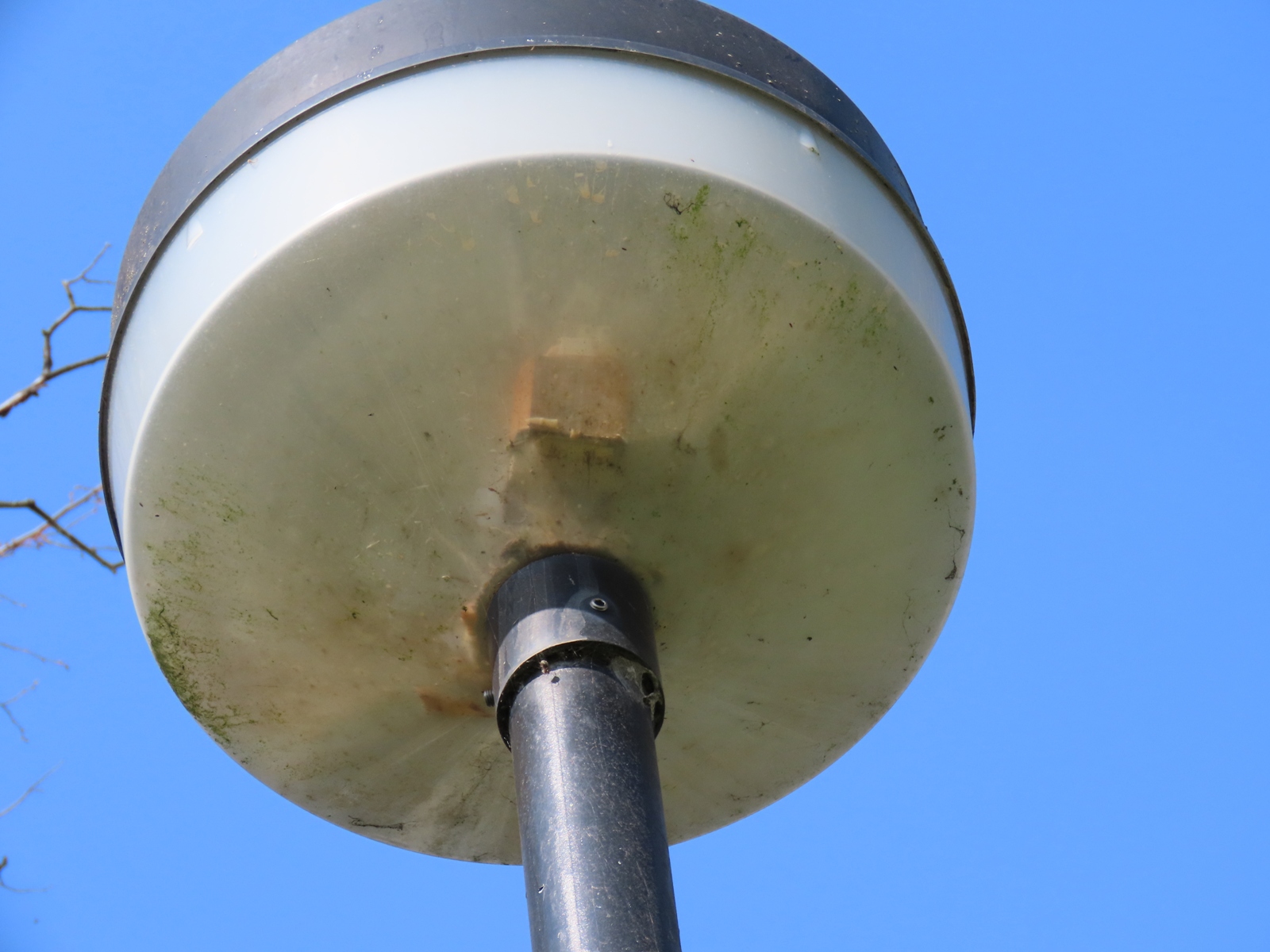 ---
CLICK HERE TO MAKE A MONETARY DONATION
© 2002 - English Street Lights Online