131. Station Road, Grassington, Wharfedale, North Yorkshire Situated at the junctions of Main Street and Wood Lane is a wonderfully rare Revo C9225 140 Watt SO/H (now 90 Watt SOX) open lantern. The lantern is fitted to a Revo column and bracket; all are in a good condition for their age - the lantern's mirrors are largely still intact although portions of silvering has worn off over time. A second C9225 was installed on a nearby column; however, this has now been replaced with a far less appealing Thorn Civic lantern - what is it with streets being called "Station Road" having Civics installed on them?
The photocell control for the lantern is situated on the building adjacent the column.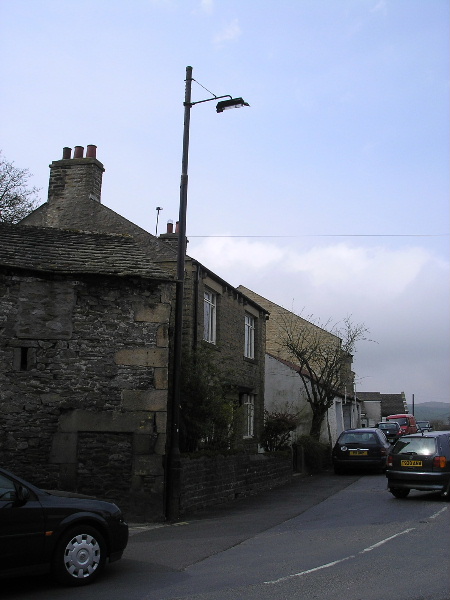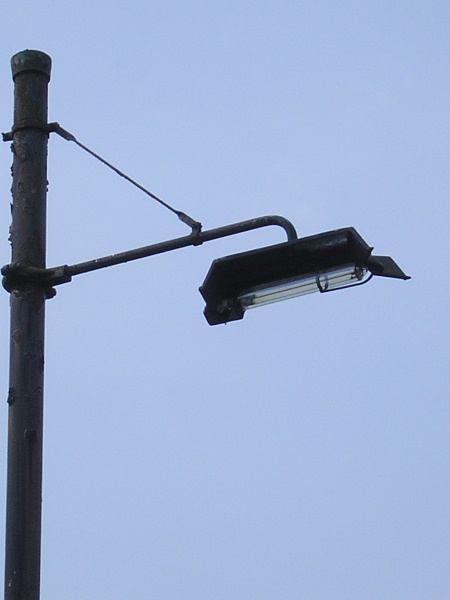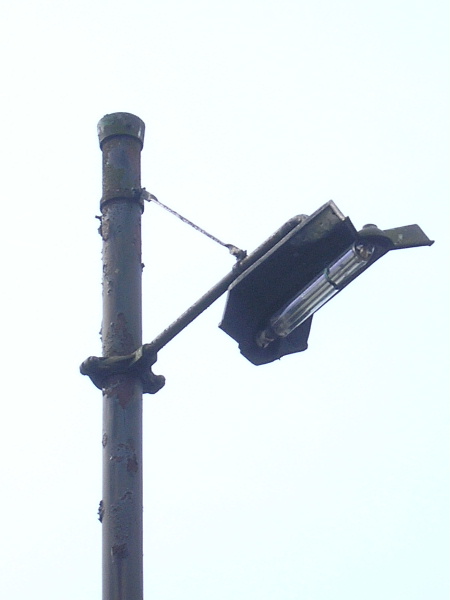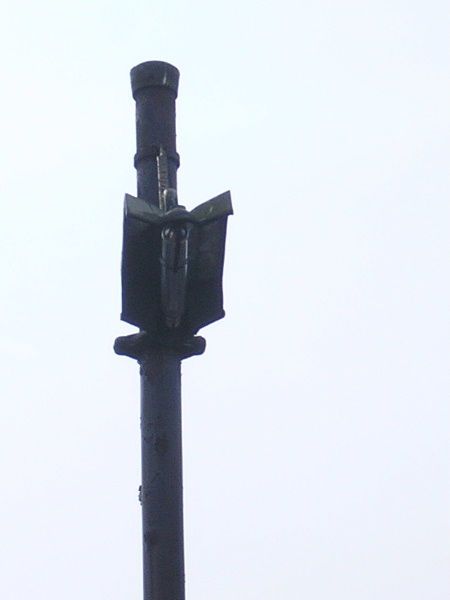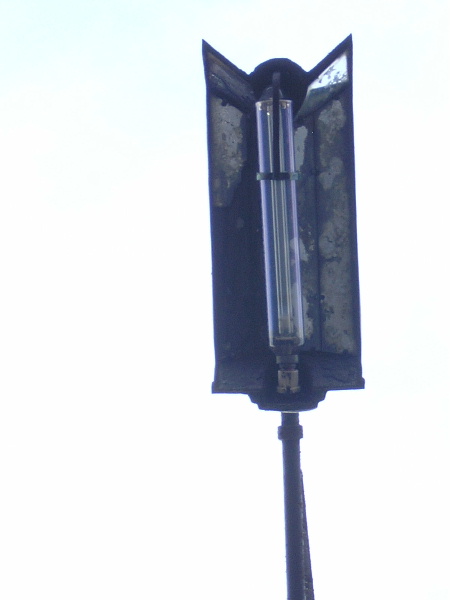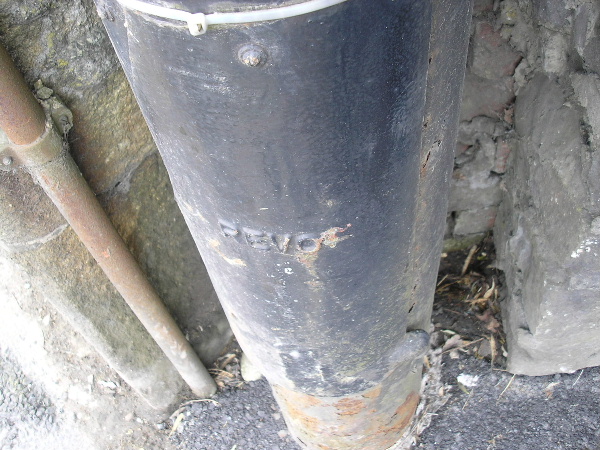 Also in the area is a Thorn Beta 4 attached to a wooden pole; part of the installation is held in place with blue tape - I hope it isn't the bracket!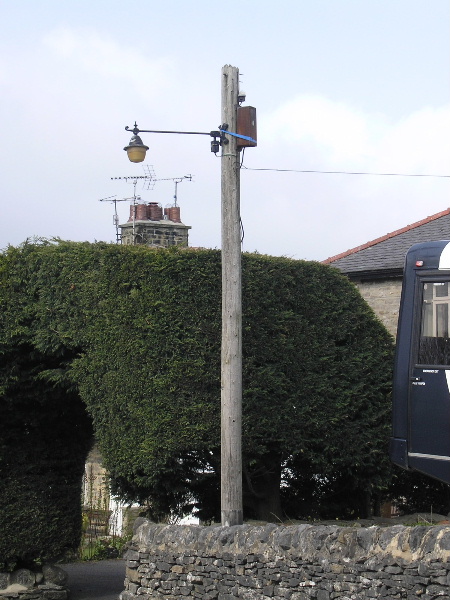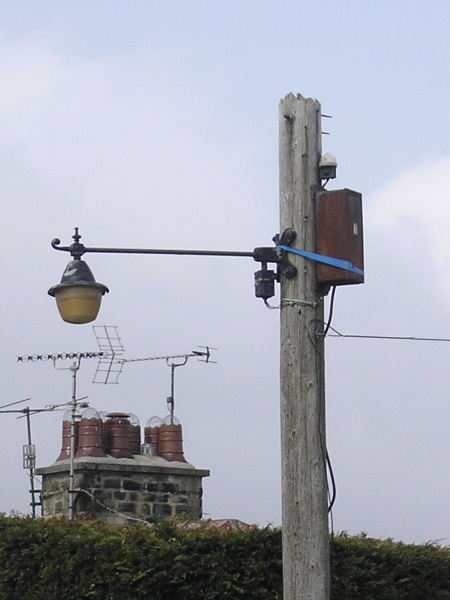 ---
CLICK HERE TO MAKE A MONETARY DONATION
© 2002 - English Street Lights Online