13A. Mill End Lane, Alrewas, Staffordshire Thanks to Dwight for informing me of these Survivors. Installed alongside a slight bend in the road is a 15 ft (5 m) GEC concrete column with cranked top-entry bracket and GEC Z9481 lantern, and further along the road is a Revo pole bracket supporting a mid-late 1980s' top-entry Thorn Beta 5, both of which are, still, going strong in December 2022.
The GEC column has the (rather icy looking, at the time of picturing) Trent & Mersey Canal as its backdrop.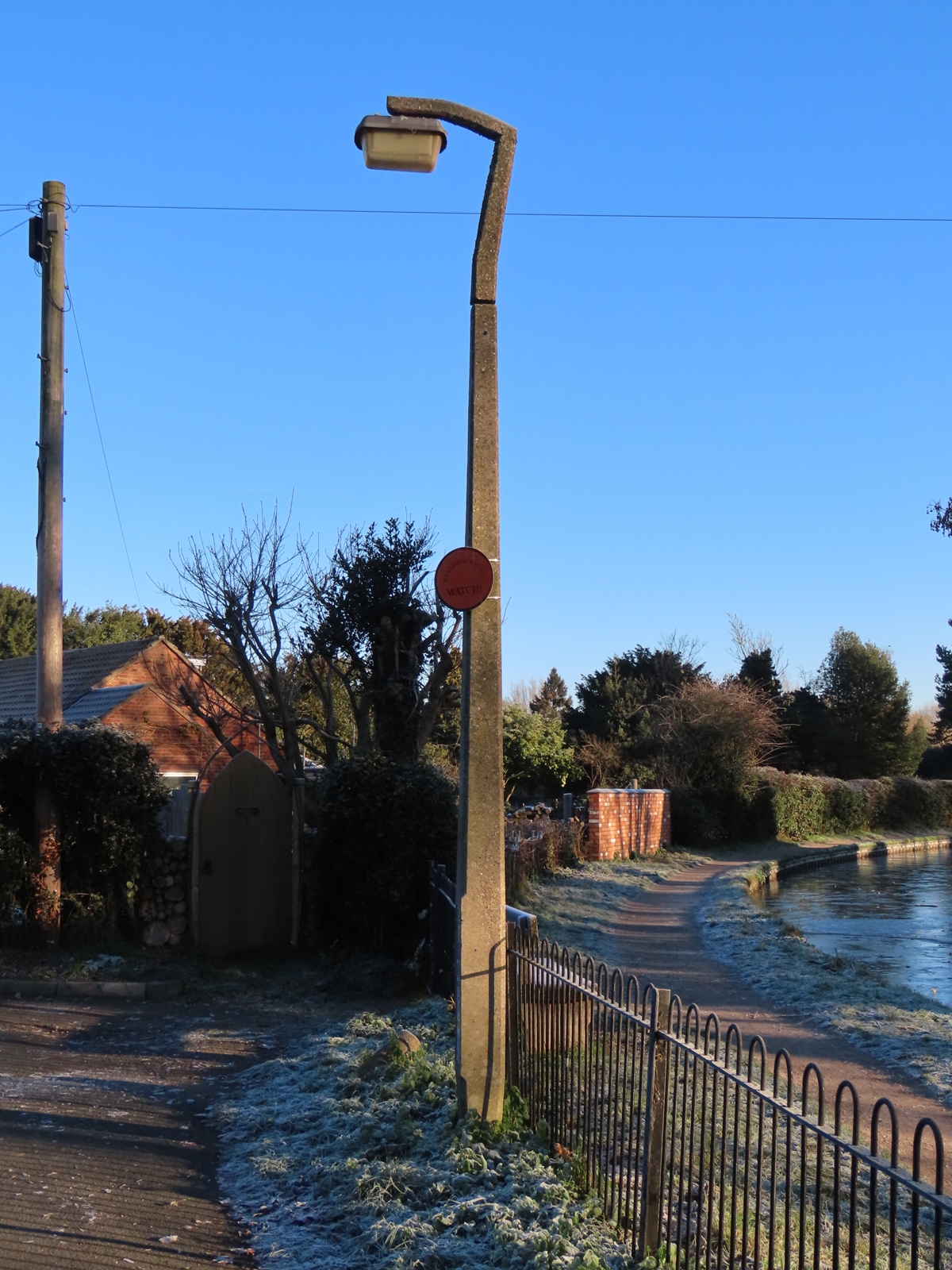 A narrow gap is present between the column and its bracket.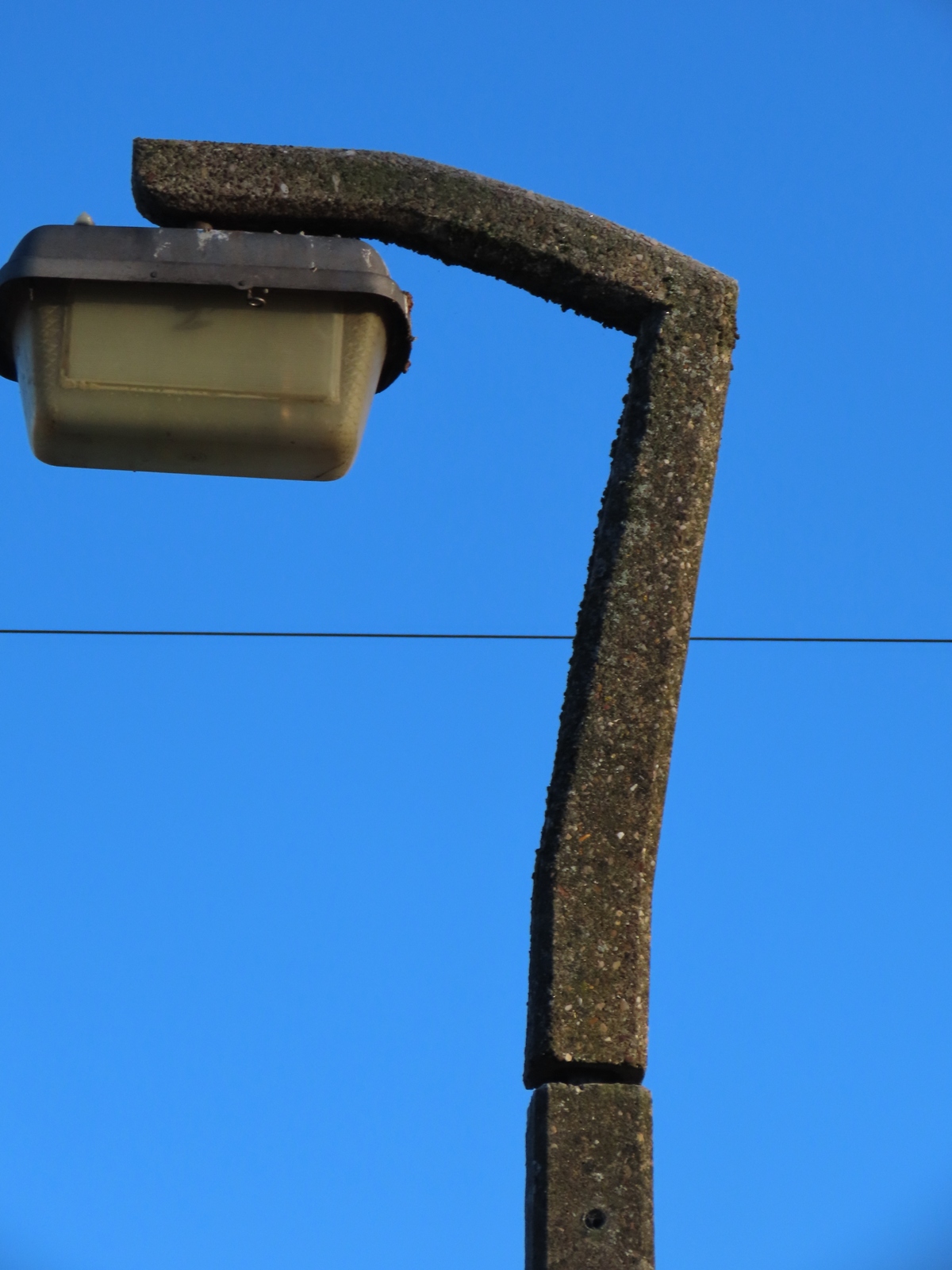 The Z9481's polycarbonate bowl has discoloured over time, although the lamp remains just about visible within the lantern.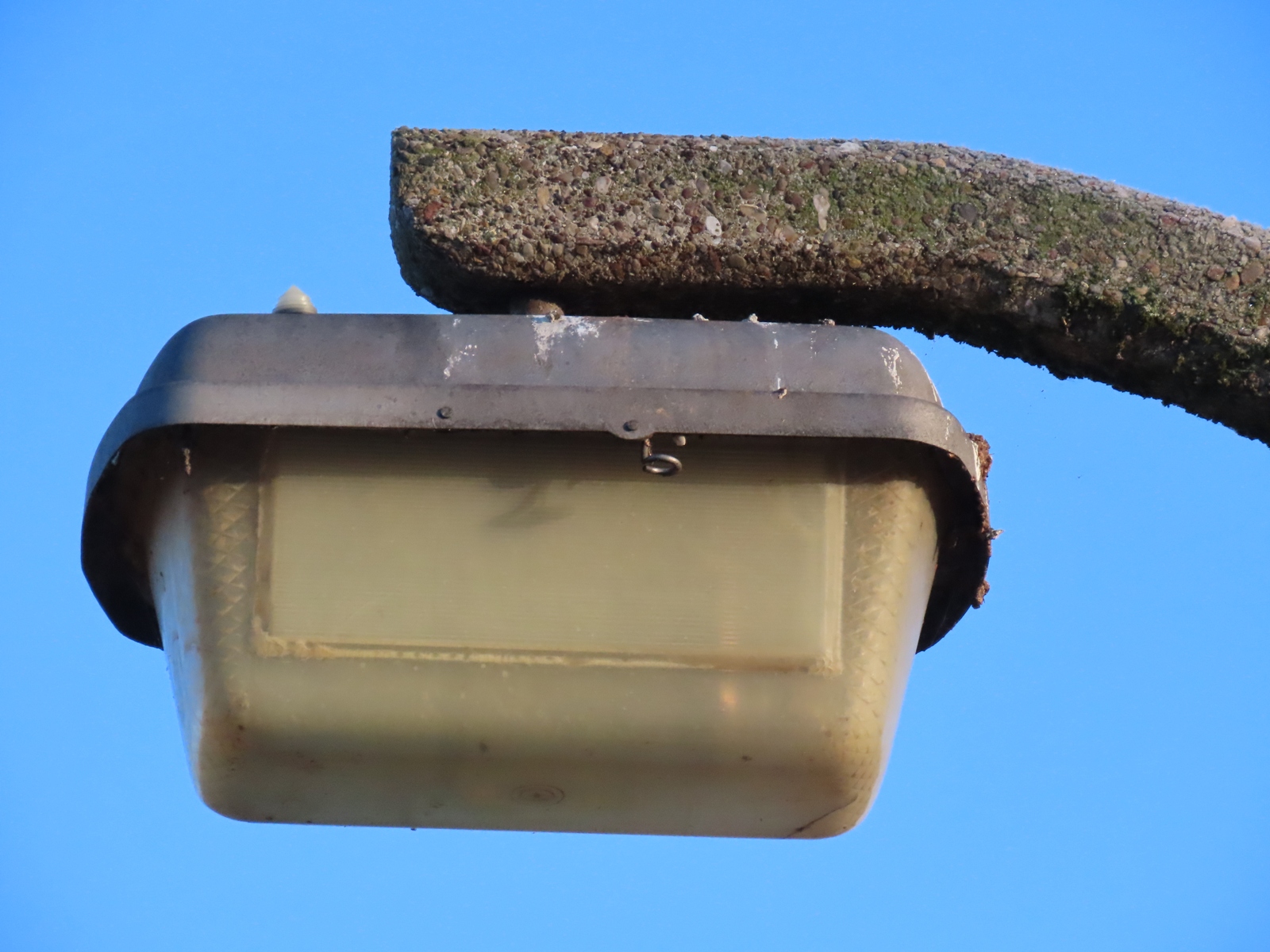 The characteristic Staffordshire orange circular Neighbourhood Watch sign is affixed to the column shaft, just to confirm that the installation is located within the County.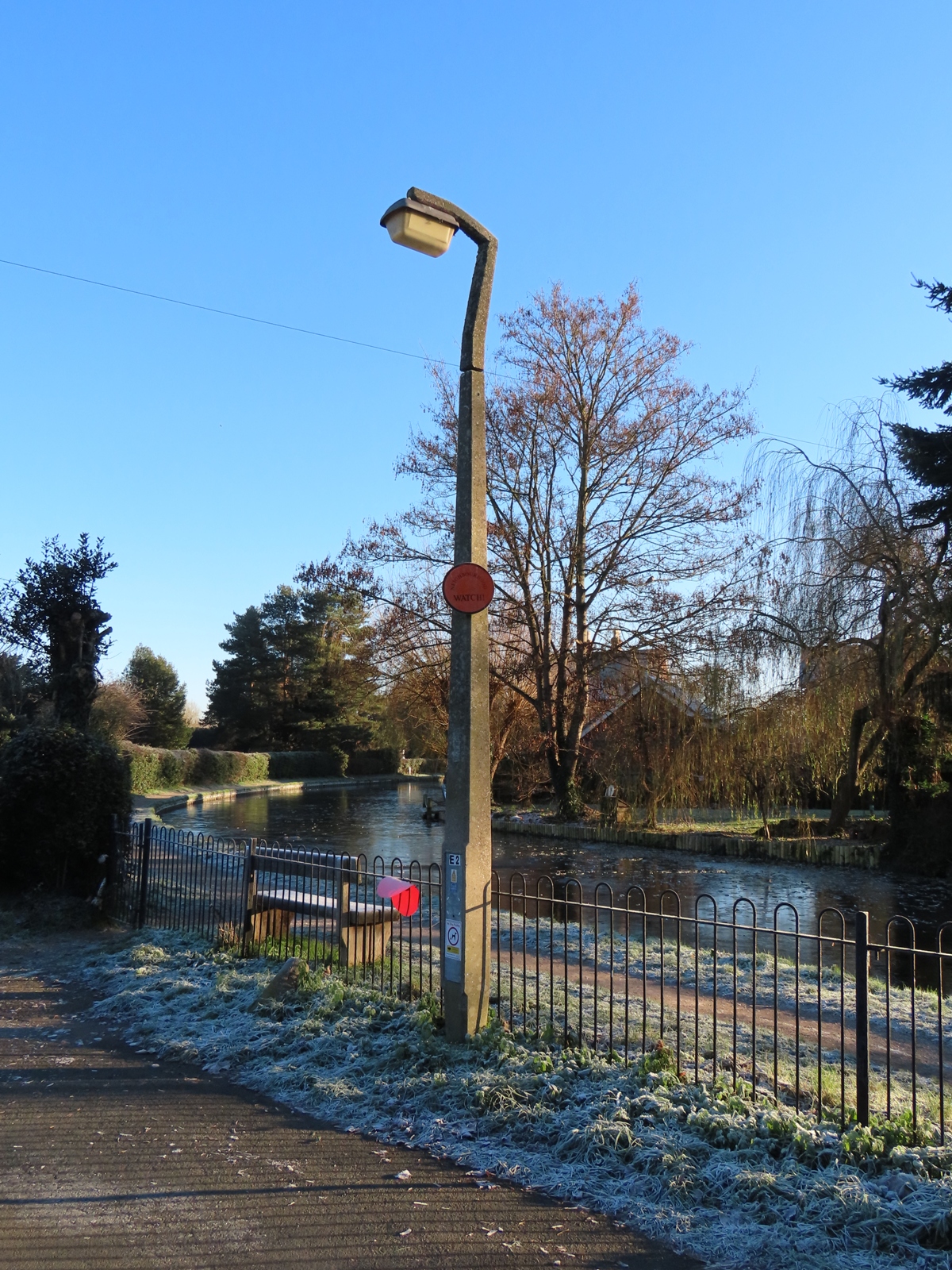 A Zodion SS55 two-part photocell detector is visible at the front of the canopy.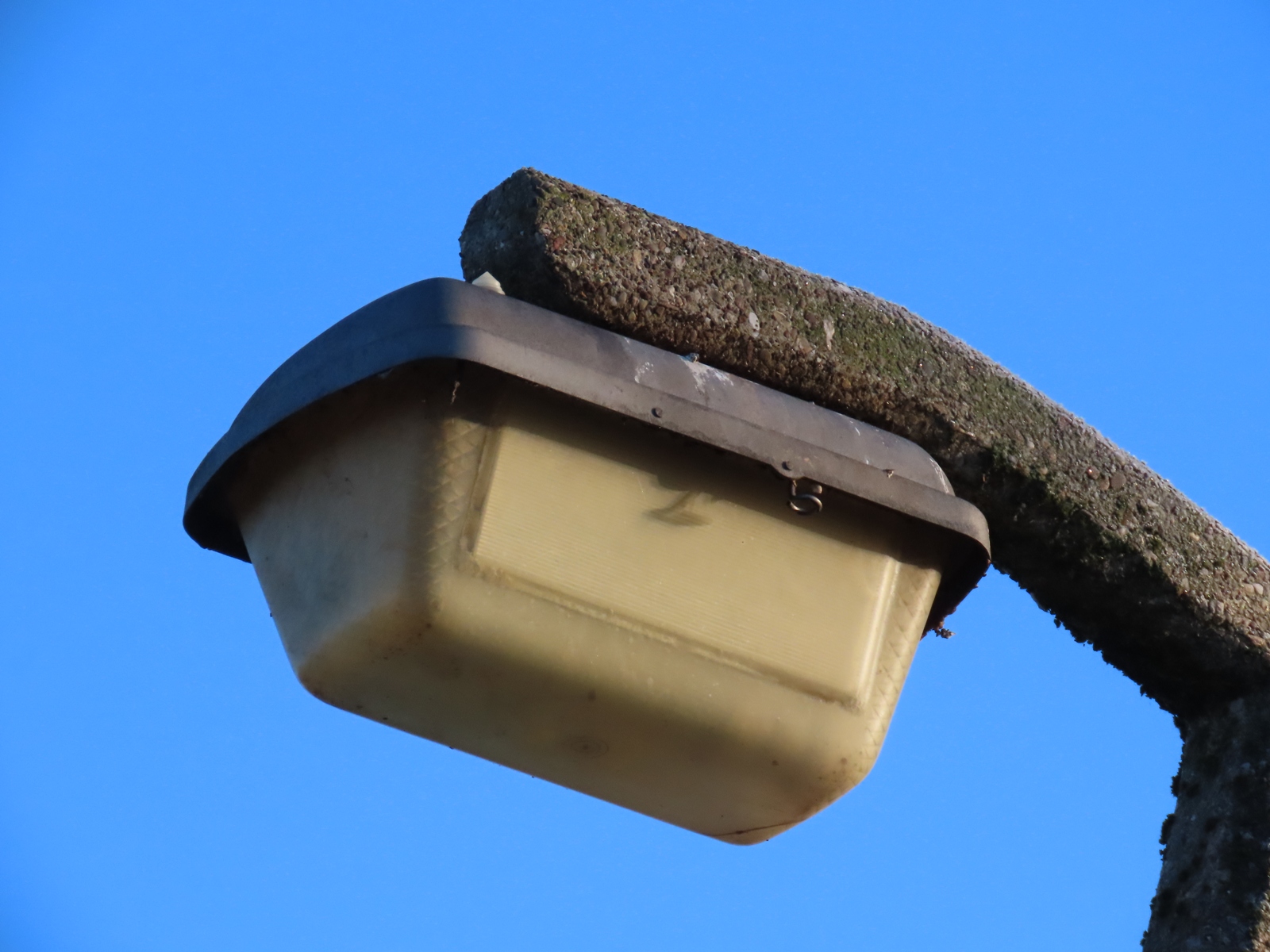 As with the near-identical example seen on Ogley Hay Road, Burntwood, the original aluminium GEC-branded door has been replaced with a sheet steel equivalent made by Fisher.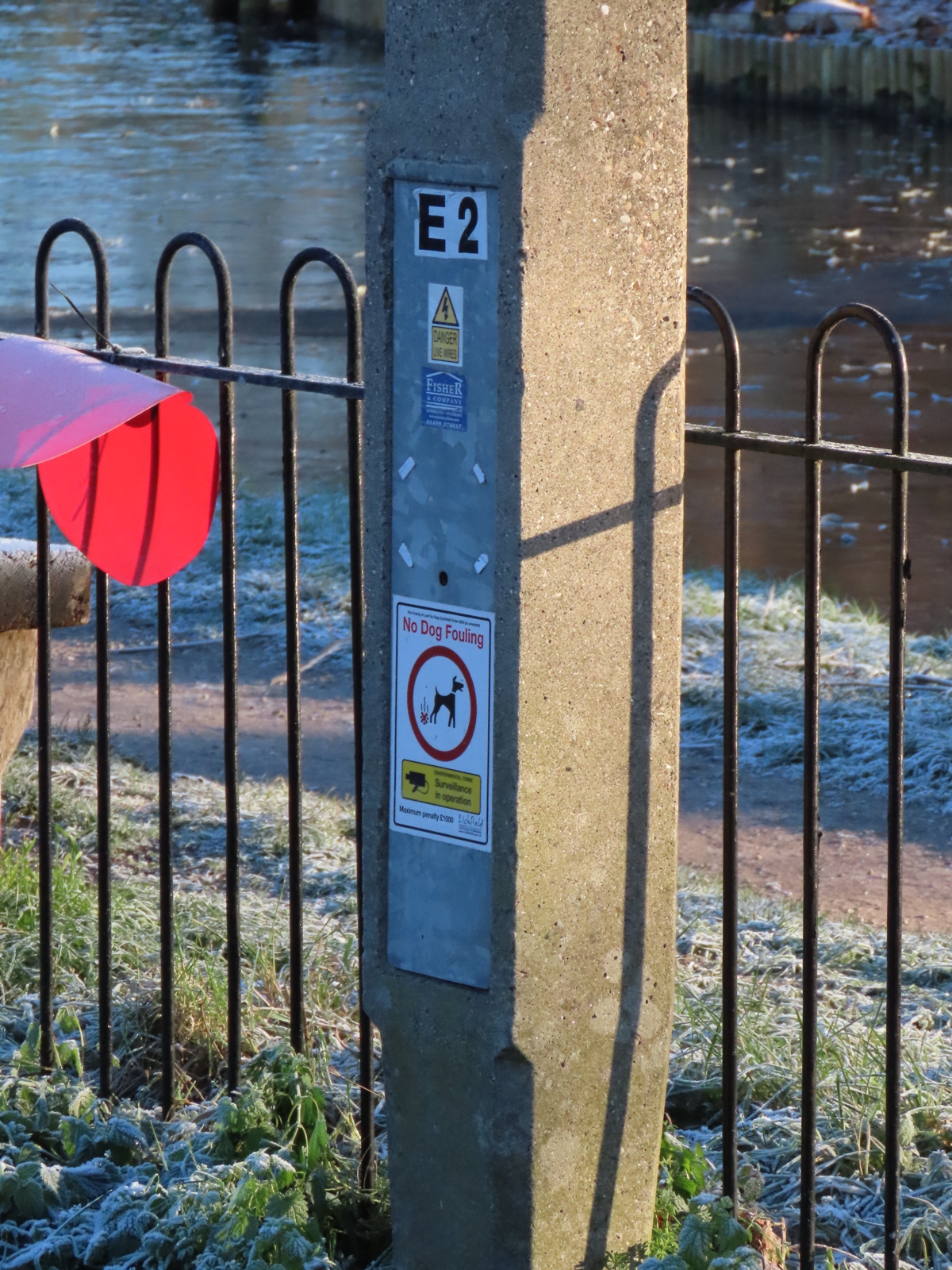 The wooden pole supporting the Beta 5 is a little further along the lane, near to All Saints' Church.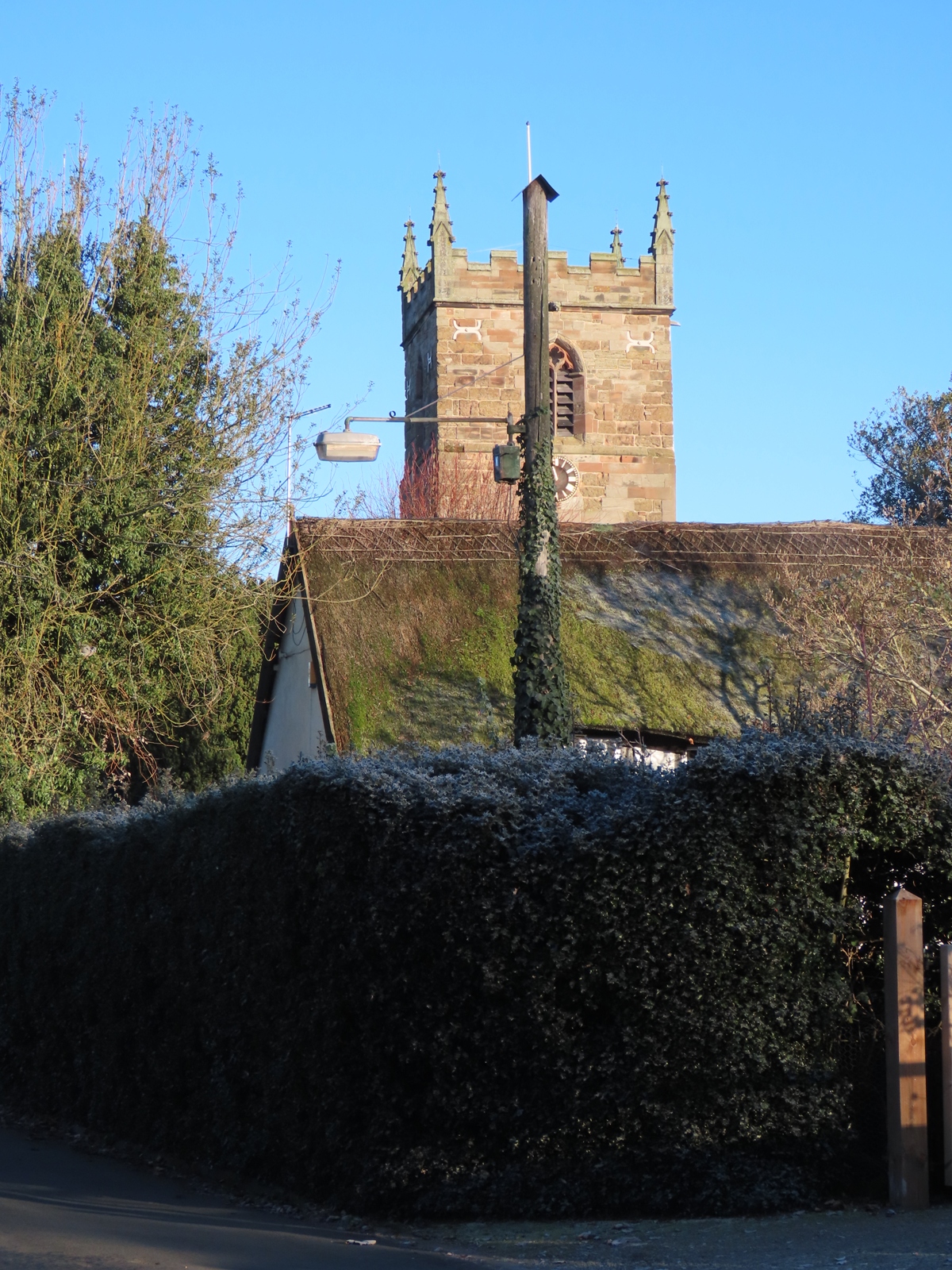 A miniature photocell is installed at the location that is (usually) fitted with a NEMA photocell socket at the front of the lantern canopy.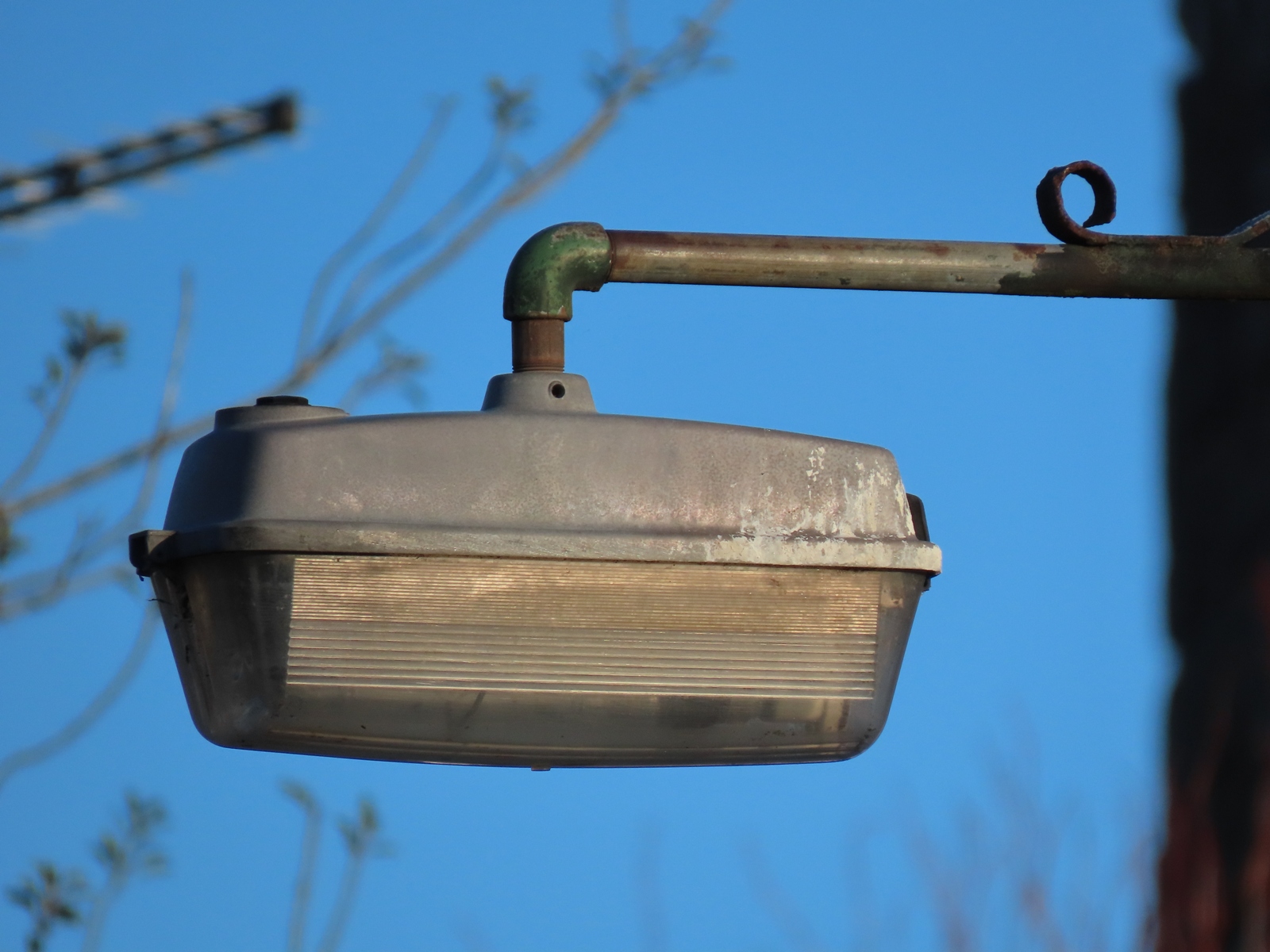 Save for a decorative scroll at the end of the stay bar, the bracket is very plain and utilitarian in design, and features a T-shaped piece of pipe work at the pole end (with the upper part plugged), suggesting that the fuse box could be situated above the bracket, as an alternative position. The red stripe across the front of the fuse box indicates the presence of asbestos within the box - this is likely to exist within the sealing gasket around the box's front cover.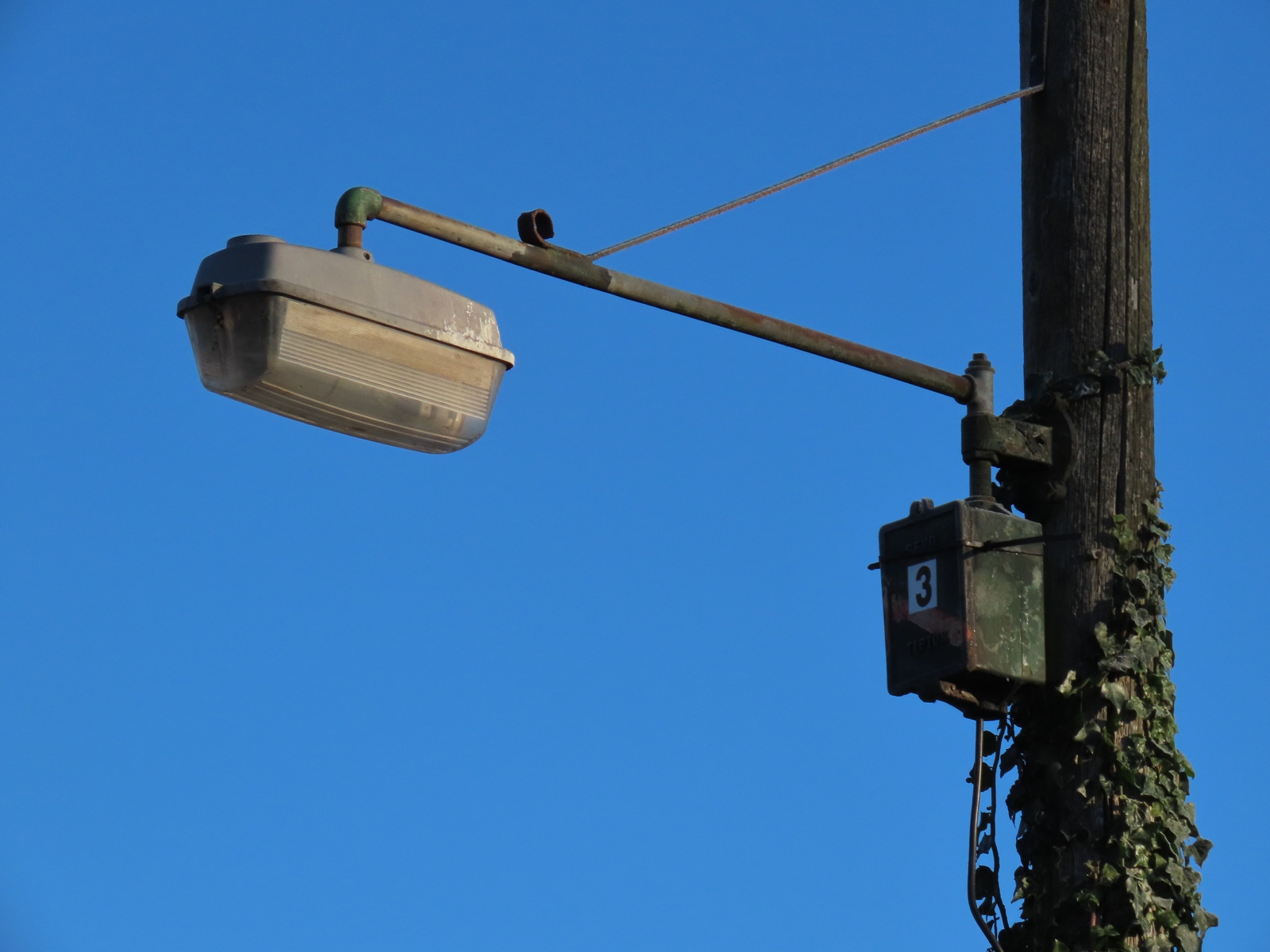 Unusually, the grey paint applied to the canopy remains in good condition on this example.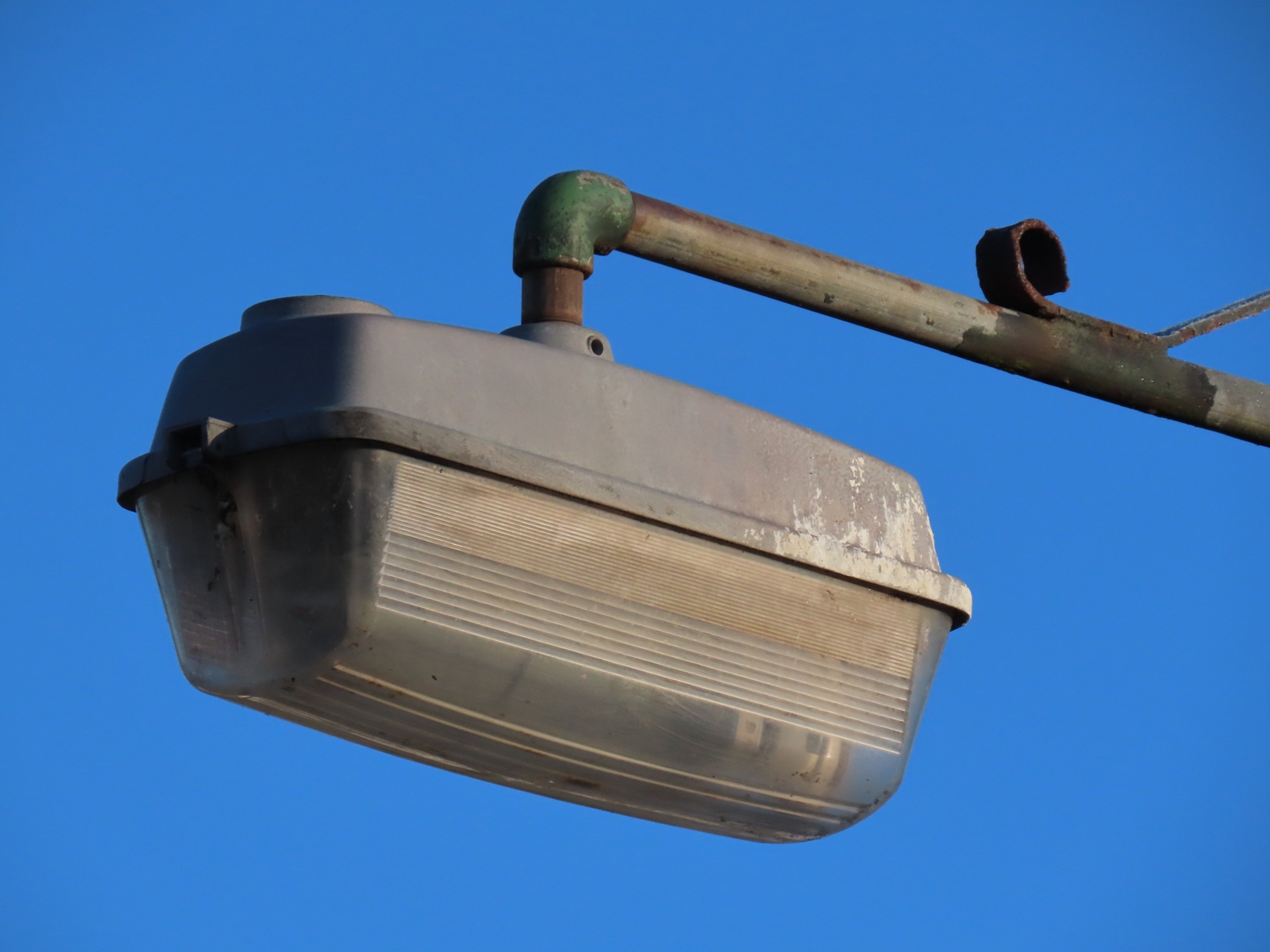 ---
CLICK HERE TO MAKE A MONETARY DONATION
© 2002 - English Street Lights Online