GEC Z9481
Lantern acquired in March 2005.
This lantern was on a Stanton 7 concrete column in the parking area of the Markeaton St allotments (just a stone's throw away from the park where the 2600 came out of in fact) and was removed when the column was pulled out. The lantern was switched from the cell on a column on the main road, and so the base of the column did not contain any other switching device. I do not know of any other Z9481s in the City area.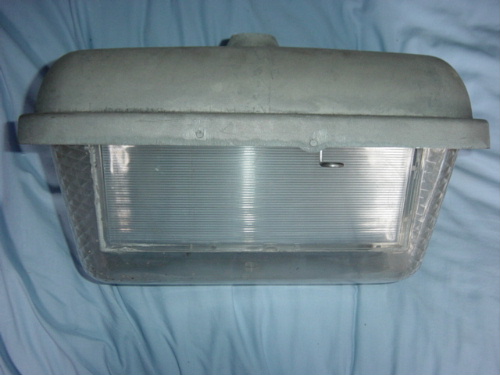 Although this lantern is one of the SRL 35's ancestors, it bears little resemblance to the Siemens lantern.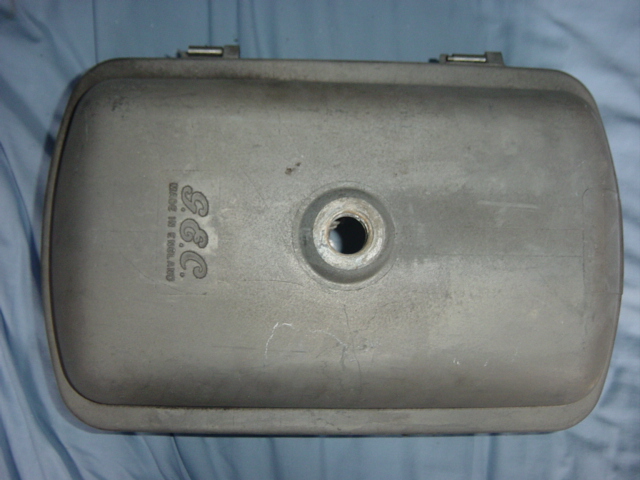 There are a few very small pieces of concrete around the opening on the canopy, but no rust patches from the thread of the bracket, so the lantern was probably easily removed.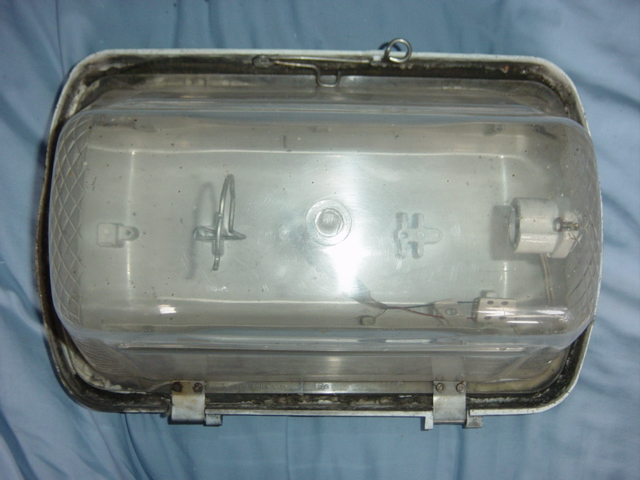 The bowl was in an excellent condition, with the only real damage being a slight crack by one of the hinges. What is odd is that when the Z9454 range was brought out in place of the Z9450, the bowl was changed, in order that it had refractors running along the bottom, however the clear-bottomed bowl was retained for the Z9480 range.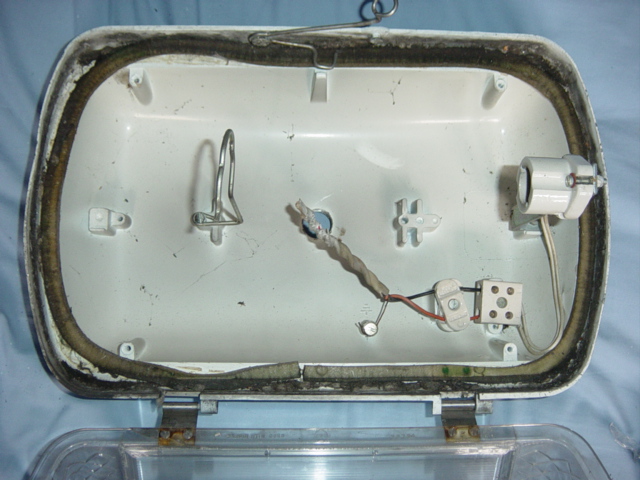 Opening the bowl reveals that everything inside is also in good condition. The gasket is loose in places but this can be stuck down again. The spring is missing from the lamp support, but a new one shouldn't be too hard to find.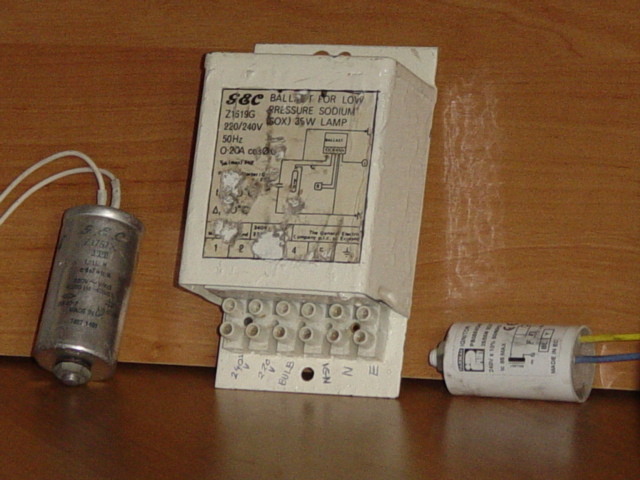 The gear for the Z9481 consists a GEC Z1619G ballast, Z1757X capacitor and a more modern Parmar ignitor.
---
The lantern was restored on the 27th May 2005 - the canopy was repainted (both inside and out), the bowl cleaned up and the gasket was washed and then reattached. It had obviously shrunk slightly in the wash, and so I used two small pieces of bubblewrap to plug the space.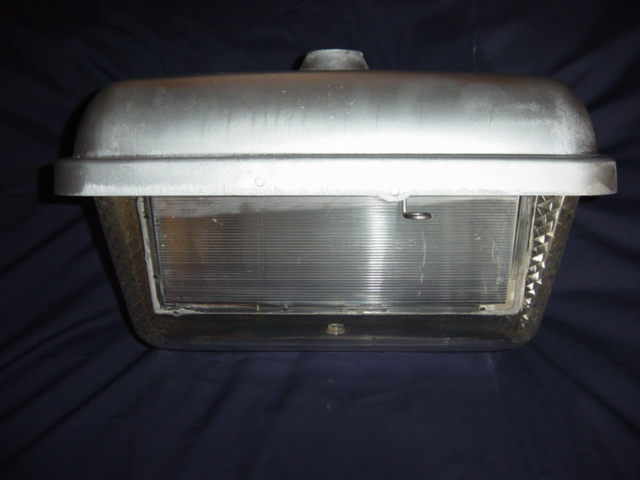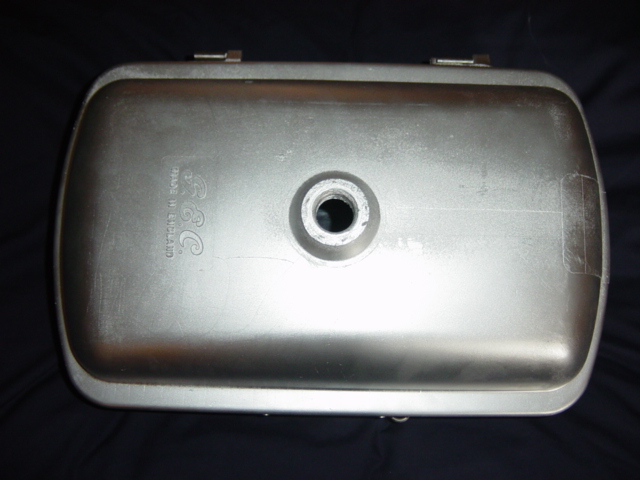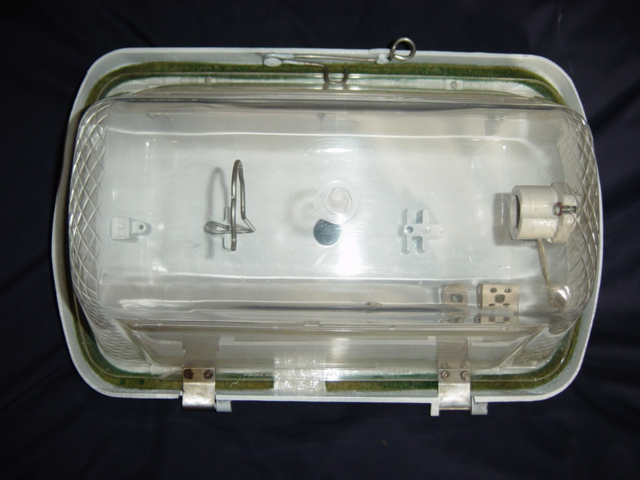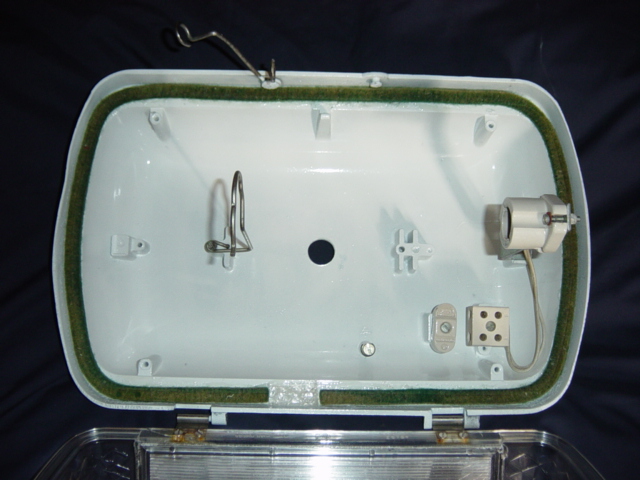 I also made a new spring for the lamp support - this was done by getting a length of earth wire from some old cable, wrapping it many times around a pen, and securing it to the frame.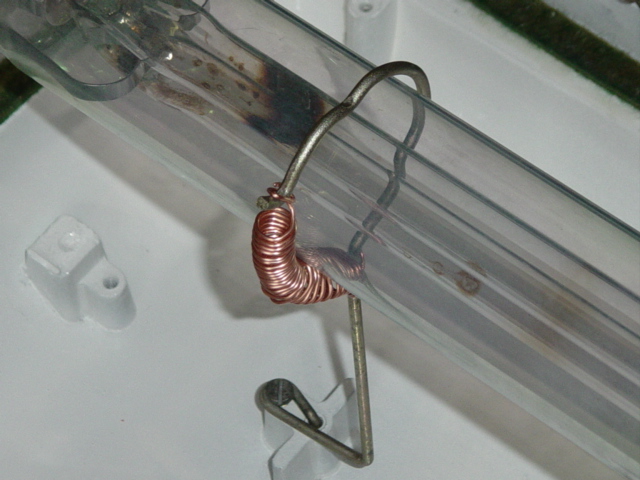 ---
The lantern was mounted to an AC Ford AC184 wall bracket on Tuesday, 9th August 2005.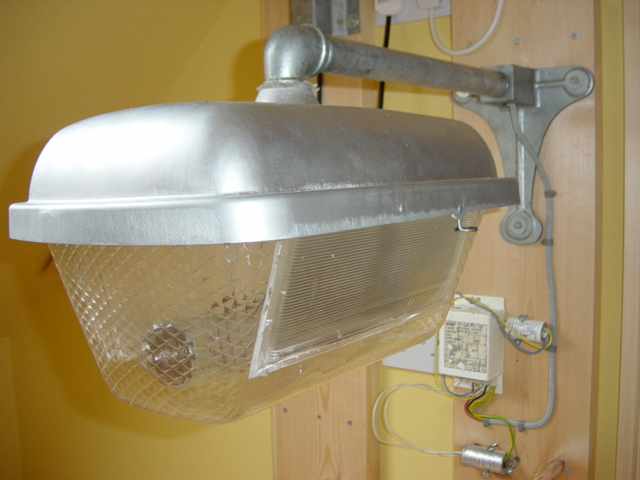 Notice the gear in the background - the wiring was about half completed when I took this photograph.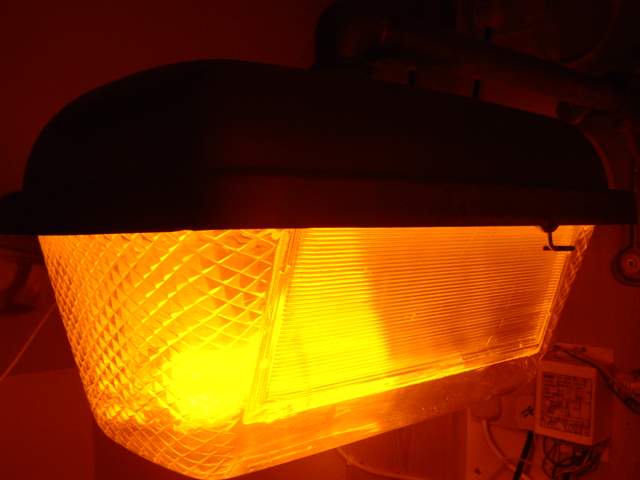 The wiring completed, I switched the lantern on and all was well. The ballast is quite noisy whilst in use, however they always were.
Lantern warm-up video:
---
CLICK HERE TO MAKE A MONETARY DONATION
© 2002 - English Street Lights Online