An attempt at repairing the bracket joint using cement and wire is visible on this example.
The lantern would (originally) have had a bowl fitted (notice that the rubber gasket is still fitted in the securing ring), although this appears to have been missing for a long time, judging by the corrosion that is present on the spun aluminium reflector. A lamp can be seen fitted (it is incorrectly focused for the surrounding prismatic glass refractor to provide any optical control), although I don't know whether the installation is still in operation.
The bracket was missing from this column. Judging by the state of the top of the column (or what is left of it!), the bracket must have broken away with some force! Google Street View imagery captured in July 2011 reveals that the bracket was still in place at this time; almost four years later (these pictures were taken in June 2015), things had changed somewhat.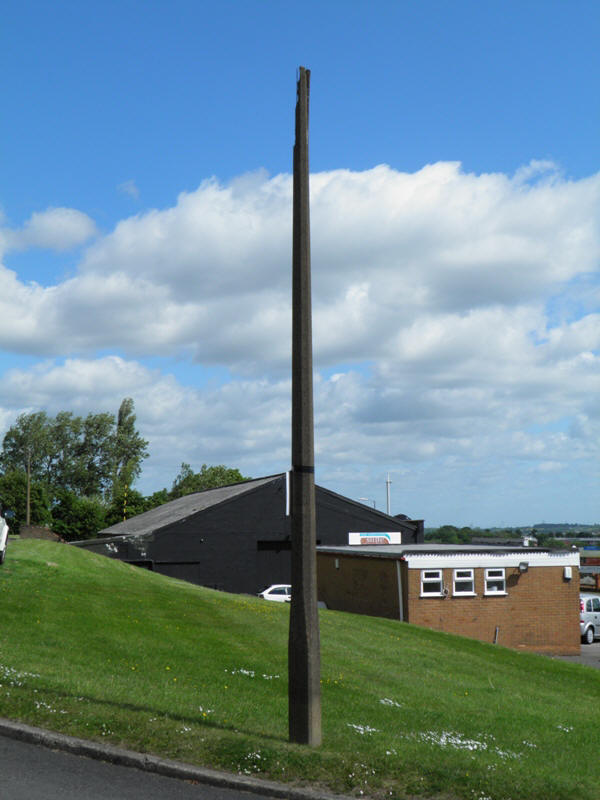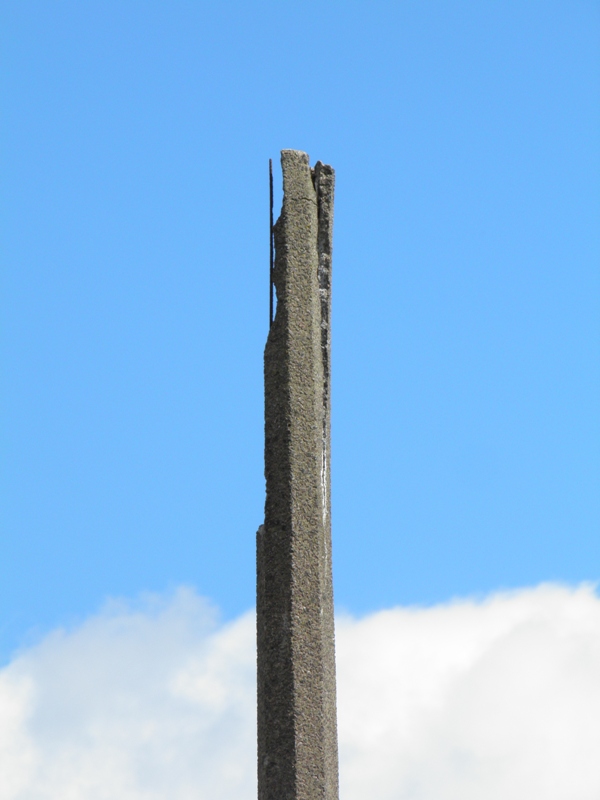 This installation also looked to be in rather dicey condition 'up top'.
When daylight is visible through a column, you know that some serious structural issues are occurring.
Save for the porcelain terminal block, the lantern had been stripped of all components.
The story was the same for the installation that followed, although the lantern on this one was a little more intact.
A GLS lamp was visible within the murky bowl.
Not that it would be particularly effective at lighting the surrounding area!
The column's inspection door was missing, allowing the internal wiring to be visible in all of its "following the Wiring Regulations to the letter" glory! Interestingly, the column's backboard looks completely unused; I wonder if this 'floating connector' method has always existed for these lights.