A wall-mounted Thorn Beta 4 provides illumination over the road's junction with the A423 Coventry Road.
The wall bracket and fuse box were made by Revo.
The lantern's bowl is uncharacteristically clear and free from discolouration - it may, therefore, be a replacement.
The lamp can be glimpsed from within the lantern.
The internal enclosure for a Royce Thompson Microstar miniature photocell can be seen behind the lamp.
A little further along the lane, another Beta 4 could be seen attached to a wood pole bracket. The close-up reveals that the bracket is in rather poor condition, with the piping almost bending back on itself, and the decorative scrollwork within the curve being badly twisted. Again, a miniature photocell is employed to switch the lantern on and off as required.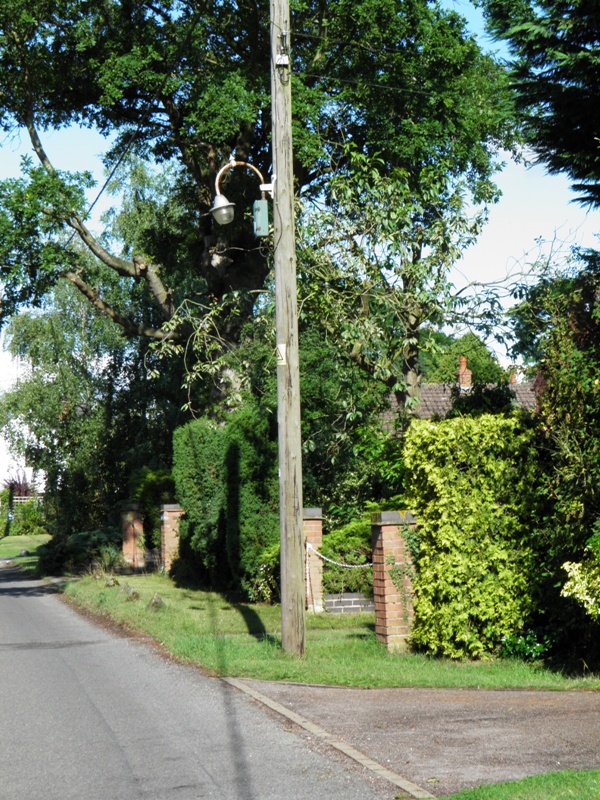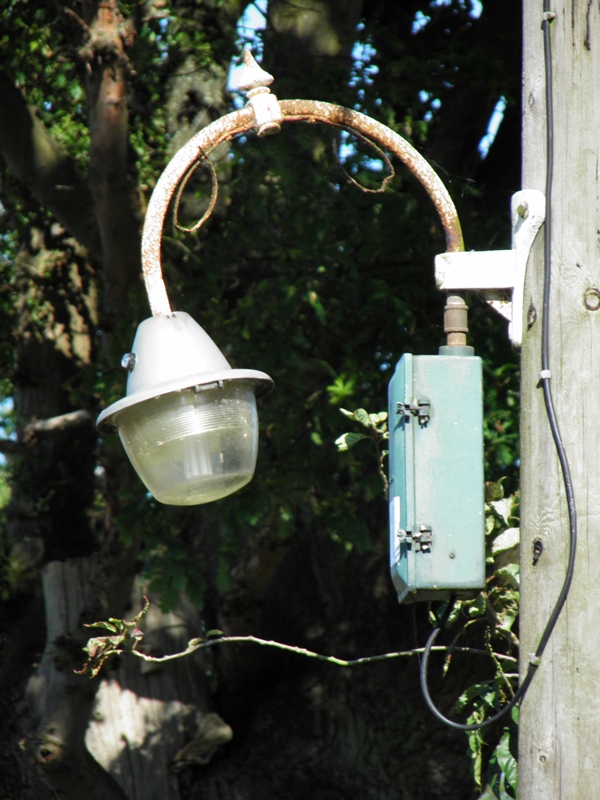 The final installation comprised a pole bracket in far better condition than that seen above, and an AC Ford AC888 lantern.
Curiously, although this lantern is fitted with a NEMA socket, this is capped off; the lantern instead being switched by a 'hard-wired' Zodion photocell that attaches to the lantern by means of a 20 mm conduit thread. Notice that the right-hand coach bolt that secures the bracket's fixing plate to the wood pole has caused the surrounding material to split.