165A. Scotland End / Netting Street, Hook Norton, Banbury, Oxfordshire Fitted to three 5 m hockey stick columns are AC Ford AC850 lanterns, possibly running 80 Watt MBF (Mercury Vapour) lamps.
A notice attached to this column suggested that the lantern was set to operate part-night from dusk until midnight, and again from 5:30 am until dawn, where necessary.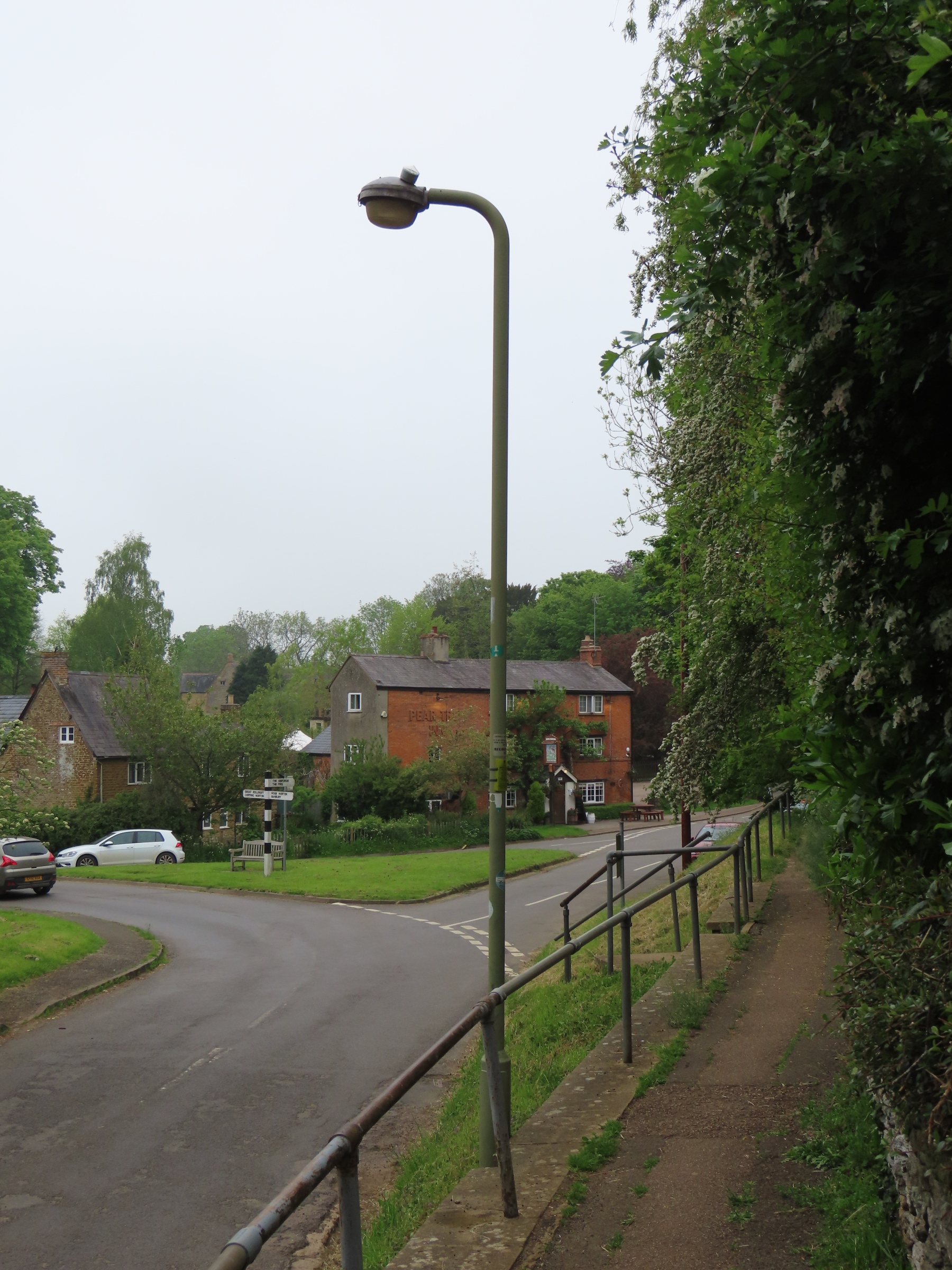 A SELC / Westire photocell is fitted; it appears to be an 841 type.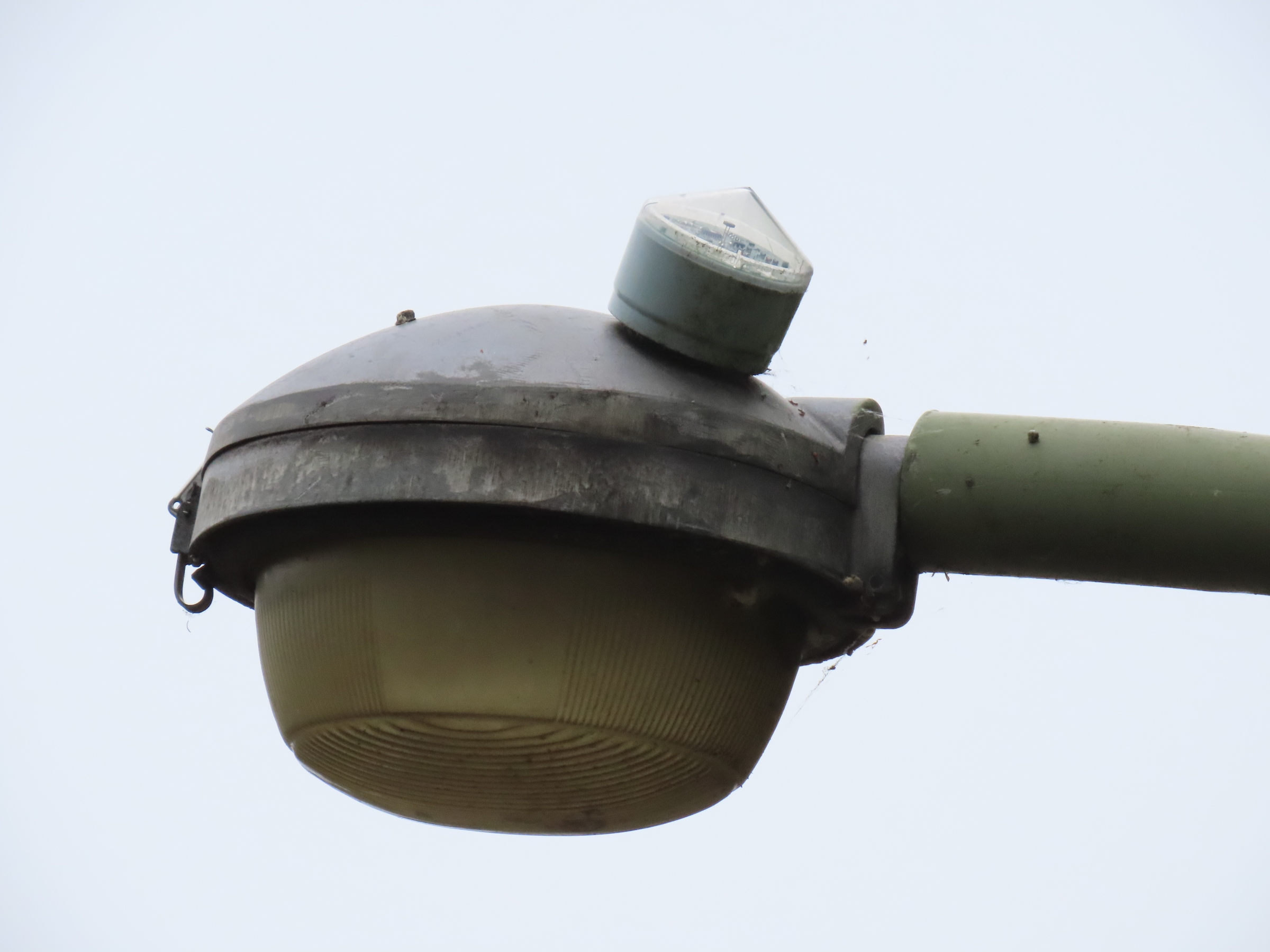 The lantern incorporates the earlier type of curved refractor bowl that was seen on my Fordac AC850, although as this one has seen considerably more use, is now yellowed and translucent. With the photocell positioned at the side of the lantern, this example may be older than the other two are.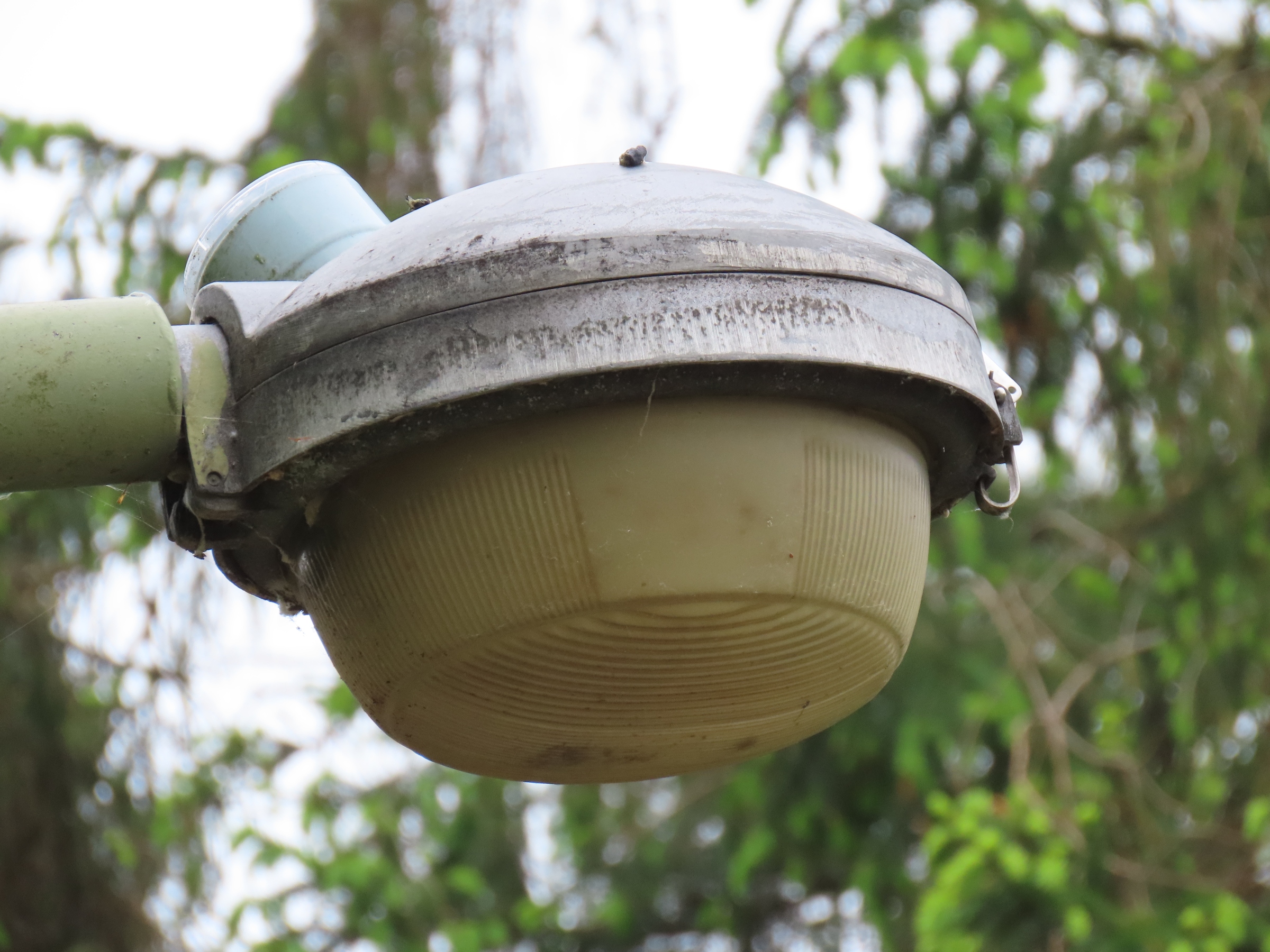 The second column is a little further along the road.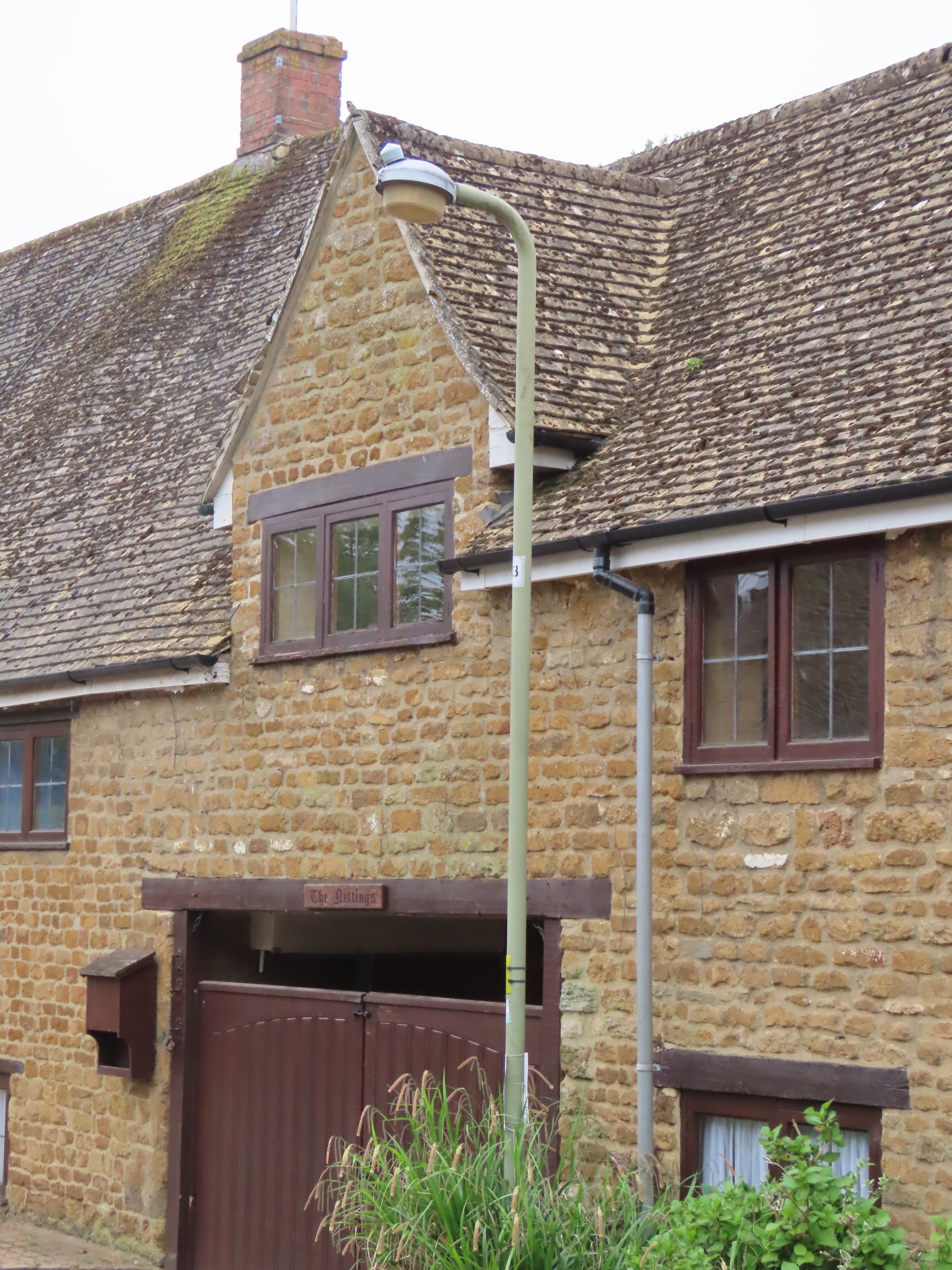 The photocell is situated at the front of this lantern, and the bowl is the later, more angular, type.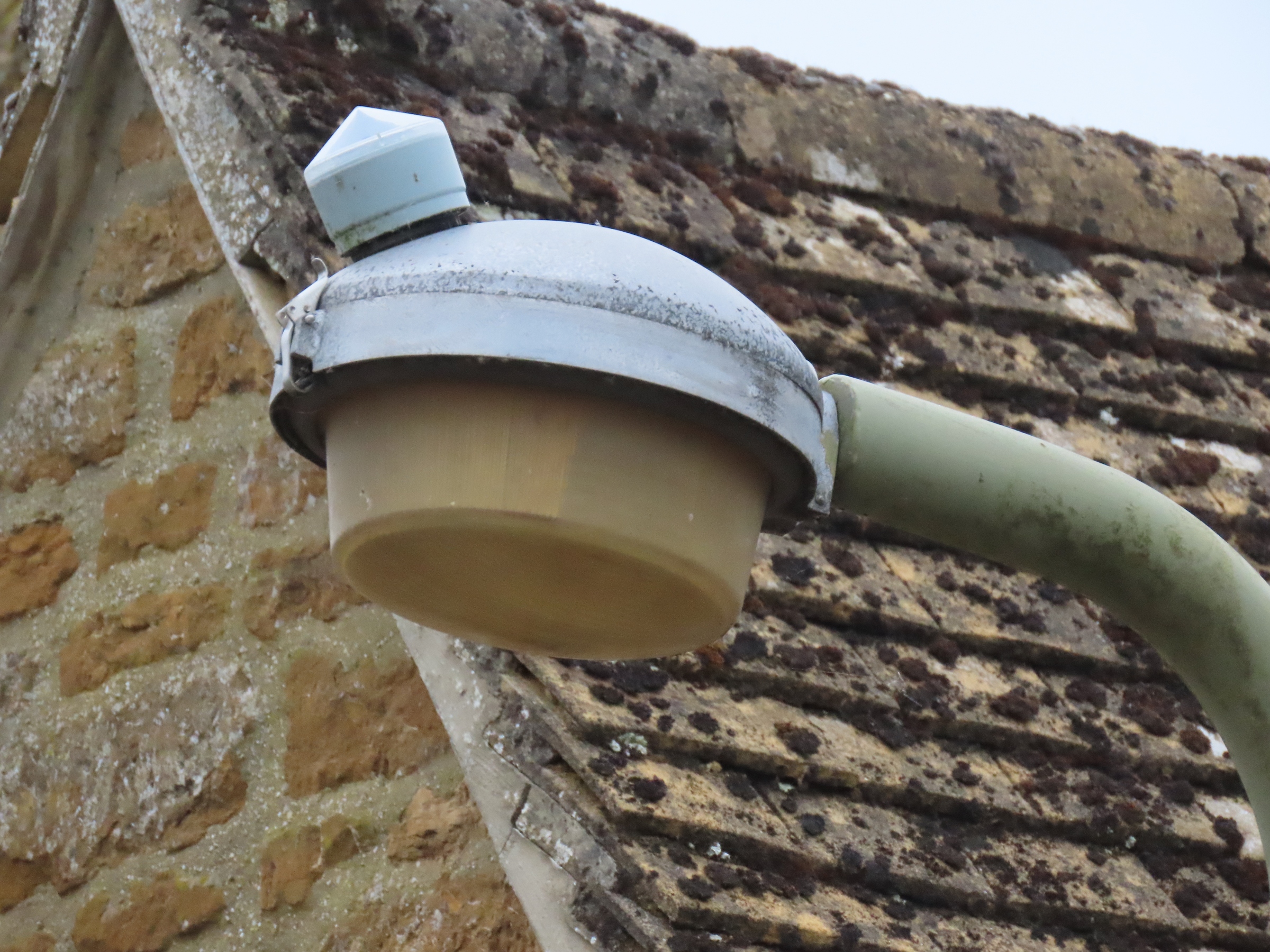 The third example is much the same in appearance.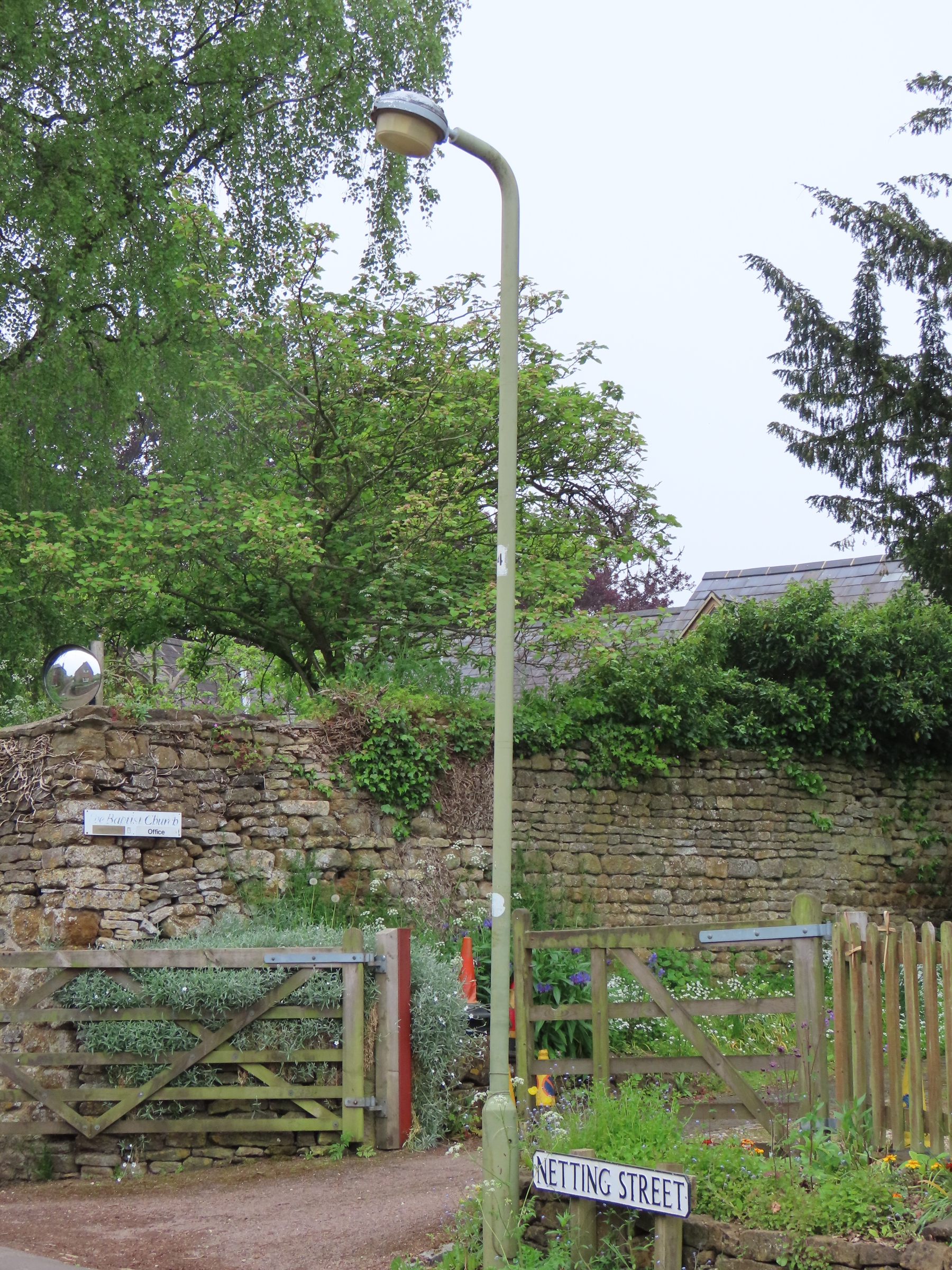 Here, a miniature photocell is employed.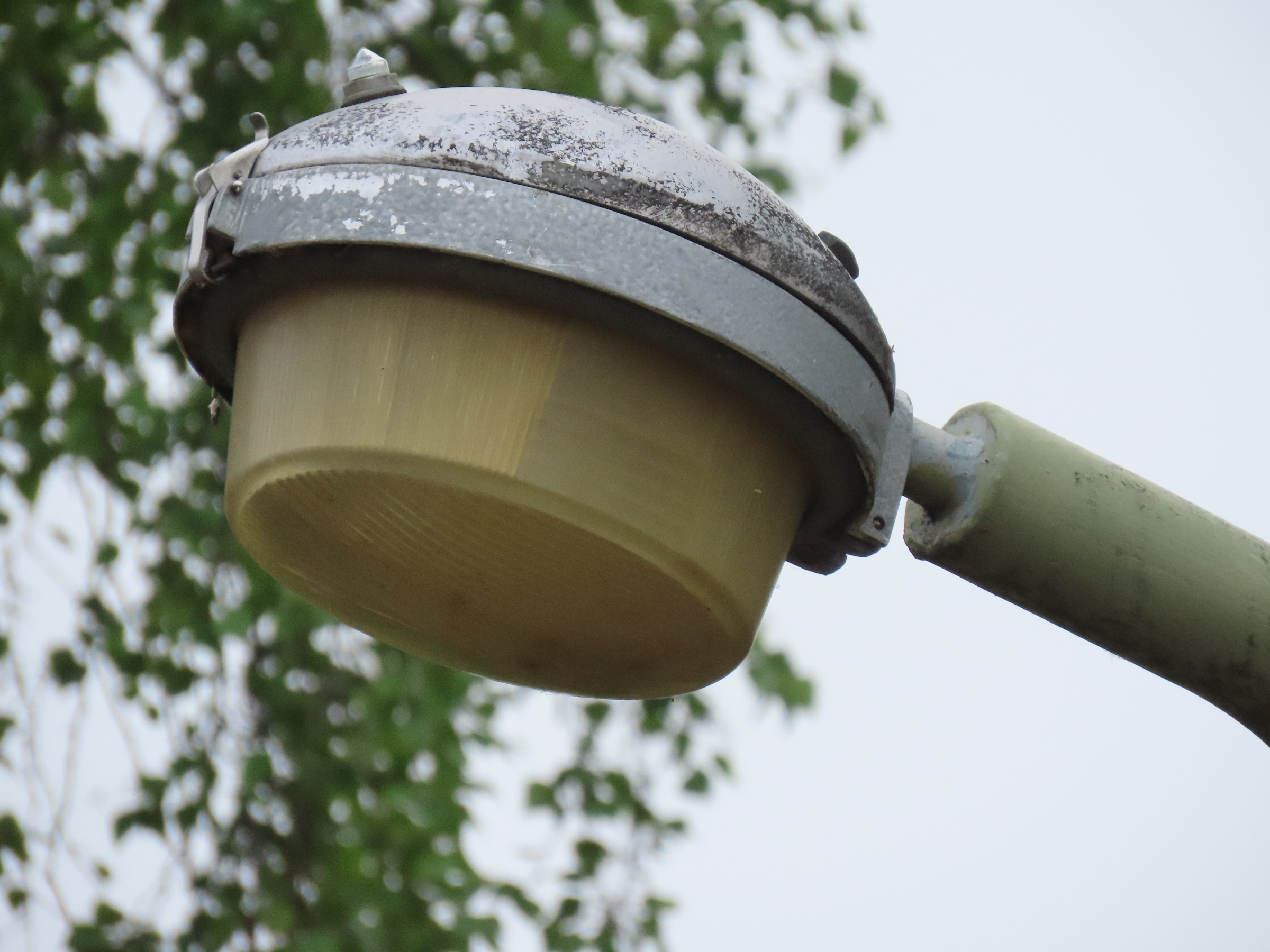 Despite the discoloured bowl, the lamp is still slightly visible when viewed from the underside of the lantern.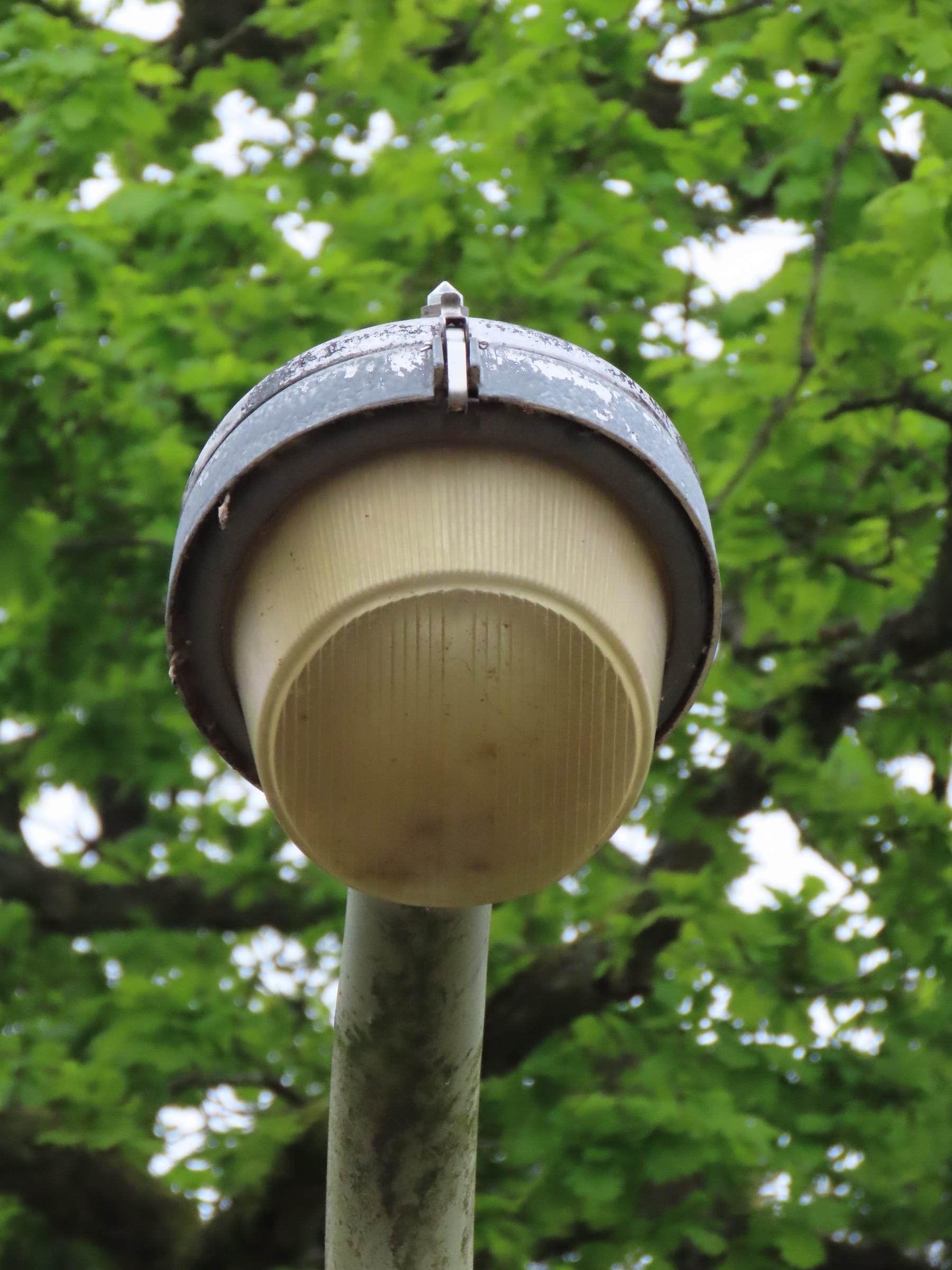 One minor difference with this installation is that the reduced diameter section of the hockey stick that is intended to be concealed within the lantern is (partially) exposed.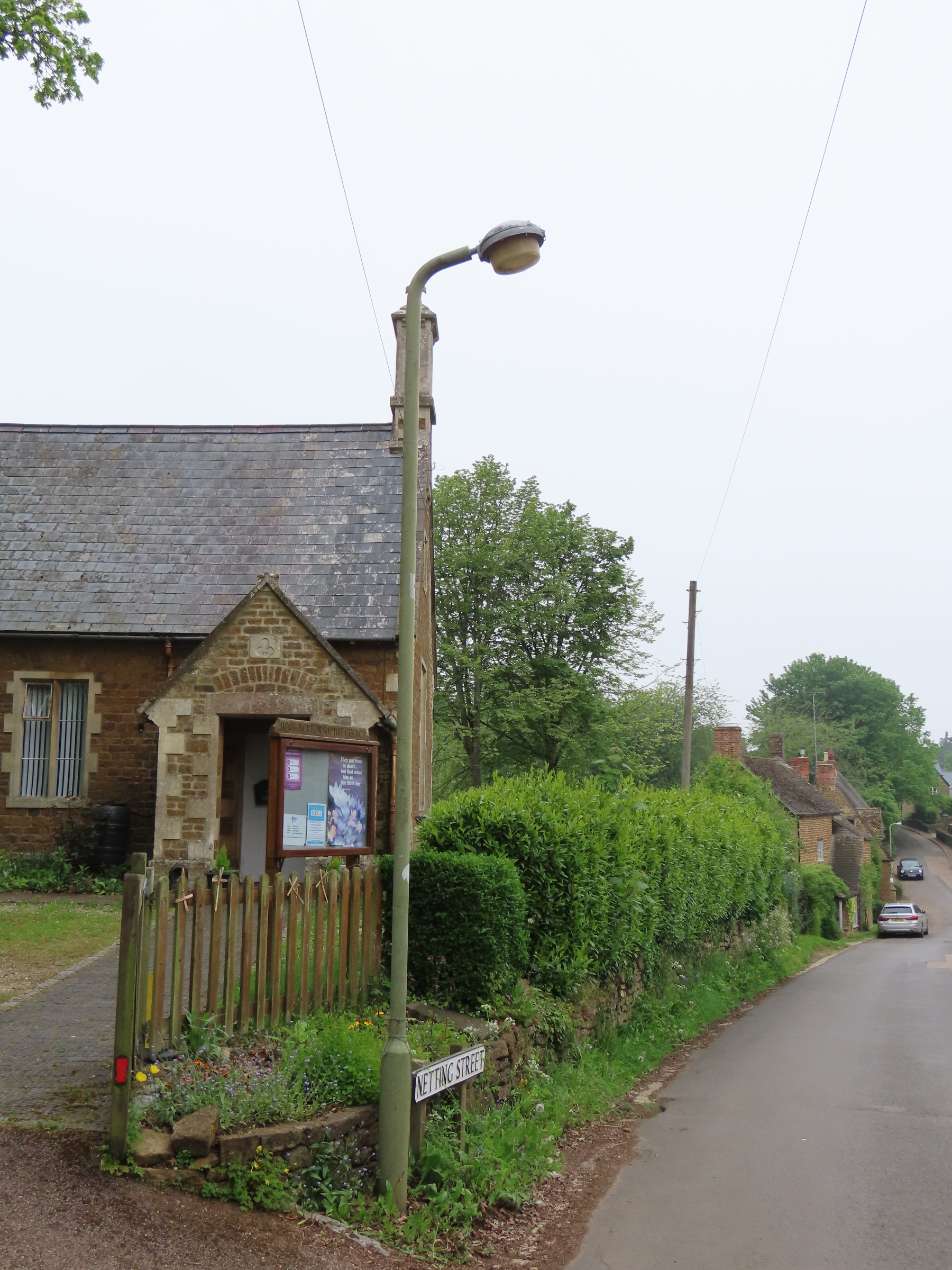 As can be seen, only a small gap is present, however.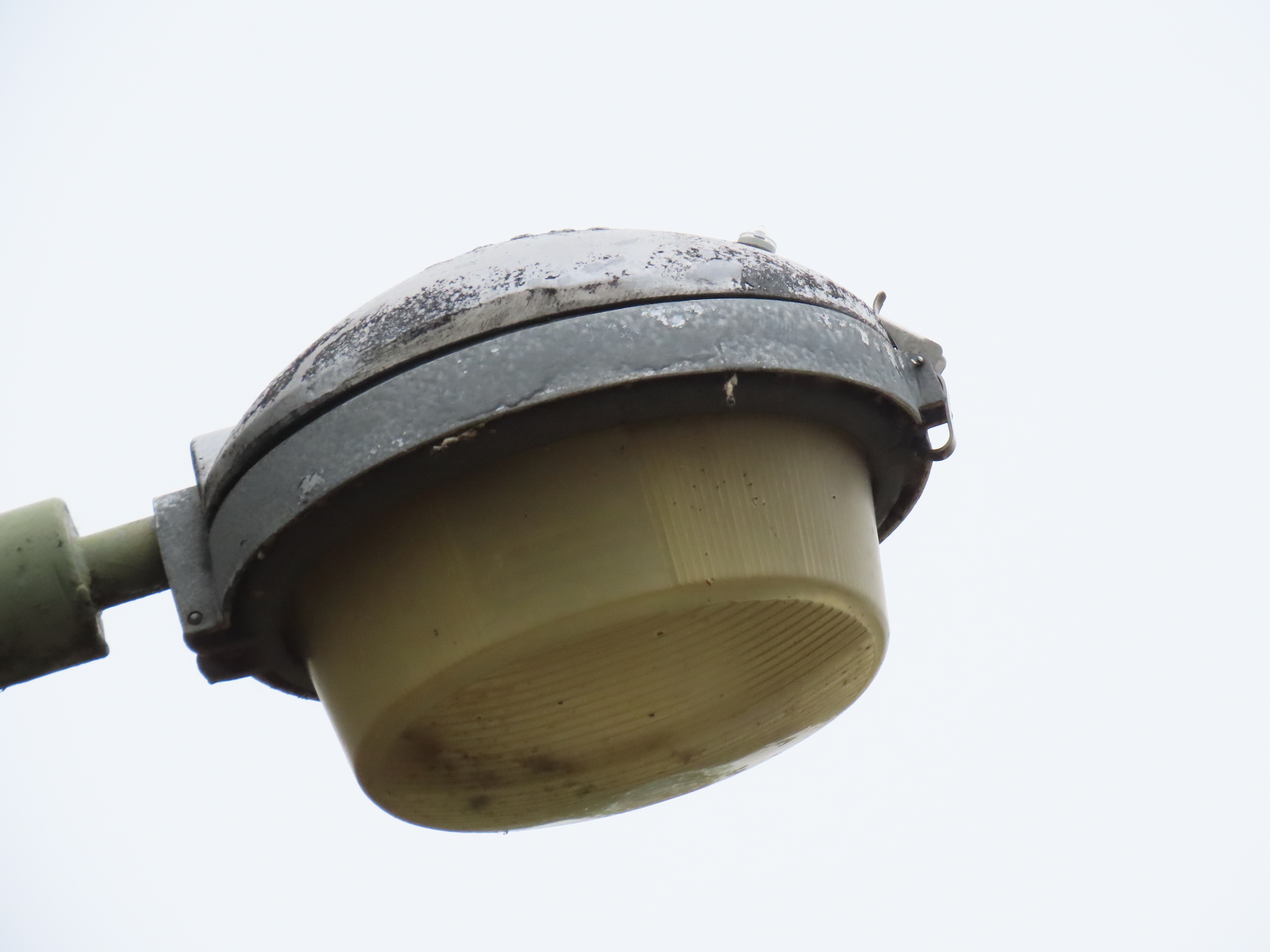 By June 2022, the first two examples pictured on this page had been replaced with ASD Highway Diamond LED lanterns.
---
CLICK HERE TO MAKE A MONETARY DONATION
© 2002 - English Street Lights Online