Fordac (AC Ford) AC850
Lantern acquired in April 2009.
Thanks to Richard James of Harrison Lighting for this unused lantern.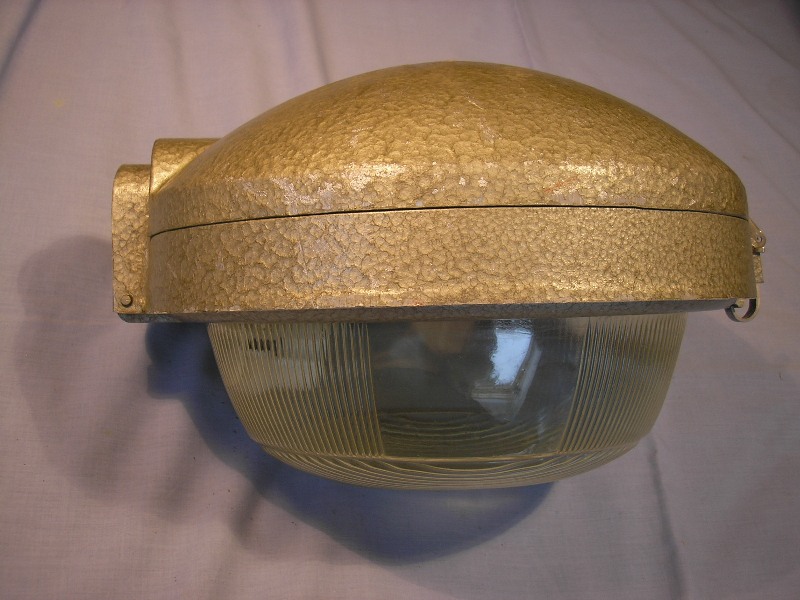 The lantern is very similar to the newer AC850, although the bowl on this lantern is more curved.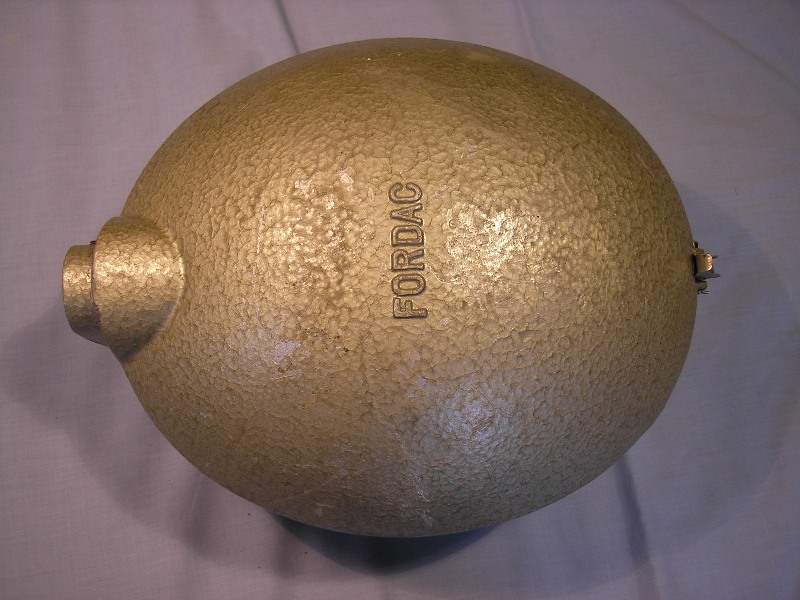 The 'Fordac' lettering is displayed in the centre of the canopy.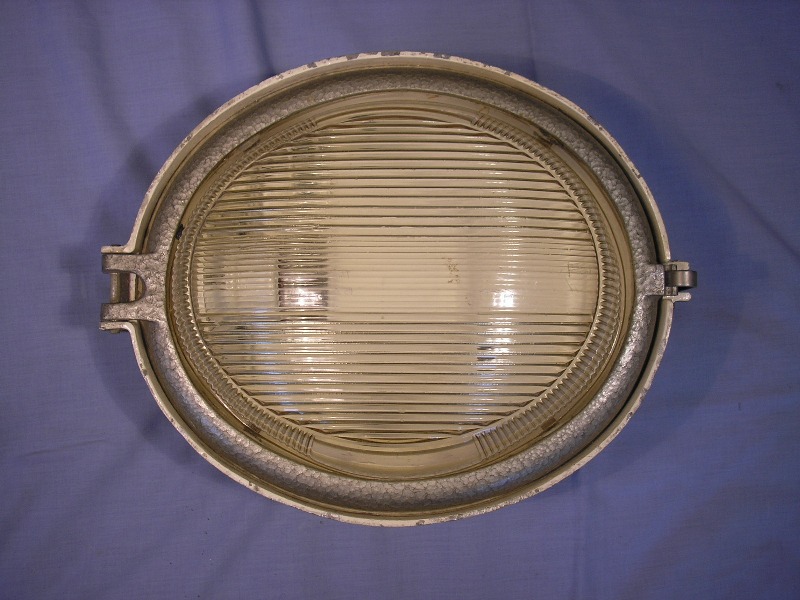 The bowl appears slightly distorted within the fixing ring - this is due to the internal clamps pressing down on specific parts of the bowl.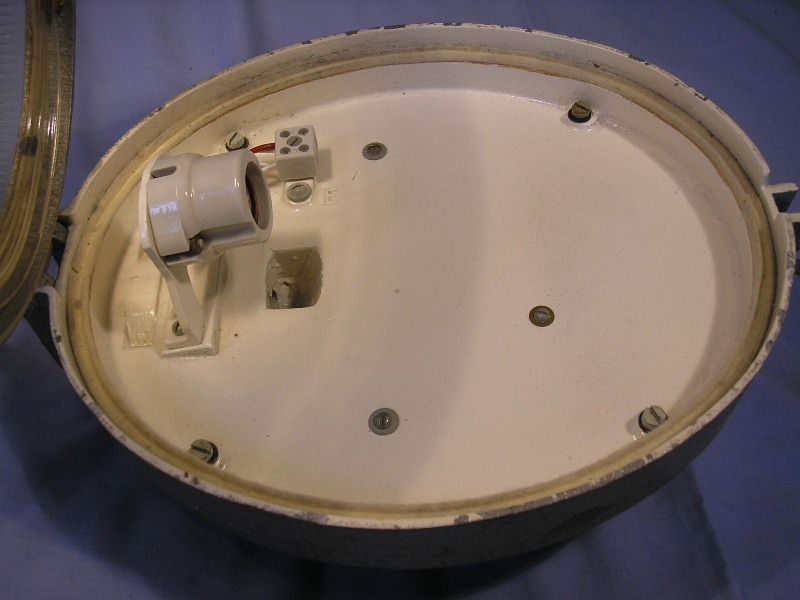 As with the newer versions, the supply cable passes underneath the control gear compartment and into the lantern. Unusually the side entry spigot is internally threaded to 1′′ BSP.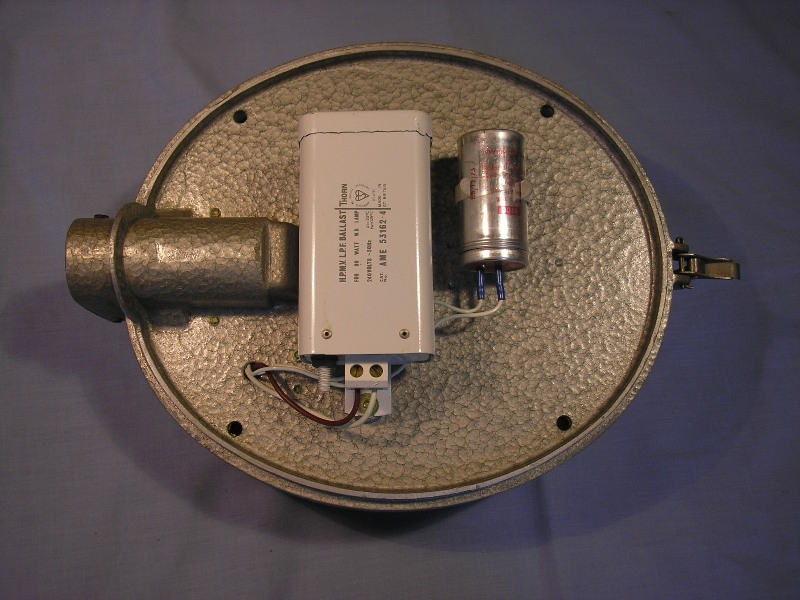 A Thorn AME 53162.4 ballast and BICC capacitor are installed in the gear compartment. The capacitor dates from December 1973.
---
CLICK HERE TO MAKE A MONETARY DONATION
© 2002 - English Street Lights Online