165C. Off Abbey Close, Abingdon, Oxfordshire Thanks to Alex Monk for informing me of this Survivor. Situated on land at the edge of Abbey Meadows park, and adjacent the outdoor pool area, is a Concrete Utilities 'Byway X' column mated with an Arc 4 top-entry bracket, and supporting a GEC 'Small Oxford' (appropriately) Z5560 lantern.
The installation may date from the 1950s, which was when the present pool was constructed. This possibility is enhanced by the fact that the bracket faces towards the pool - the railings and hedge being later alterations.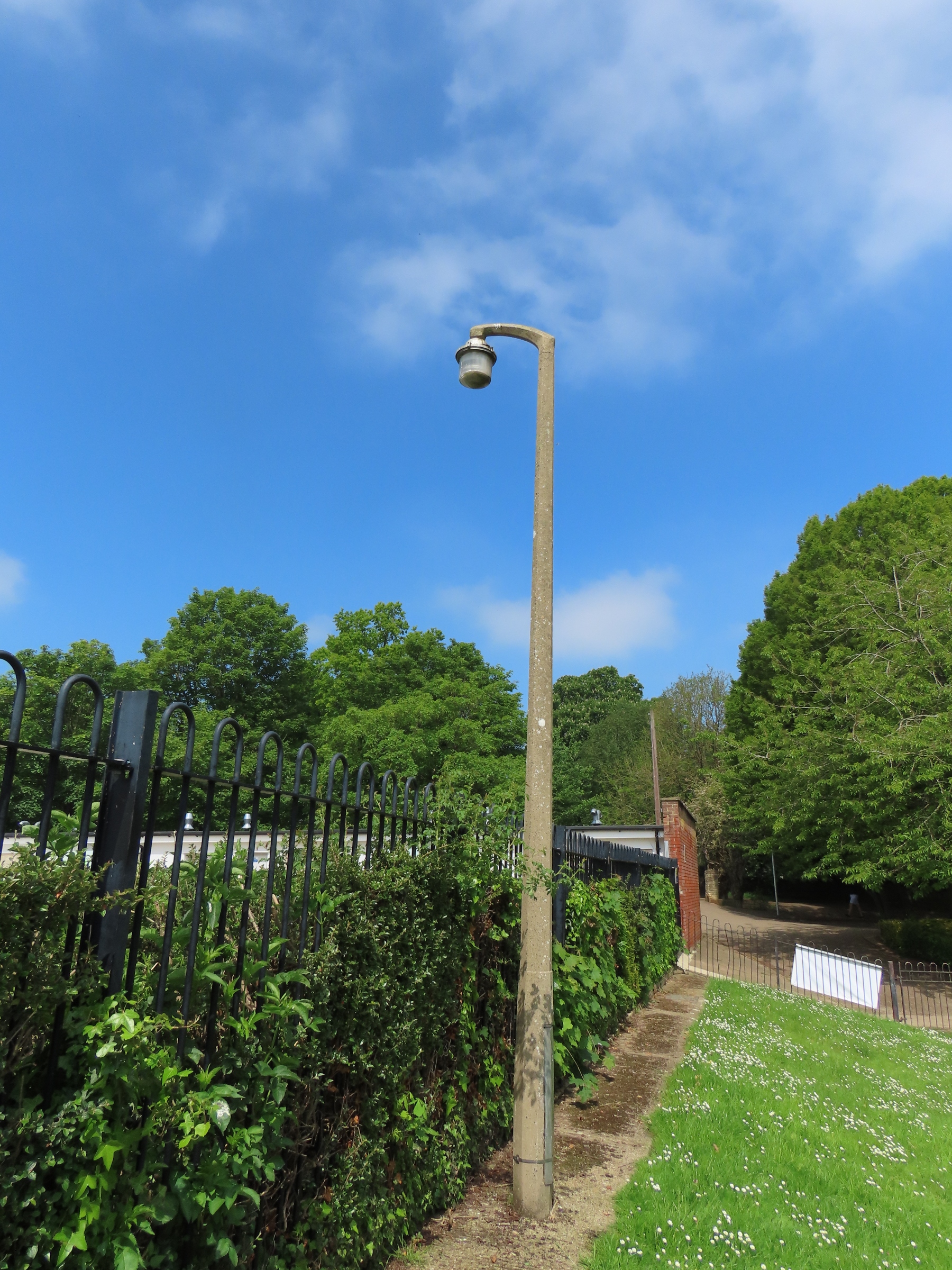 The column is in good condition for its age, with no spalling being present at the join between it and the bracket.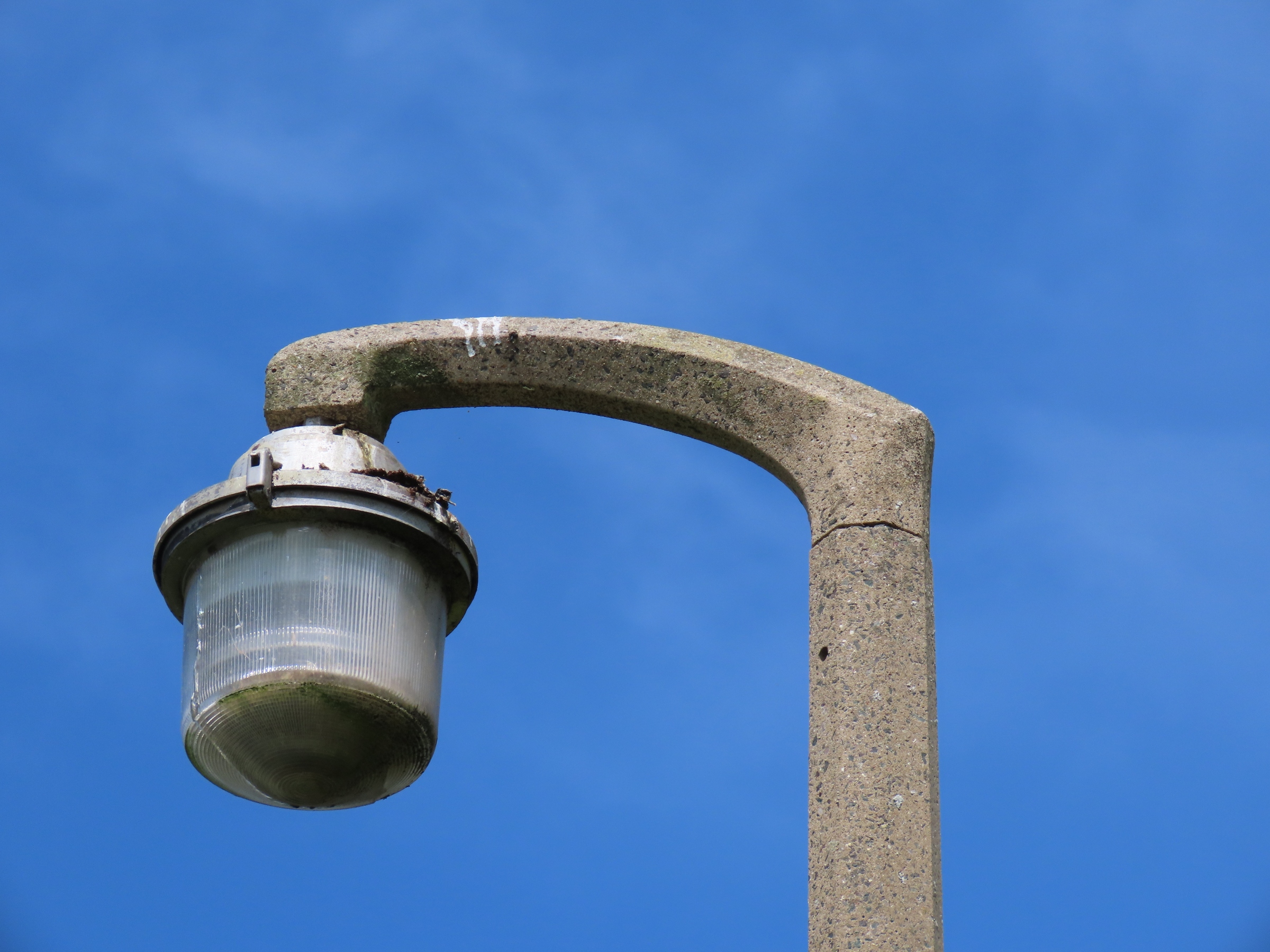 The refractor bowl, however, is cracked.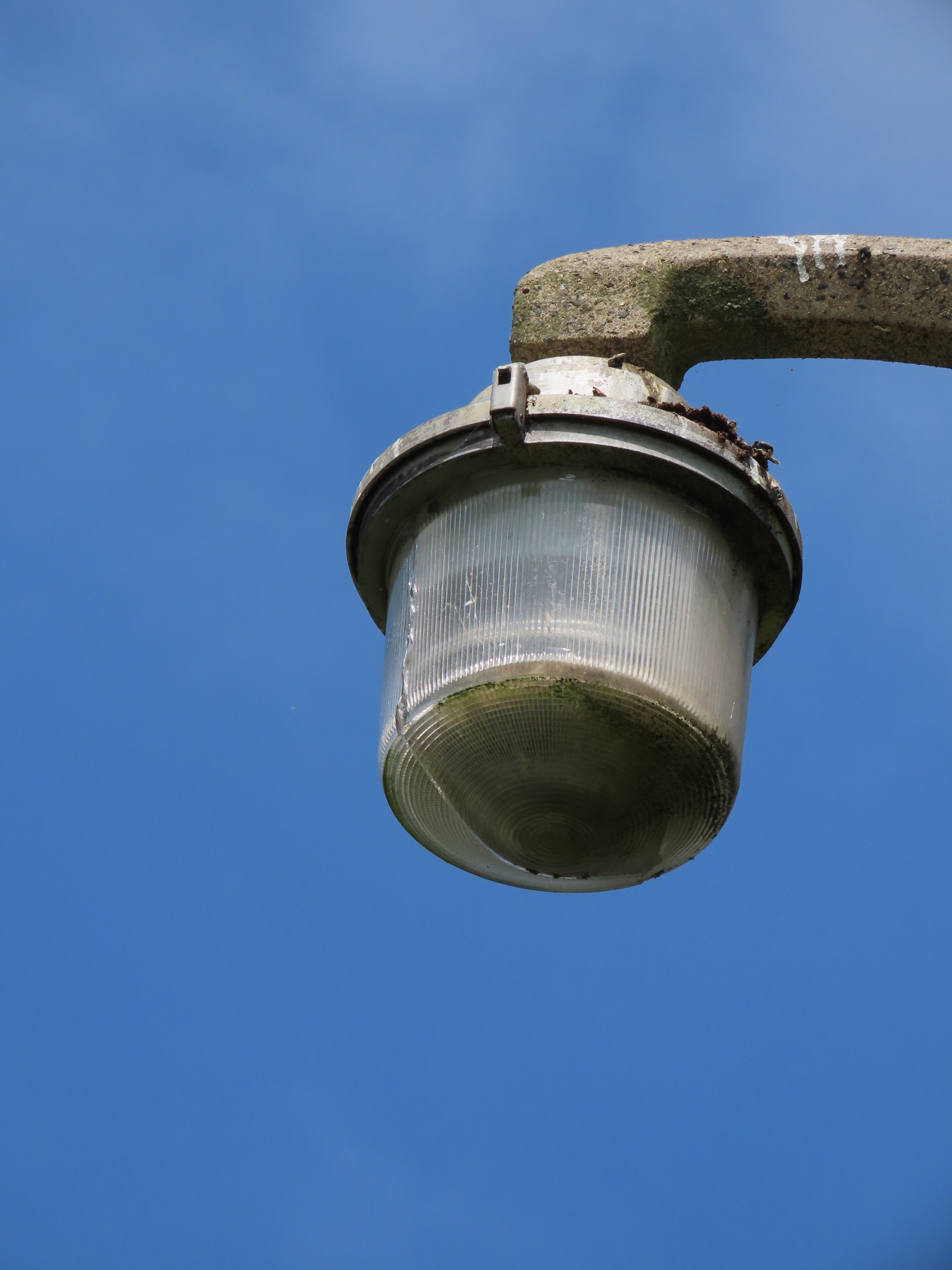 A portion is also missing on the other side of the lantern, allowing the internal reflector to be seen. The bowl is installed 'backwards', with the 'main beam' arrows facing away from the pool.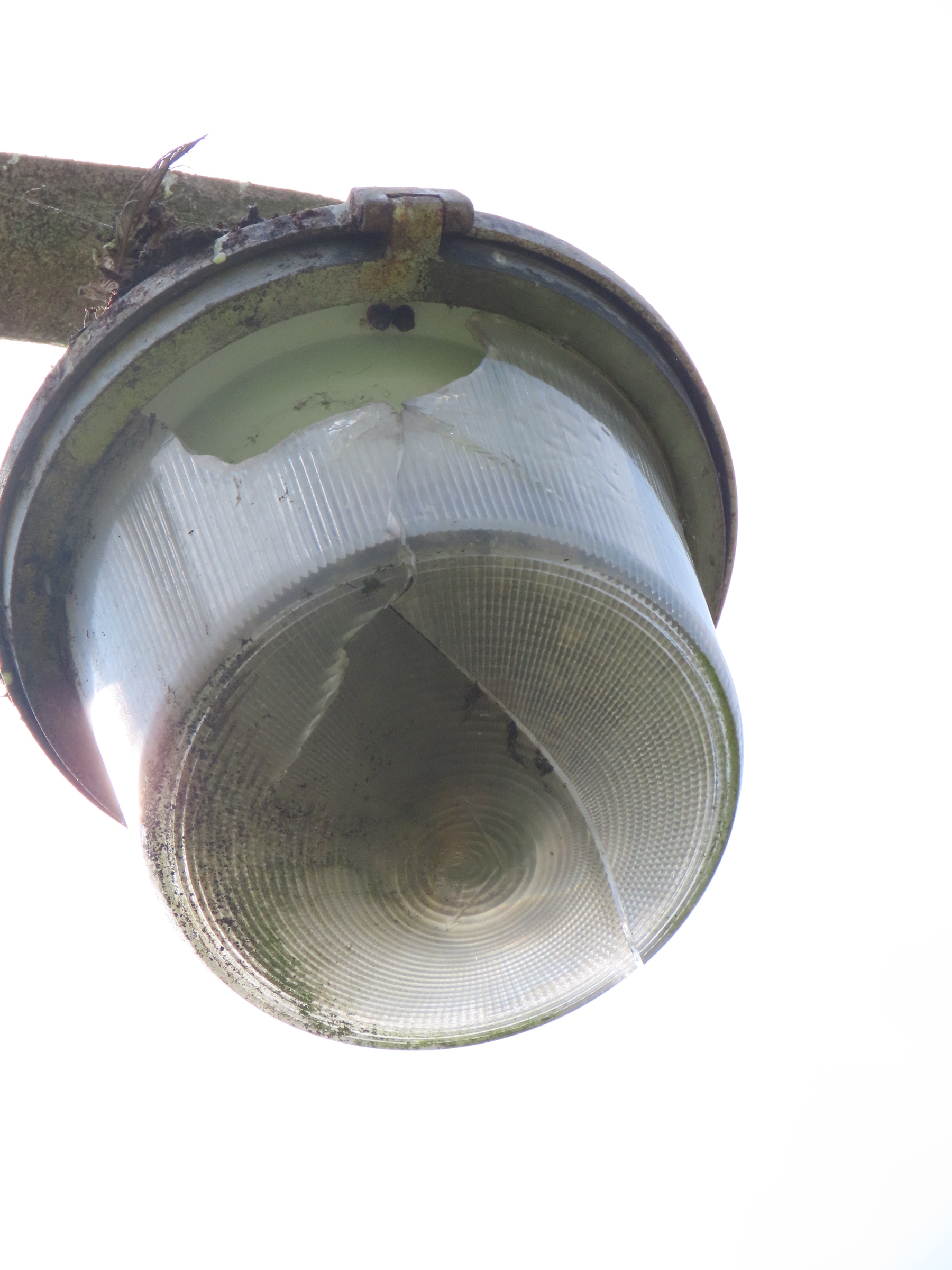 An internal refractor ring is visible within the lantern, as a secondary means of directing the lamp beam.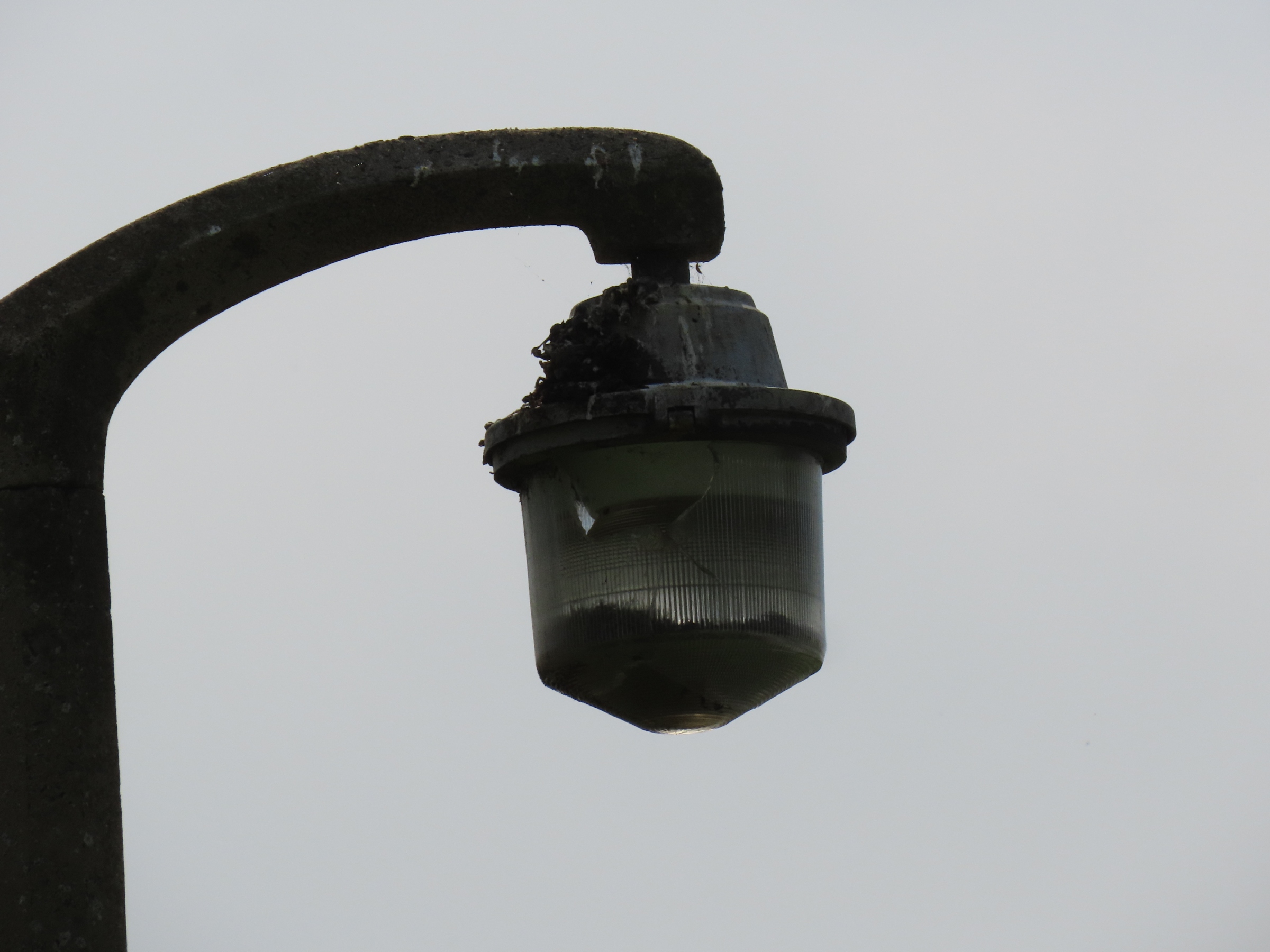 ---
CLICK HERE TO MAKE A MONETARY DONATION
© 2002 - English Street Lights Online