173B. Bridge Street, Pershore, Worcestershire Positioned over the River Avon crossing from which the road takes it name are two 15 ft (5 m) Stewart & Lloyd tubular steel columns supporting GEC Z5580 lanterns. Although the current bridge is a 1920s' replacement for a much older stone bridge that, today, serves only non-motorised traffic, these two lighting installations are later additions; probably, dating from the 1960s.
The first of the two columns is situated at the point where the routes of the new and old bridges converge.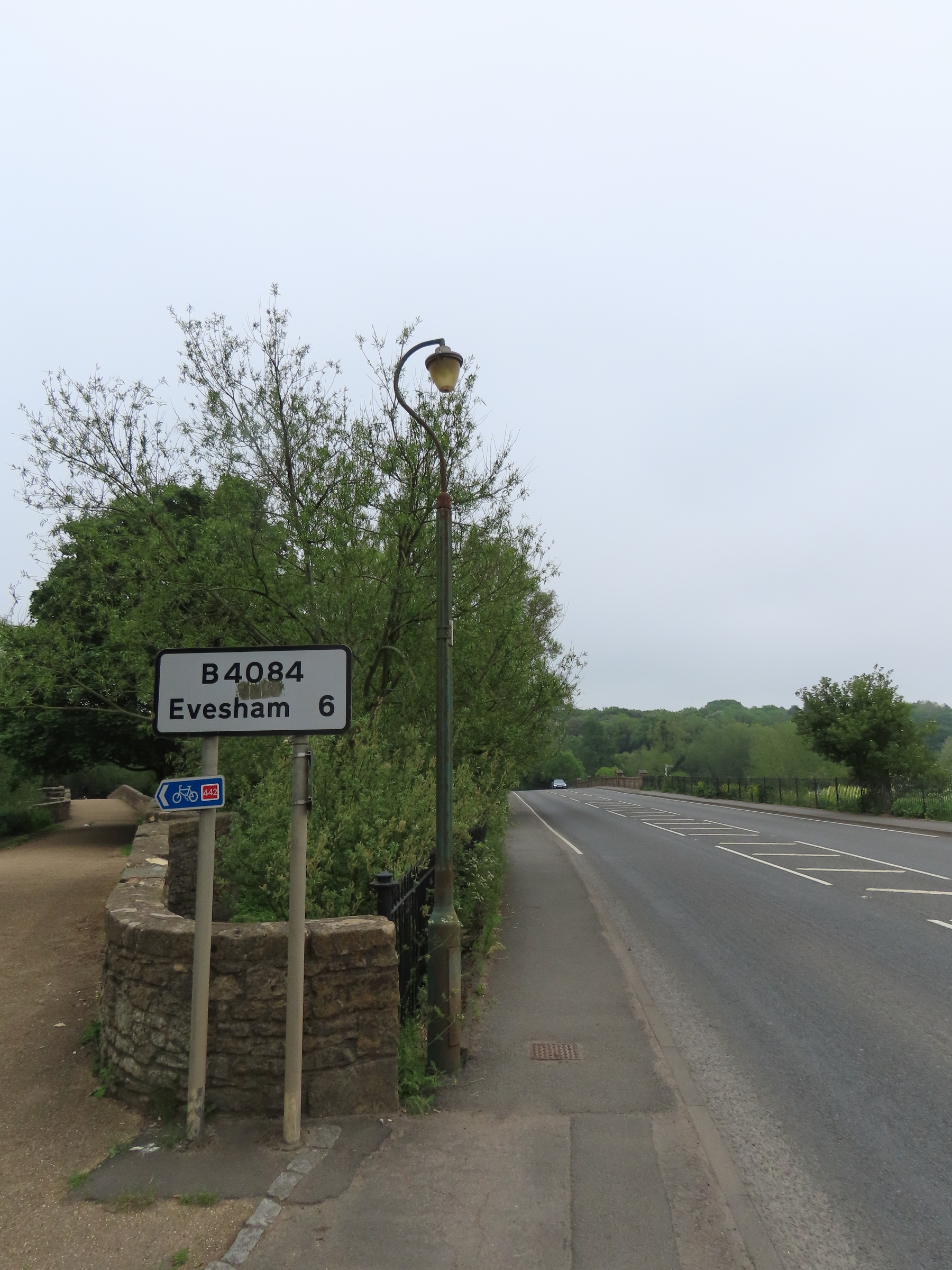 The lantern is fitted with the type of bowl that is seen more frequently with the sister Z5590 lantern. The Z5580 differs by having a shorter middle section to its canopy, a different type of bowl clip, and a visible bowl support ring - on the Z5590, the bowl ring tucks inside the canopy, making it hidden from view when the bowl is secured.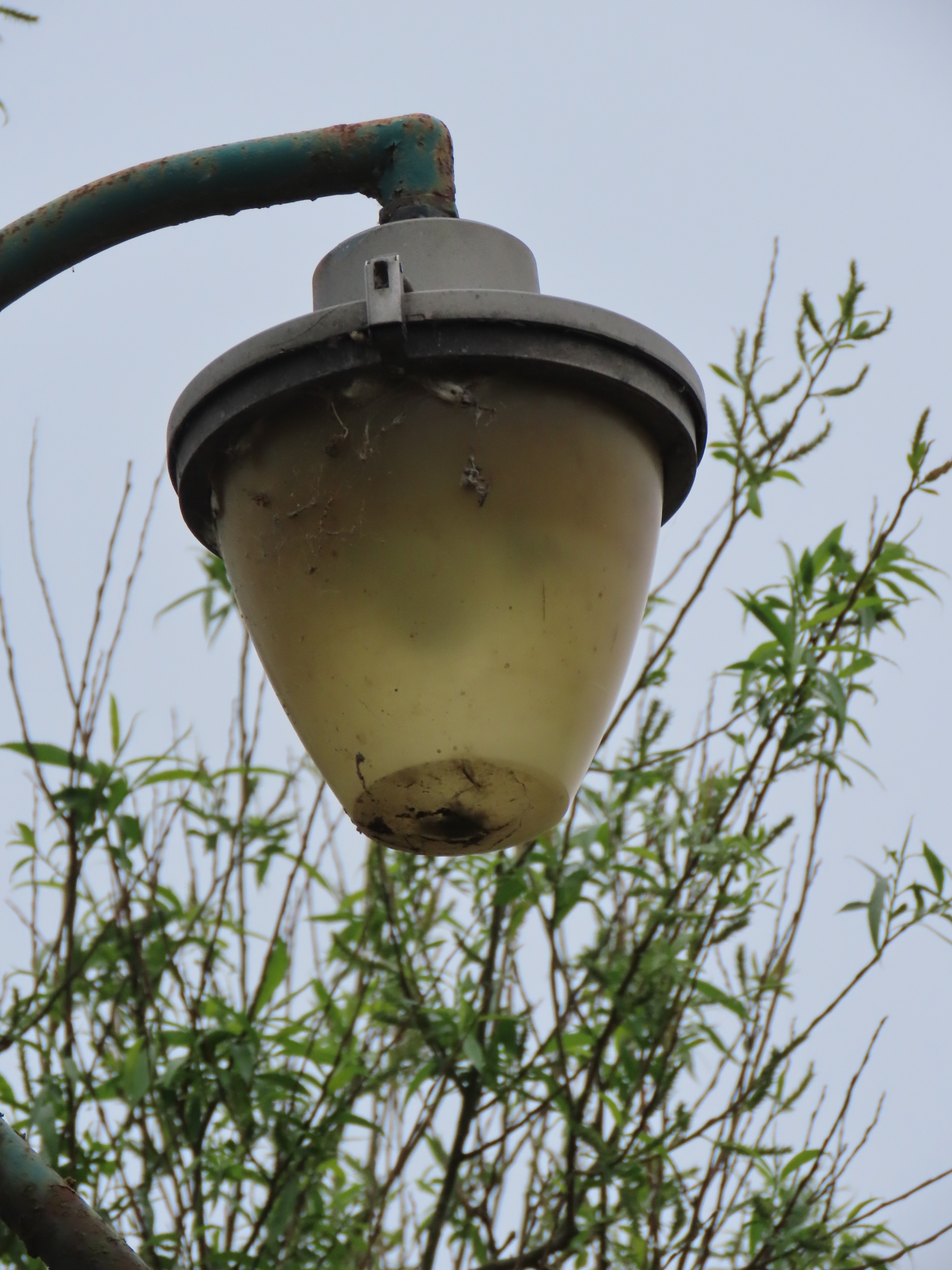 The column is in rather poor condition, with a considerable amount of rusting being present.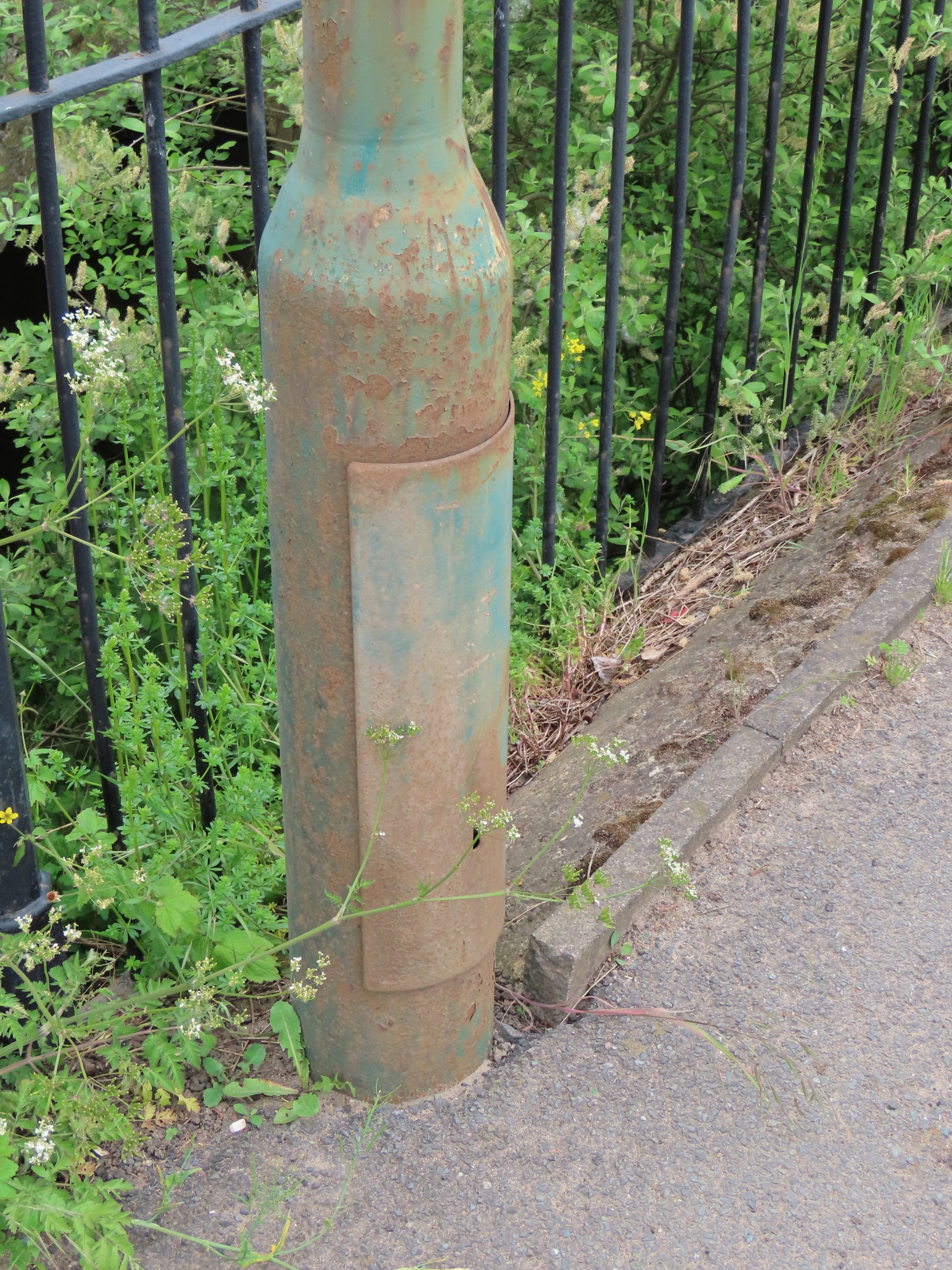 These columns often have a decorative ribbed appearance to their shafts.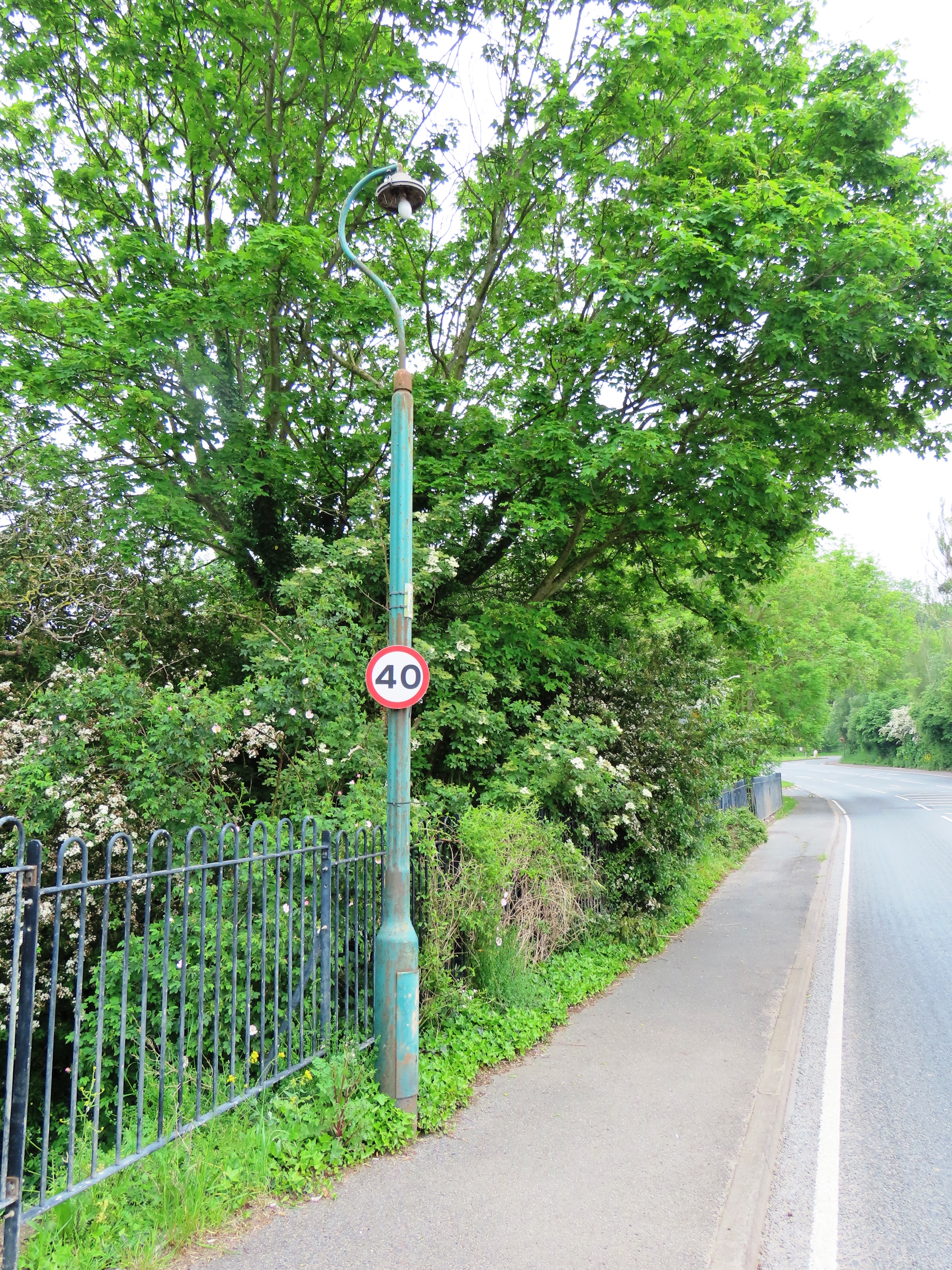 The bowl is missing from the second Z5580, exposing the elliptical lamp (possibly, a 70 Watt SON-E, going on the use of an Edison Screw lampholder, as opposed to a three-pin bayonet lampholder that would signify the use of a Mercury Vapour (MBF) lamp. The wires to the left of the lamp are for the two-part photocell detector, one of which has become trapped between the canopy and the bowl ring.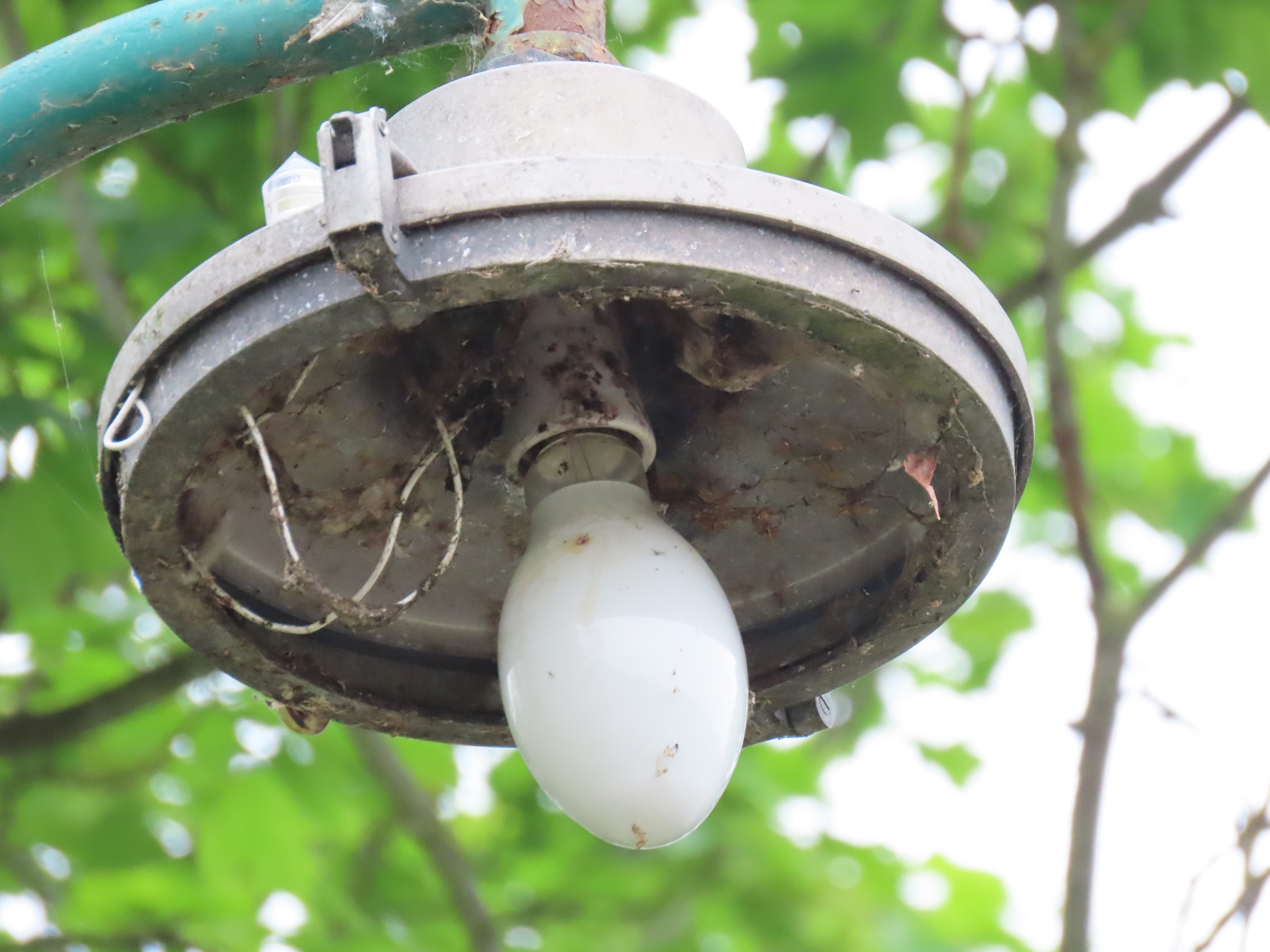 ---
CLICK HERE TO MAKE A MONETARY DONATION
© 2002 - English Street Lights Online