173C. Abbey Road, Pershore, Worcestershire Located south of the Farleigh Road junction is a Stanton 10F 15 ft (5 m) concrete column supporting a GEC Z5590 lantern. By 2022, this was the only unaltered older installation along the road, with any other concrete columns having (either) been replaced completely, or sleeved in the past, with their original lantern having been replaced at the time.
Unusually for concrete columns, the door side is positioned sideways on - in most cases, it is positioned to face towards the carriageway, or the footway.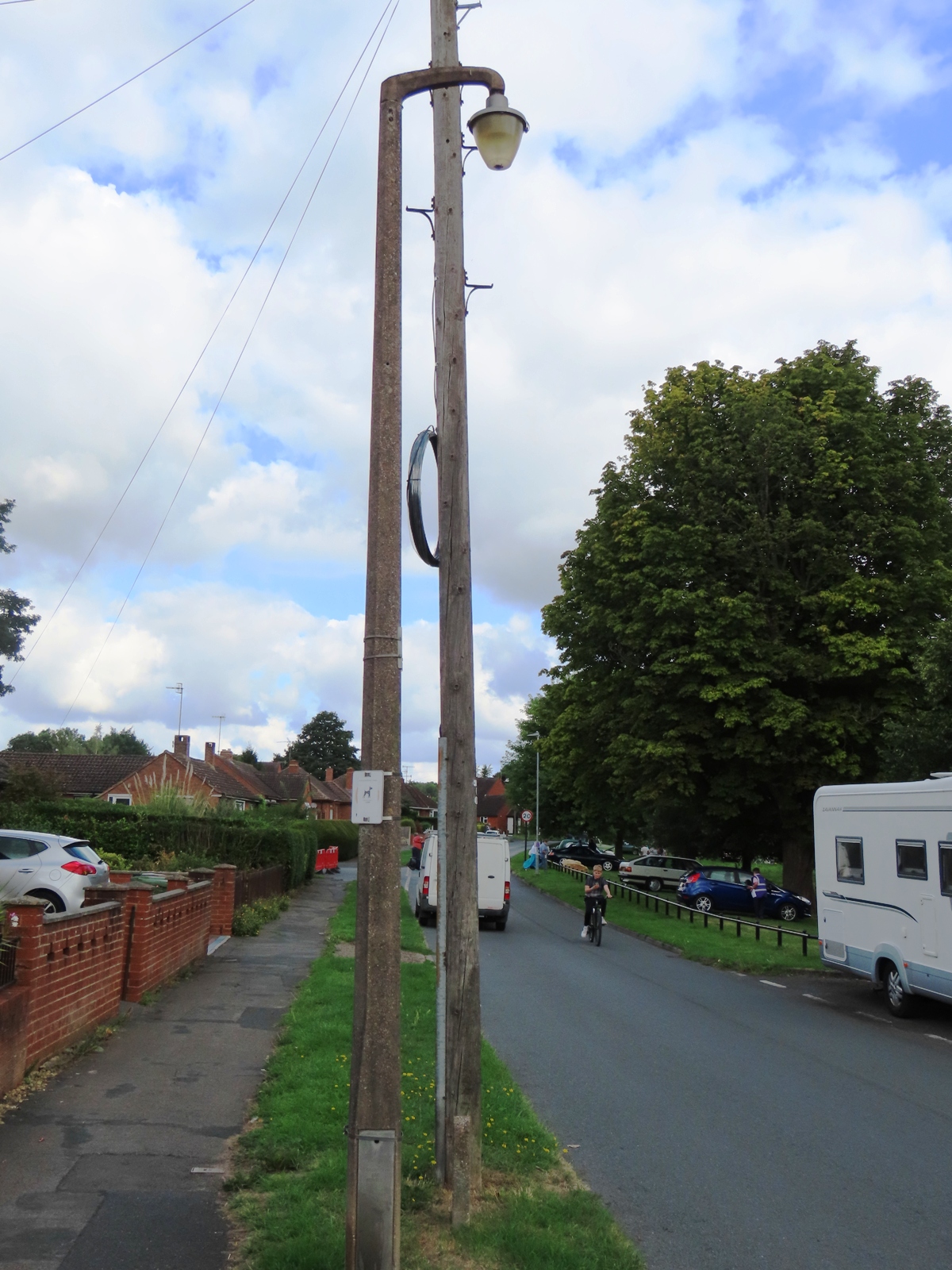 The joint between the column and bracket is in good condition, without any signs of spalling being visible.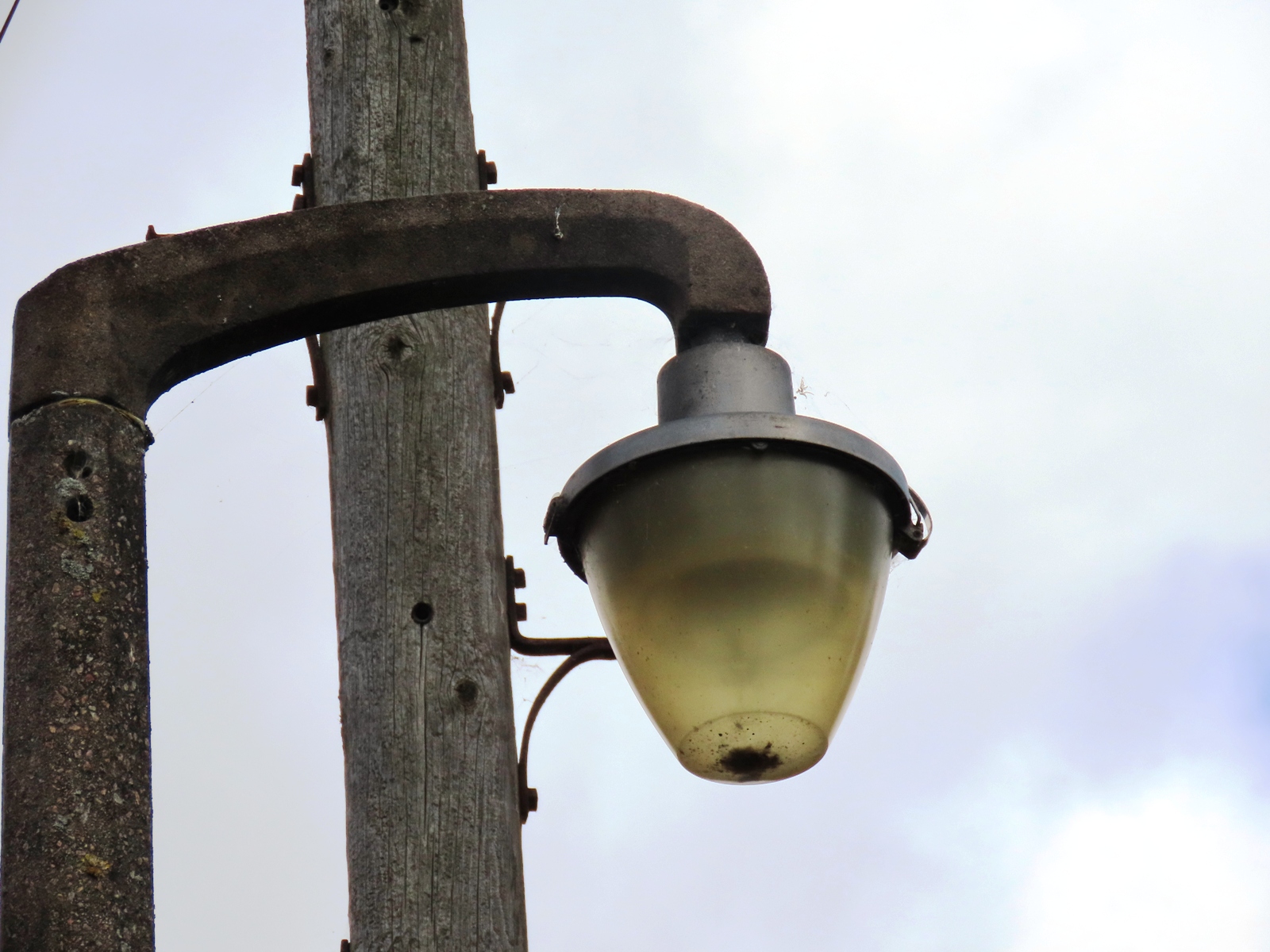 Although difficult to see, owing to the lantern's polycarbonate bowl having discoloured, a tubular high pressure sodium (SON-T) lamp is installed, in place of an 80 Watt mercury vapour (MBF) lamp, as the lantern is likely to have run originally.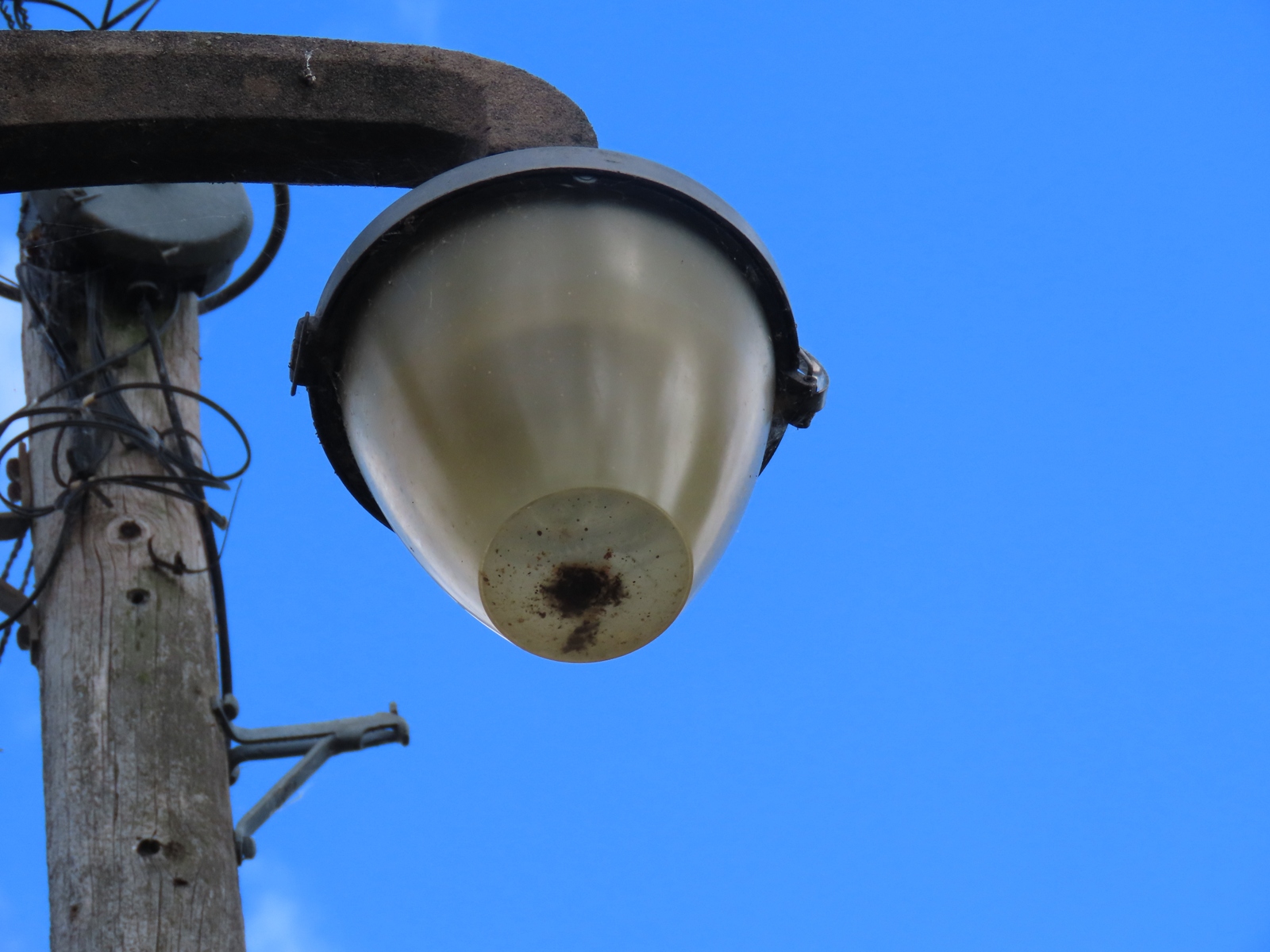 ---
CLICK HERE TO MAKE A MONETARY DONATION
© 2002 - English Street Lights Online